Do you remember the 'Bon-odori' dance festival I told you about a couple of weeks ago? About honoring the ancestors and dancing like a fool with strangers and all that? If you don't know what I am talking about and/or you think I have finally succumbed to Tokyo's summer heat, you can click here for a more thorough explanation.
Basically, we went, we danced, and had a fantastic time participating in this modern, comical take on a very traditional custom.
One of the highlights of the night was when some foreigners stumbled upon the event, not sure what was going on. One of the dancers on stage asked "Do you speak England?" We couldn't hear/see their response but we assume they confirmed this because the next thing he said was "OK, let's dance together!" And that's the spirit of the Bon-odori! As they say, "You're a fool if you dance, and a fool if you just look on. If you're going to be a fool anyway, you might as well dance!"
Three years on, this is still the best event in Tokyo! A big claim I know, but I'm sticking with it. It's high energy, fun and unlike any other event around.
Some feedback from friends experiencing it for the first time this year:
"Thanks again for inviting!! Really happy, funny and stupid!
One of the events that I most enjoyed!"
"It was very, very funny bon odori festival, maybe the most unique one in my life so far ;)
Thanks for sharing this beautiful night!!!!!!"
Here's some of our foolishness caught on camera…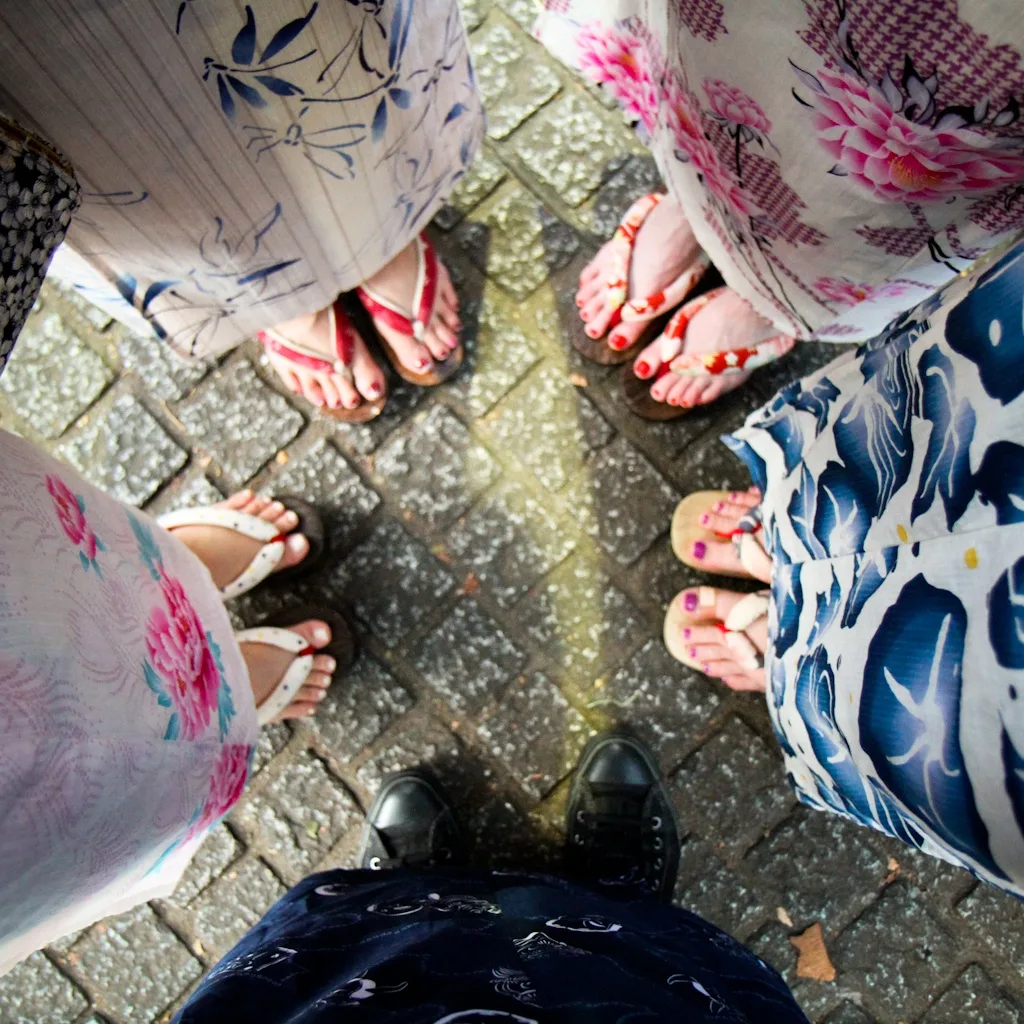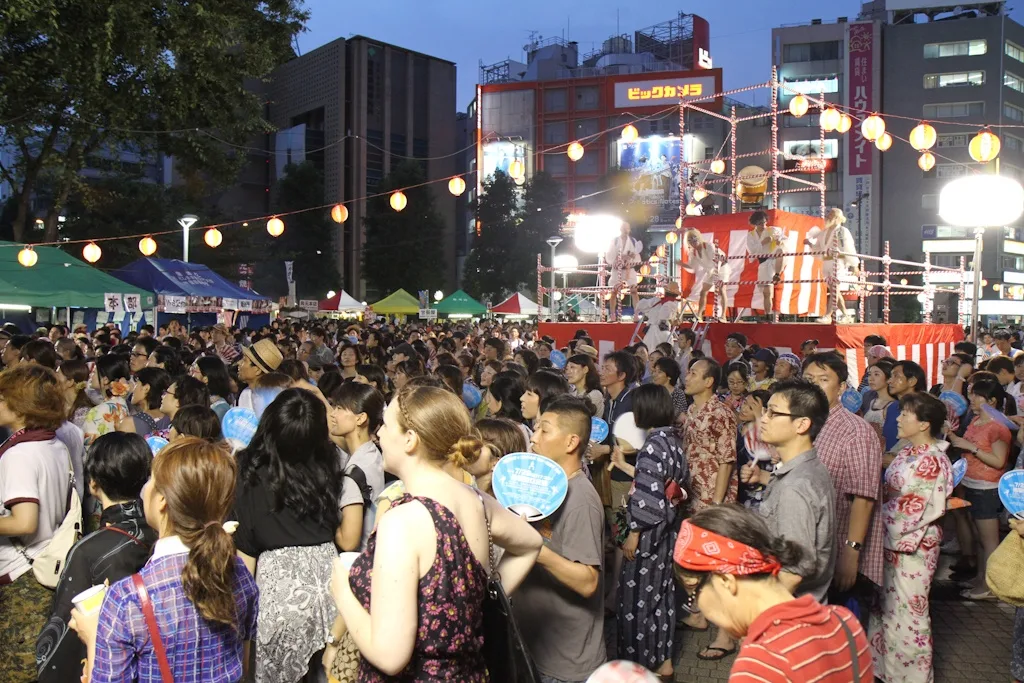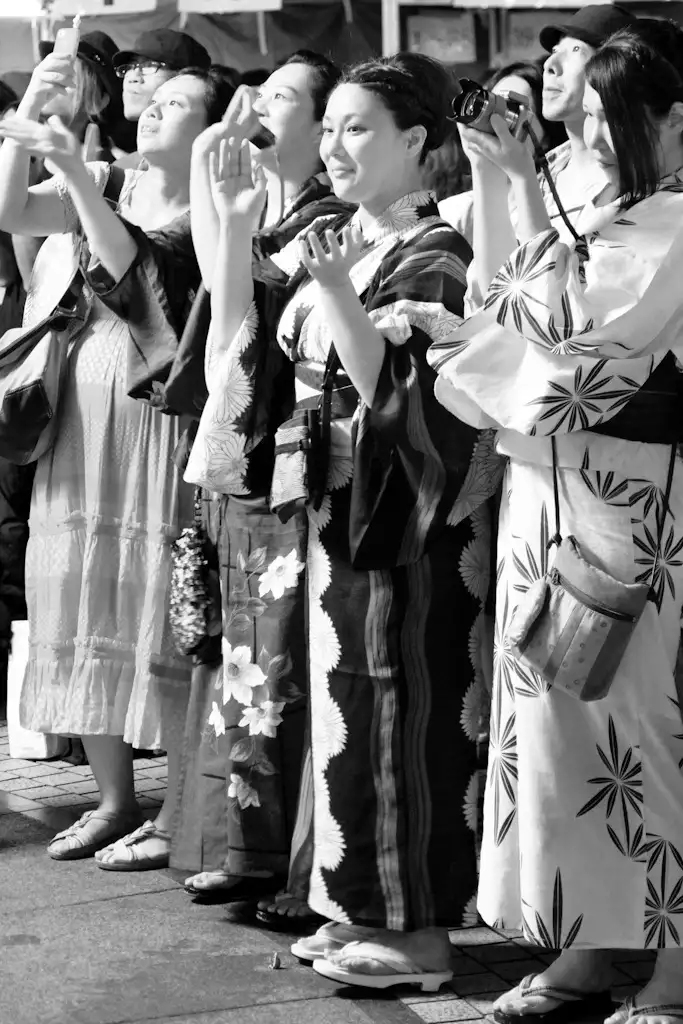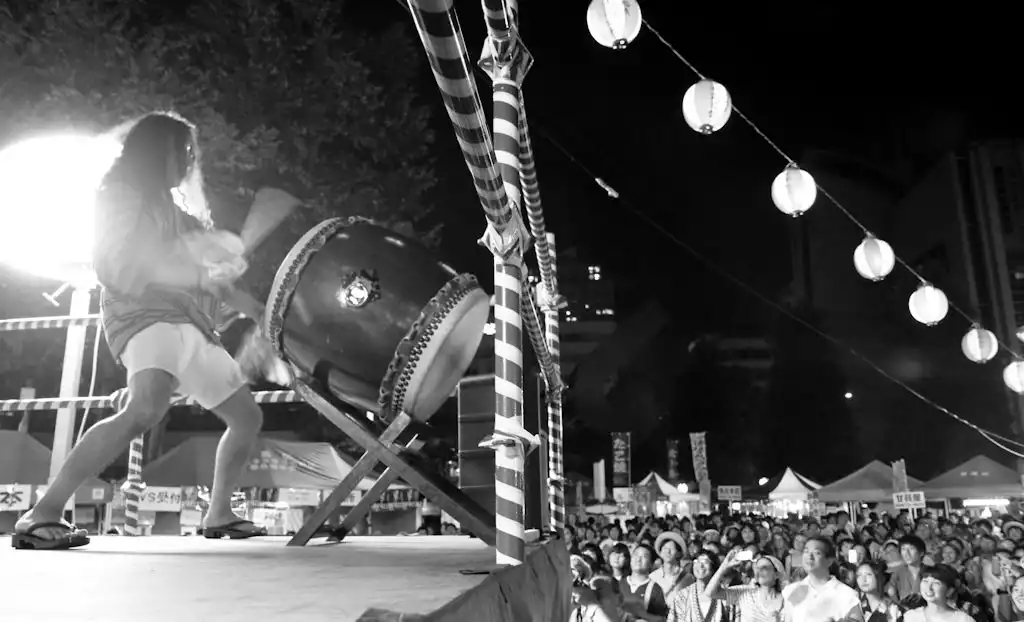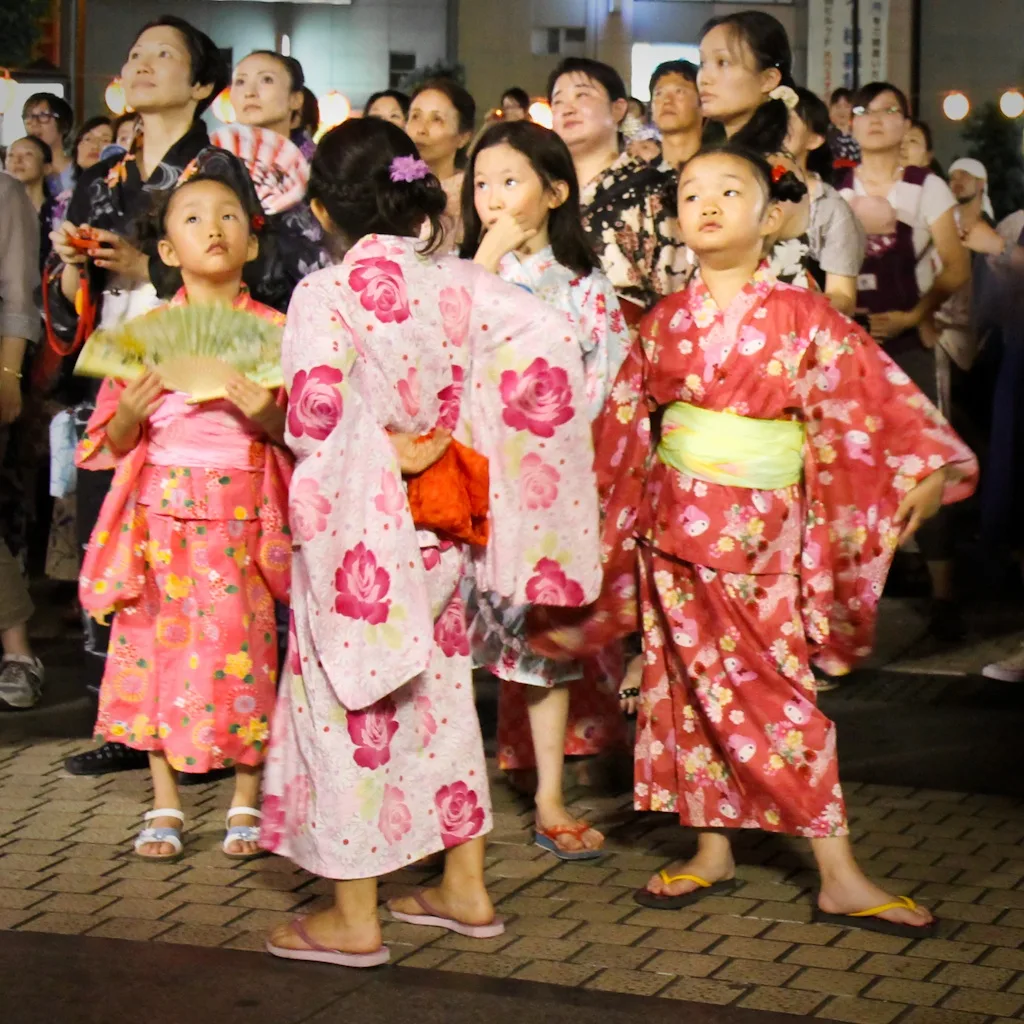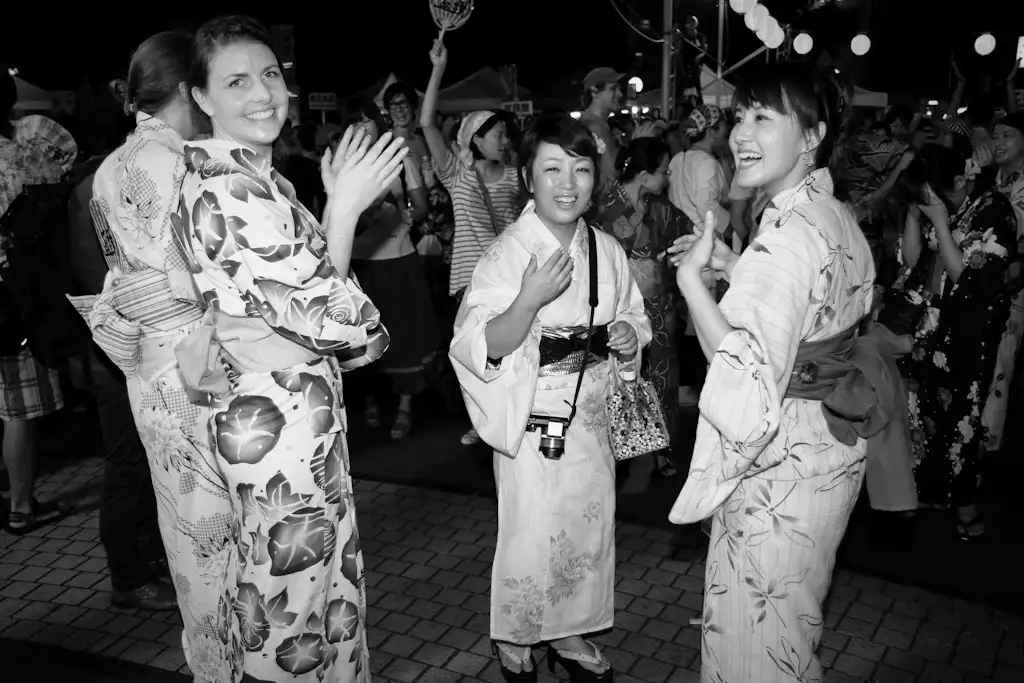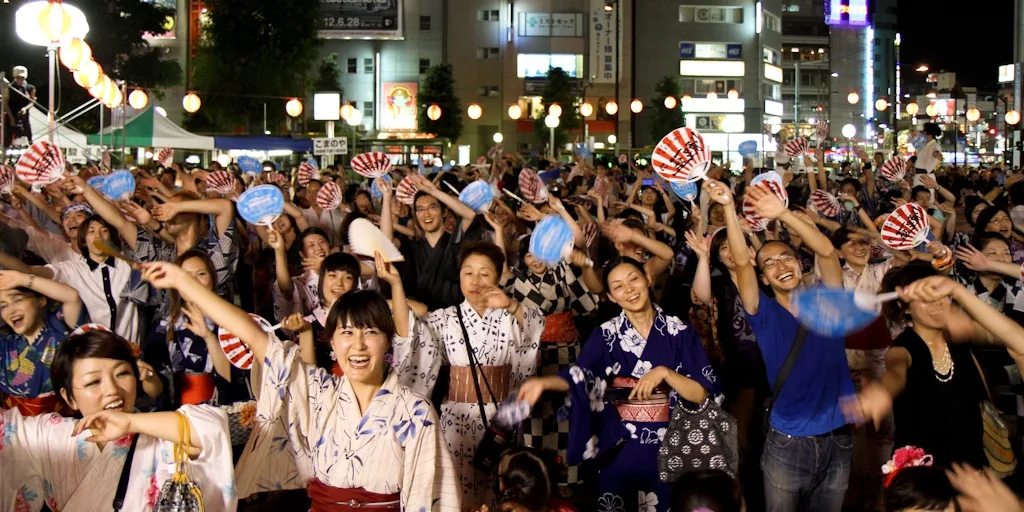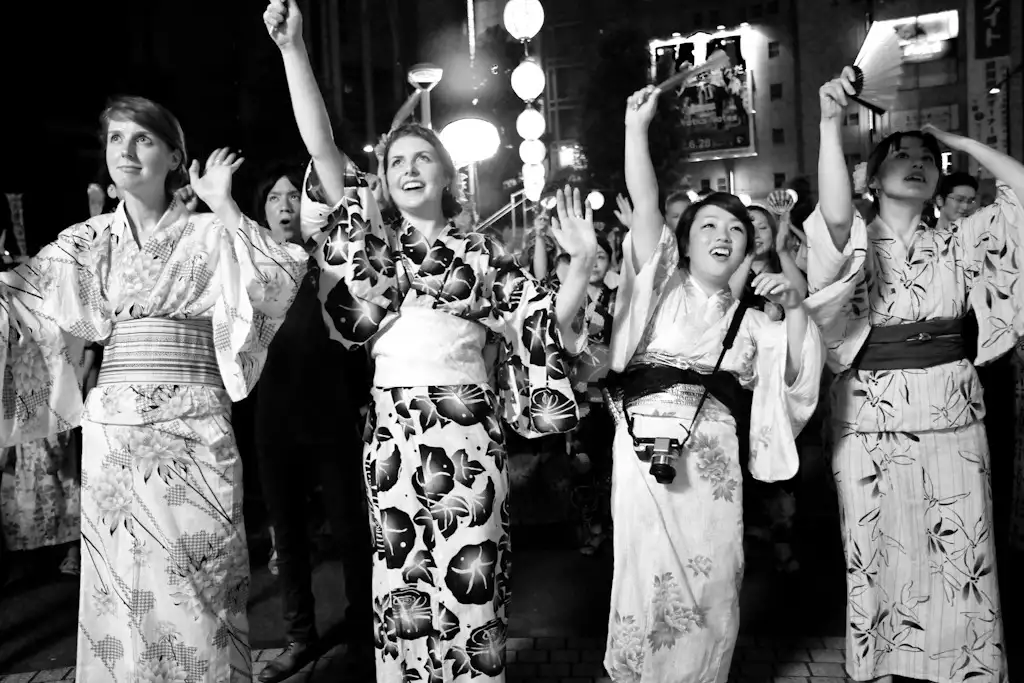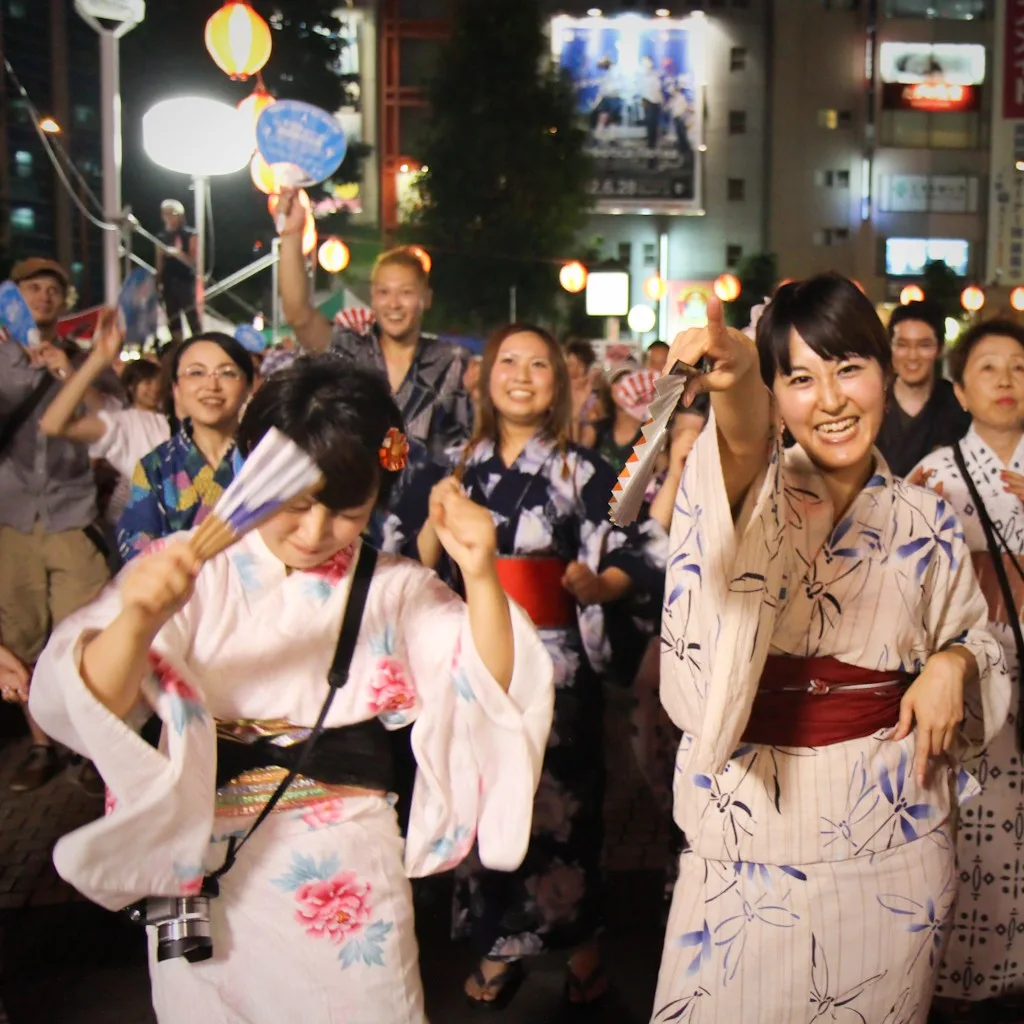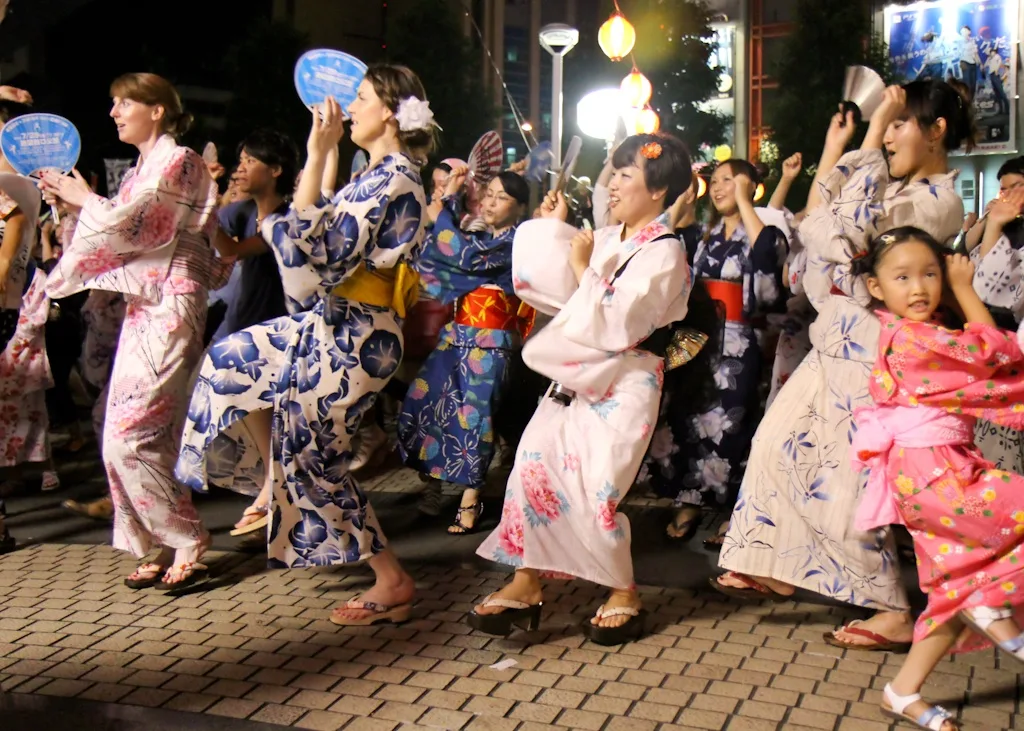 Next summer, check out the Owl Spot website for details on this must-experience event. There is limited information in English but unfortunately details of this year's Bon-odori were in Japanese only. Good news is though, it was very obvious on the site – on the rolling banner at the top of the homepage. Look out for the red and white stripes associated with the event and these characters にゅ~盆踊り. Even if you can't read Japanese, you should be able to pick out the date/time as they are written numerically. Japanese dates are written like this: 7月29日 (the first character being 'month' and the second 'day' i.e. July 29th). Location is currently Ikebukuro West Gate Park (池袋西口公園 Ikebukuro Nishi-guchi Kōen). Click here for directions from Ikebukuro Station.
**2017 Dates**
Saturday, 15 July and Sunday, 16 July 2017, 17:30~
Location: Ikebukuro West Gate Park