Aside from how to get around and our destination recommendations, questions about when's the best time to visit Japan top our inbox inquiries. Of course, this really depends on the weather you prefer and what you'd like to see and do. However, one thing that many Japanese like to tell foreign visitors is that they have "all four seasons". And it's true. Not simply seasons marked on a calendar but very distinct weather patterns in actuality that click over just as surely as the passage of time itself.
So when is the best time to visit Japan?
In our opinion, the most pleasant seasons for travel to Japan weather-wise are spring and autumn/fall. Spring is an extremely popular time to visit because it is when the beautiful sakura or cherry blossoms come into season. Autumn is also gorgeous and is a wonderful time to enjoy hiking and other outdoor activities in amongst the seasonal colours. In spring, expect average daytime temperatures around the mid-teens to low-twenties, while in Autumn, average maximums are between the high-teens to high-twenties.
Winter in Japan
The winter can be very cold and you'll definitely want to bring appropriate clothing to stay warm. It is, however, the perfect time to visit if you enjoy winter sports. Hokkaido in Northern Japan is a popular spot for skiers and snowboarders seeking its perfect powder snow. Japan's famous 'Snow Festival' is also held in Sapporo (Hokkaido) for a week in early February each year. Closer to the capital, Nagano Prefecture is also a great spot to hit the slopes. The average day-time winter temperature in Tokyo is around 10 degrees, while in Hokkaido expect temperatures well below zero, with February generally being the coldest month.
While it is cold, there's no reason you can't tick off all the usual tourist spots on your visit. Just pay attention to the New Year, one of the biggest holidays for the Japanese, over which period some tourist attractions and smaller stores may close. And something not a lot of people know is that Japan goes all out on its winter light displays – called 'winter illuminations'. You can find them across the country and they make the perfect date spot and are enjoyable for those travelling with children too.
Summer in Japan
Summer is hot and humid, with August generally being the hottest month. Expect temperatures in the mid to high thirties (that's around 95-105 degrees Fahrenheit for our American friends) with 70-90% humidity. And it's really the humidity that is the most uncomfortable part. If visiting in summer, you should factor in more break times and mix up your indoor and outdoor activities, trying to avoid being in direct sunlight for too long during the hottest parts of the day. Basically, pace yourself and remember to stay super hydrated and you'll be fine.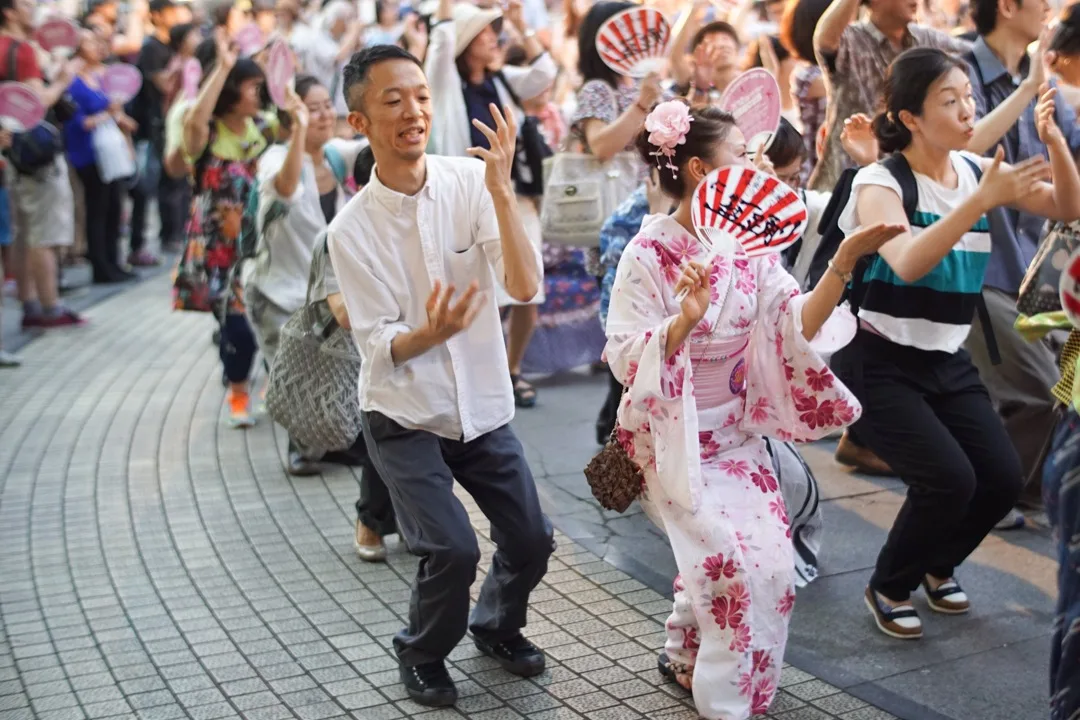 Despite being hot, summer is one of our favourite times of year because of all the summer festivals. There are dance festivals, music festivals and fireworks. And the fireworks displays here are really something. I don't know about where you're from but, in Australia, fireworks displays are relatively short. In Japan, you can expect 1-2 hours of non-stop oohs and ahhs. Here are some summer festivals to whet your appetite.
Weather patterns in Japan to be aware of
Rainy season
Rainy season in Japan generally takes place in June, but can also extend into July. Have your waterproof shoes and umbrellas at the ready.
Typhoon season
Typhoon season in Japan happens post-summer, generally around September when it's still warm. Keep in mind that this doesn't mean it's blowing a gale for the entire month. If one comes through, it generally passes completely within a couple days, with the worst of it over a 24 hour period. You should note though that typhoons can and do cause delays and cancellations of trains. It's best to avoid any long journeys on these days.
Timing your visit around events

There are many cultural activities – like tea ceremonies and kimono wearing – that can be done year round. However, if you are interested in seeing the sumo, for example, you'll want to time your visit with one of the six sumo tournaments a year. They happen in Tokyo in January, May and September; in Osaka in March; in Aichi in July; and in Fukuoka in November. So be sure to look up the dates of particular festivals or activities that interest you so that you can try to work your schedule around them.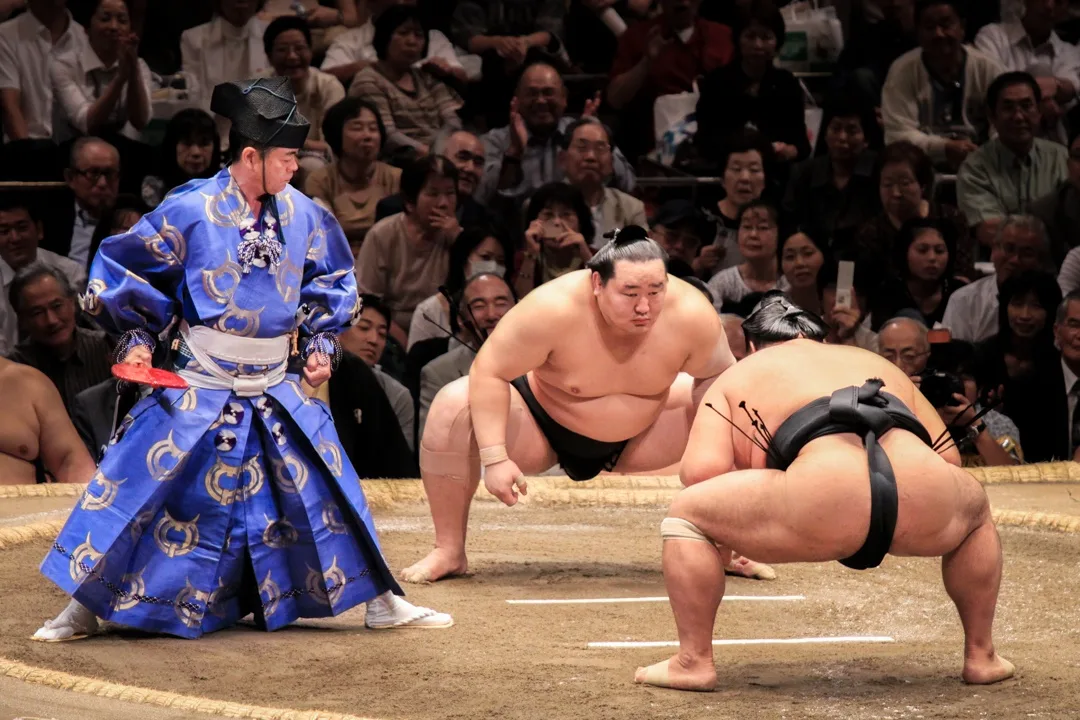 Click here for the sumo tournament schedule for 2017 and 2018, and ticket information.
If you want to climb Mt. Fuji, the official climbing season is from early July to mid-September. This means that the "stations" (the various milestone points on the mountain) are manned, lodgings/food stalls are open and there are people around to assist you should you need it. While it is possible to access the mountain at other times of year, unless you are a very experienced mountain climber, we recommend only climbing when the trails are officially open.
Busy (and potentially more expensive) times to visit Japan
Sakura Season
Sakura (cherry blossom) season in Japan is dependent on the location and precise weather conditions each year. As the south of Japan is the warmest and the north the coldest, the cherry blossoms bloom in Okinawa first (usually around late January/early February), then slowly make their way up the country, blooming in Hokkaido last (around late April/early May). Peak bloom in Tokyo and Kyoto is usually around late March/early April. The Japanese eagerly await the cherry blossom forecast from Japan's Meteorological Agency/Weather Association each year to plan for their hanami (cherry blossom viewing) parties. Here is the cherry blossom prediction report for 2016. Please note that these predictions can vary depending on the weather conditions in the lead-up to and during blooming periods.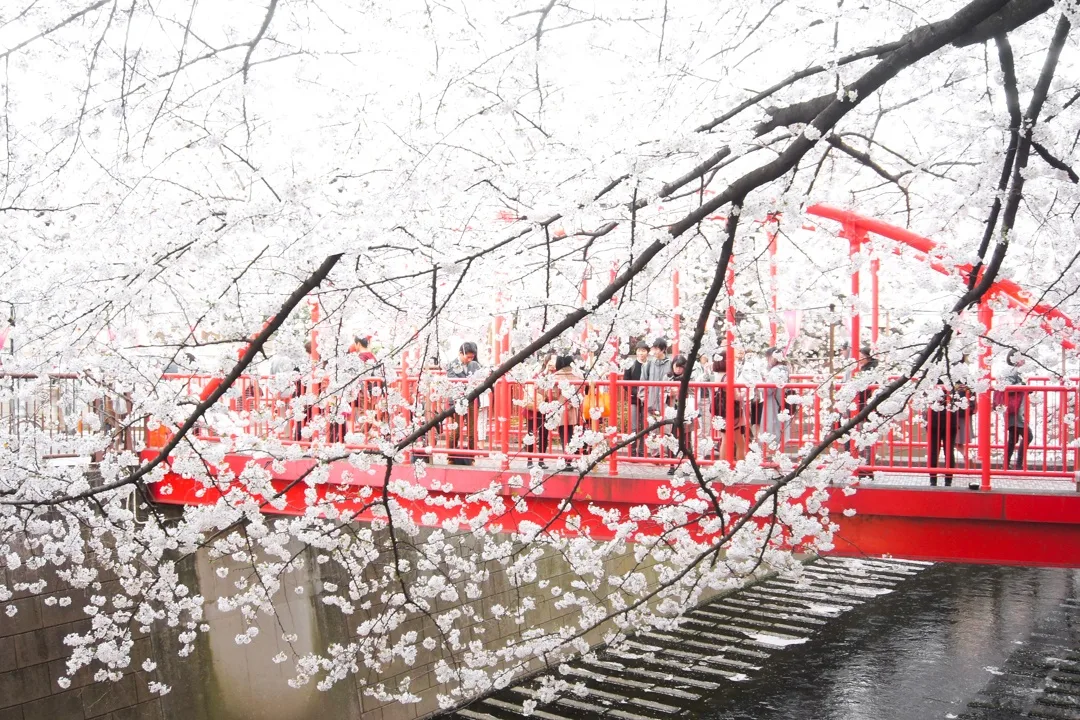 As cherry blossom season is an extremely popular time for visitors, you should plan flights and accommodation well in advance, especially for popular destinations like Tokyo and Kyoto. Unfortunately as we are dealing with nature here, it can be difficult to time your visit precisely for peak bloom, especially as you'll probably want to book your trip before that all important prediction report has been released (usually in February). Ideally we therefore recommend a 3 week trip if possible over the most likely blooming period based on the area(s) you will be visiting so as to avoid disappointment.
Golden Week
Golden Week is a cluster of 4 national holidays within a week in early May. Coupled with some nicely placed weekends, they make this one of the longest holiday periods of the year for working Japanese, and hence an extremely popular time to travel, both domestically and internationally. The national holidays are April 29th, May 3rd, May 4th and May 5th. Expect higher prices and limited availability for flights and hotels, and large crowds at popular attractions. If you have flexibility with your travel dates, we'd recommend trying to avoid this period. But if not, simply plan ahead for the best deals and to avoid large crowds as much as possible.
Silver Week
Every 5-6 years around late September, a favourable accumulation of national holidays (Respect for the Aged Day on the third Monday of September and the Autumn Equinox around September 23rd), coupled with a weekend, results in a longer string of days off known as "Silver Week". Expect similar travel conditions to that of Golden Week. The next notable Silver Weeks will be in 2020 when there will be a four-day weekend and in 2026 when the holiday will extend to five days, thanks to a Japanese law that states any working day between two national holidays must also be declared a holiday.
Obon
Obon refers to an annual Buddhist event in which it is believed the spirits of the ancestors return to this world in order to visit their relatives. Many Japanese return to their home towns to observe rituals at their family homes or take trips. Along with Golden Week and the New Year, it is one of Japan's three major travel seasons. In 2016, the Obon travel season is expected to take place between August 5th and 21st, peaking around August 11th-13th and August 15th-16th.
Oshogatsu (New Year)
New Year is the most significant holiday of the year for the Japanese. Starting off the year in an auspicious manner is considered of the utmost importance and there are a number of rituals and customs that take place around this time. Many people return to their family homes for the occasion, while others are increasingly using the time to take trips abroad.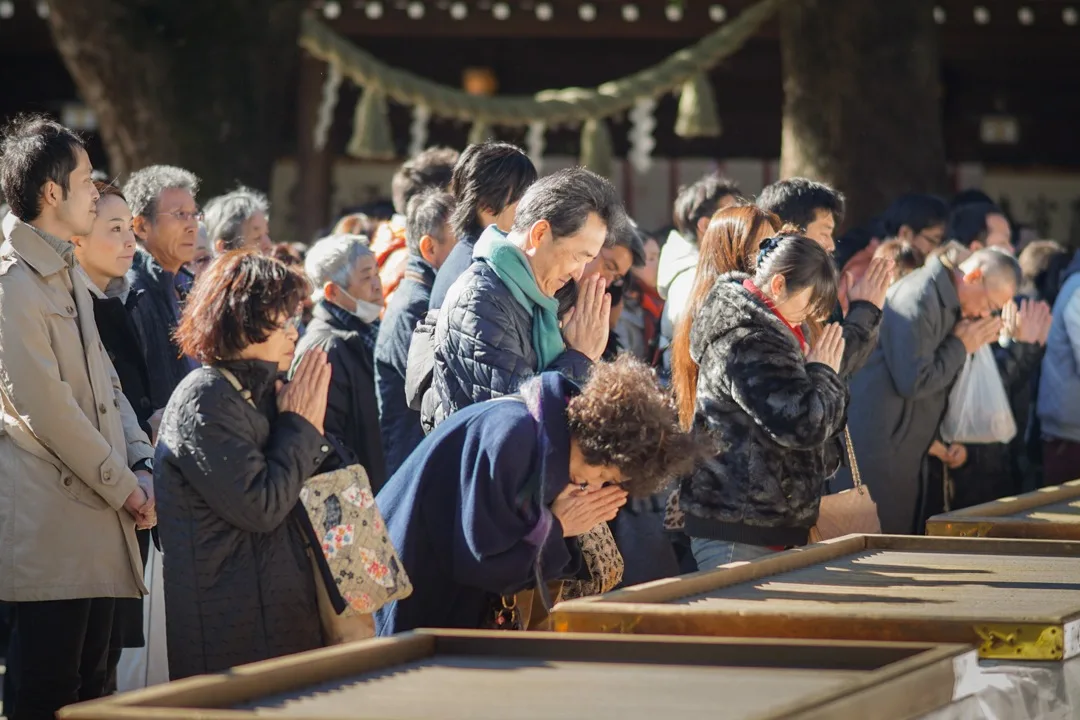 The holiday period is generally from December 29th-January 3rd, however, there isn't consistency in the closing dates for attractions and shops. Do plan ahead if visiting during this time to plan your sightseeing around closing dates. While you can expect many smaller restaurants and shops to close, in large cities like Tokyo, you won't have any trouble finding a place to eat or shop. In fact, the New Year is the biggest sale season of the year and increasingly many shops are kicking off their New Year sales on January 1st. Of course, shrines and temples are fully operational for people to observe their first shrine visit of the year. New Year can be a great time to visit to experience some interesting rituals and for those who love a bargain, just expect large crowds and potential disruption to your sightseeing schedule.
Have you visited Japan? What time of year did you visit? Or when would you like to?