If you're only going to do one thing this winter in Japan, you have to experience the Sapporo Yuki Matsuri or Sapporo Snow Festival in Hokkaido.
Held once a year over a week in February, this festival celebrates the abundance of snow in Japan's north by creating huge, breathtaking snow sculptures.
The festival is held over three sites: Odori, Susukino and Tsu Dome.
The Odori site is the main stage for the festival, located in central Sapporo (Hokkaido's capital) down the 1.5 kilometer long Odori Park. Be blown away by the huge, detailed designs looming over you. At night, the sculptures are lit up in a dramatic light display, making it worthwhile to visit during both the day and evening. When not looking at the artwork, you can watch the snowboarding demos, go ice skating or grab something to keep you warm at the numerous food stalls.
While the Odori site focuses on snow displays, at Susukino you'll find an entire street of ice sculptures. The reflection of lights of nearby businesses onto the glistening carvings on show makes for an impressive sight.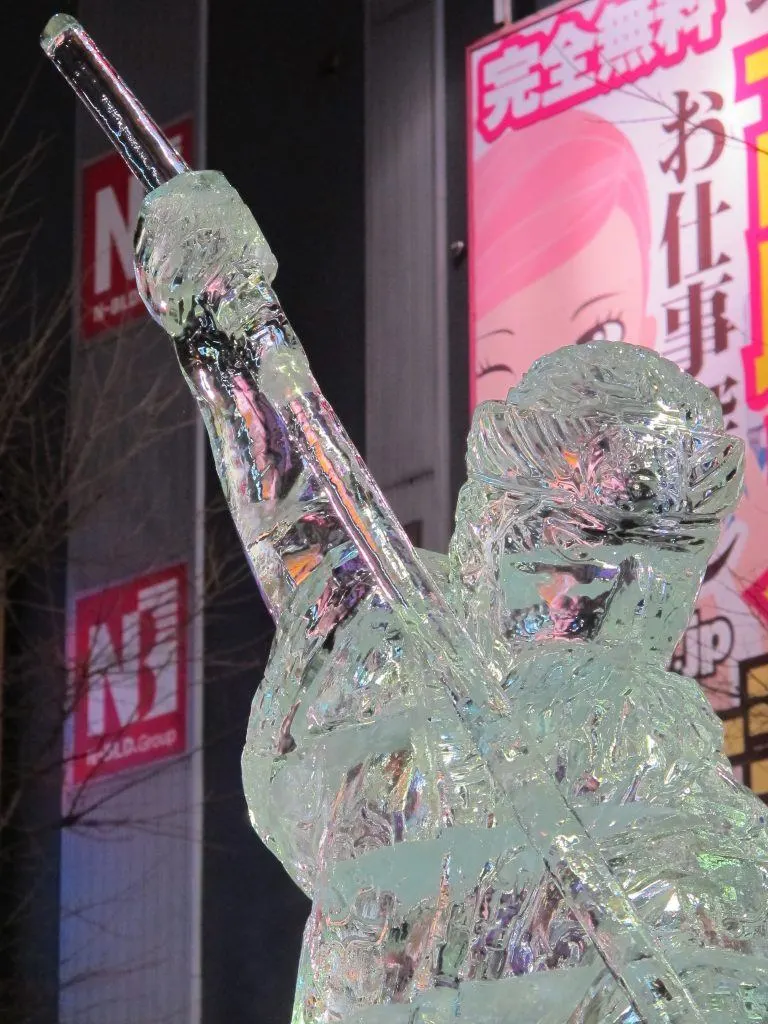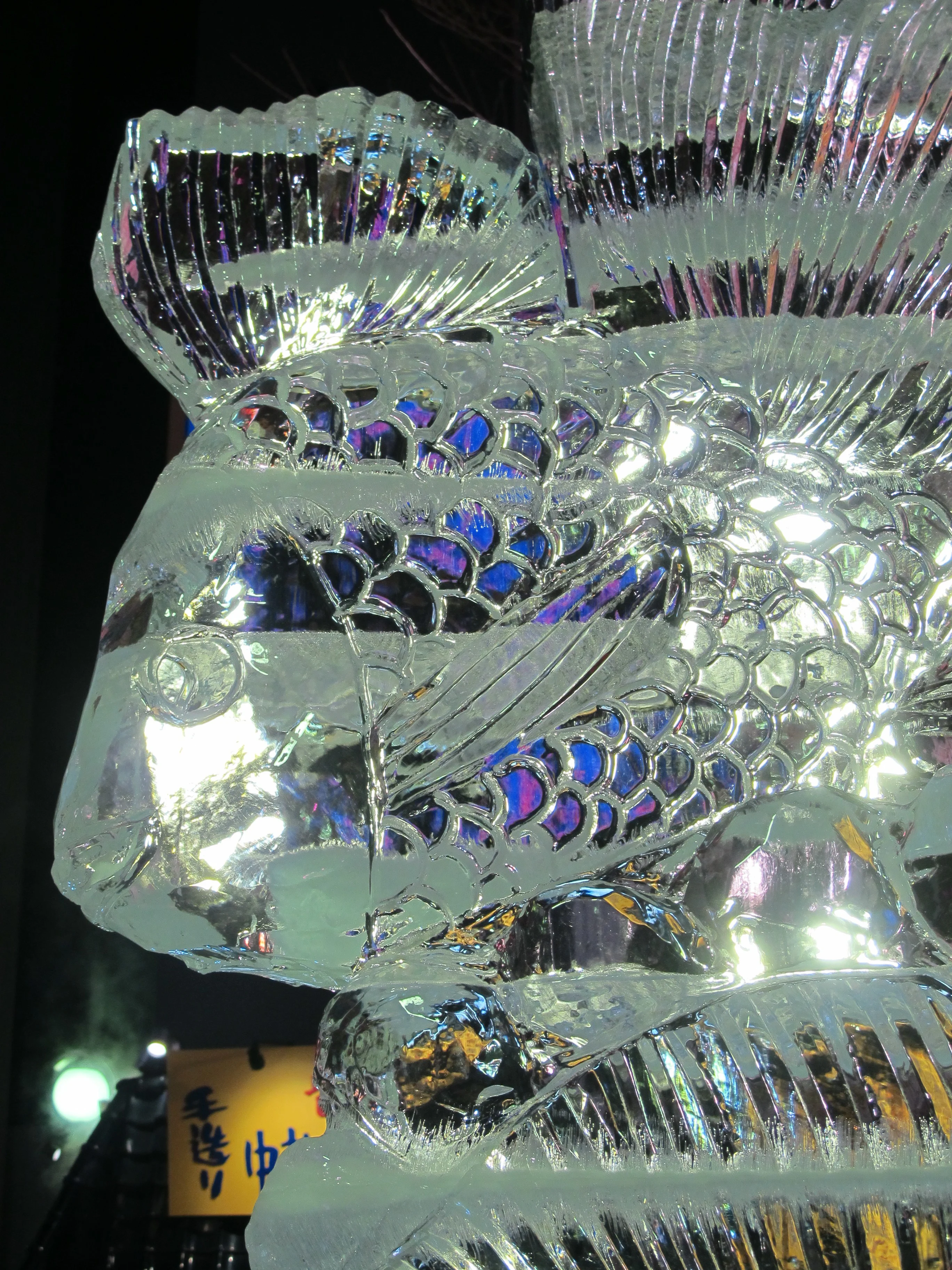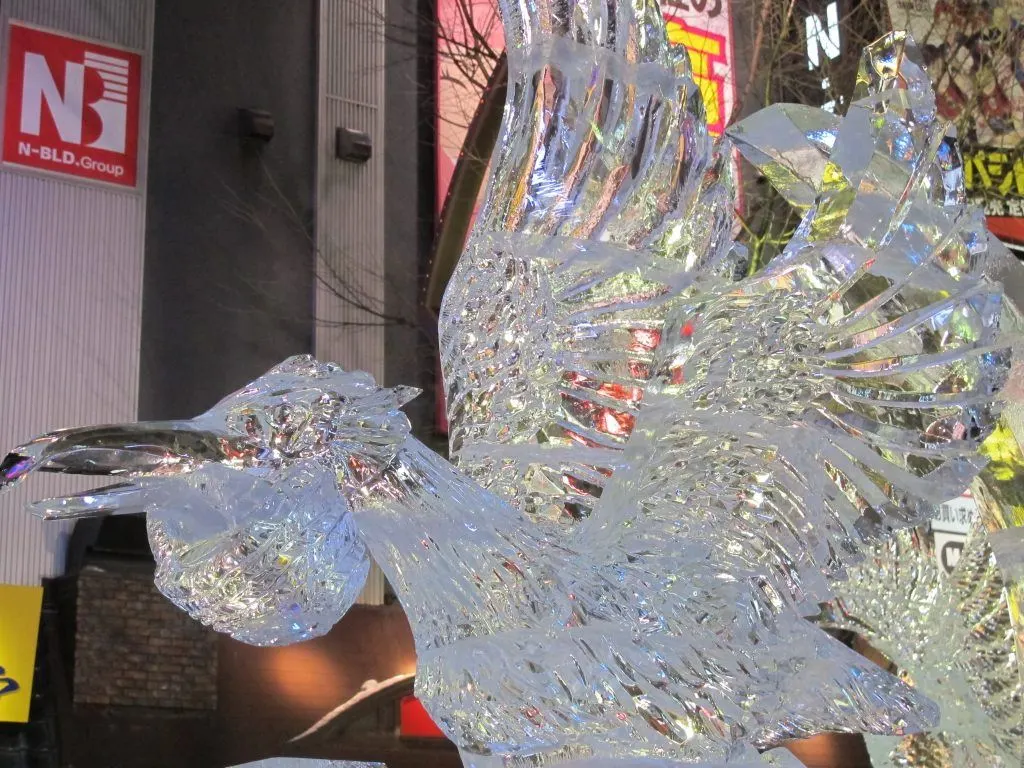 Over at Tsu Dome, accessible by bus from the Odori site, you'll find a great place for small and big kids alike. Most infamous is the big ice slide, in which you are pushed down the purposefully built hill in a tube. You can also try out a ride where you are pulled behind a snow mobile in a raft.
Of course, if skiing or snowboarding takes your fancy, the slopes are never too far away. Head into Sapporo's main station building to find out about the multitude of travel/gear/equipment/lift passes available.
One of the best trips we have taken in Japan, we can't recommend this festival enough. Being one of the major events on Japan's winter calendar, book your travel and accommodation now to avoid disappointment.
This year marks the 67th year of the festival. It will be held from Friday, 5 February – Thursday, 11 February 2016 (the Tsu Dome site runs until February 18th). For more info, please see the official festival site.
For more things to see and do in Hokkaido this winter see: