Culture shock. It's a word that gets thrown around a lot that conveniently bundles any reaction to another culture in one neat little term. I often find though that many people don't understand the complexity of culture shock or the indeterminate length of time one can experience it.
On vacation, for example, it's possible that one may only experience positive aspects of culture shock or only certain stages, or an accelerated experience of it. For expats, however, the journey is often more drawn out as we try to navigate a whole new way of life.
Culture shock is often described in four stages.
Culture Shock
Stage 1
The first is the "wonderment" or the "honeymoon" phase, where everything is new and exciting, and the differences you are experiencing just make the country seem even more magical. It's what I like to call TLKCSS or "The Little Kid in a Candy Store Syndrome".
Stage 2
The second is the frustration phase. This is when you've gotten over everything being new and shiny, and the reality of your new life really starts to kick in. Cultural quirks now begin to frustrate you and you start comparing things to your own culture. "Why isn't this more like back home?"
Stage 3
The third stage is when things generally start to look up for most expats. It's when we realise that this depressing frustration rut we find ourselves in isn't going to get any better if we don't make some changes. It's when many start to feel the motivation to learn more of the language, to branch out of comfort zones, and start making more local friends and connections. This is the adjustment phase.
Stage 4
The final stage of the culture shock journey is the so-called "acceptance" phase. This is when we no longer frustratingly compare the new culture to our own and accept things as "just the way they are".
Being re-culture shocked
Throughout the four years we lived in Japan the first time round, I went through all four stages of culture shock in various forms. What I was not expecting was to be re-culture shocked on a second stint living in Japan. It's not that we thought we already "knew everything" about the culture. Far from it. In fact, one of the reasons we felt so conflicted about leaving Japan the first time was because we felt like we were just starting to peel back some of the layers of this complex culture.
Our time in Japan has made me think about culture like a video game. You start out at the most basic of levels where you fumble with even the smallest of tasks. Slowly but surely though you start to perfect your maneuvers, until you have the competence to move on to the next level.
With enough practice and experience, you start to unlock secret levels and features that you never knew existed even one level ago. There aren't any shortcuts to this really. If you somehow enter a door to a world you're not at the level to understand yet, you'll make some observations to be sure, but you're unlikely to piece things together until you have the toolkit to do so. That's when you get those "ah ha" moments, when you add some new information to your cultural toolkit and you start to recall those experiences that didn't make sense at the time, but now do, and give you a whole new perspective on the culture.
It's a process of re-education too. When you have limited knowledge and understanding, you have to use what's in your toolkit to get things done. That often means using the most basic means to get a message across or trying to make sense of a situation by drawing conclusions filled in with a lot of our own cultural assumptions, which, as you can guess, are often incorrect. But you have to go through these stages. You have to start speaking Japanese at the most basic level to begin your language learning process. You have to start making basic observations about culture to start beginning to understand its nuances. At some point you'll realise the mistakes you've been making and keep re-educating yourself to a higher level of understanding.
In fact, one of the reasons we love Japan so much is its complexity. Japanese is one of the most difficult languages for English speakers to learn and even Japanese people struggle to understand all the cultural complexities in any given situation. It's challenging, it's a place like no other and we'll never stop learning about it.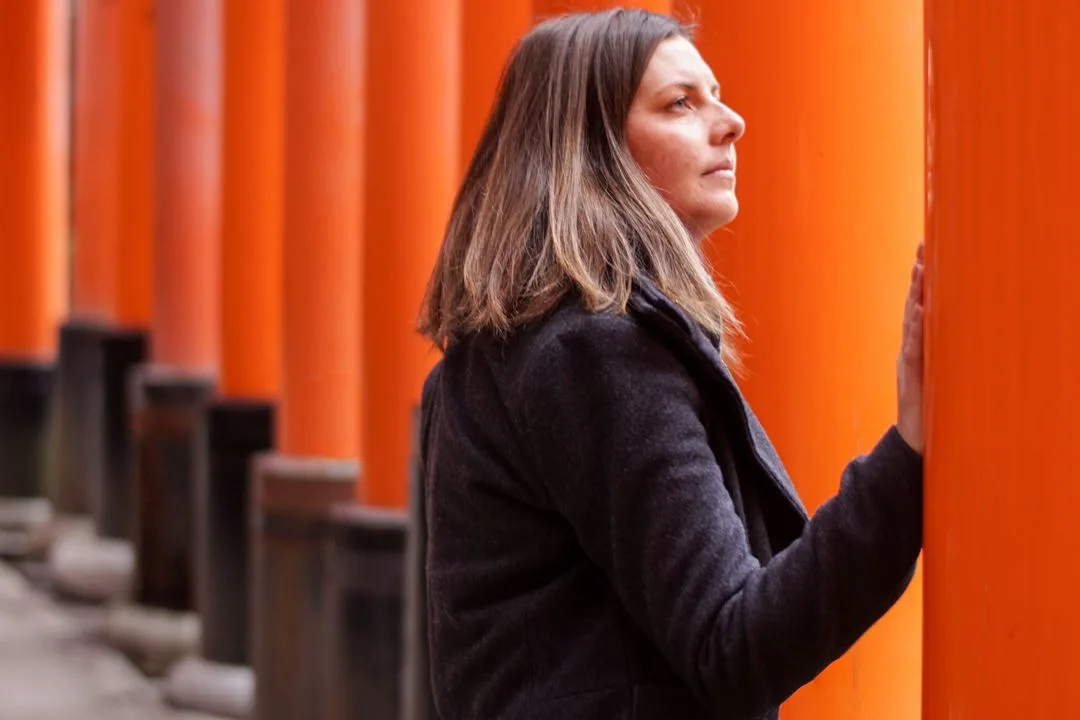 Arriving back in Japan
When we decided to return to live in Japan, we couldn't wait to get back. Naturally, as with any place you feel some sense of nostalgia about, we had a long list of the things we wanted to do when we got back, lots of them being food related. We revelled in the fact that we could again frequent our favourite places and buy some of our favourite snacks. I didn't think anything about it at the time. As I said, I think it's a completely natural way to feel about going back to a place you love, so it masked the true reality of my re-entry into Japan: I was actually back in stage one, the wonderment phase of culture shock.
Of course, I didn't realise that I was experiencing "culture shock" until I once again moved on to the frustration phase. It turned out this excitement about being back in Japan wasn't just a temporary sense of euphoria after which I could make some readjustments and just happily skip ahead to the acceptance phase. I was following the symptoms of culture shock to the letter.
Of course, it was different this time. Even after some time away, you don't simply "forget" everything that you knew before, you simply start at a higher level, reacquaint yourself with some old skills and keep going from there. In fact, many of the frustrations I had the first time around are not the same frustrations I have now. Perhaps some of them simply stayed locked in the acceptance phase after fully evolving through all the stages and there are some things I have just completely changed my mind about after exposure to Japanese culture. In fact, that's what I love about experiencing a new culture; how it challenges your own cultural values and pre-conceptions, and makes you view things in a different light. I have changed my thinking in many ways since coming to Japan and I think I am a better person because if it.
Becoming stuck in stage 2
I try very hard to try to separate my own cultural bias from my observations about Japanese culture. I've always prided myself on being culturally sensitive and being open to different ways of doing things, and I still do. But I've been finding myself stuck in this horrible feeling of wanting to scream, "Japan, why don't you change!" Not in all ways, of course, but as someone who believes in making changes for the better, I'd be lying if I said it doesn't frustrate the hell out of me when the answer to every out-of-date or broken system is that this is simply the way it has always been done, so that's the way it will continue. Even when it doesn't make sense, even when it's incredibly inefficient, even when it's downright discriminatory.
As an example, you wouldn't believe how difficult it can be for foreigners to get a bank account with a Japanese bank. The Internet is filled with posts from foreigners who have trudged to countless bank branches across major Japanese cities simply trying to open a savings account – not get a loan, not a credit card, a freaking savings account(!) – and who are desperately seeking advice from anyone who has been lucky enough to get one.
One reason for them not accepting foreigners? Japanese banks state that the name on your bank account and that of your official ID, i.e. your passport/residence card, must be the same. Sounds fair enough. But in many countries there is the culture of having a middle name, a culture not shared by the Japanese. Therefore their bank forms only ask for first and family name, so according to the banks they have no place to write your middle name, which would mean violating their policy of matching names. My thoughts? Um, just add an extra field to the form for a middle name? Or enter the middle name in the given name field along with first name? I mean, it really just doesn't seem that hard. If you want foreigners to fill roles in Japan's alarmingly diminishing workforce, then you have to make considerations in your policies for foreign customers; they must have the right to open a Japanese bank account (as is a requirement of many Japanese companies) to get access to the salary they earn and manage their day-to-day lives here.
I once made the mistake of suggesting an alternative way of doing something at a school I worked at that would eliminate hours of work and the horrendous amounts of paper wastage. Later, one of my colleagues pulled me aside and told me that it's never a good idea to question anything in Japan. Even though the way I had suggested would have been far more efficient, both in terms of time and money, they had always done things this way, it was "tradition" and therefore not to be messed with. Meetings are not about brainstorming or discussion, they are about being lectured to and you should simply do what you are told.
I'm finding myself getting frustrated with so many things and not knowing how to reconcile them. While I'm happy to adjust to the "Japanese way" when it comes to lots of Japanese customs (I mean, I'm in Japan so of course I do my best to integrate and learn as much as possible), there are some things that I choose not to "accept" – these include things like the incredible overworking of the Japanese workforce, the low status of women in the workplace and society in general, and discrimination towards anyone not fully Japanese. These are things that I don't think are acceptable anywhere. I can change some things about myself, but my core values are important to me and I don't think that sticking to those values should be seen as reluctance to respect a new culture.
I guess I'm just wondering how long this frustration phase is going to last this time and when I'm going to be able to claw my way out of this rut. Will I ever?
Have you experienced culture shock? Have you ever felt stuck in a rut of frustration? Tell us about your experiences in the comments.