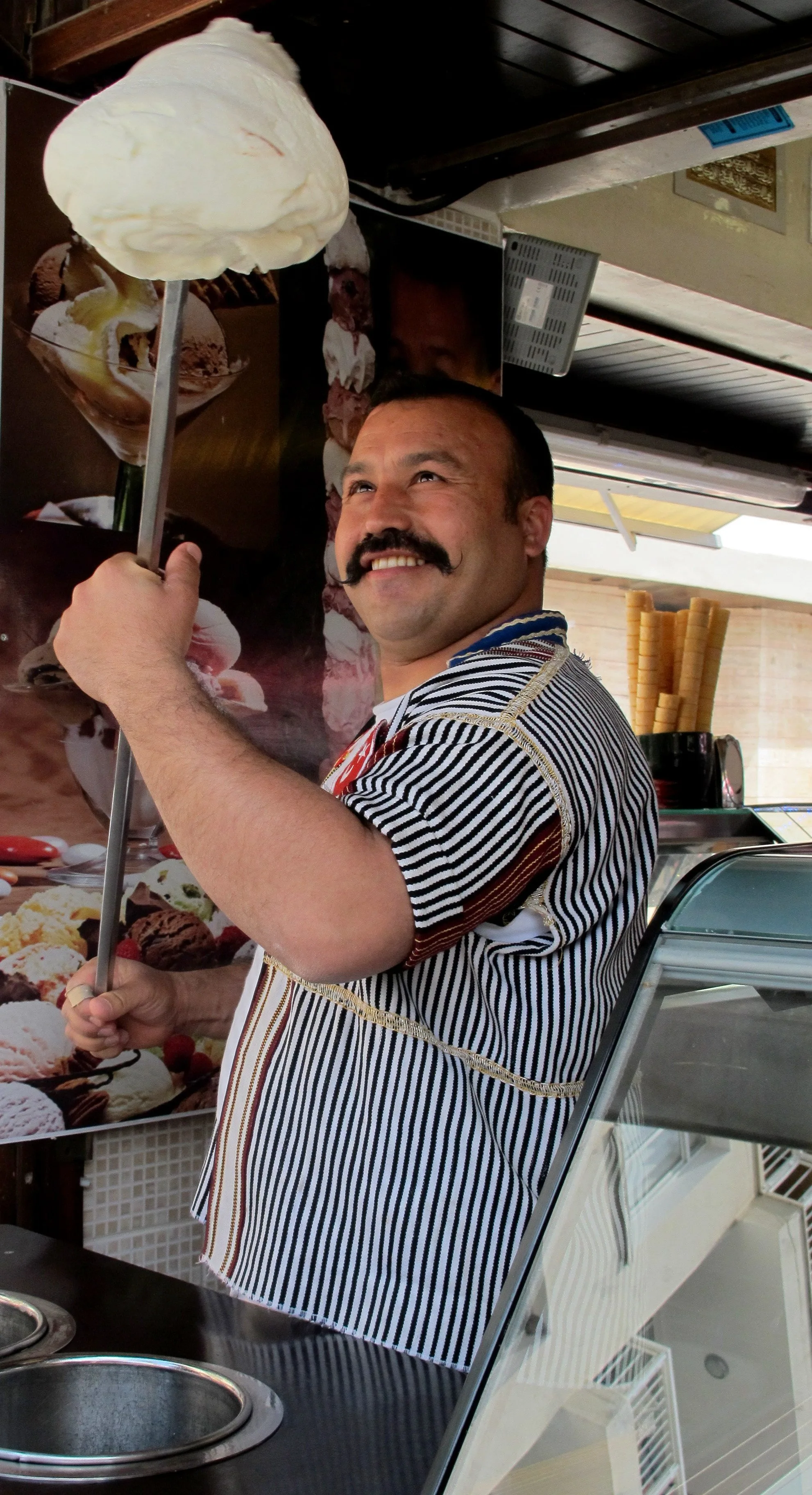 An ice cream so thick and chewy that it can be eaten with a knife and fork and doesn't start melting all over you on a hot summer's day? Yep, such a miracle product exists and it's called Turkish ice cream or maraş dondurması, after the Kahramanmaraş region where this tasty treat is believed to have originated.
The two key ingredients that give Turkish ice cream its unique consistency are salep and mastic. Salep is made from wild orchid tubers and acts as a thickening agent, while mastic resin or gum mastic comes from an evergreen tree in the pistachio family that makes the ice cream stretchy and adds a natural piney aroma and flavour.
Come see just how dense this ice cream is and the show you get when you buy one.