If you're looking for a European Christmas market in Tokyo to put you in the mood for the holidays, then the Tokyo Christmas Market in Hibiya has got you sorted.
Given that Japanese celebrations of Western holidays usually come with a distinct Japanese twist, I was surprised at just how authentic the Hibiya Christmas market actually is! It's no wonder given that this Christmas market in Tokyo has the official backing of the German Tourism Association and the German Embassy!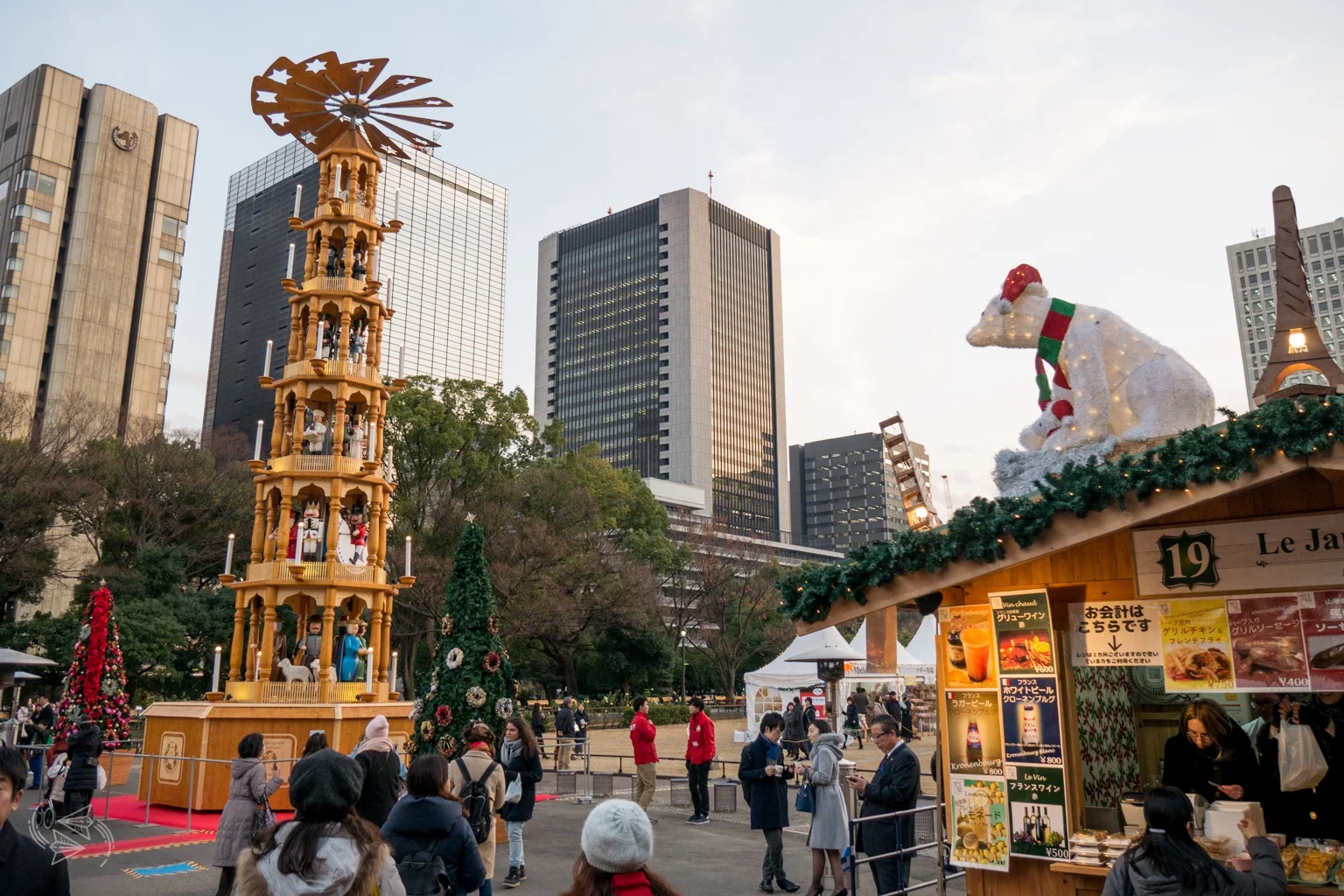 When you enter the Tokyo Christmas Market, you can't miss the 14 meter tall wooden 'Christmas Pyramid'. The Christmas Pyramid is imported from Seiffen, Germany's renowned Christmas craft town with a history of woodcrafts dating back to the late 1800s.
If you're looking for a traditional German Christmas ornament to display in your home, all be they pricey ones, you can visit the Seiffen shop that sells original Christmas decorations from the town. A number of other stalls, are selling all kinds of Christmas ornaments too.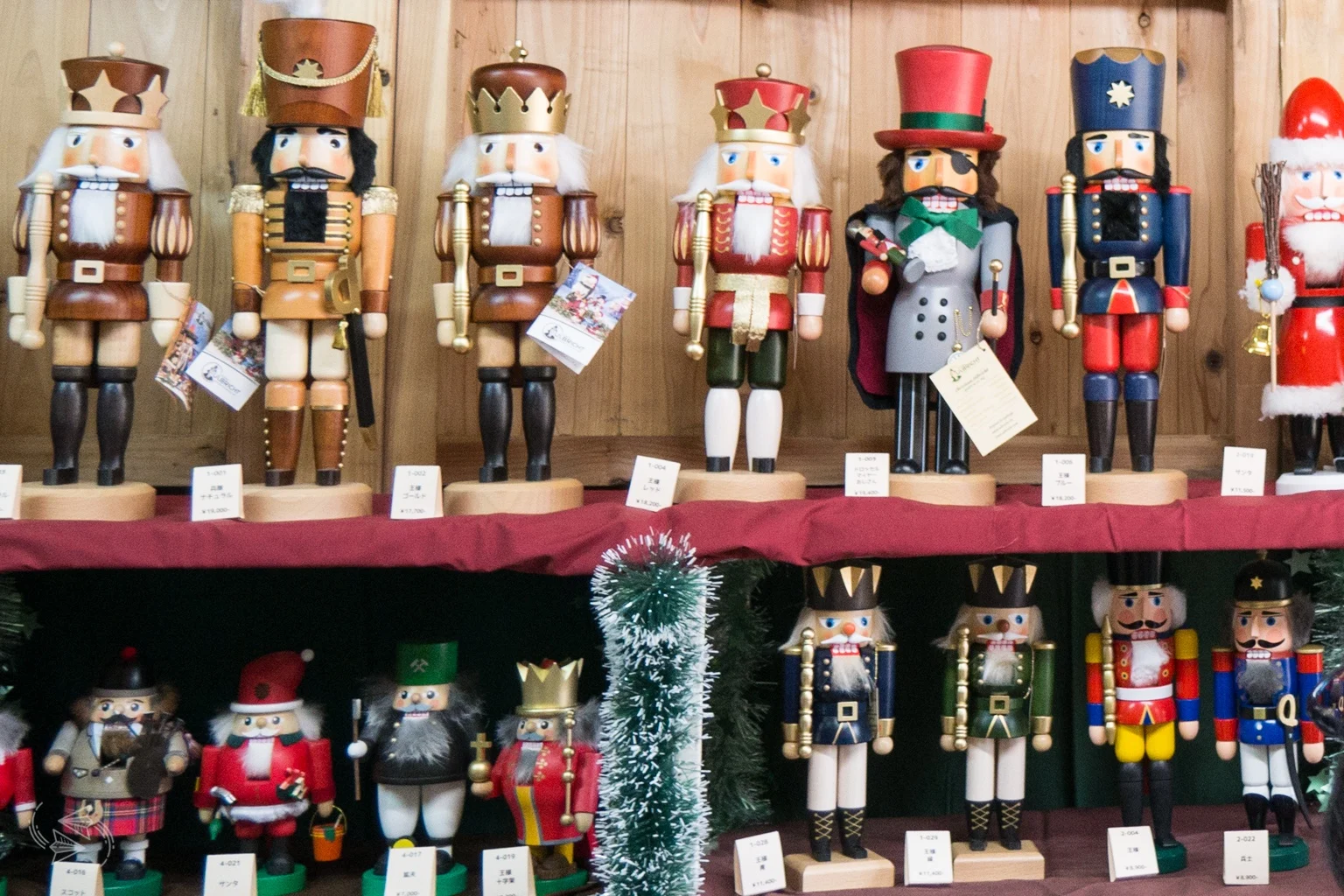 In keeping with true European Christmas market style, all the stalls are made of wood and selling the usual Christmas market fare, including bratwurst and Gluhwein (hot mulled wine). I was excited to see original Tokyo Christmas Market mugs, just like they have in Germany.
A cup of hot wine with an original take-home mug costs 1,000 yen. Gluhwein on its own costs 600 yen. To go with my hot wine, I picked up a cinnamon chimney cake (700 yen), which was one of my favorites when we spent a month in Germany over Christmas a few years ago.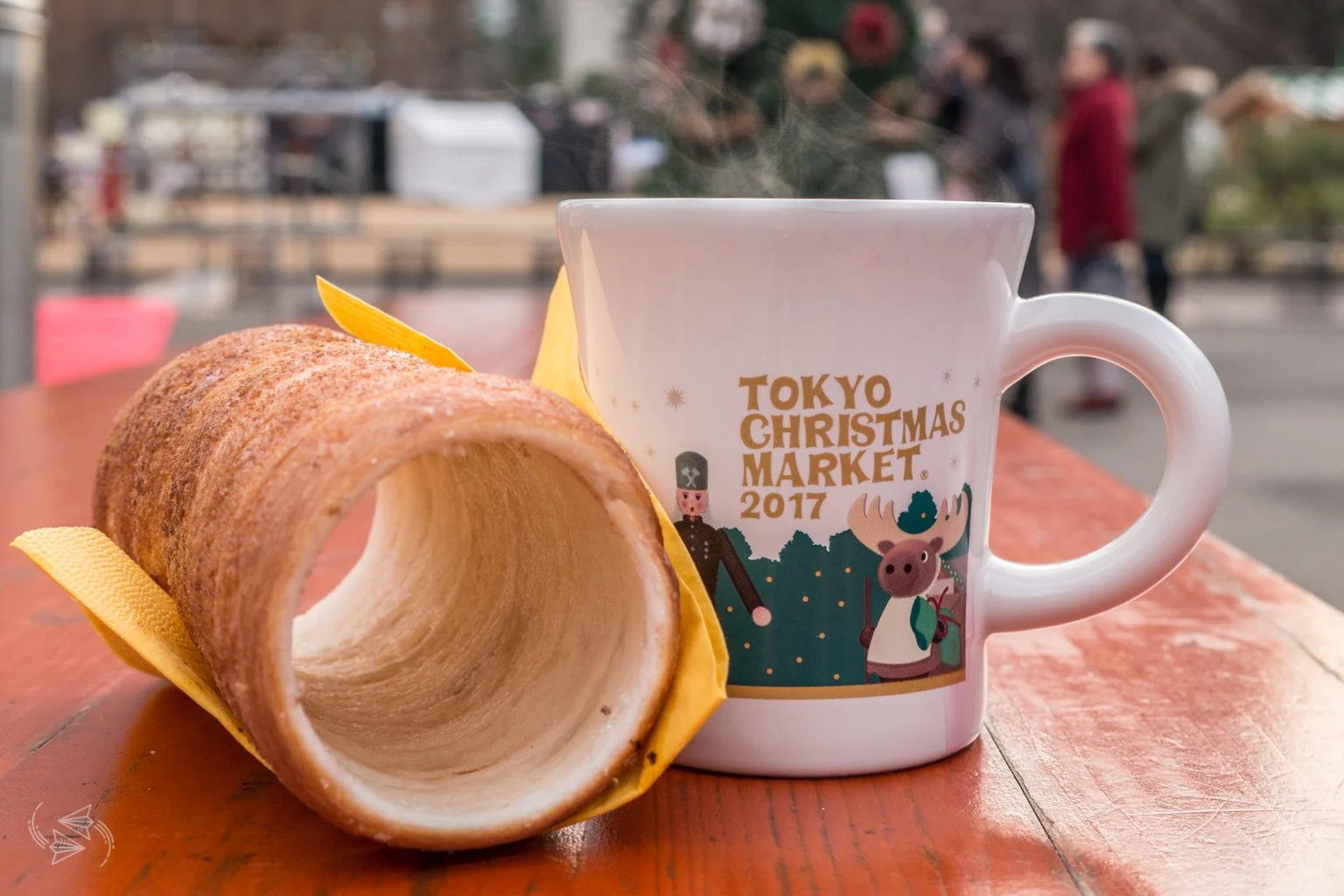 The Tokyo Christmas Market is rather large compared to Tokyo's other Christmas markets and is getting bigger every year. There is a tent with indoor seating and a stage for bands and performances, as well as some outdoor seating.
In addition, there is a wreath gallery, displaying wreath designs from various florists around Tokyo and craft workshop tents for those who'd like to make their own festive holiday souvenir.
In 2018, there are also satellite markets in Kawasaki (Lazona Christmas Market) and in Odaiba at the Divercity Tokyo Plaza.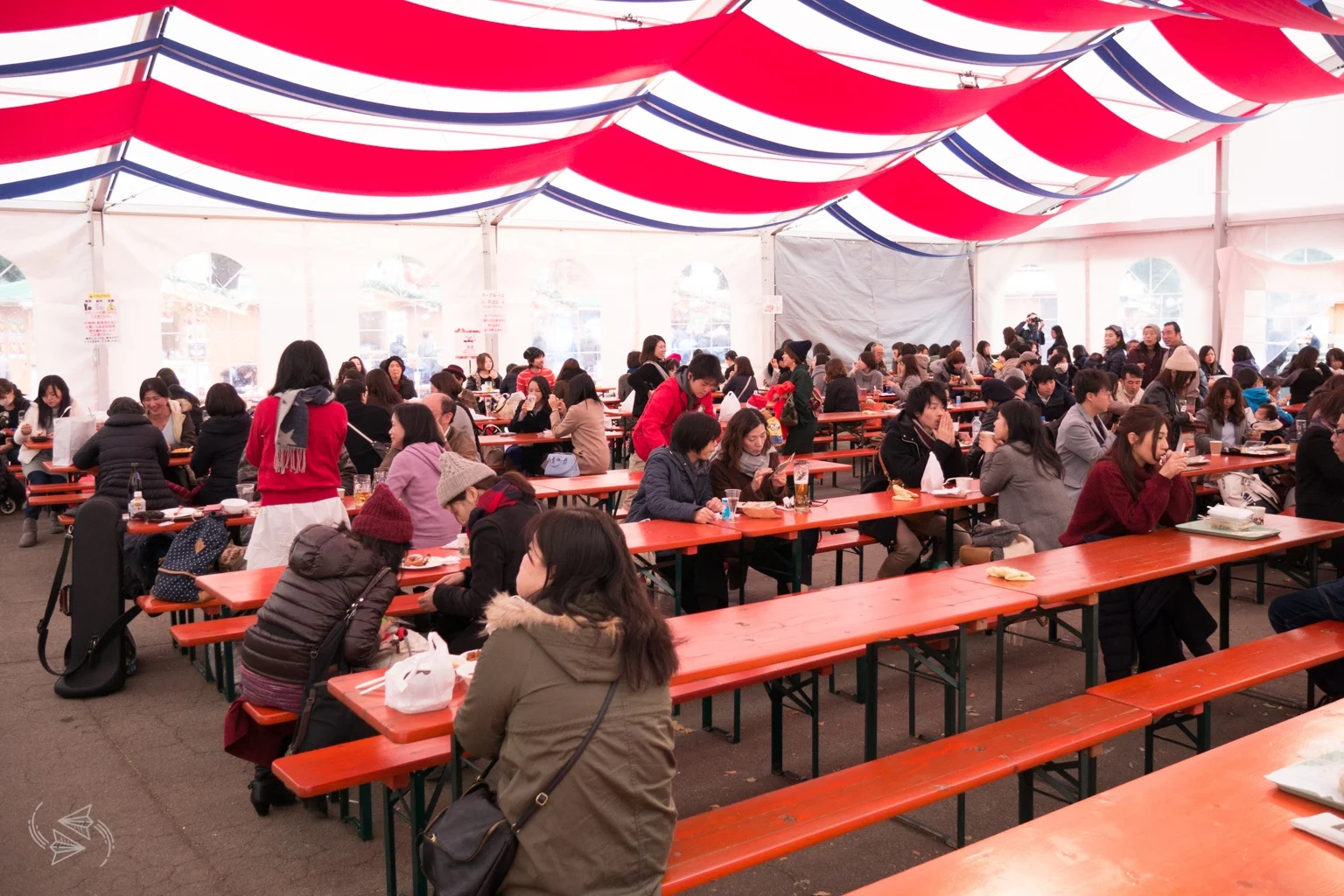 Although the Hibiya market area is quite large, you can expect big crowds in the evenings, especially on December 23rd, 24th and 25th.
If at all possible, attend on an earlier date and arrive during the day so you can enjoy walking the Christmas market and perusing the stalls with fewer people.
This is officially my top pick for the best Christmas market in Tokyo!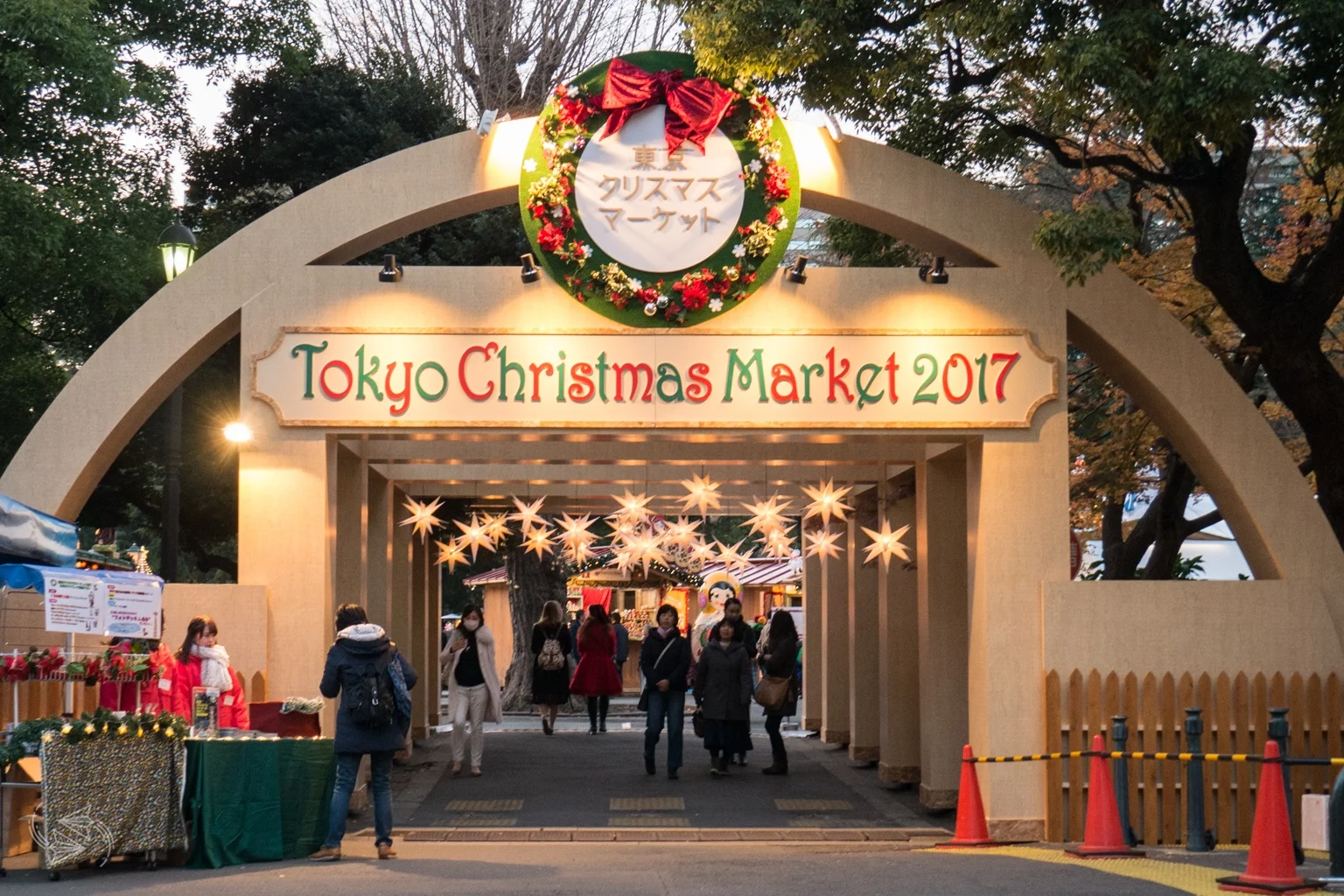 Tokyo Christmas Market 2018
Location: Hibiya Park, Hibiya
Dates: December 14th-25th, 2018
Time: 11am-10pm (last order 9:30pm)
Access: Hibiya Station (Hibiya and Chiyoda lines), exit A14 (1 min); Kasumigaseki Station (Marunouchi line), exit B2 (5 mins); Uchisaiwaichō Station (Toei Mita Line), exit A7 (5 mins); JR Tokyo Station, Marunouchi Exit, (20 mins); JR Yurakucho Station, Hibiya Exit (10 mins)
More info: Official website
Check out more Christmas markets in Tokyo as well as where to see Christmas lights in Tokyo.