If you're heading to Hokkaido this winter, spend a couple of hours at a festival that can only be described as fantastical.
The Sounkyo Hyoubaku Matsuri or Sounkyo Ice Waterfall Festival, nestled in the gorge at the foot of the picturesque Daisetsuzan Range, provides all the wintery wonderland goodness one could ask for.
A naturally occurring frozen river and falls along with man-made ice displays, you'll be wondering where to venture first. Get taken away to another place as you meander your way through the ice caves with cascading icicles lit up in a colorful light display.
The festival is, however, not the easiest to get to. We took the bus from Asahikawa which took in excess of three hours. Another option would be to take a train to the nearest station (JR Kamikawa) and then the bus from there, although still not close from central areas.
The bus will drop you across the road from the festival. It's the last stop, you can't miss it. My word of advice would be to plan your transportation back in advance. We assumed that if there was a bus going to the festival, there would be at least one more back. If you want to avoid that "You must be from Tokyo" look, you have these options:
1. Arrive at or before sunset when the festival starts, stay for a short time, and take the final bus back. In 2015, the last bus to Kamikawa was at 17:55 and Asahikawa (via Kamikawa) was at 17:30. This may change from year to year so be sure to check at the bus stop when you arrive.
*Many thanks to commenter 'hfirefly' for providing this on-the-ground transport information from the 2015 festival. They also mentioned that they got back to Sapporo by taking the 17:30 bus back to Kamikawa Station and then waiting for the 18:53 train to Asahikawa, arriving back in Sapporo at 21:55.*
2. Arrange for a taxi to take you to JR Kamikawa Station (the closest station around 30 minutes drive away).
Sounkyo is a middle-of-nowhere type of town with a population of 300, you won't find any taxis about. You could call for one yourself or do as we did and walk a little way down the road to the nearest hotel – head back the same way you came on the bus and it's on your left, down a slight decline. Despite not being a guest, the staff were very hospitable and gladly called us a taxi and allowed us to wait in their lobby until it arrived. But remember the last train leaves Kamikawa at 8:20pm so be sure to allow plenty of time to get a taxi and to the station (again, you should confirm this time).
3. Arrange your own rental car – make sure it has snow chains and be careful!
4. Stay the night in the area at a hotel that provides transportation services.
All in all, Sounkyo will give you a little bit of magic by night.
The 2015 festival will run from 24 January – 29 March, 4-10pm daily (starting time is adjusted depending on sunset). In celebration of the festival's 40th anniversary, this year visitors will be treated to forty nights of fireworks! Fireworks at 8:30pm on set dates. Entry: ¥300.
For more info, please see the Sounkyo website (Japanese only). Find a map of the festival location and downloadable PDF of events and fireworks dates here.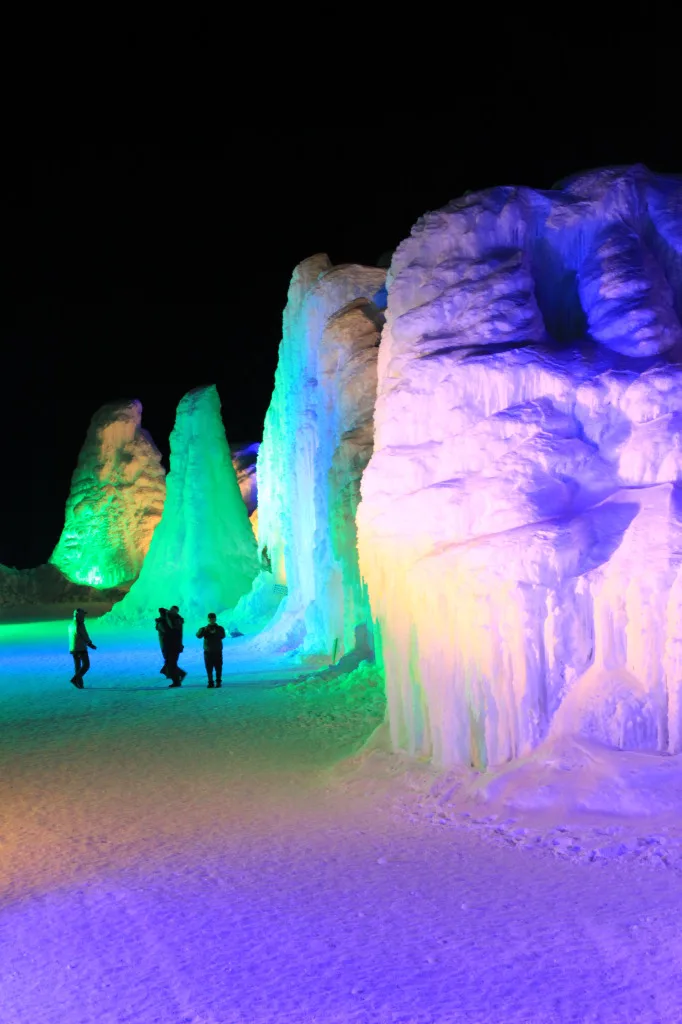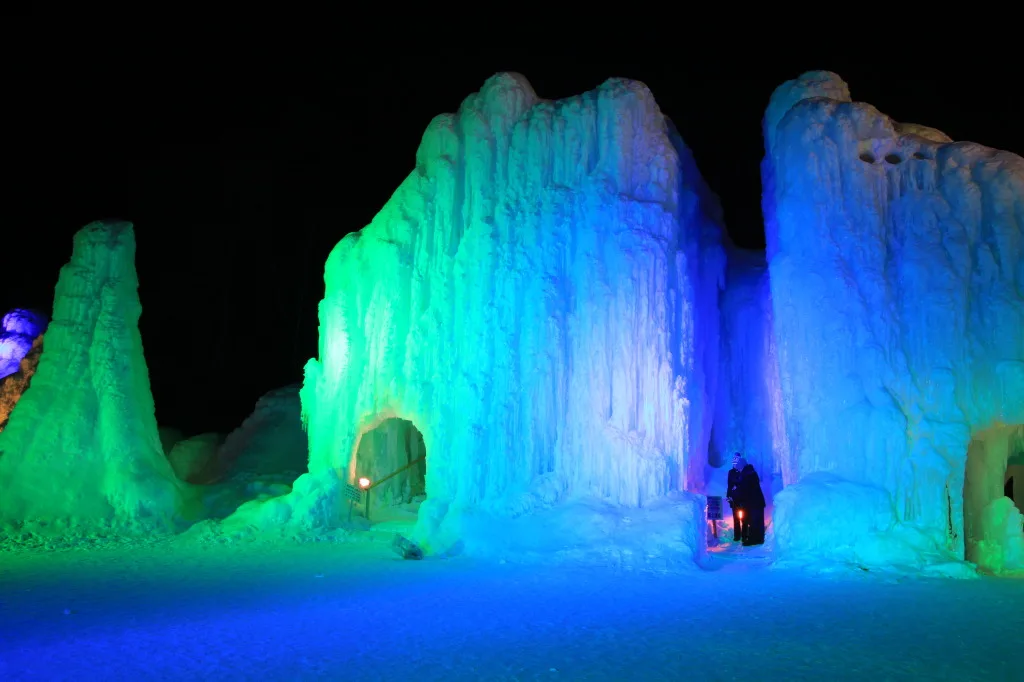 For more things to see and do in Hokkaido this winter see: