You've heard us say it before and it really is no secret. London is generally an expensive city to travel in. Factor in visits to some of the city's most popular landmarks and that holiday budget can blow out quickly.
Fortunately, more and more cities have tourist passes on offer that give access to a range of attractions at a capped price. Of all the city passes we have used on our travels, the London Pass offers some of the biggest savings we've seen to date.
Of course, like anything you purchase on your travels, we encourage you to think about the length and nature of your trip, and what you'd like to see. Getting this pass will not be worthwhile for just a couple of attractions. However, if you are planning on a bit of sightseeing, make a list and see what you can save by getting an all inclusive pass vs. actual costs.
What is the London Pass?
The London Pass is a combined sightseeing ticket that allows entry to over 60 of London's attractions as well as giving access to a range of other discounts at no extra cost. Please note that it does not include the London Eye.
The London Pass is available in 1, 2, 3 and 6 day durations. This is based on calendar days rather than 24-hour periods so starting the pass earlier in the day will mean maximising its value.
How much does the London Pass cost?
1 Day Adult Pass £49.00 1 Day Child Pass £33.00
2 Day Adult Pass £68.00 2 Day Child Pass £49.00
3 Day Adult Pass £81.00 3 Day Child Pass £56.00
6 Day Adult Pass £108.00 6 Day Child Pass £76.00
There is also the option of getting transportation included with the card for an added cost.
1 Day Adult Pass with Travel £58.00 1 Day Child Pass with Travel £37.00
2 Day Adult Pass with Travel £87.00 2 Day Child Pass with Travel £57.00
3 Day Adult Pass with Travel £110.00 3 Day Child Pass with Travel £67.00
6 Day Adult Pass with Travel £166.00 6 Day Child Pass with Travel £105.00
Should I get Travel with my London Pass?
It really depends on where you want to go and what time you want to travel.
The Travelcard with the London Pass allows travel in all Zones 1-6. However, as most attractions are centrally-located, Zones 1-2 would be sufficient for many visitors. If you want to travel further out for something specific, it may be more cost-effective to pay for those fares separately.
The Transport option with the 1, 2 and 3 day passes is also only valid for off-peak travel after 09:30. The 6 day Travelcard may be used at anytime. Those who want an early start should take this into consideration. Although seeing as though most attractions are not open until 9 or 10, this may not be a concern.
Take a look at the Transport for London website to compare the actual cost of travel vs. that with the card. Getting travel with the 1 Day Pass will almost certainly be worthwhile given it's about the same value as a daily Travelcard for Zones 1 & 2 and you won't have to worry about arranging your own Oyster Card. Plus you have the advantage of travelling to other Zones should you wish.
For all other passes, there are probably savings to be had by arranging transportation yourself, depending on your itinerary. We recommend getting a Visitor Oyster Card (£2 deposit) not only because it is much easier to get on and off transportation with an electronic ticket rather than having to get money out every time, but the fare is also reduced when you do so, saving you more cash.
Rather than paying per journey, we also recommend a Travelcard, which basically means unlimited travel within specified zones for a set price. The 1 day and 7 day durations work well for visitors and they can be loaded onto the Visitor Oyster Card (along with additional funds – should you wish – for any trips you want to do in other zones). Unfortunately, they are not available for durations in between (the Travelcards of 2, 3 and 6 day durations with the London Pass are a special deal), however, even getting a series of dailies or a weekly pass can work out to be more economical depending on what you plan to do and what transportation you plan to take.
Tip: If you only plan to use buses, the cost of the Travelcard is less. If you are not sure whether you will use the Tube too, you can get the Travelcard for both and if you end up only using the bus, the balance will remain on the card for you to use for additional trips.
Where can I get a London Pass?
All passes can be ordered online and collected at the London Pass Redemption Desk in Charing Cross after your arrival. Alternatively, you may have them shipped to you for an added fee.
For more info, prices and attractions available on the London Pass, please visit their official website here.
What attractions did we visit on the London Pass?
We used the 3 Day London Pass without Travel. We took things at a steady pace to try to give a sense of what would be doable in that timeframe. Below are the attractions we visited and what we thought about them. As always, these are our personal opinions.
So slip into those comfy walking shoes; we're off to see London!
1. Tower of London
Serving as a royal fortress, palace, prison, execution site, armoury and even a menagerie, the Tower of London's 1,000 years of history has all the drama, speculation and secrecy of a celeb gossip mag. Be bedazzled by the Crown Jewels, learn about the array of Royal Beasts that formed London's first zoo and don't miss the free tour with one of the Yeoman Warder bodyguards. This is easily a half-day visit, longer if you want to take it all in.
Note: There is no need to visit the ticket counter at this attraction with the London Pass. Simply show your pass at the dedicated London Pass entrance.
Usual adult price £20.00, Child £10.00

Child £10.00; Concession £17.00; Family £53.50.
Child £10.00; Concession £17.00; Family £53.50.
2. Tower Bridge Exhibition
Just a hop, skip and a jump away from the Tower of London, stands one of London's most iconic landmarks, Tower Bridge. In desperate need of another bridge across the River Thames in the late 1800s (until then there was only one, London Bridge!), this hydraulic-powered bascule bridge, revolutionised the movement of people and goods in the city.
The Tower Bridge Exhibition is essentially a photo/video exhibition about the history and making of the bridge. There is also the opportunity to visit the former engine rooms responsible for the raising and lowering of the bascules to allow boats through. While the exhibition is held up in the walkways between the two towers, we'd argue that the better views and photo opportunities are from the banks of the River Thames and other vantage points where you can capture the almost fairytale-like bridge itself in all its glory. For us, this one was skipable. It may, however, be of interest to engineering enthusiasts.
Usual price: Adult £9.00 Child £3.90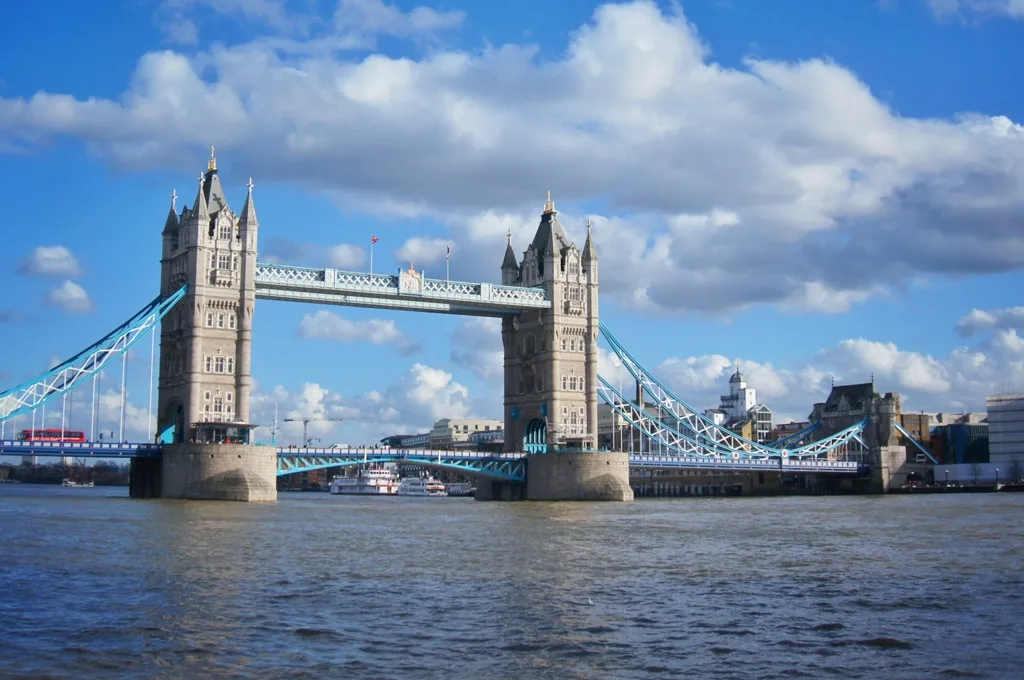 3. The London Bridge Experience and Tombs
If a more frightful look into bridge history is more your thing, head into the vaults of the London Bridge for an interactive look into some of the grim events surrounding the city over the course of 2,000 years. The rival to the London Dungeon, the London Bridge Experience and Tombs vies for the title of the city's scariest attraction.
Your visit is separated into two parts: The London Bridge Experience and then the London Tombs. During the "Experience", you are led by a series of actors into scenes from the past, while the Tombs take you through a horror house of terrors. Continuing on into the Tombs is optional and is not recommended for those with certain health conditions and children under 11. If you are bringing your family, it is our personal opinion that parts of the "Experience" are also not suitable for young children. Should you wish to know more about our experience in order to make your own decision about the appropriateness of the tour for your child, feel free to contact us.
We felt this one to be steeply priced as a standalone visit, but it was a bit of fun for no additional cost with the London Pass.
The entire visit takes about an hour. Check for tour times.
Usual price: Adult £24.00, Child £18.00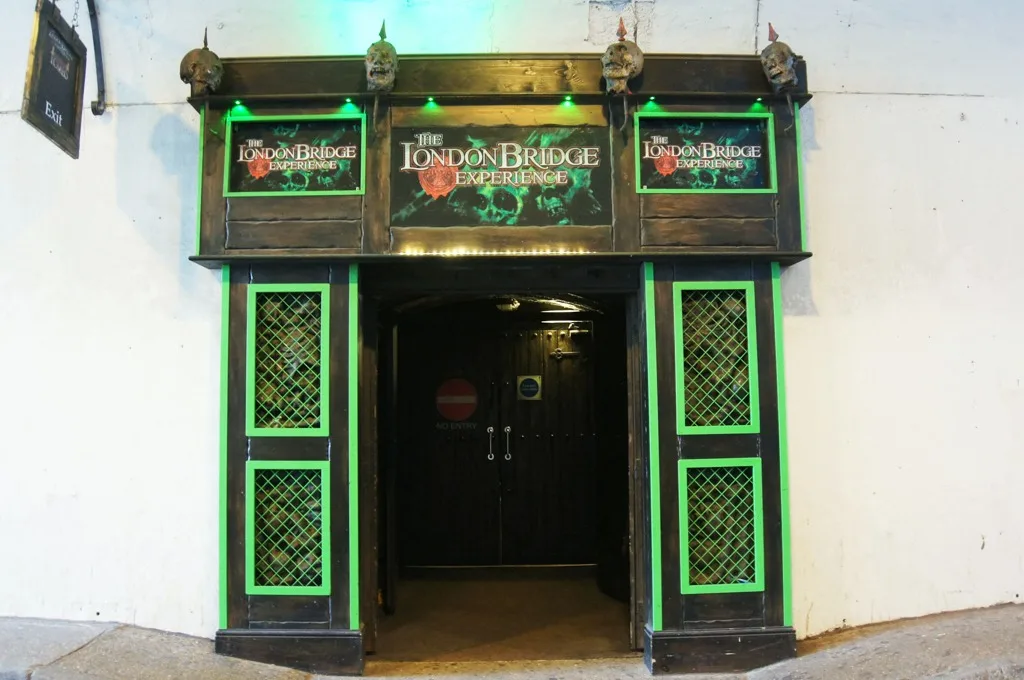 4. The Monument
After a visit to just a few of London's historic attractions, you'll soon realise that the "Great Fire of London" of 1666 was a pretty significant event. Destroying most of the city, it had a direct impact on the London we see today. The Monument was built in its commemoration at a height of 61 metres, the exact distance between it and the baker's house in Pudding Lane where the fire is said to have started. Climb the 311 spiralled steps for a 360 degree panoramic view of the rebuilt city in all its splendour.
As the lookout is small, you won't spend much time here, but worth stopping by for its symbolic significance.
Usual price: Adult £4.00, Child £2.00.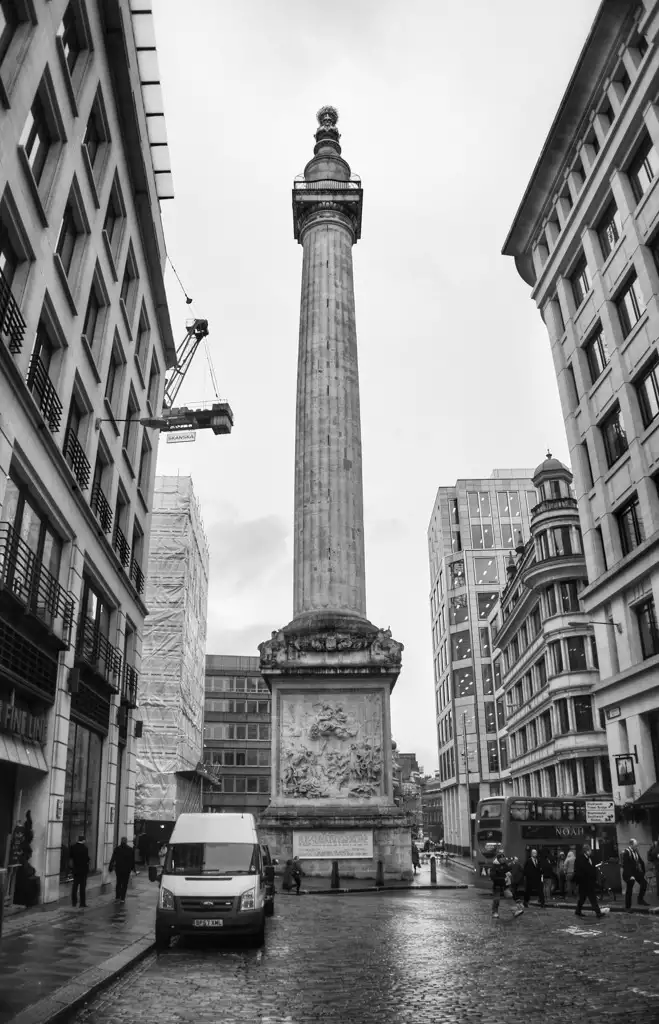 5. St. Paul's Cathedral
A visit to the grand St. Paul's Cathedral is an absolute must. A Cathedral dedicated to St. Paul has been known to stand at the highest point in London for 1,400 years. The current one is at least the fourth to stand on the site, built between 1675-1710 after its predecessor was destroyed in the Great Fire of London. There's a lot to take in at the Cathedral. We recommend timing your visit to take one of the free 90-minute guided tours. Then spend some time wandering the crypt and heading up into the galleries.
The Whispering Gallery is one of my favourite spots. Thirty metres above the Cathedral floor where its unique acoustics means a whisper on one side can be heard clearly 100 feet away, it's a place of quiet reflection. For breathtaking views of the city, head up to the Stone Gallery and finally the Golden Gallery, some 528 steps and 85 metres from the Cathedral floor! Allow a half-day for this one.
Usual price: Adult £16.50, Child £7.50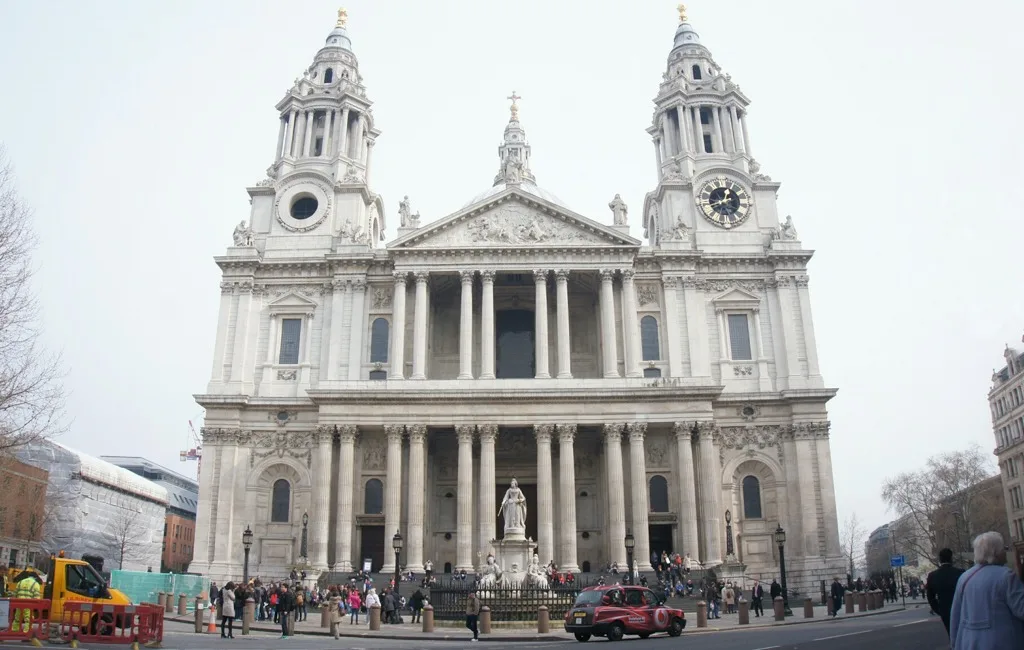 6. Westminster Abbey
Another one of the city's big guns is Westminster Abbey. The city's Coronation church since the crowning of William the Conqueror in 1066, it's been the church of royalty for centuries. It is also the burial/memorial place of some of Britain's most famous historical figures including Charles Dickens, Geoffrey Chaucer and William Shakespeare. Entry includes an audio guide.
Tip: You can visit the Abbey for free during daily Evensong. Services are around 45 minutes long and include performances from the Abbey's renowned choir. All welcome.
Note that you cannot wander around freely during this time and you will not have access to the chapels or Poet's Corner. You will, however, sit in the heart of the Cathedral and walk through the iconic screen before the Quire. Arrive early if you want a spot in the Quire stalls.
To get a quick peek into some of what you can see during regular visiting hours, as you walk in, take note of the burial place of Sir Isaac Newton to your right as you pass the screen and Sir Charles Darwin on the floor beneath you in about the same spot. As you exit, you'll also see the grave of the "Unknown Warrior" adorned with red poppies in the Nave as you reach the Great West Door.
I know I've complained about the cost of this one in the past, but the impressive list of historical figures commemorated here won me over and I found myself awe-struck by the impressive swathe of writers. Talk about spending time in great company! If you're coming all the way to London, you'll probably want to include this one on your itinerary.
Usual price: Adult £18.00, Child £8.00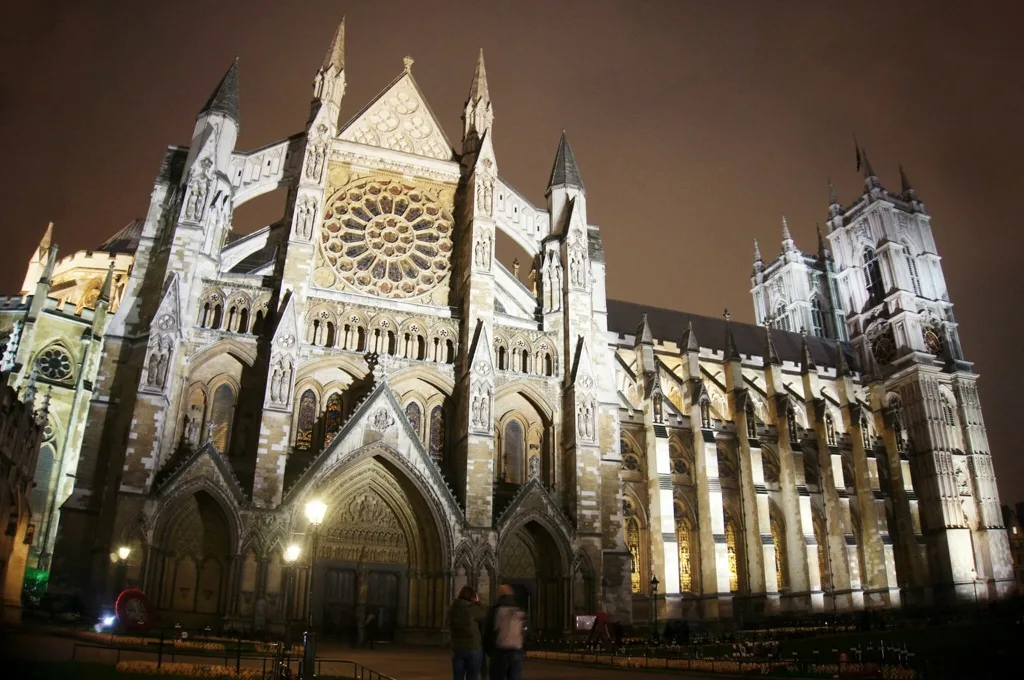 7. Royal Mews
You can continue the royal theme over at the Royal Mews by Buckingham Palace. The Royal Mews is a working stable and is responsible for all road travel arrangements for The Queen. During your audio-guided visit, you can view the royal collection of coaches and carriages, including the 1902 State Landau used during Her Majesty's Diamond Jubilee celebrations and the impressive Gold State Coach, used at every coronation since 1821.
You probably won't spend so long here but we thought it an interesting stop to learn about some of the extraordinary logistics involved in literally carting around royalty.
Usual price: Adult £8.75, Child £5.40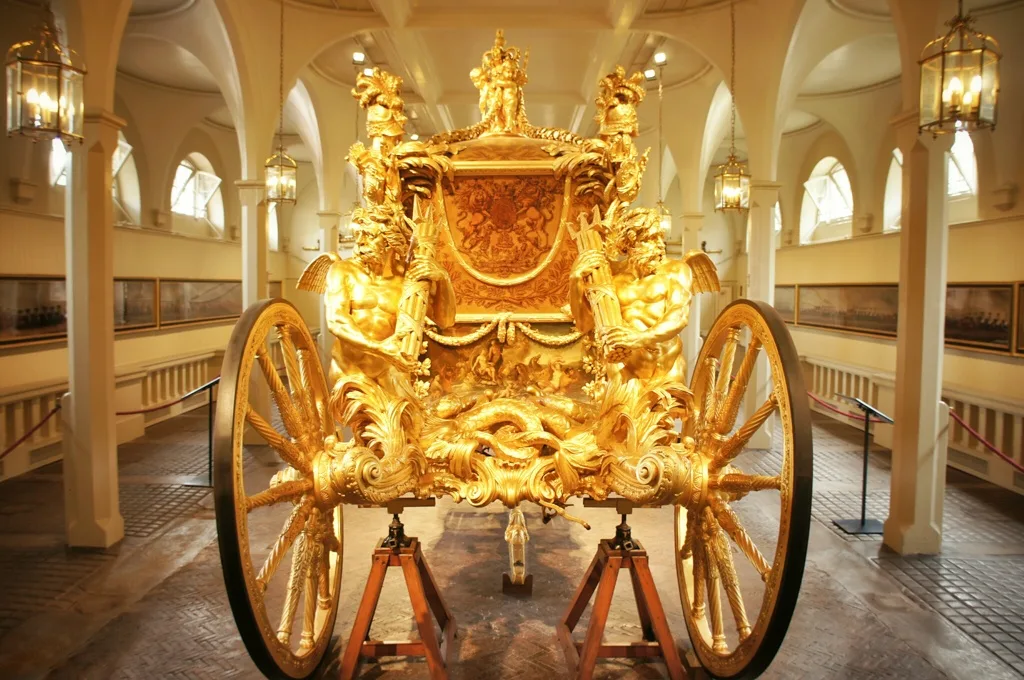 8. Wellington Arch
Unless you're in the Hyde Park Corner area, we wouldn't recommend going out of your way for this one. Going up the arch doesn't afford particularly good views and the small temporary exhibition at the time of visit on the history of the automobile wasn't anything to write home about. The best shots are of the arch itself which you can get without entry from the base.
Usual price: Adult £4.20, Child £2.50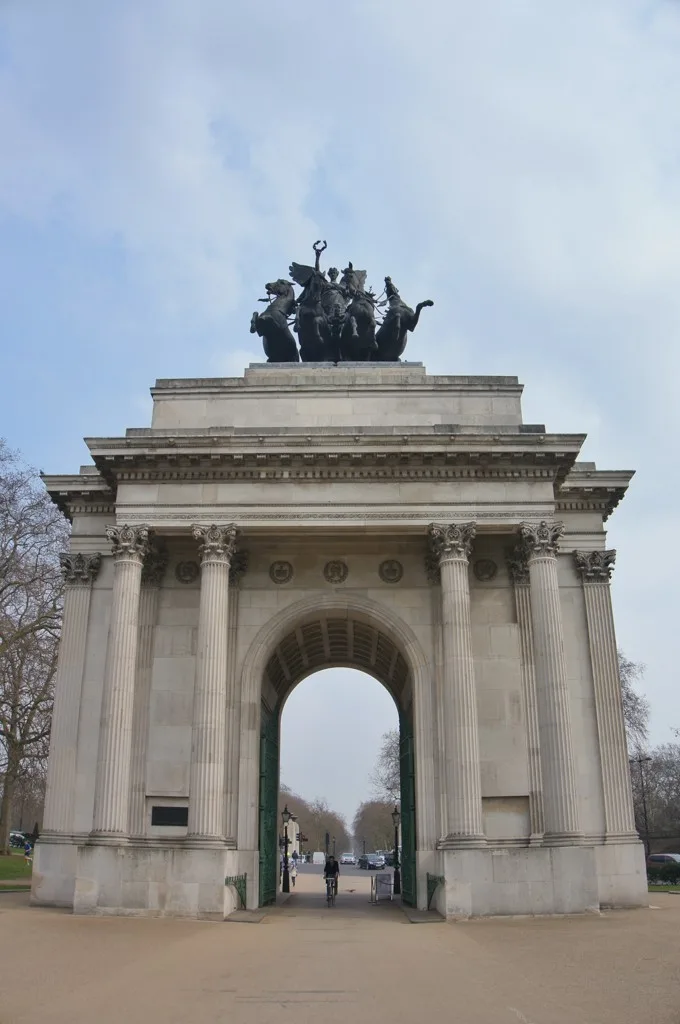 9. Churchill War Rooms
After learning so much about Germany during WWII, I can't say I knew a whole lot about how the Brits managed the war from London. Your visit to the Churchill War Rooms takes you into the underground bunker that sheltered Winston Churchill and his staff during the Blitz, including the Cabinet War Rooms where Churchill's Cabinet would meet to make war-time decisions and the Map Room where everything remains exactly as it was when the doors were locked on this secret hideout in 1945.
There is also a very comprehensive Churchill Museum that goes into great detail about the man at the helm, what it was like to work for him and his ongoing legacy. While the free audio guide touches on the main points, with so much information, you may want to be selective about all that you read or you might just bunker down there yourself! Educational and interesting.
Usual price: Adult £15.90, Child Free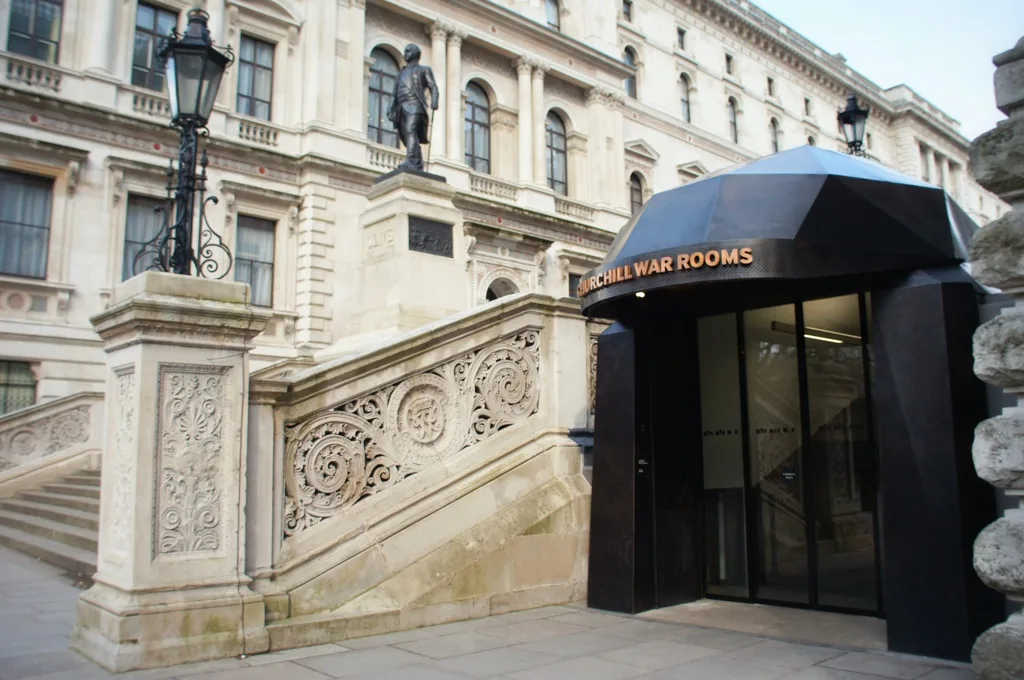 10. Florence Nightingale Museum
When we first walked into the grounds of St. Thomas' Hospital, I thought 'The museum can't possibly be in a hospital. We must be going the wrong way.' Two seconds later, I laughed at myself. Of course the Florence Nightingale Museum was in a hospital. What better place to honour this pioneer of modern nursing and one, that I later learnt, she had a connection to.
The design and layout of this interactive museum is seriously impressive. Information is clear, interesting and detailed enough without being overwhelming. You'll leave with a really good sense of who Nightingale was, what she achieved and her contribution to modern-day medicine.
Worth the hour or so it takes to wander the exhibit.
Usual price: Adult £7.80, Child £4.80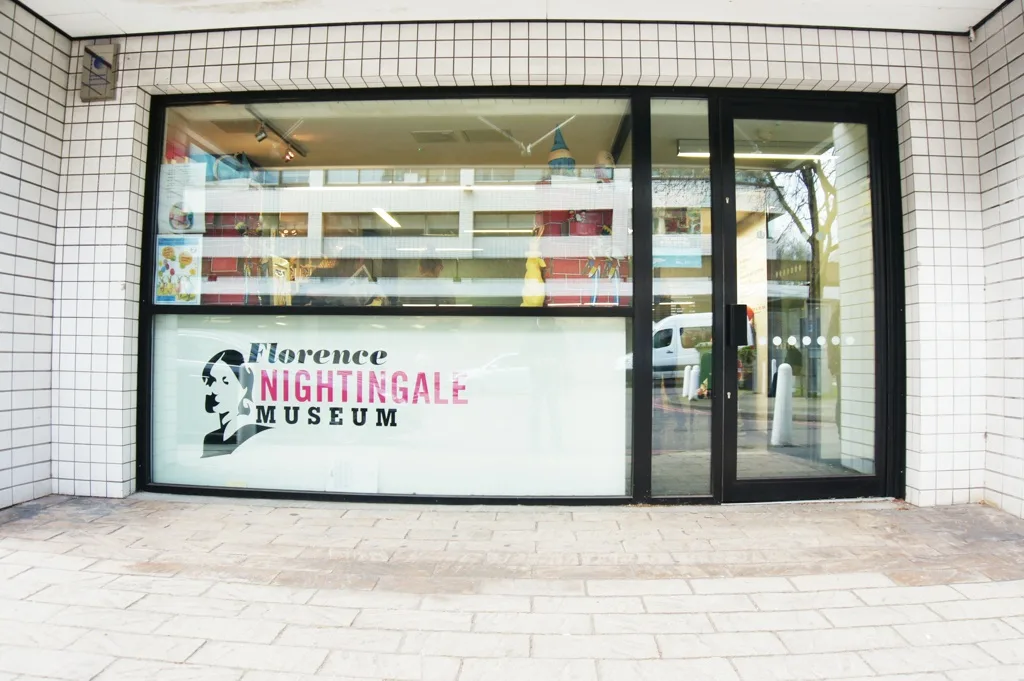 11. The Guards Museum
The Guards Museum explores the history of the Guards regiments of the British Army including uniforms, medals and weaponry. We have to say this wasn't a favourite of ours. While there is a short introductory video that does mention a few items of note in the collection, it is up to you to remember and look for them as they aren't highlighted or located prominently in the museum itself.
With so many items in the cabinets and very little information apart from labels, we believe the experience of this museum would be vastly improved with an audio guide to explain more about the collection, and the stories and significance surrounding key items. A military history buff haven though, for sure.
Usual price: Adult £5.00, Child Free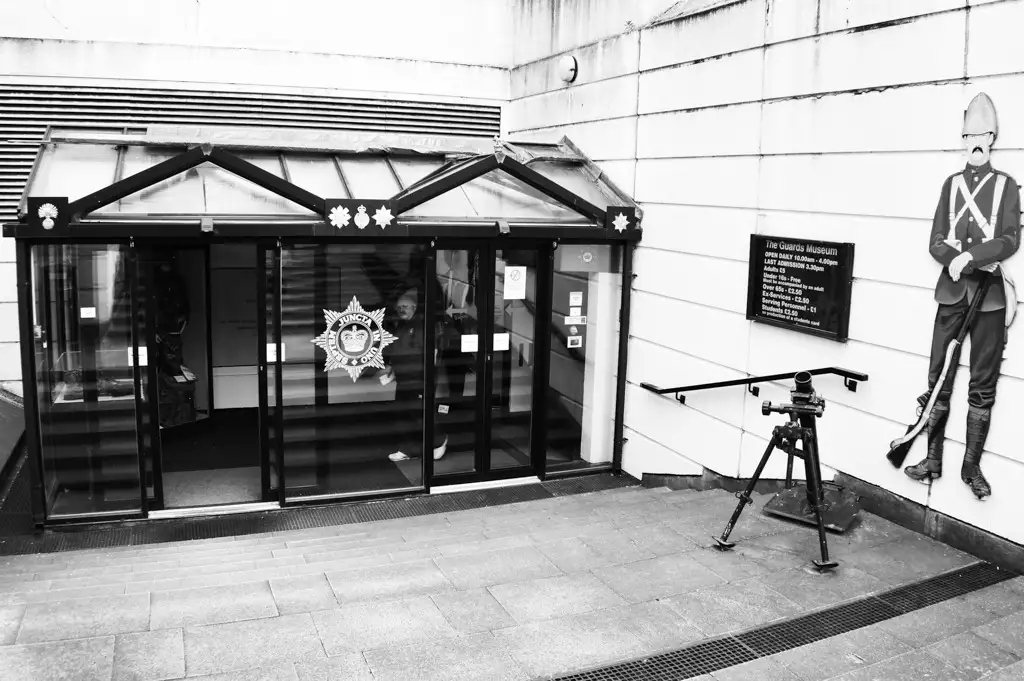 12. The Household Cavalry Museum
In our opinion, the exhibit at The Household Cavalry Museum provided a far more accessible and interesting take on military history. With roots dating back to the mid 17th Century, The Household Cavalry consists of the two most senior regiments in the British Army, The Life Guards and The Blues and Royals. The museum gives wonderful insight into the daily lives of those who serve and their involvement in duties both home and abroad.

The Guards out front are always popular for the "I'm in London!" Facebook profile photo opp. You can see them without entering the museum. Everyday at 11am (10am on Sundays), the "Changing of the Guard" takes place at Horse Guards Parade. If you can time your visit for the end of the day, you can view the "Inspection" in Front Yard Whitehall. While it only goes for 5 minutes and not that much happens, you need to know the story behind it to understand its significance. I love this one!
The story goes that one afternoon in 1894, Queen Victoria found the entire Guard on the bottle and having a flutter. To ensure it never happened again, she ordered a daily "Inspection" at the same time of 4pm for the next 100 years. Known as the 'Punishment Parade', it has become a tradition that continues to this day. The Guards line up in all their finery, primped and shined for evaluation. You'd better hope you're not the one deemed worst dressed; you'll be left with the least desirable stable tasks!
Usual price: Adult £7.00, Child £5.00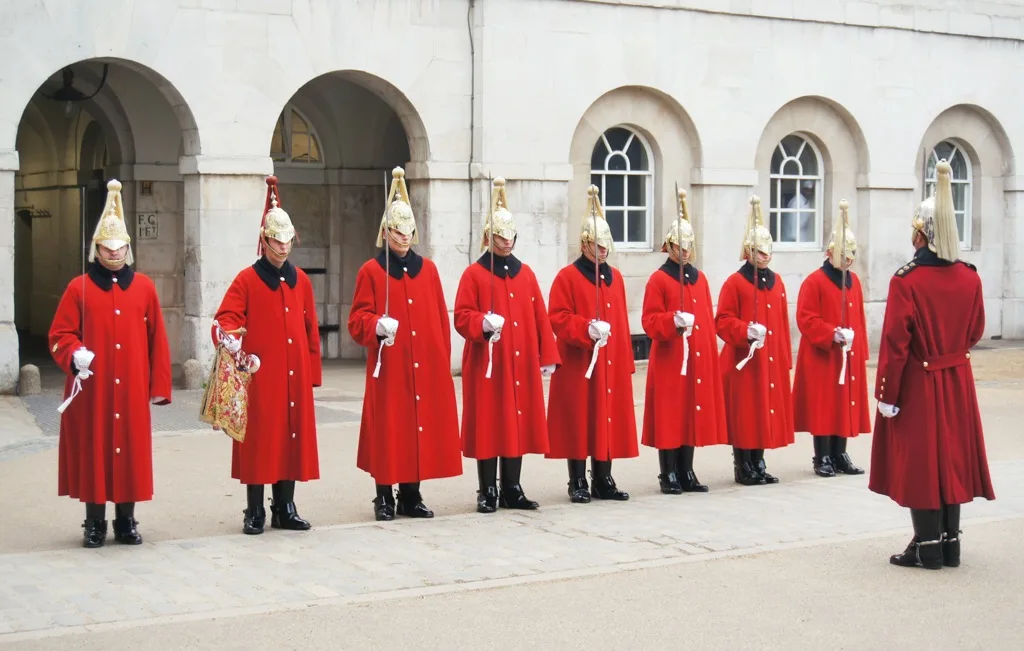 13. City Cruises Thames River Cruise
Another way to experience the city is by boat along the River Thames. The London Pass offers a River Red Rover ticket that allows you to hop on and hop off any of the City Cruises' boats for a 24-hour period. If you have a day to spare after your London Pass expires, you can do as we did and pick up your ticket late in the day on the final day of your pass' validity so you can do your boat cruising the day after your pass has expired. This will allow you to maximise the value out of the pass and spend more time on the attractions. During the cruise, you'll have a guided commentary to point out landmarks along the way.
Usual price: Adult £17.00, Child £8.50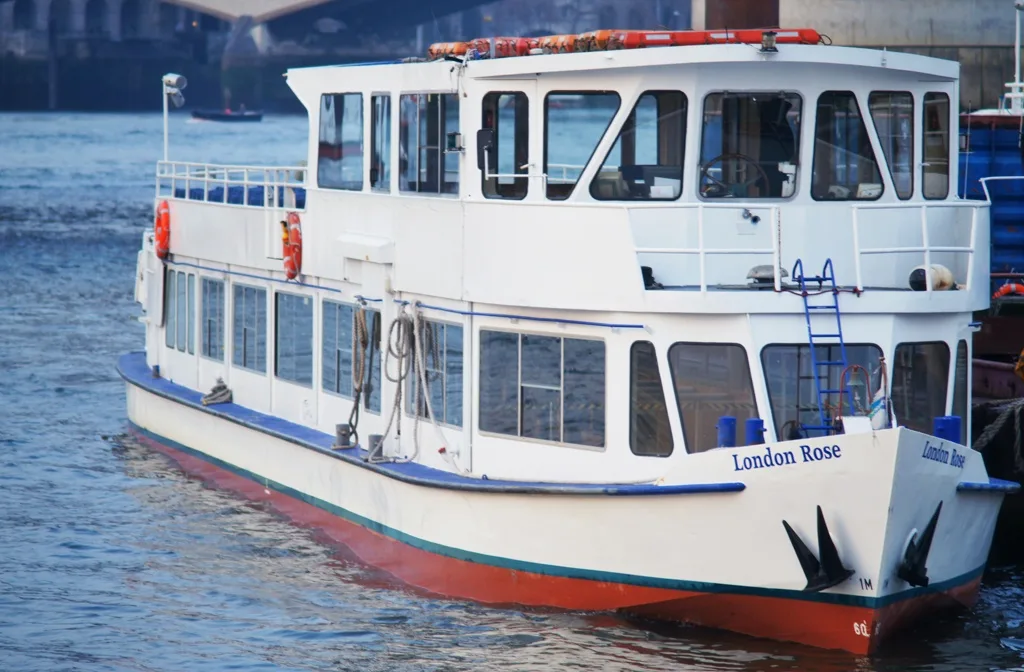 So how did we come out financially?
If we had paid for all these attractions separately, it would have cost £157.15 each. With the London Pass, it cost £81.00. That's a saving of more than £70.00 per person!
For savings this significant, we felt the London Pass was a worthwhile investment. Not to mention, you didn't have to think twice about checking out attractions you weren't so sure about, and essentially some of the higher cost ones that make your heart sink a little when you open your wallet, came out free. The "purse value" from our 3 days of sightseeing was already higher than the cost of the 6 day pass!
Have you visited London? Did you use the London Pass? What attractions did you visit? Tell us about it and your thoughts in the comments sections below.
Prices correct as of time of writing. Note some attractions have concession and family rates. Please check the details on the relevant attractions' websites for further information.
We wish to thank VisitBritain for providing us with London Passes. All opinions expressed are our own.