Along with having the tallest peak in South-East Asia, Borneo is blessed with one of the most biodiverse environments on the planet. Upon reaching the Malaysian part of the island, getting out and experiencing some of this wildlife was therefore top of our list. And there are certainly plenty of opportunities to witness some of Borneo's coolest creatures both in the wild and at dedicated nature reserves.
After climbing Mt. Kinabalu, we decided to head east to the coastal town of Sandakan, around five hours by bus from Kinabalu National Park. One of the most popular things to do in the area is to take a boat cruise along the Kinabatangan River, Malaysia's second largest river and one of the world's largest ecosystems.
Stretching 560 kms, the river provides more than enough space for exploration without coming into much contact with other boats, and most importantly, not overwhelming the creatures that live within it. Although they call it a cruise, you won't be finding any large vessels here, but rather small motor boats that seat around 12 people.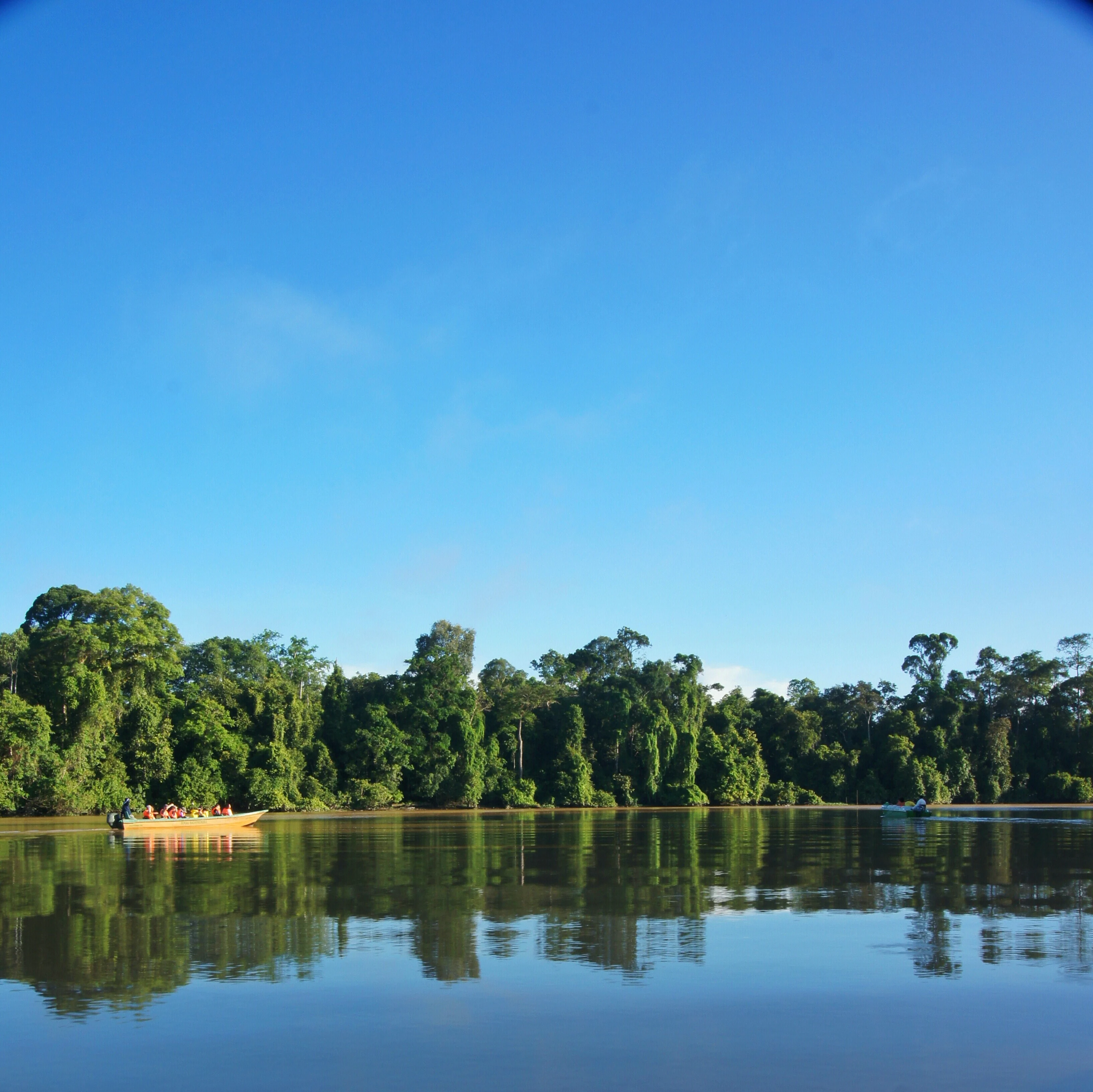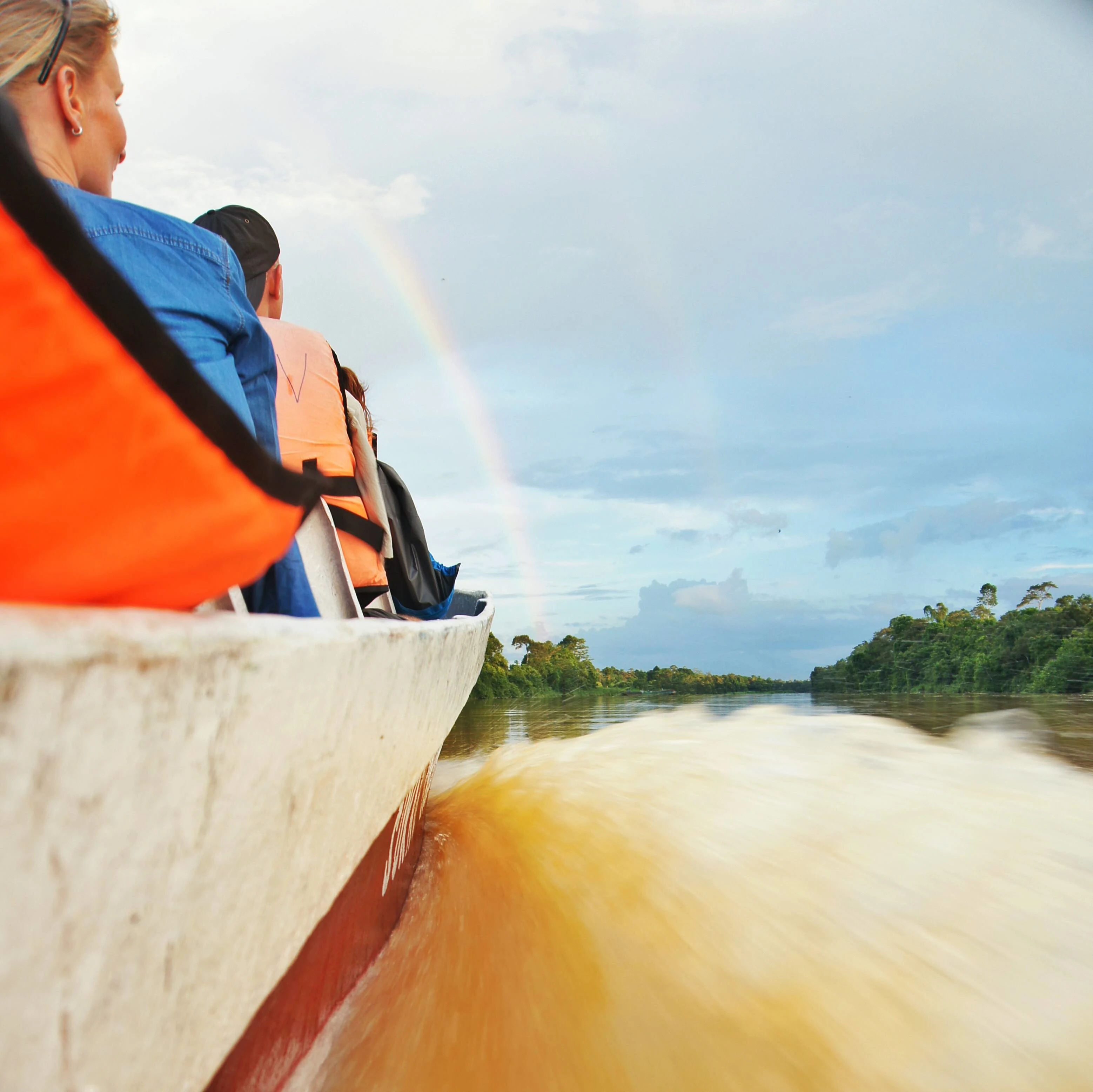 Day trips as well as multi-day trips that include basic accommodation by the river are available. We chose the two-day one-night package as it gave us a few opportunities to get out on the river and fit our time availability and budget. The one-day trip only includes one boat ride and if you're keen to catch a glimpse of the best of Borneo, that's a lot of pressure for a short experience on the river.
We were extremely lucky though that on the first boat ride we saw everything we had hoped to see and more.
We saw Borneo's proboscis monkey – pretty much guaranteed given their prevalence along the river – but nonetheless cool to see these cheeky things messing about in the wild.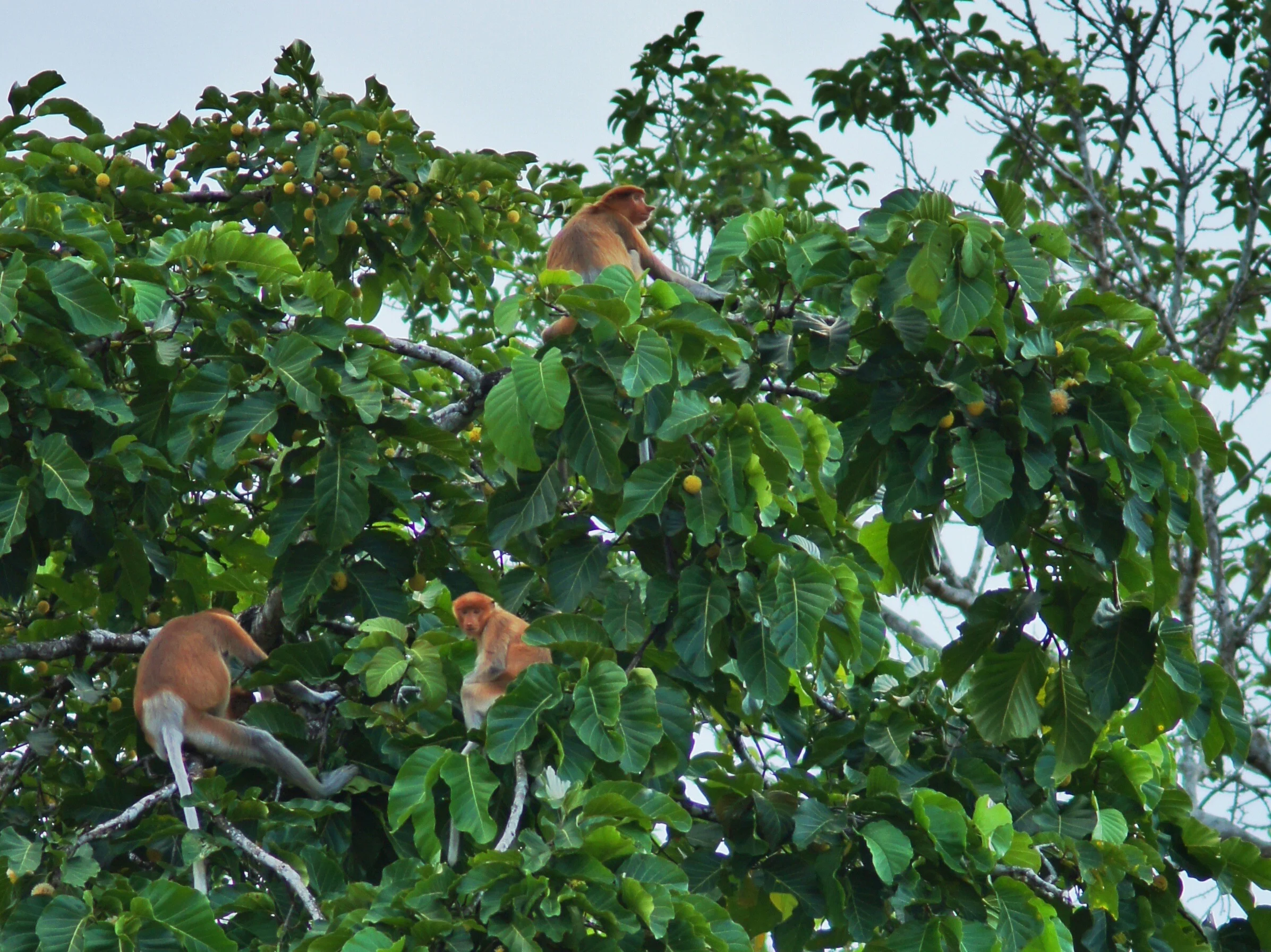 Followed by long-tailed macaques.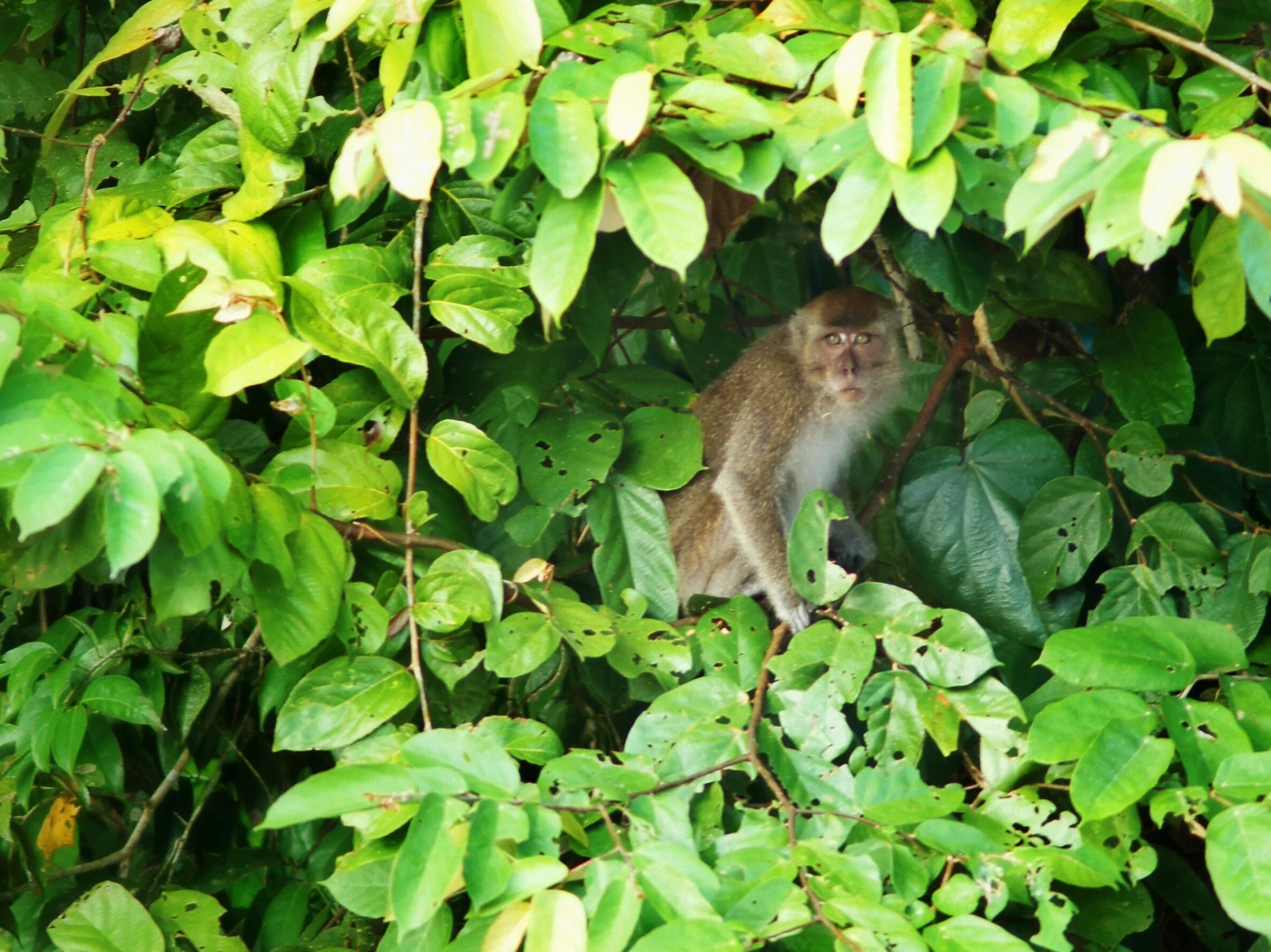 Then we were blessed to see a wild orangutan – a not so common sight and a ridiculous spot by the guide who made this sighting from a tiny hand up in the tree tops. We were constantly amazed at how the guides spotted the smallest movements or signs of life from afar.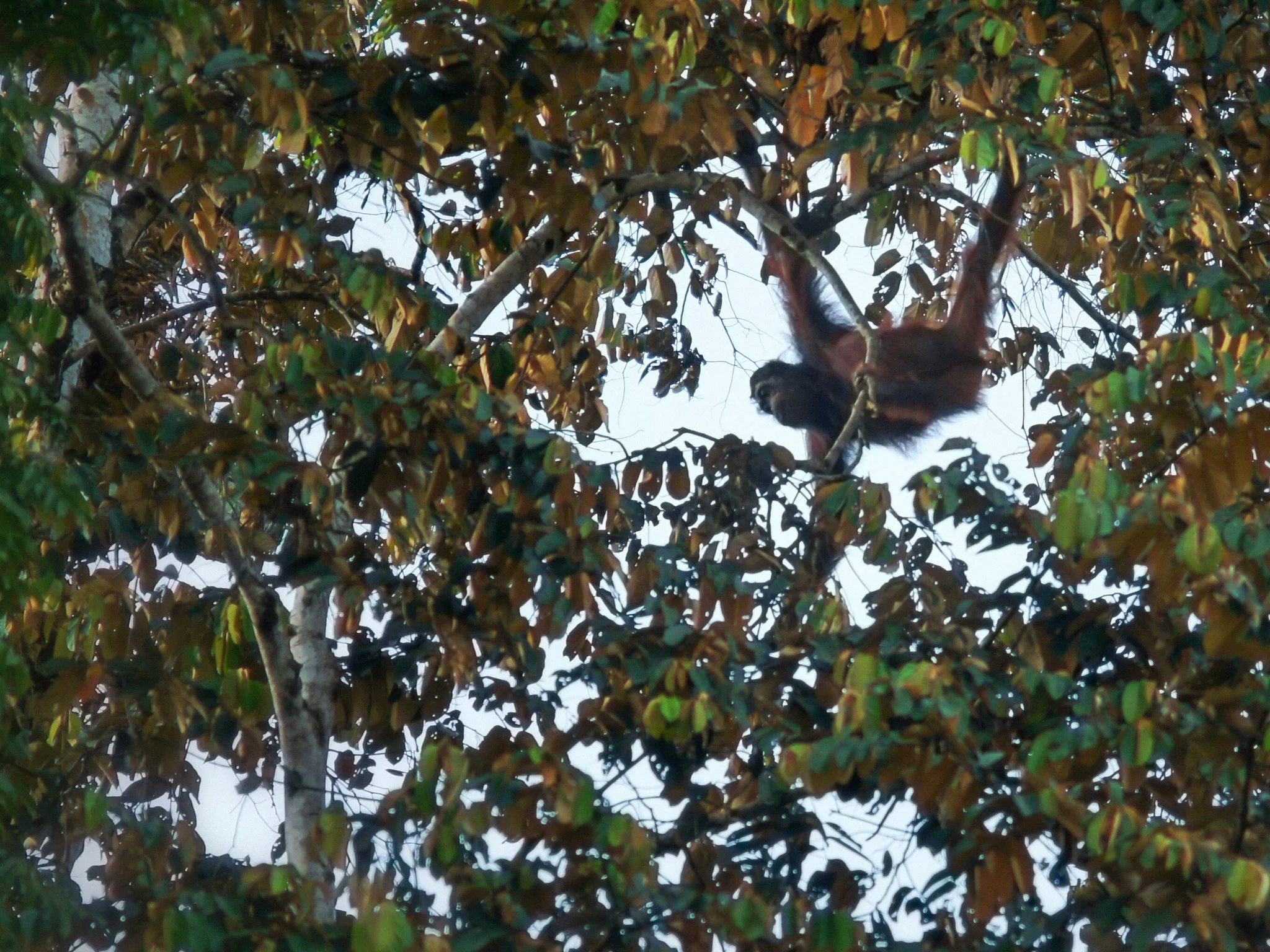 But the highlight of the day, and the entire trip, would have to be the two herds of Bornean pygmy elephants. We were in awe of the group of between 6-10 that we first came across, but were ecstatic to witness a group of around 30 with a baby in tow, tooting away with its tiny trunk. Well, at least what we thought was a baby. The miniature stature of these creatures hides their true age. The guide estimated this cutie to be around 20-25 years old!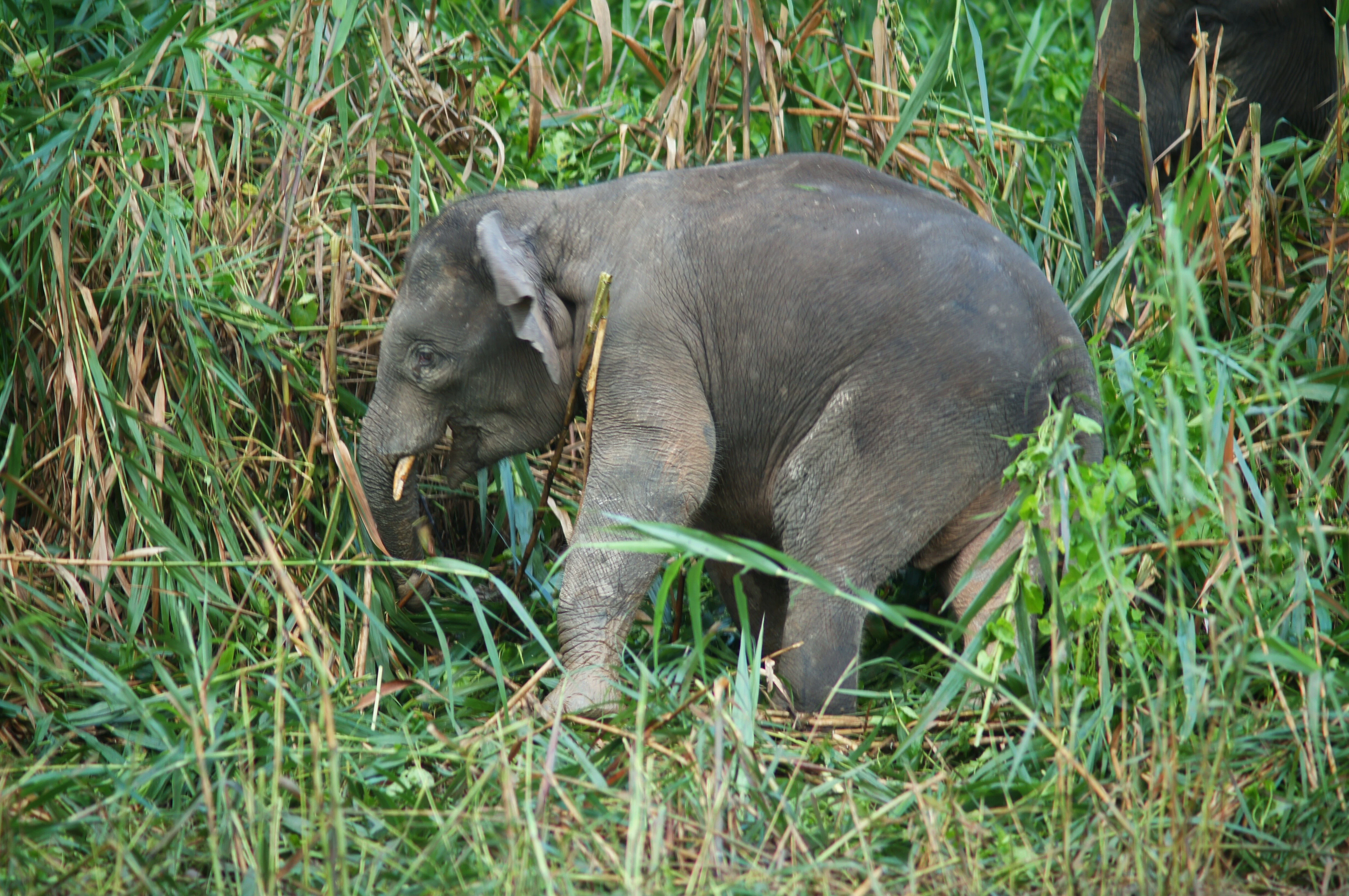 The night cruise didn't yield as many results but already thrilled with what we had seen during the day, we weren't disappointed. We did see a number of owls and colorful kingfishers, a python (we still have no idea how the guide could see it in the dark from the other side of the river nestled in rocks of very similar color), and a baby crocodile.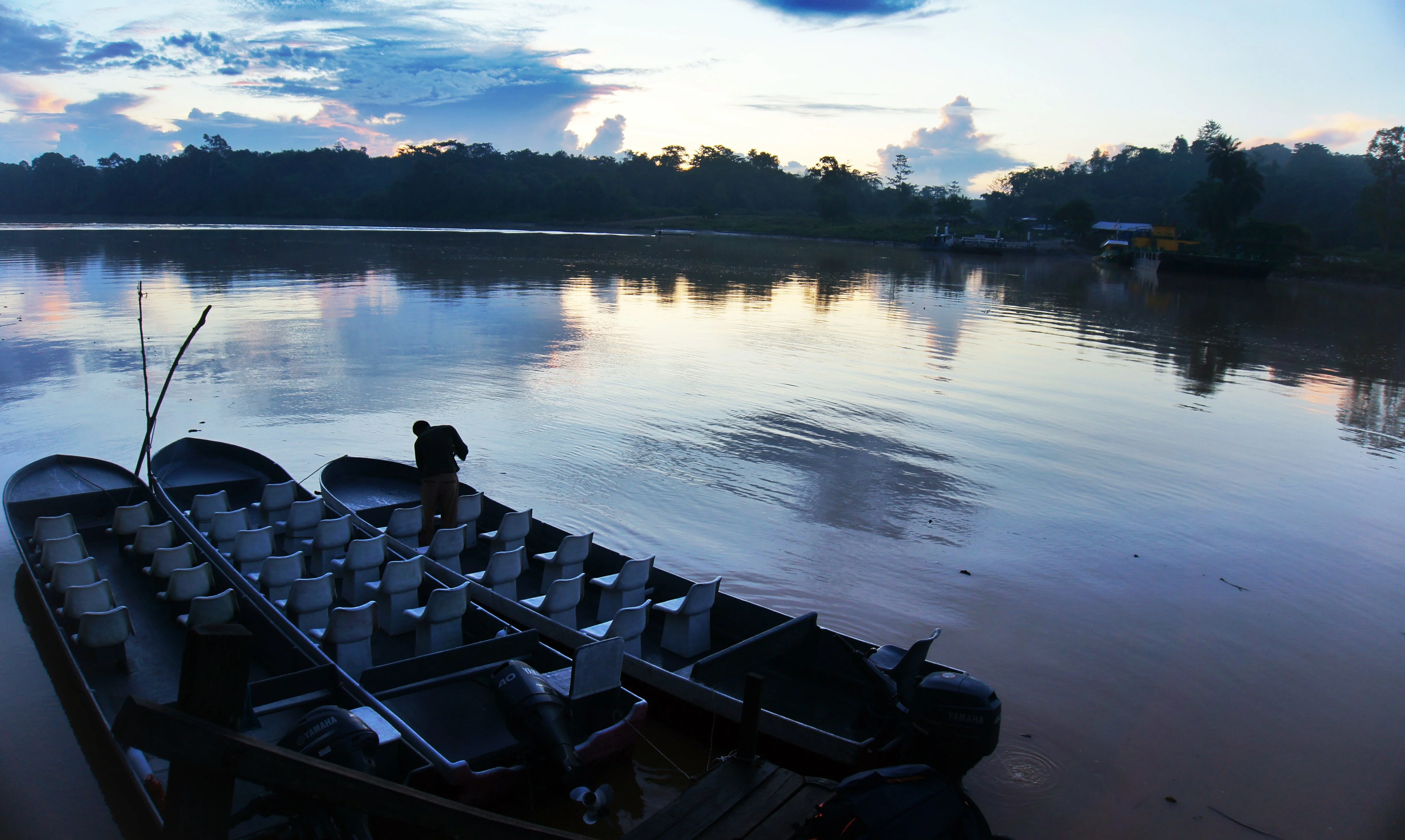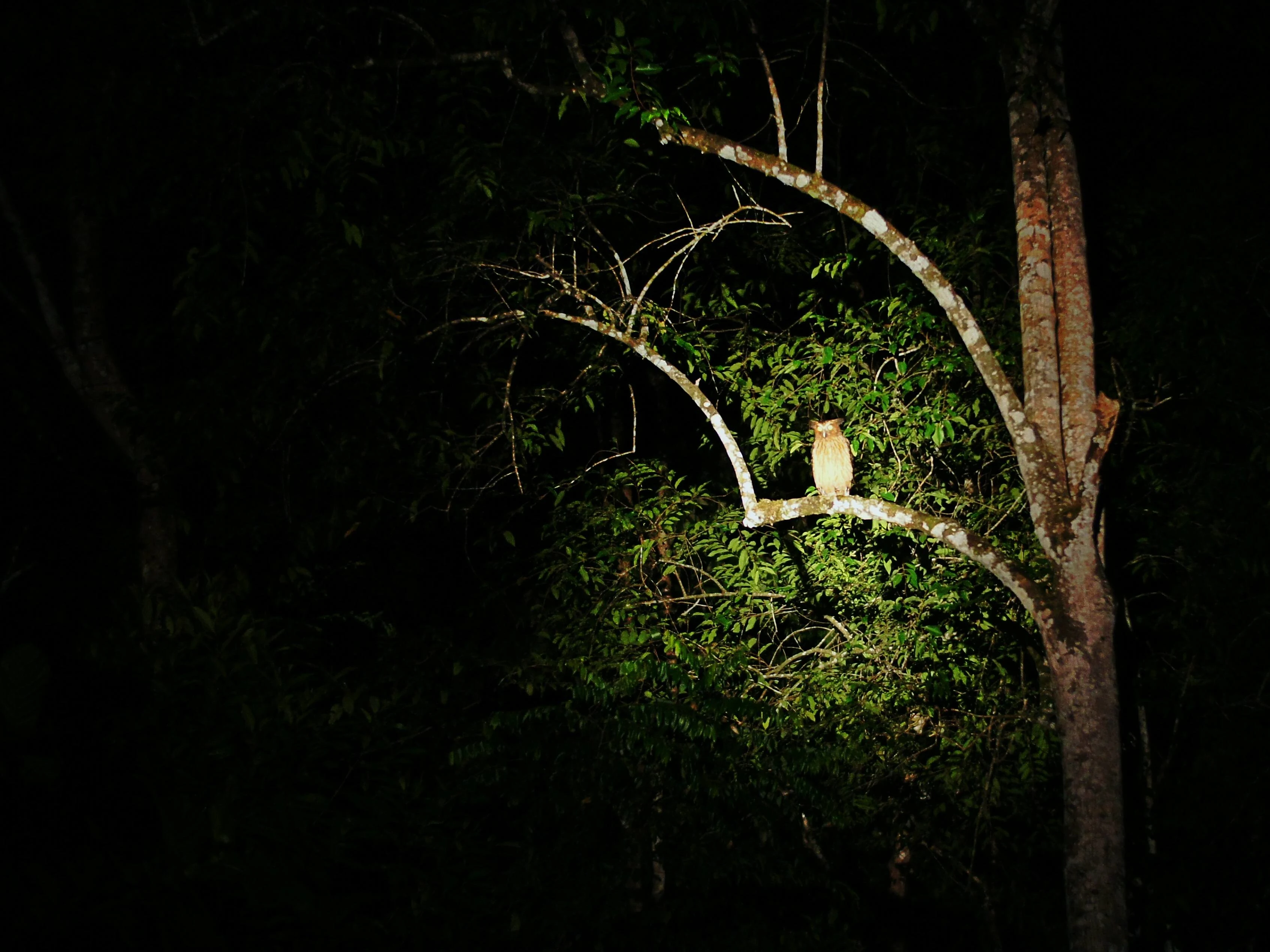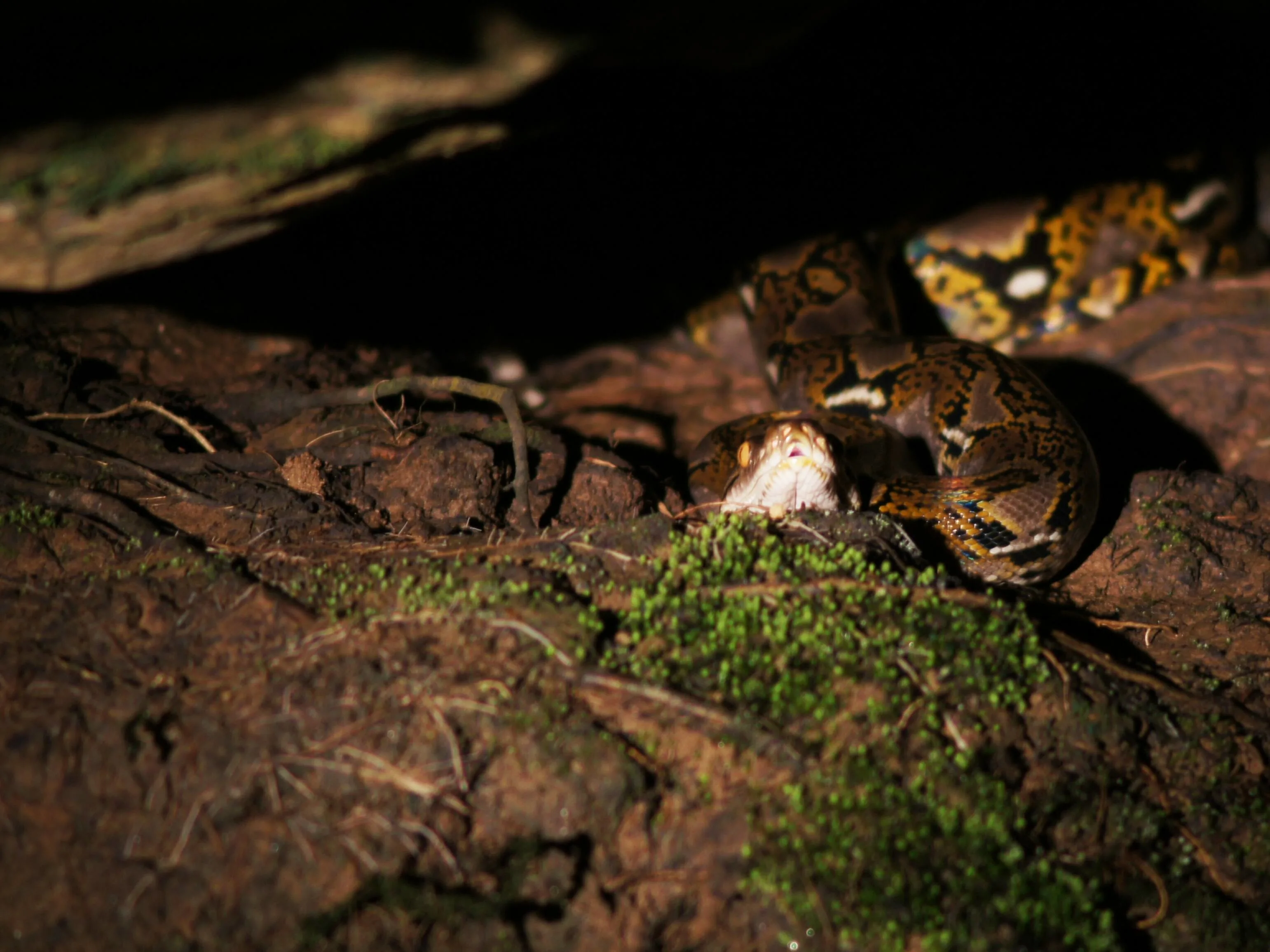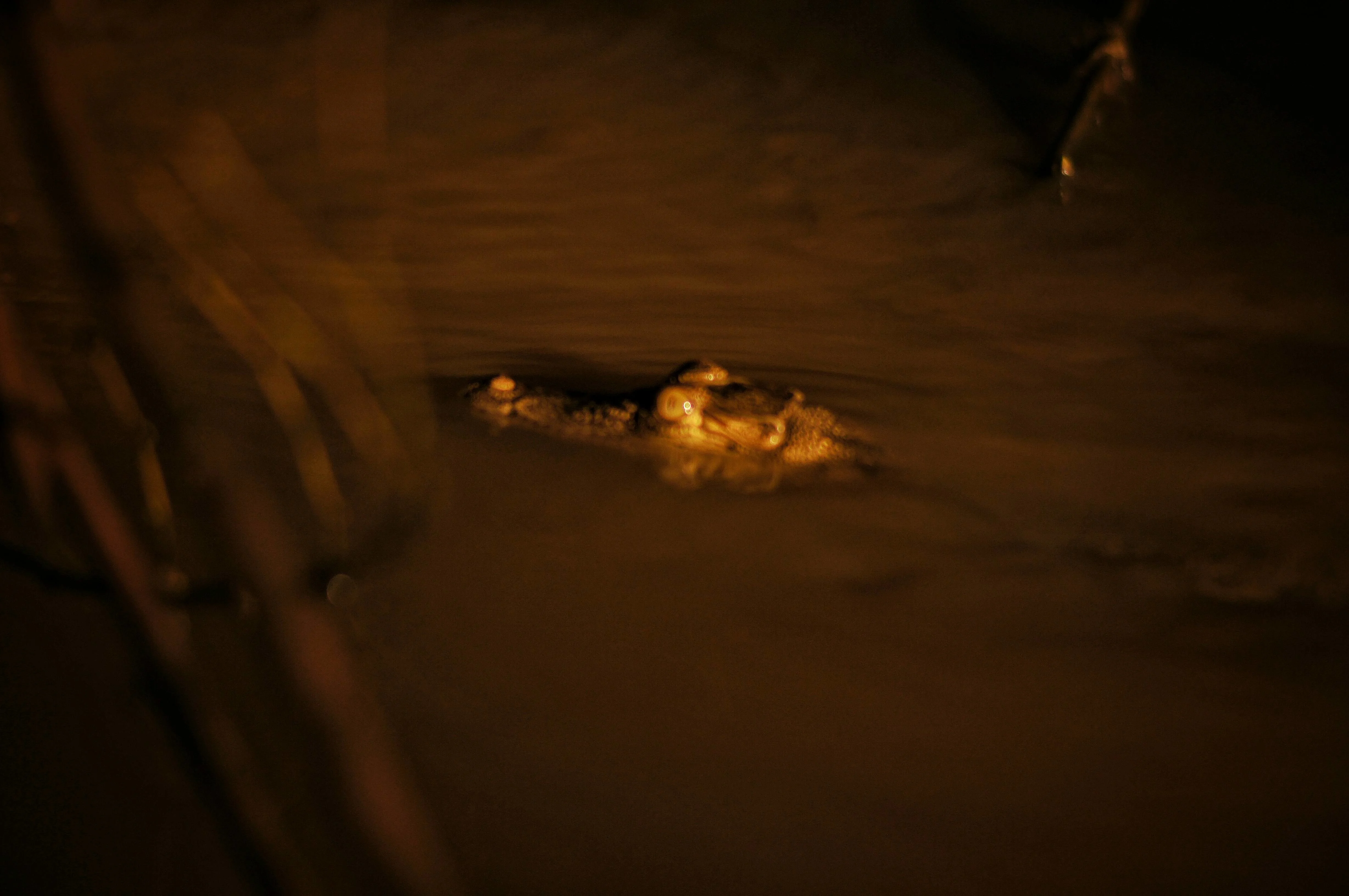 That night we stayed in a dorm by the river. It was simple but perfectly adequate. After a long day, we fell asleep quickly and woke early for a morning cruise. We again came across lots of birds and many active proboscis monkeys. We also ventured down a small tributary and fed the tiny fish in the river. There were so many that you could catch them with your bare hands!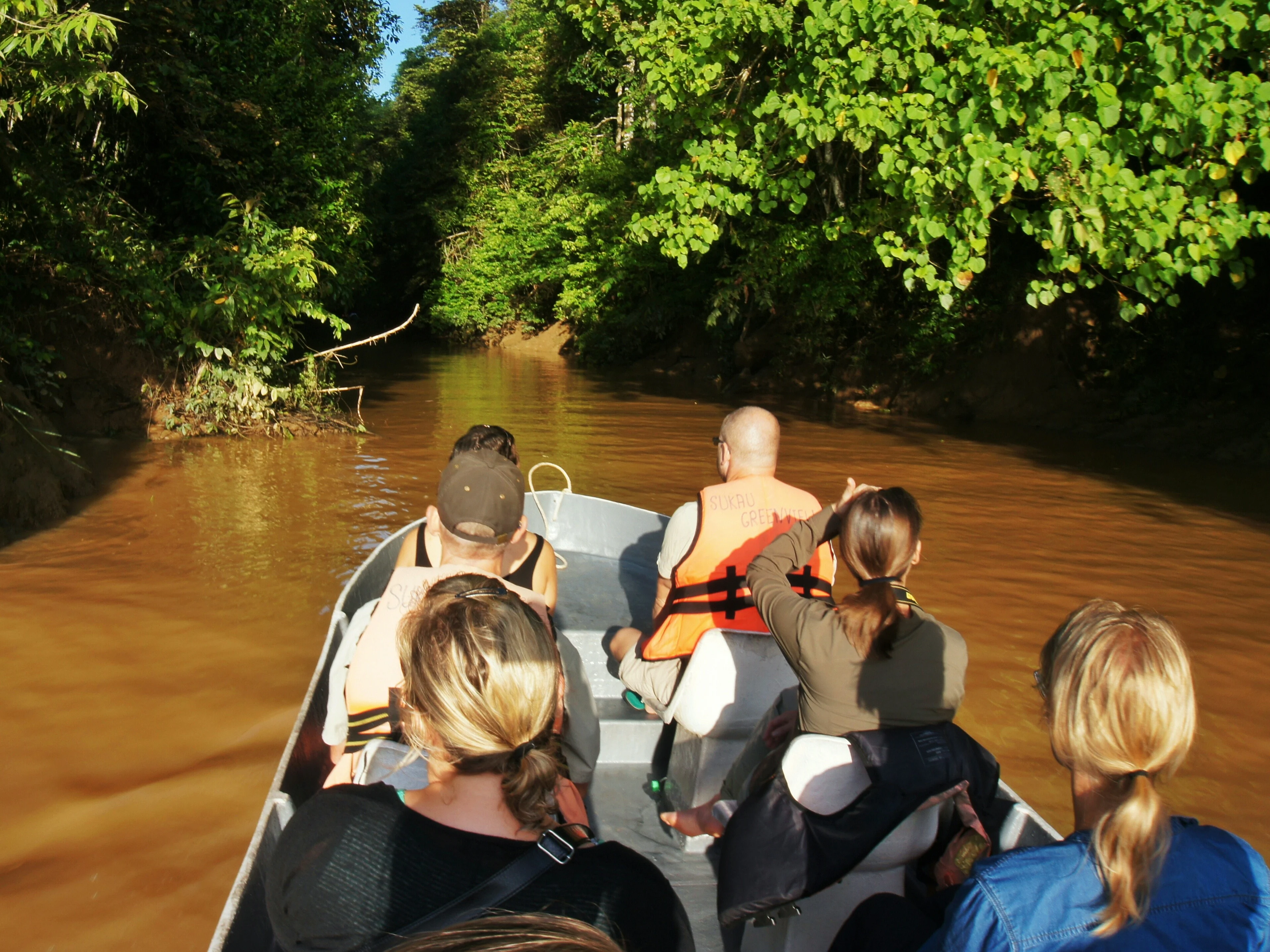 After breakfast, the tour was over and we decided to head to the Sandakan War Memorial and the Sepilok Orangutan Rehabilitation Centre with a couple of new friends from the river tour. If you miss out on seeing orangutans at Kinabatangan, then this is your chance to witness some in a protected semi-wild environment.
The Sepilok Orangutan Rehabilitation Centre takes in orangutans who have been orphaned primarily as a result of illegal logging, deforestation and the black market pet trade. It is situated on 43 sq kms of rainforest on the edge of Kabili Sepilok Forest Reserve. Once a rescued orangutan's health is checked and they have acquired the necessary skills for survival, they are released into the reserve to fend for themselves. This process can take up to 7 years!
There are two feeding sessions a day when the orangutans can come for a free feed. However, as they are roaming freely the presence of many (if any) forest friends is not guaranteed, especially when fruits are in season. Feeding is deliberately kept minimal and monotonous to encourage them to forage for themselves. There are two feeding times a day: 10am and 3pm. If you're tossing up which one to go to, a number of travelers have reported that there are usually more orangutans at the afternoon session. However, the entry ticket allows you to attend both viewings on the same day. There is a 4pm bus after the second feeding that can take you back to the city center for RM5.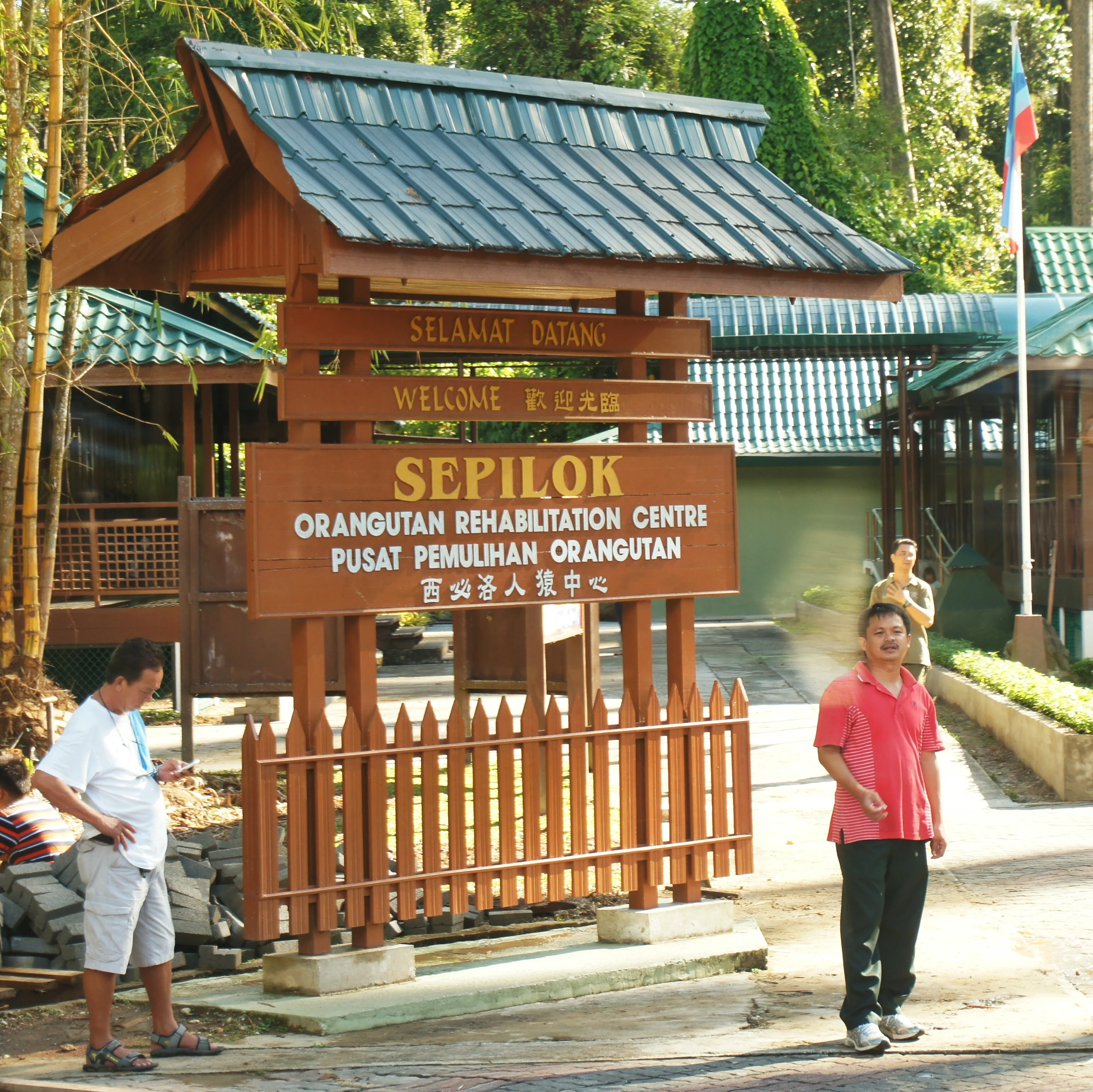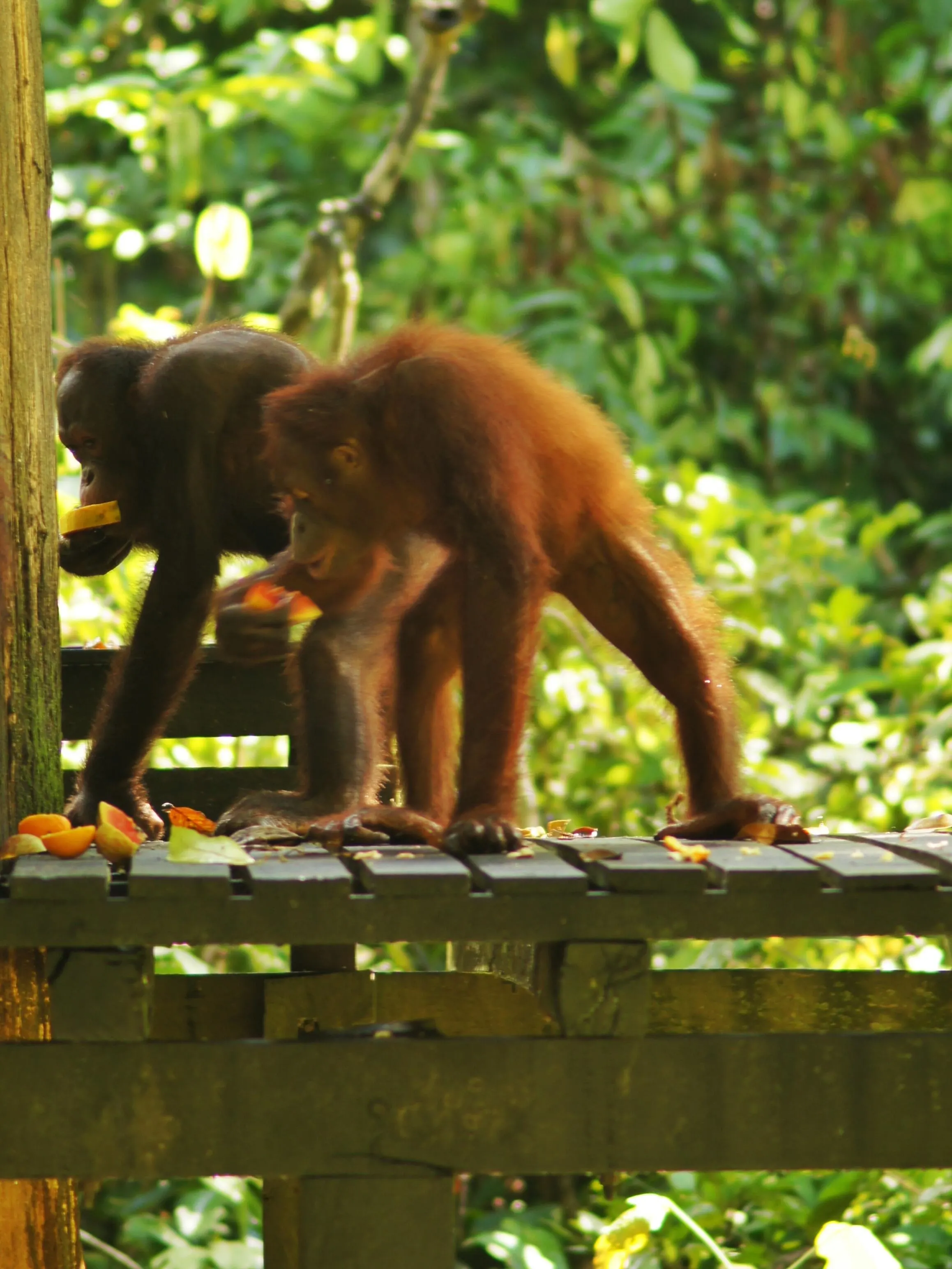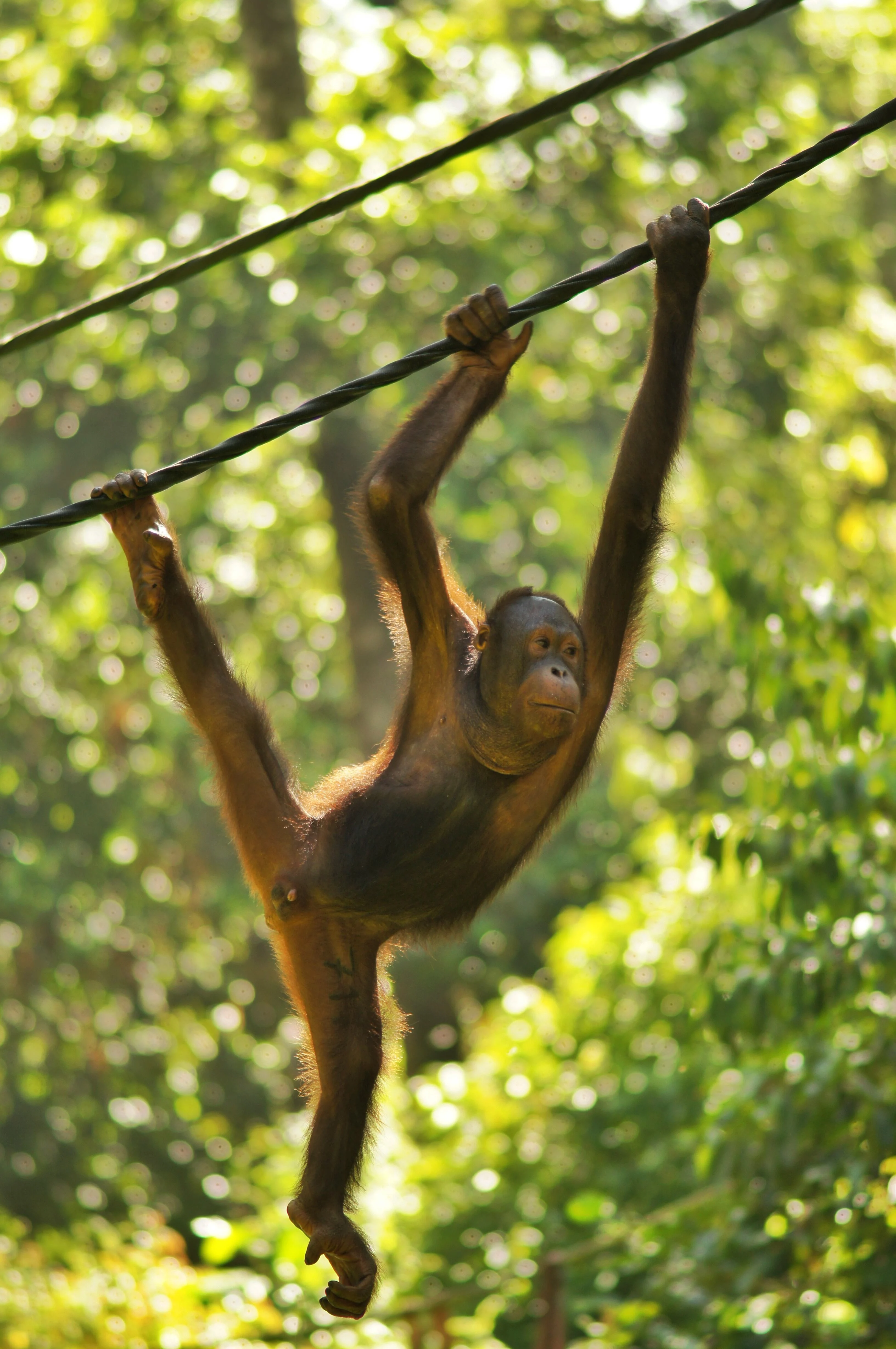 The Sepilok Orangutan Rehabilitation Centre is open from 9am-4pm daily. Entry costs RM30 and RM10 to take in a camera. You will be required to put all other belongings into a locker during feeding times (10am and 3pm). Remember to arrive at least 15 minutes ahead of time to make your way along the forest walkway to the viewing area.
The Kinabatangan River is around two and a half hours drive from Sandakan. We booked our two-day one-night Kinabatangan River cruise through Sea View Sandakan Budget and Backpackers Hostel who made reservations on our behalf with a company called Sukau Greenview for RM289 per person. While this price was definitely on the lower end from our research, apparently there are cheaper packages available so if you have the time to shop around and compare, you can probably save a little ringgit here. That said, the Sea View made it very easy for us to book and helped us arrange it after 8pm at night for departure the next day over tea and banana fritters – that was after randomly inviting us in off the street to share dinner with them because it was someone's birthday, and we weren't even staying there!
Please note that our link to this hotel is an affiliate link. Using it does not cost you anything extra – it just lets Hostelworld know that we referred you, who in turn give us a small commission that helps us keep the information on this website free for everyone. We appreciate your support.
~
Have you ever taken a Kinabatangan River cruise or been to Malaysian Borneo? What was your experience like? Feel free to share by leaving a comment below.