It's heating up in Tokyo! With summer well and truly on its way, I thought it was time to introduce you to some of the great summer festivals of Japan's Tohoku region.
Two summer's ago, we went on an 8-day matsuri (festival) camping adventure, driving from Tokyo all the way to Aomori in far-northern Honshu (the largest island that makes up the Japan archipelago and encompasses the major cities of Tokyo, Osaka and Kyoto) and back again. Listed as one of our Top 10 Travel Experiences, I'm keen to share with you the festivals we visited along the way.
If you're planning to be in Japan during the summer months and want to get in on the matsuri action, here is the first installment to get you started.
Driving gave us a lot of flexibility and who doesn't like a road trip? But Japan's extensive public transportation system is also an excellent option for those preferring to let someone else do the driving.
We began our journey by heading north-west from Tokyo to Niigata. While there was no festival going on in Niigata at the time, it broke up the journey and allowed us to take advantage of the coastal drive the following day from Niigata to the first stop on our festival circuit: Akita!
The Akita Kanto Matsuri (竿灯まつりPole Lantern Festival) is an annual four-day event that sees the streets of Chuo Dori (or Kanto Odori as it is referred to during the festival) turn into a dazzling display of light and sheer skill as men balance lanterns attached to giant bamboo poles on their palms, heads, shoulders and hips.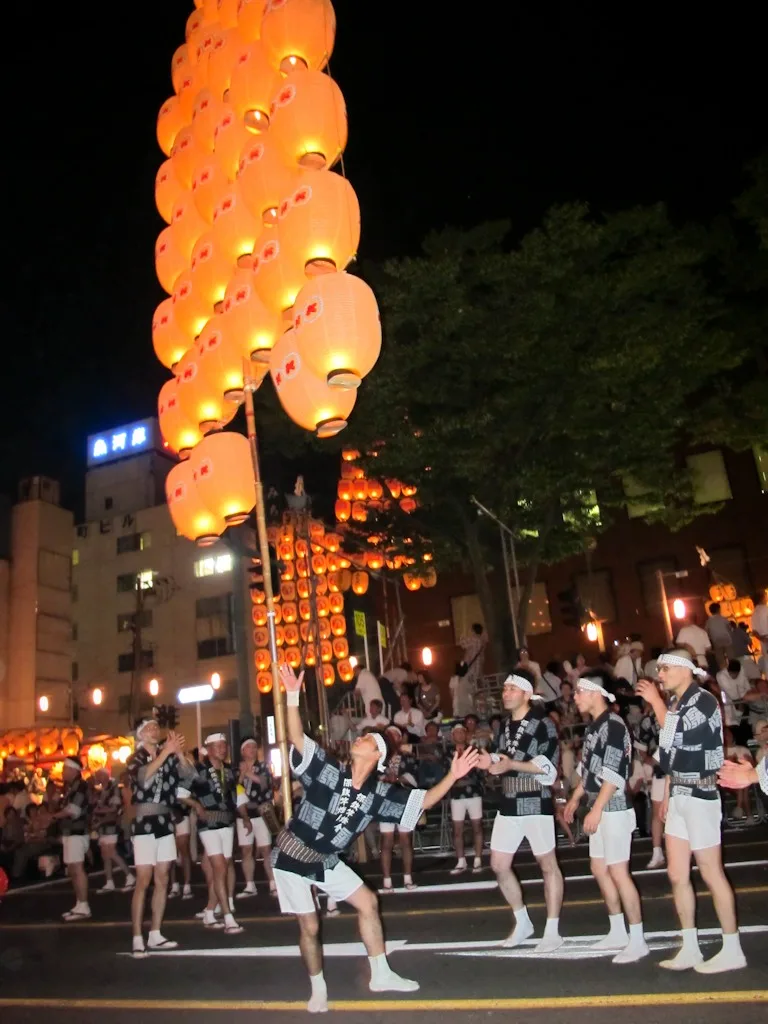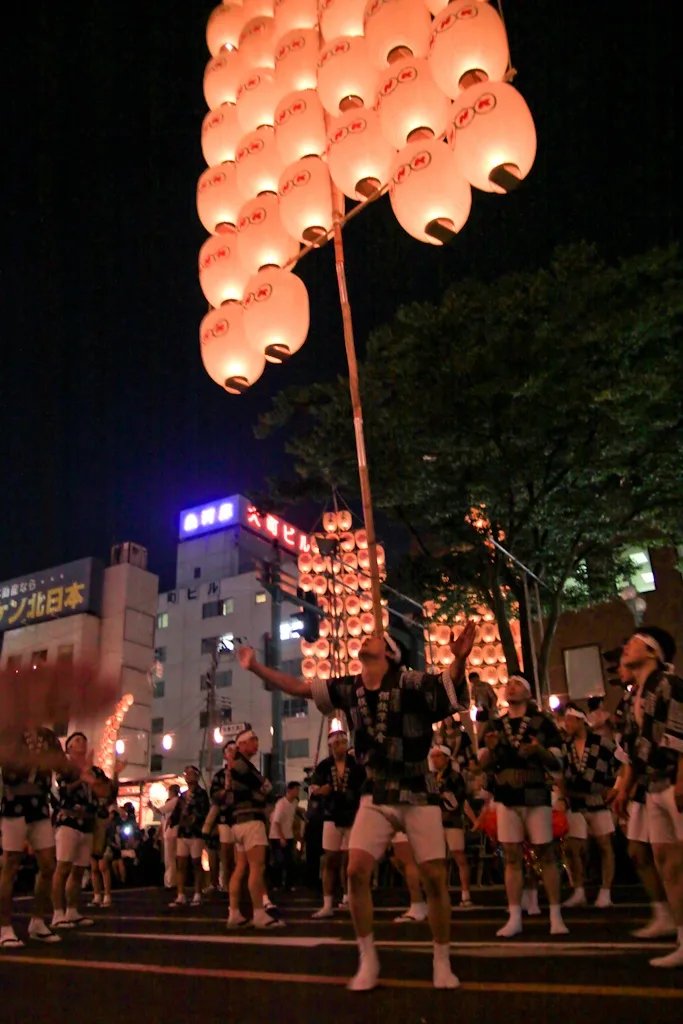 Along with Aomori's Nebuta and Sendai's Tanabata Festivals, the Kanto Matsuri in Akita is considered one of the Tohoku Sandai Matsuri or Three Great Festivals of the Tohoku Region and attracts 1.3 million visitors each year. The festival dates back to the mid-18th Century and is performed to pray for a good grain harvest and divine protection from illness.
The night parade (held each night of the festival) is the main attraction, where men work together in groups around a kanto, taking turns to show off their acrobatic talents and encouraging their teammates with a hearty "dokkoisho, dokkoisho" (heave, heave). Every so often the drums and flutes stop and groups move forward along the road, allowing spectators to view a new group.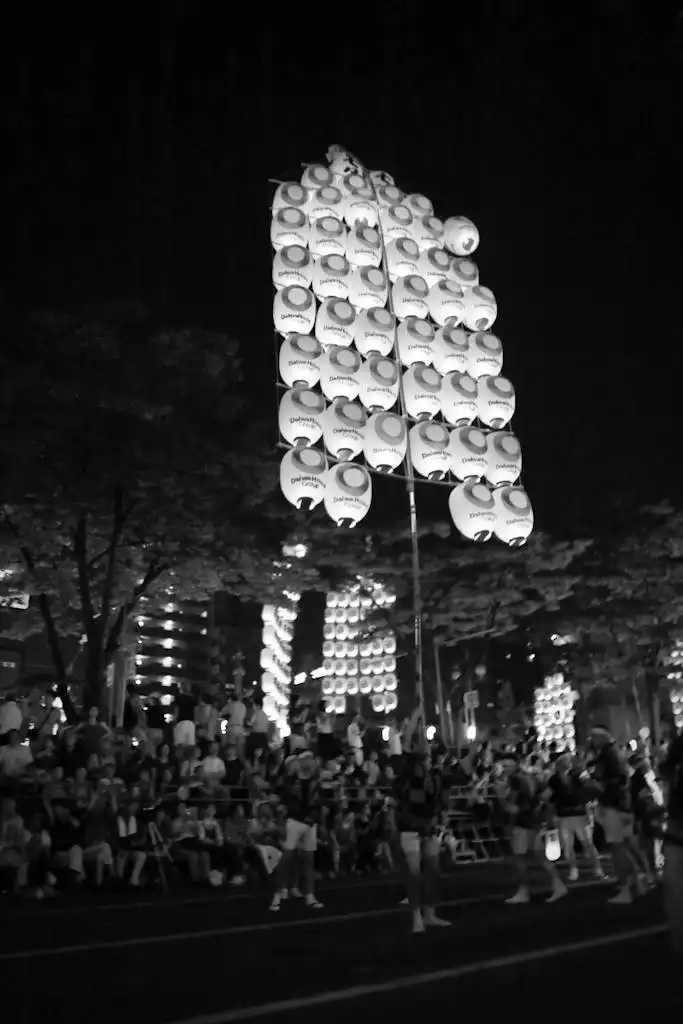 As the performance goes on, extensions are added to the pole, increasing it to a maximum height of 12 meters, causing the pole to bend with its up to 46 lit lanterns and 50 kilograms of weight. Keeping it upright is an incredibly difficult feat to say the least, and a few crashes keep the performers and spectators on their toes.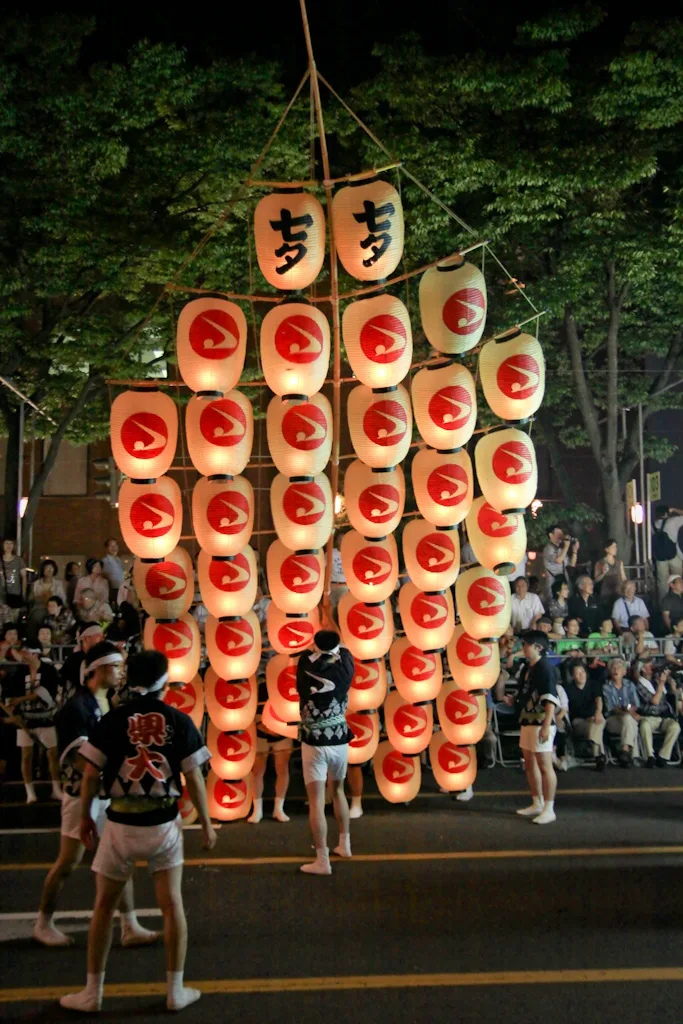 As the aim of the festival is to pray for a good harvest, the lanterns are arranged to resemble an ear of rice. The kanto are topped with a white paper known as "gohei" used for Shinto blessings, but it also serves a double purpose here, allowing performers to judge wind direction to aid balance.
With more than 200 kanto simultaneously in action over the 1-kilometer strip of road, the impressive display lasts for exactly one hour, after which there is a short time where spectators can come onto the street, interact with performers and take pictures with the amazing kanto.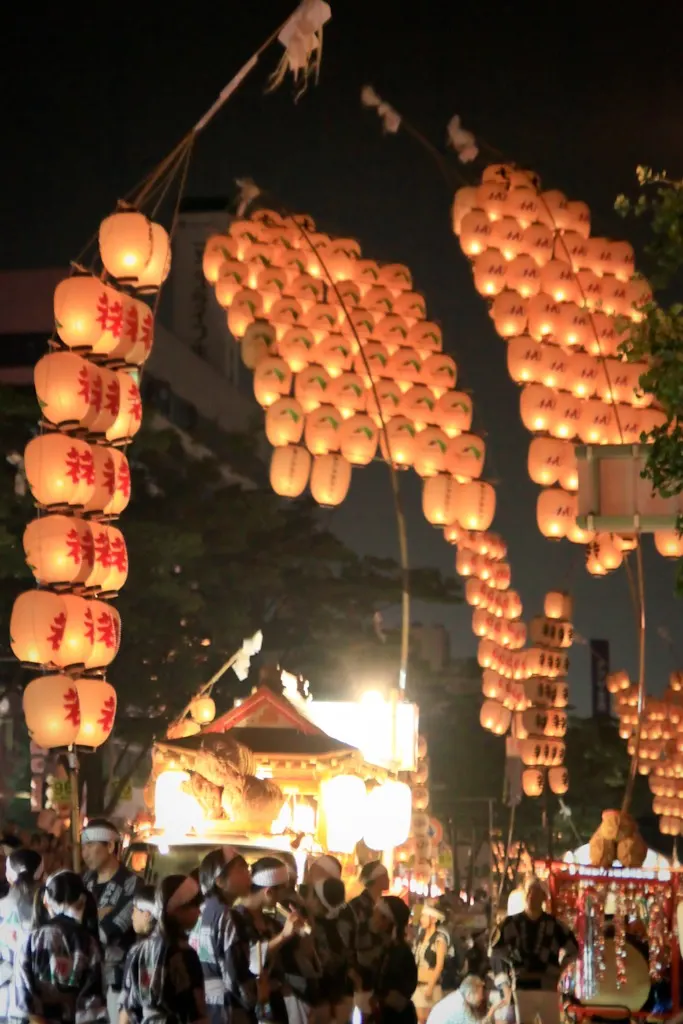 The festival also encompasses daytime kanto demonstrations as well as competitions where teams compete in solo, group and performance categories. While not as spectacular as the night parade, it's a chance to see the kanto techniques clearly. Also of interest is the Kanto Museum or Neburinagashi-kan where you can learn more about the history of the Kanto Festival and even try one out yourself.
Akita's Kanto Matsuri takes place from August 3rd-6th with all festival sites within walking distance of Akita Station.
Night Parades
Dates: 3-6 August, 19:40-20:40 (taiko drumming and dancing begins from around 18:30).
Location: Kanto Odori/Chuo Dori (between the Sanno Jujiro Crossroads and Nichomebashi Bridge), Akita City, Akita Prefecture, Japan.
For those arriving by train, it's a 15-minute walk west of Akita Station.
Admission: Free with no seating (2000-2500 yen for reserved seats along the median strip).
Tip: Arrive early with something to sit on and you can get a prime position along the kerb gratis (a newspaper or plastic bag will do – sitting without something between you and the ground isn't the done thing in Japan).
Daytime Kanto Demonstrations
Dates: 3-5 August, morning and afternoon sessions.
Location: Agora Plaza in front of Seibu Department Store, a five-minute walk from Akita Station.
Admission: Free (no seating provided).
Daytime Kanto Competitions
Dates: 4-6 August, mornings.
Location: Along the road leading to Senshu Park, opposite Hirano Masakichi Museum, a 10-minute walk from Akita Station.
Admission: Free (no seating provided).
Kanto Museum (Neburinagashi-kan)
Hours: 09:30-16:30
Closed: December 29-January 3
Admission: 100 yen