If you're planning a visit to Japan, a trip to the magnificent Mount Fuji area or even climbing Mount Fuji herself is no doubt one of the highlights you'd like to fit into your itinerary.
While it's possible to visit the base of Mt. Fuji and the Five Lakes area at anytime of the year, and to drive or take a bus halfway up the mountain during part of the year, those wanting to climb to the summit will need to time their trip for the official climbing season.
We have climbed Mt. Fuji twice now, once from the base and once from 5th station. Yes, yes, we know about the old Japanese proverb: "A wise man climbs Mt. Fuji once, only a fool climbs it twice." And since we're even considering it for a third time, you can decide what that makes us!

We successfully summited during our first climb from the base but didn't reach the summit the second time from 5th station as I succumbed to altitude sickness and Hai gallantly sacrificed his summit to turn back with me. So we can speak from personal experience about both the joys and challenges of the climb.
This post outlines what you need to know for climbing Mount Fuji and the best chance of a successful summit.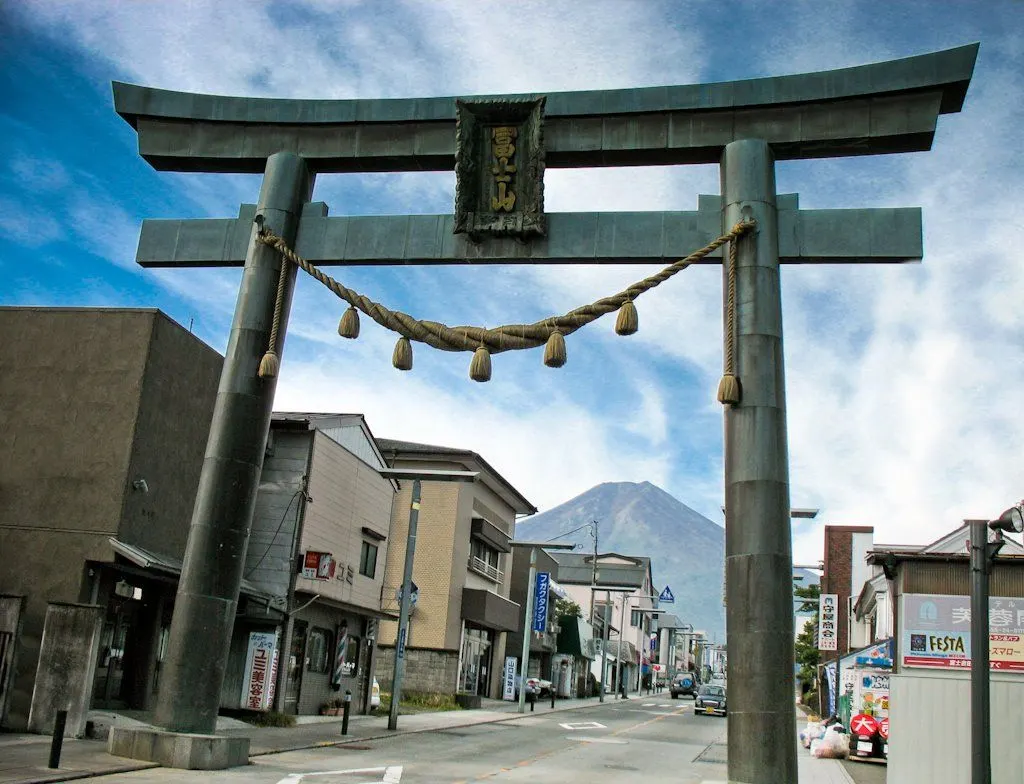 Location, elevation and terrain
Mt. Fuji is located about 100 kilometers south-west of Tokyo, straddling the border between Shizuoka and Yamanashi prefectures. It can be reached in around 2-3 hours from the capital.
At an elevation of 3,776.24 m (or 12,389 ft), it is Japan's highest peak and is one of the most iconic symbols of the country. The lower reaches of the mountain are forested, while the upper reaches are completely exposed and the terrain volcanic rock, which can be quite loose underfoot. Some sections are steep and require ropes for assistance.

Mount Fuji climbing season
Mt. Fuji's official climbing season is during the warmer months, from the start of July to mid-September. During this time the climbing trails and mountain huts along the way, where it is possible to buy limited water and food and even pay to sleep, are open.
Note that the mountain gets extremely busy during peak times – you should try to avoid weekends as well as the Obon holiday period during mid-August if possible.
While climbing is possible at other times of the year, you must gain permission to do so by submitting your climbing plan to local authorities and demonstrating you have sufficient technical knowledge and climbing experience. It is extremely risky to climb outside of the official climbing season and therefore this is an option reserved only for highly experienced mountaineers.
Mount Fuji climb difficulty
That said, Mt. Fuji is one of the more accessible mountains when it comes to the world's highest peaks. You don't have to be an athlete or even have been doing serious training to complete the climb during the official climbing season. However, a certain level of general fitness and endurance is required. The fitter you are, the more you will enjoy the experience and the greater the chance you will have of summiting successfully.
Please consult your doctor if you have any existing medical conditions that may prevent you from climbing. For those with joint problems, you may want to bring preventative gear to avoid inflaming existing trouble spots. I have found an elastic knee brace has been a great help with keeping an old knee injury in check.
Altitude sickness is also something you may encounter when climbing Mt. Fuji. This will be discussed at greater length in the FAQs section.
Sleeping and mountain huts
Most people climb to see the sunrise from the summit. That means climbing overnight and then descending the following morning. On both our climbs we have climbed without sleeping. However, if you wish to break up your climb and get some shut-eye, there are huts on the upper reaches of the mountain where you can pay to sleep and then rise early for the final ascent. Some huts even allow you to pay for a one or two hour "rest" period where you can nap out of the elements.
The average price for a mountain hut is between ¥5,500-¥8,000 (meal charge is typically an additional ¥1000). See this handy chart from the Japan National Tourism Association that lists the mountain huts on each trail and their respective phone numbers. And most useful for foreign visitors, which ones have English speaking staff as well as accept online bookings.
If you don't speak Japanese and want to stay at a hut without English language services, you could ask an information service desk or your accommodation provider to call on your behalf, or, if you get stuck, there is also this online mountain hut booking service, where they will arrange your booking for you at two select mountain huts for a booking fee of ¥1000 (about US$10). Be sure to make your reservations well in advance to avoid disappointment.
Mount Fuji climbing trails
Mt. Fuji is divided into 10 milestone points, known as "stations". The 1st station is at the base of the mountain and 10th station is the summit. Note that some trails have "new" and "old" versions of the same station number as well as "half" stations.
Most climbers start their climb from the 5th station approximately half way up the mountain, which is accessible by highway and shuttle buses during the climbing season. There are four climbing trails to the summit of Mt. Fuji, each with their own 5th station on various sides of the mountain. You therefore need to decide which trail you'd like to take before the climb.
Yoshida Trail
From Fuji Subaru Line 5th Station – Yamanashi Prefecture
Altitude: 2300 meters
Ascent: 5-7 hours
Descent: 3-5 hours
Pros: This is the most popular of the trails and is therefore the most developed with an information center, coin lockers, toilets, shops and restaurants. You can pick up last minute provisions for your climb here. There are a number of mountain huts along the trail itself and additionally the sun rises on this side of the mountain, meaning you can catch the sunrise anywhere along the trail.
Cons: Can get very crowded, especially on the upper reaches of the mountain towards the summit. The descending trail is tedious and the slippery volcanic rock makes it almost easier to roll with it a little and do a slight jog rather than trying to keep solid footing. There is no place to buy water or supplies on the descending trail. Please be sure you have enough water before descending.
This trail is open from: July 1 to September 10, 2016. Accessible by bus only during this period.
Subashiri Trail
From Subashiri 5th Station – Shizuoka Prefecture
Altitude: 2000 meters
Ascent: 5-8 hours
Descent: 3-5 hours
Pros: Less crowded until it joins up with the Yoshida Trail at the 8th station.
Cons: This 5th station is less developed with only a couple of shops and restaurants. There are toilet facilities but no coin lockers. If you take this trail and have additional luggage, you should either arrange to store it at your accommodation or in a coin locker at Mt. Fuji and Kawaguchiko train stations. As this 5th station is slightly lower than the Fuji Subaru Line, there will be an additional few hundred meters of elevation to cover.
This trail is open from: July 10 to September 10, 2016. Accessible by bus only during this period.
Gotemba Trail
From Gotemba 5th Station – Shizuoka Prefecture
Altitude: 1400 meters
Ascent: 7-10 hours
Descent: 3-6 hours
Cons: This is the least developed of the 5th stations consisting of only a parking lot, toilets and a small shop. With the absence of coin lockers, you should again make arrangements to store your excess luggage elsewhere if you plan to take this trail. This trail is very barren, with only a few mountain huts around the 7th and 8th stations, and consists mostly of loose volcanic gravel. This is also by far the lowest of the 5th stations, meaning that the ascent also takes the longest of the four trails.
Pros: That said, the terrain makes for a much quicker descent. In what is known as the "great sand run", climbers can literally run/slide down a third of the mountain, making this descent on par with the time it takes to descend the shorter trails. Perhaps a fun option for thrill seekers!
This trail is open from: July 10 to September 10, 2016. Accessible by bus or private vehicle during this period. A parking fee for private vehicles may apply.
Fujinomiya Trail
From Fujinomiya 5th Station – Shizuoka Prefecture
Altitude: 2400 meters
Ascent: 4-7 hours
Descent: 2-4 hours
Pros: This the second most popular trail and as such its 5th station is also the second most developed. It has a number of car parks, a shop, restaurant and toilets, and the nearest train stations at the base are accessible by shinkansen (bullet train). It is the highest of the 5th stations and therefore affords the shortest climbing times. There are about half a dozen mountain huts along the way.
Cons: This is the only trail not to have separate ascending and descending routes, resulting in more congestion during peak times. You should also note that you cannot view the sunrise while still on the approach to the summit on this trail. If you wish to see the sunrise, you'll therefore need to be on the summit in time to see it.
This trail is open from: July 10 to September 10, 2016. Accessible by bus only during this period.
Climbing Mount Fuji from the base
For those who are up for the challenge, you can also climb to the summit from the base of the mountain. We climbed from Fuji Sengen Shrine, where the soul of the Goddess of Mt. Fuji is said to be enshrined. While we certainly think this is a great adventure and one that we think is very achievable (we did it – so you can too!), there are a couple of things you should keep in mind before you attempt Mt. Fuji from the base.
Increased climbing time
Firstly, this will obviously increase the amount of time it will take to complete the climb. We started out on our climb at around 4:15pm and arrived at the summit at around 5am the following morning. While you could probably do it in quicker time, we recommend a steady pace and taking short, yet regular breaks. Your pace is not going to be as fast on the upper reaches of the mountain as those who are still fresh from 5th station. This will likely increase your descent time too. On the way down, we descended to 5th station and took the bus from there.
Few people do it
We had expected there to be at least some climbing enthusiasts on this longer trail, but in our experience we didn't see a single soul until we linked up with one of the summit trails at around 6th station. It's possible you may find others doing it too, but be prepared to do it alone. When we climbed, despite being just within the official climbing season, there was nothing open or available at the station points. There was simply a sign with the elevation and sometimes an abandoned looking camp shelter that we were too scared to look inside. Bring all the water and supplies you need with you.
The forest is kind of creepy at night
The lower reaches of the mountain are all forested so once night falls, any sounds within the forest start getting rather creepy. Also, the trails are not very clearly marked and the signs are completely in Japanese. This was our first trip to Japan, as tourists. We could barely say two words in Japanese, let alone read it. There were a couple of points where the trail split into two and we had no idea which way was correct or what these signs with exclamation points at the end said. We just used our intuition to navigate. We didn't know it at the time, but this forest is also a well known spot for suicides, since virtually no one is around. While it is highly unlikely you will encounter anything, especially along the trails, we feel obliged to let you know.
If you don't mind spreading your climb out, then another very plausible option that eliminates the creepy night-time feels is completing the forest part of the trek during the day time. You could then spend some time at 5th station acclimatizing, eating and even having a bit of a nap, before continuing in the dark in the complete comfort of loads of other people and manned stations.
Things to do on the summit
Watch the sunrise
Many people try to time their climbs so they reach the summit by sunrise. After all that effort, you should definitely take a few minutes to take it all in. Unfortunately, seeing the sunrise is weather dependent and can often be cloudy. If you're lucky, a clear day will afford you great views of not only the sunrise but also of the Fuji Five Lakes district below.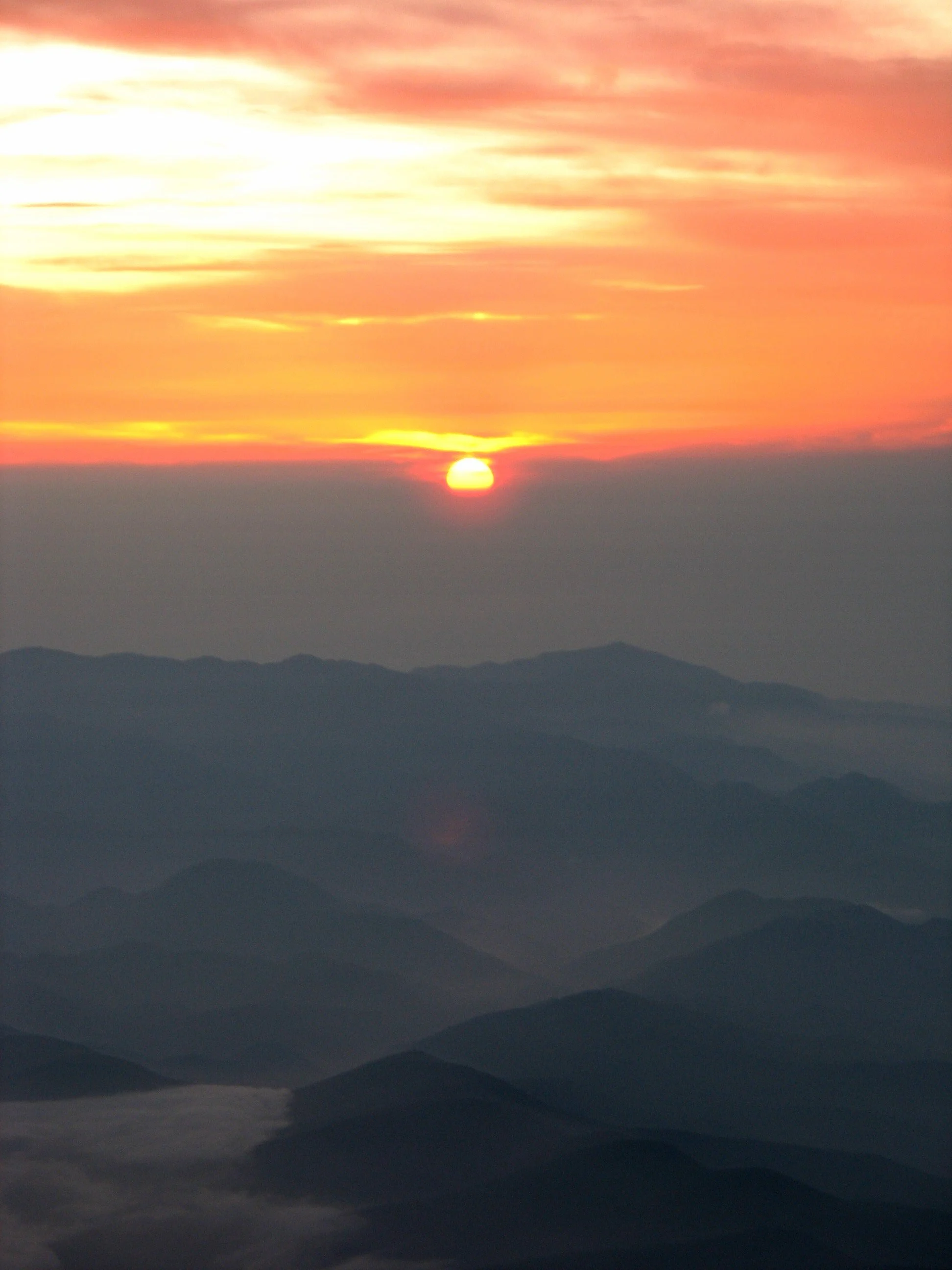 Walk around the crater
Once you reach the summit, you can look right into the crater and, if you're up for it, you can also walk around it. The crater trail is called Ohachi-meguri and takes around 1.5 hours. It should only be attempted during daylight and good weather.
Stand on the highest point
Kengamine Peak is considered the absolute highest point on the mountain (at the the official 3,776.24m mark). To reach it, you will have to walk around 30 minutes. It is closest to the summit of the Fujinomiya Trail.
Send a selfie to your friends
As of 2016, there is now a free Wi-Fi service available to foreign visitors on the mountain. To access, you'll need to pick up a free Wi-Fi Card at one of the 5th stations. You can then access Wi-Fi for a period of 72 hours from eight hot spots, including at the trail heads and the summit! Find more information here.
Eat ramen
There's a small noodle shop where you can fill your belly with something warm before your descent. Of course, it's bit pricey for a basic soup but I don't think anyone really cares at this point.
Visit the shrine
Visit Fujisan Hongū Sengen Taisha, a sacred Shinto shrine on top of Mt. Fuji. It was designated as a World Heritage Site along with Mt. Fuji itself in 2013. You can get your wooden walking stick branded here to commemorate your summit.
Buy souvenirs
Japan loves its omiyage and the summit of Mt. Fuji is no exception. In addition to getting your wooden walking stick branded, you can also pick up other commemorative knick knacks.
Note: You can also order a certificate to confirm your accomplishment online. Proof by way of a photo is required. More information here.
What to bring
You should pack as lightly as possible for the climb. Your backpack may not feel heavy at the beginning of the climb, but you'll certainly start to feel the weight after several hours. That said, there are some things you shouldn't skimp on for a comfortable climb. We consider the following the essentials.
Good quality hiking boots
Sorry, those old Converses just aren't going to cut it. If you don't have some already, go out and get some sturdy hiking footwear. We recommend boots that cover the ankles and have thick soles. If you are using new shoes, be absolutely sure to wear them in thoroughly before the climb. In addition, we suggest wearing thick socks and to tie laces securely to avoid ankle rubbing.
Layered, warm clothing
You should prepare for extremes in temperatures on the mountain. It may be boiling at the base but conditions can be and are very often different on the mountain, especially at night and near the summit. You should prepare yourself for freezing temperatures. Therefore warm, layered and easy to wear clothing is best. Prepare a fleece or sweater outer layer and warm under layers to wick away sweat and moisture, as well as a wind breaker and hat to keep warm at night.
Rain gear
Rain can occur without warning on Mt. Fuji. It is a good idea to prepare full upper and lower waterproof rain gear. Sleet and hail, and even snow, can also occasionally occur during official climbing season. Be prepared for adverse conditions.
Sun protection
During the day, conditions can be extremely hot. If your plan is to summit for the sunrise then your descent will be during the heat of the day. At this time you'll likely want to remove some of those layers from the night before. You may want to keep longer, lighter layers on though to protect from the sun. You may also want to switch out your warmer hat for something cooler. In addition, sunglasses and sun cream are a must.
Appropriate backpack
A backpack that is light, fits the body and can be carried for a long time is an indispensable climbing companion. Apart from bad hiking shoes and poor clothing choices, nothing will sour a hiking experience more than an ill-fitting backpack. It need not be too big, just enough for the essentials and a little extra space for some of the clothing you may take off during the day. Some weight and space will free up as you go through provisions, but note that you will have to take all trash back with you. There is nowhere to dispose of rubbish on the trails.
Gloves
There are sections of the climb, especially around the 7th and 8th stations, that require scrambling over rock surfaces. Gloves will protect your hands from injury and help keep them warm.
Flashlight/head lamp
This is absolutely necessary for climbing at night. Head lamps are recommended as they keep your hands free when you need your hands for climbing. Or you can tie a small flashlight to your backpack allowing you to drop it whenever necessary. Make sure they have fresh batteries and bring an extra set with you your light will be on constantly all night.
Water
Running water is not available on Mt. Fuji. All of your drinking water will need to be taken with you and/or purchased on the trails themselves. If you don't have it with you already, you should get what you need at 5th station – within reason, you don't want to go too overboard and struggle carrying it. Setting out with around 4L per person, with intent to purchase more, is a good general guide. Mountain huts have a supply of water available for purchase, but just keep in mind that one bottle may cost ¥500 (around US$5). From experience, we know that there is no place to buy water on the descending trail of the popular Yoshida Trail, and this may be the case for other trails too. As a safety measure, ensure you have enough water for the entire descent before leaving the summit.
Besides water, electrolyte or sports drinks that replace the salts you are losing quickly through sweat are also a very good idea. Popular Japanese sports drink brands include Pocari Sweat and Aquarius. You can even buy powdered packets that you can add to water bottles on the mountain. This is a much lighter and effective option than trying to bring bottles of both water and energy drinks.
Energy gels and jellies are also very popular and have the benefit of being both like an energy drink and a small snack. They are usually sold in flexible plastic or aluminum packs with a plastic nozzle, so you just break the top off and suck out the contents.
Food/snacks
You're going to be exerting a lot of energy during the climb, so easy to eat food that quickly regains lost energy is best. Some examples include muesli/energy bars and trail mix (dried fruit and nuts).
Keep in mind that things like chocolate will likely become a gooey mess after sunrise so best to enjoy anything like that during the overnight portion of your climb.
For something more substantial, it is possible to buy some basic meals at mountain huts, however, we suggest bringing your own cup noodles and purchasing hot water for a small fee. It's quick and easy to eat, and doesn't weigh much in your backpack. Just don't forget to bring something to eat it with.
Cash (in small denominations)

As change for large denominations may not be available, you should bring enough small coins and notes for use on the mountain, such as for buying food, water, souvenirs or for other services, including toilets. The cost of using the toilet facilities can range from ¥100-¥300 (about US$1-3). Note: There are no credit card facilities on the mountain, including for payment of mountain hut stays.
There is no official cost of climbing Mt. Fuji at present but since 2013 an optional ¥1000 (about US$10) donation to go towards the upkeep and improvement of facilities on the mountain has been asked of climbers at 5th stations. There is talk of making this a mandatory donation in the future. Please note that this donation doesn't exclude you from contributing other fees for services, including toilets, on the mountain.
Walking stick
While not 100% essential, you may find a walking stick helpful. From experience, we know that wooden walking sticks can be purchased at the Fuji Subaru Line 5th Station for around ¥1000 (about US$10). You can get your wooden walking stick branded old-school style at mountain huts along the way – some indicate the elevation you have reached, while others have different designs. Each stamp costs ¥200 (about US$2).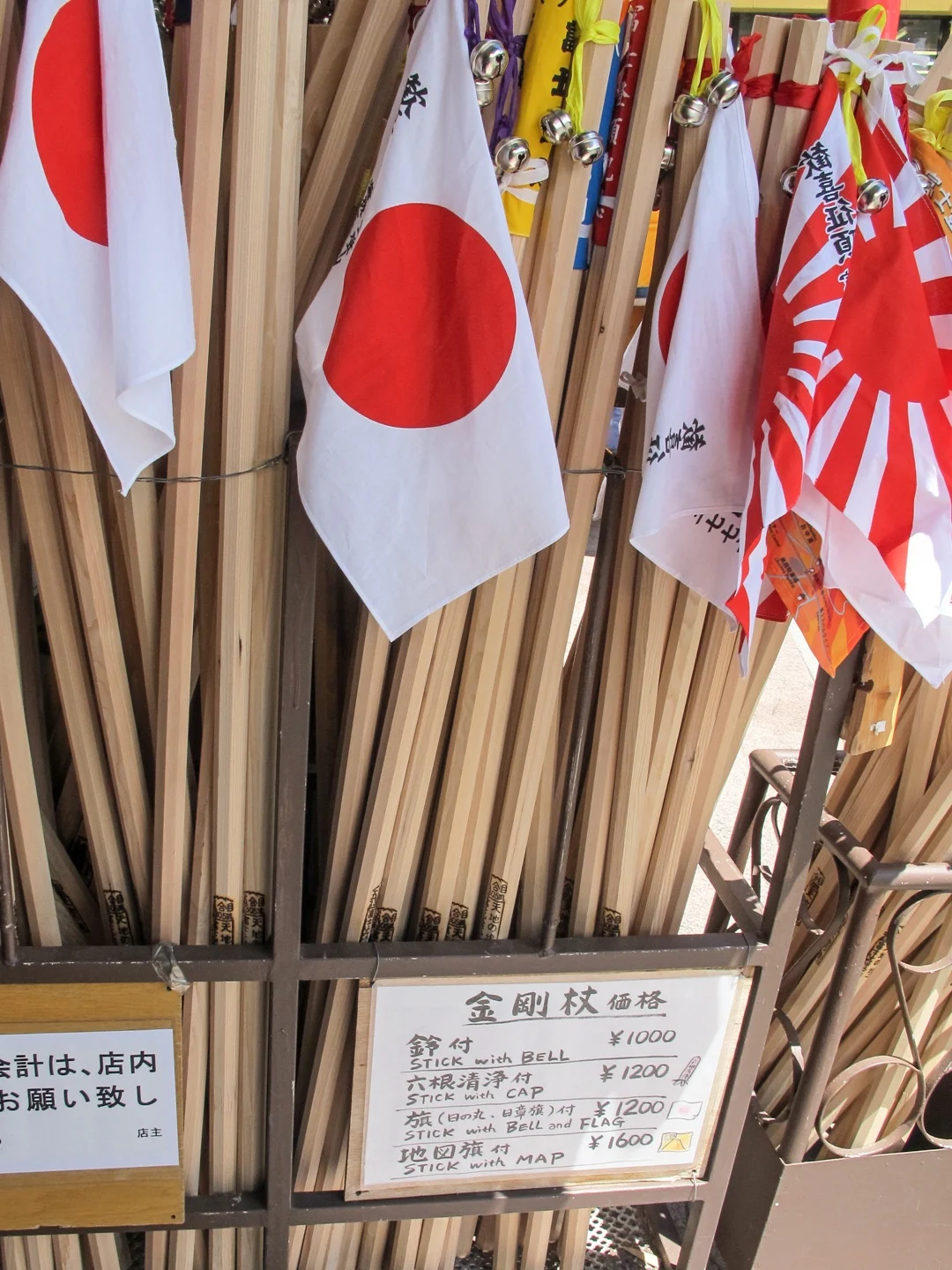 Other
• Medical/insurance card • Mobile phone • Camera
If you don't have them already, the following items can be bought very inexpensively at 100 yen stores in Japan.
• Band-aids • Pocket warmers or chemical heat packs – not essential but an easy and inexpensive way of keeping warm. • Small towel – keeping neck warm, keeping sun off, wiping away sweat. • Hand sanitizer or wet wipes – there are no hand washing facilities on the mountain. • Trash bag – all trash must be taken down the trails with you. • Face mask – for the descending trail where it can get very dusty due to the loose gravel that is unavoidably kicked up (for this reason, sunglasses – as previously mentioned – are important too).
Frequently Asked Questions about Climbing Mount Fuji
What is the weather like on Mt. Fuji?
Weather can change suddenly from clear skies to heavy rain, strong winds, and occasional snow. Be prepared with rain gear and warm layered clothing. The average summer temperature is 15°C (59°F) at 5th Station and 5°C at the summit (41°F). However you should prepare for temperatures below zero. Temperatures at 5th Station are generally 10°C (18°F) colder than the base. The temperature at the summit is another 10°C colder than the 5th Station – 20°C cooler than the base.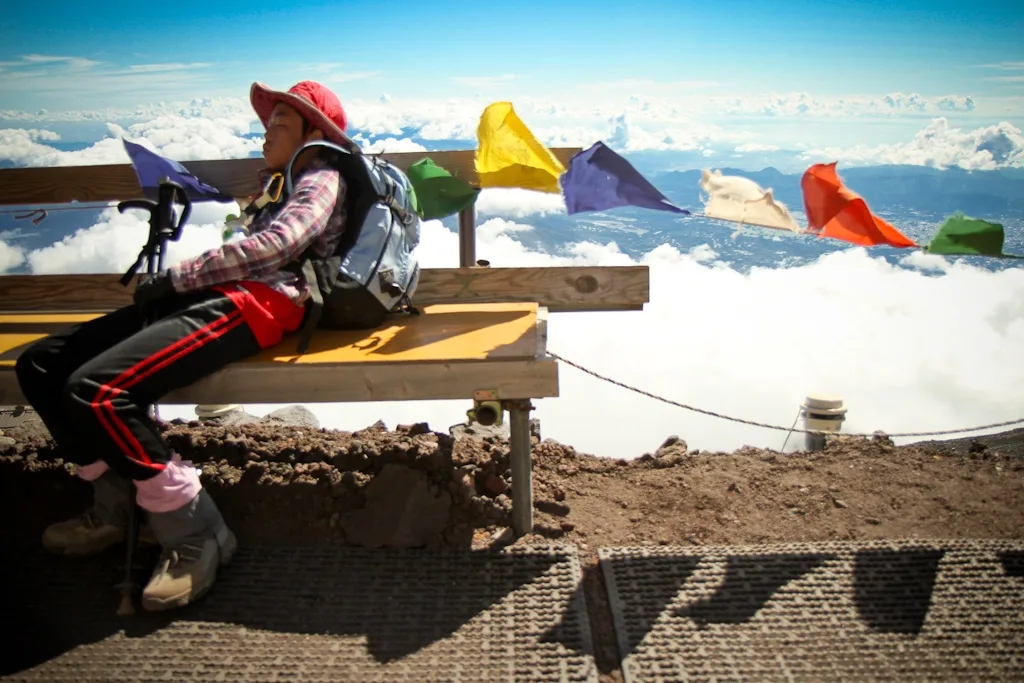 What is altitude sickness and is it a problem on Mt. Fuji?
Symptoms include dizziness, headaches and nausea and can occur when at high altitudes. Altitude sickness and can happen to anyone, irregardless of physical fitness. Symptoms typically start at around the 8th station. You may want to take a longer break at the 8th station to acclimatize as best as possible. As altitude starts to become a factor at around 2,300-2,400m (around the elevation of the most popular 5th stations), we recommend spending a couple of hours there acclimatizing before you begin your climb. Some people also use a mountain hut stay as time for their bodies to acclimatize.
While most people don't require additional oxygen, even if they do get some altitude sickness, if you're particularly worried about it, you can bring an oxygen tank up with you or buy one at 5th station or mountain huts for around ¥1200 (about US$12).
The only real cure for altitude sickness is to descend the mountain. If at any point you're worried about your condition, seek assistance from your climbing companions, other climbers or at one of the mountain huts. While many people speak of the crowds as one of the downsides of the climb, one real plus side is that you are never alone and the sense of camaraderie that's present among your fellow hikers. We helped out climbers during our first trip and when I was unwell on the second trip people helped me. Spread the good vibes and we can all have the best experience possible.
How long does it take to climb?
This depends on the trail you take and your pace, however, from the 5th station, the climb typically takes about 5-8 hours for the ascent and about 3-4 hours for the descent. Keep in mind that crowds may make it hard to gain time, despite how fast you may be physically capable of completing it.
What time does the sun rise?
Early July 4:20am, late July 4:30am, early August 4:40am, late August 4:50am.
Is Mt. Fuji an active volcano?
Yes. But it is constantly being monitored from various locations and is classified to have a low risk of eruption. There are currently no live lava flows. Experts agree that it will erupt again but we should have 2-3 weeks of advanced notice.
Are there lockers available for my luggage?
There are various sized lockers available at the Fuji Subaru Line 5th station (for bags, backpacks, purses, carry-on luggage etc.). If you are starting your ascent from other 5th stations, you should arrange to keep your luggage at your accommodation or use the lockers available at Mt. Fuji and Kawaguchiko train stations.
Can I visit 5th station without climbing? Can I drive there myself?
Yes, you can. In fact, 5th station is a popular day trip location for those who want to experience being on the mountain but do not wish to climb. The Fuji Subaru Line 5th Station is probably the best one for sightseers as it is the biggest with the most facilities. Here you'll find an information center, cafes/restaurants, souvenir shops and Komitake Shrine. A new service has also just been launched for non-Japanese who'd like to get married in full kimono here! Advanced booking is required. More information here.
If you'd like to do a little exploring, you can do short, family-friendly hikes such as between 4th and 5th stations. There is parking en route to 5th station where you can park your car and enter hiking trails further down the mountain.
You can drive to the Fuji Subaru Line 5th station by car, however, during busy periods the parking lot is often full and the traffic moves at a snail's pace. For this reason the roads to 5th station (excluding Gotemba) are closed to private vehicles during official climbing season. If you do go by car during this time, you can park at Fuji Hokuroku Parking Lot in Fujiyoshida (cost of ¥1000) and then take the bus (¥2000 round trip). Please note 5th station becomes inaccessible even by bus at other times of the year due to weather and road conditions. You should check road accessibility before your trip.
Please note that private vehicles may also need to pay tolls to enter roads to 5th station. The Fuji Subaru Line/Highway that will take you up to the most popular 5th station costs around ¥2000 per car. As a fun side-note, shortly before you pay to enter this tollway, you will encounter a short section of rumble strips that when driven over vibrate and make sound. This isn't a new concept but what is cool about the ones at Mt. Fuji is that they have been spaced at certain intervals to play a song called Fuji no Yama (ふじの山), a children's song about Mt. Fuji. If you miss recording it on the way up, don't worry, there is one around the same place on the other side of the road on the way down. Look out for the musical note painted on the road.
Other climbing advice
Clip your toenails
There is a great amount of pressure on your toes during the descent, with hours of your toes pressing up against your shoes. There isn't much we can do about the pressure but we can try to protect our nails as much as possible by clipping them short beforehand. Both times I have gotten blood blisters under my big toenails. The first time it was just a matter of letting them grow out, but the second time I lost both of them. It took around 6 months for my toenails to grow back, during which time I had to be very careful about not knocking them or infections occurring. While my toenails were not very long the second time around, I feel that if I hadn't of forgotten to trim them, they wouldn't have been as traumatized as they were. Thick, outdoorsy socks are also helpful in protecting your toes as well as your feet in general against blisters.
Stay well hydrated
Make sure you drink plenty of water and keep enough on you at all times. You may not be able to buy any water on the descent so please make sure you have enough before leaving the summit.
Don't stop for too long
Short, regular breaks are essential on the climb. However, unless you really need to, try not to stop for too long. You will start to get cold and you'll find it much harder to get moving again. Slow and steady is best. You'll most likely not be able to move very fast on the busy sections of the trail anyway so just stay in line and keep progressing step by step.
Tell others where you are going
While the risk of getting lost on Mt. Fuji during official climbing season is very low, it does occasionally happen. As with any adventure into the wilderness, tell others about your plans. Always stick to the marked paths and map your route with your climbing buddies, along with where you should meet if you become separated on the trail. On the descending route, many people mistakenly take the wrong trail down, particularly where the path splits for the Yoshida and Subashiri descending trails at 8th station. Check signs carefully. See the bottom of this page for photo guidance.
Rules for climbing Mount Fuji
There is an official list of rules and etiquette for the climb, however, we can sum them up very easily. Don't take or damage anything on the mountain, no camping, and take everything you bring back with you. After much petitioning, Mt. Fuji only became a UNESCO World Heritage Site in 2013. One of the main reasons this decision was delayed was because of the amount of littering that was occurring on the mountain. Please keep Mt. Fuji beautiful by climbing her responsibly.
How to get to Mt. Fuji
Bar the Gotemba Trail, the roads leading to the other 5th stations are closed to private vehicles during official climbing season. You'll therefore need to access the mountain itself by mountain bus. The Fujiyama Navi site is a great resource that lists the various ways to reach the closest train stations for the various trails and subsequently how to go from there to the trail heads at 5th stations. Check it out here.
Fifth stations may be accessed outside of climbing season for day-trippers. Please note, however, that roads may close at any time due to snow and poor weather conditions, especially over the winter. Even if roads are open, snow tires/chains are advised during this season. We recommend avoiding a trip to 5th station during the winter period.
Final thoughts
If you're up for the challenge, climbing Mount Fuji is a fantastic way to push yourself both physically and mentally and come away from the experience feeling pretty great about what you have achieved.
While Mt. Fuji is not an easy climb and any attempt to climb to be taken seriously, summiting is quite achievable for the average person of reasonable fitness. Many factors can influence your climbing experience and we hope that this guide gives you a good indication of how best to prepare for it.
For an inexpensive and traditional place to stay in Fujiyoshida, we recommend this guest house and if you're visiting on August 26th-27th, we also highly recommend attending this festival.
If you have any further questions about climbing Mount Fuji, please leave them in the comments section below.
Have you climbed Mt. Fuji? Or would you like to? Tell us about your experiences and travel plans!