The Shibuya Ao no Dokutsu, meaning the 'Shibuya Blue Cave,' is the closest and most spectacular winter illuminations near Shibuya Station.
The event started in Nakameguro along the banks of the Meguro River in 2014, and was moved to Shibuya in 2016. Due to popular demand, it's now in its third year in Shibuya, and looks set to stay. Last year the event attracted 2.4 million visitors!
The Shibuya Ao no Dokutsu sees the zelkova trees along a 800-meter stretch between Shibuya Station (Shibuya Koen Dori) to Yoyogi Park Zelkova Street lit up in a magnificent blue hue, that gives the entire street a tinted glow. The number of lights used is estimated to be around 600,000.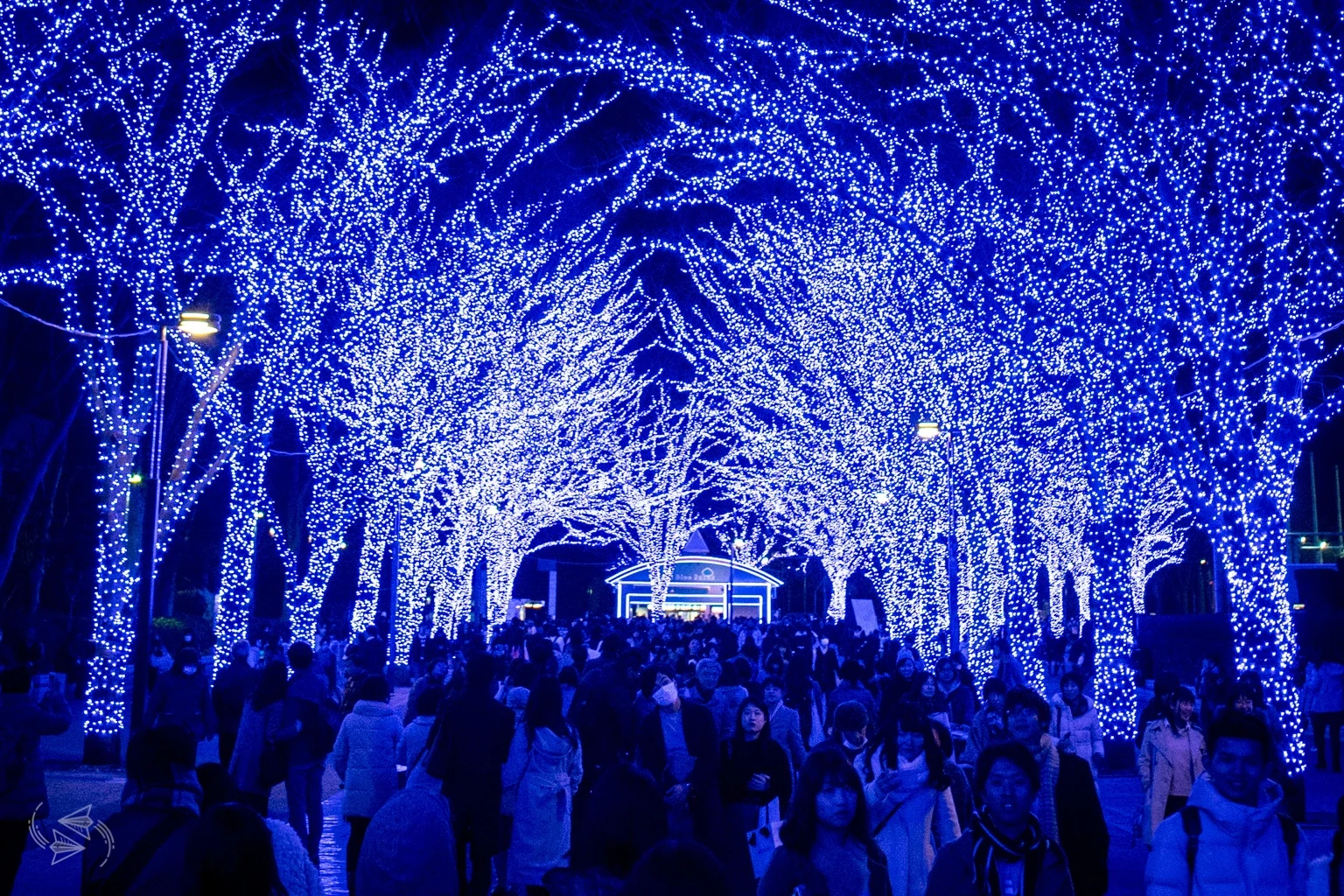 You can either walk up from Shibuya Station or down from Yoyogi Park, but the best part of the illuminations is at the Yoyogi Park end. Unlike the streets from Shibuya Station, Yoyogi Park Zelkova Street is a wide, pedestrian-only street with the zelkova trees planted uniformly along each side, affording the best photo opportunities.
This is where the "blue cave" really takes shape, so don't feel disappointed if you're walking up from the Shibuya end and don't find the scene particularly impressive. Keep on walking and you'll soon be rewarded with the image you've seen on all those promotional materials.
Another bonus along Yoyogi Park Zelkova Street is the reflective flooring placed along the center of the walkway. It can be difficult with the crowds, but when there is a gap in the foot traffic, you can capture the lights reflecting off the ground.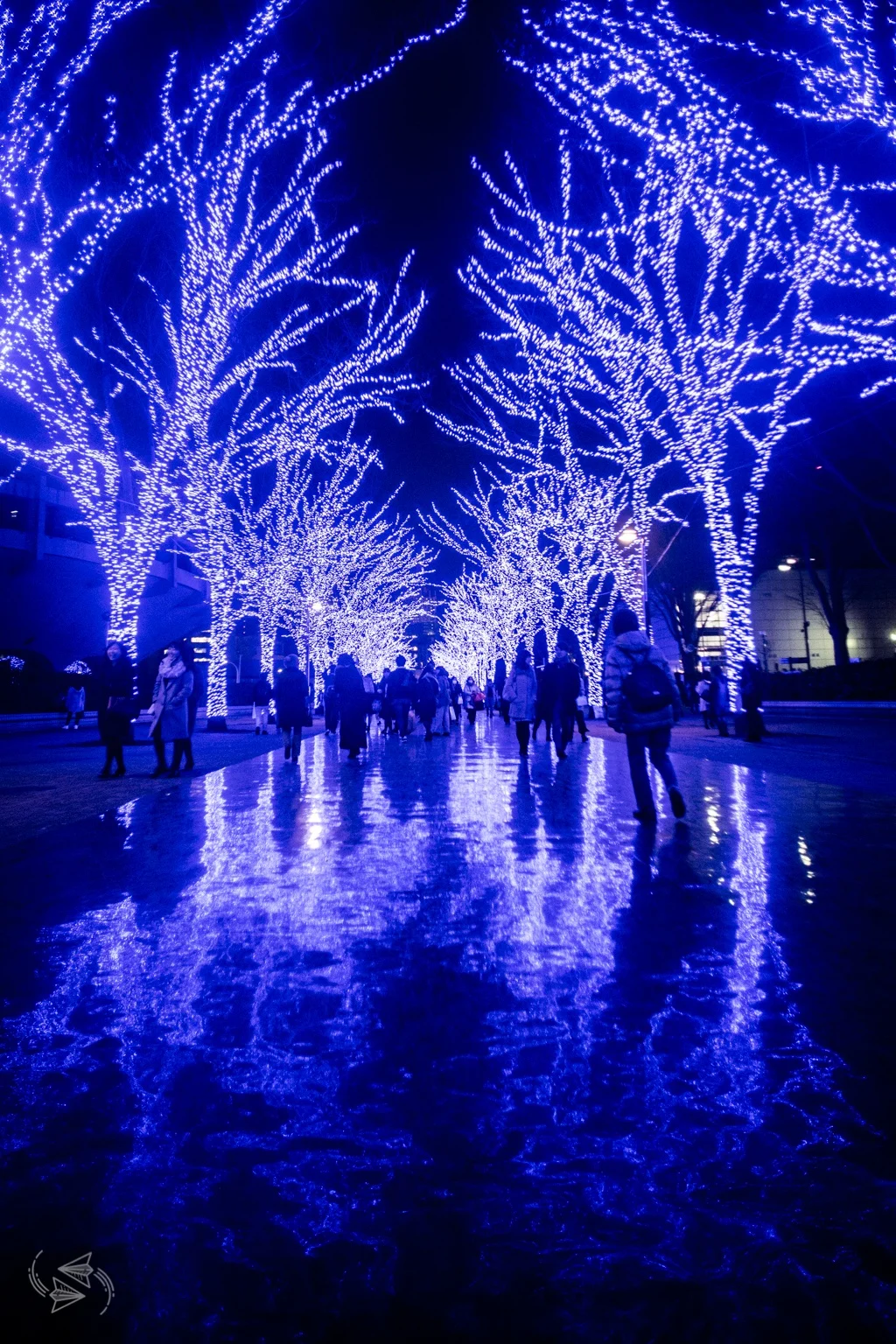 Shibuya Ao no Dokutsu event information
Dates: Until 31 December 2018
Time: 17:00-22:00
Access: Harajuku Station (JR Yamanote line), Omotesando exit; Yoyogi-Koen Station (Chiyoda line), exit 3; Yoyogi-Hachiman Station (Odakyu line); Meiji-jingumae Station (Chiyoda and Fukutoshin lines); Shibuya Station (JR Yamanote line), Hachiko exit
Cost: Free
More info: Event website
Read more about things to do in Tokyo in winter:
Where to see Christmas lights in Tokyo