After an amazing seven days trekking in the Himalayas, we were back at the houseboat and eager to explore more of what Srinagar had to offer.
After struggling with my churidar kameez (a long tunic with tight tapered bottoms) that I had tailored on my first trip to India, we (yes, this was a two person battle) were finally able to get the bottoms of the pants over my ankles and head out into town.
We spent the day wandering the streets and visiting local sites. Salim, our guide, took us to the obligatory carpet shop where, of course, the tea came out along with the "just take a look" spiel. We politely commended their work, which was commendable (as was their sales pitch), as the man rolled out different designs in quick succession before suddenly flipping them around to face us from the opposite direction appearing a different color. "You see?! You see?!" he exclaimed.
Knowing where this whole thing was headed, we tried to beat him to the punch and explained that while their products were beautiful, a carpet unfortunately was not backpacking cargo. This was followed by a demonstration on how "small" a rug becomes when you roll it up in their well-practiced way. Sorry, mate. Not even Aladdin could make that thing turn into a magic carpet.
On the second day, we explored the area by small boat. Removed from yet close to the banks, we caught glimpses of locals going about their daily lives as we floated past their dwellings or by the lake's edge that, like so many places in this part of the world, had become a public bath/laundry.
As we gently pushed past the water lilies, we took these quiet, relatively solitary moments just to be, studying this perfect image that nature had masterminded before us, carefully storing it away in our minds for safekeeping.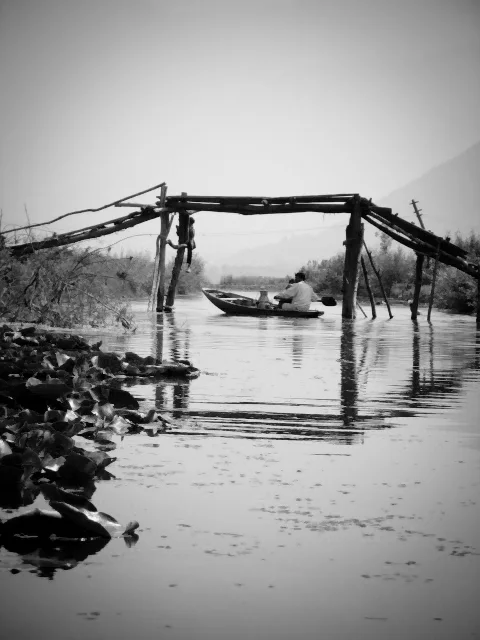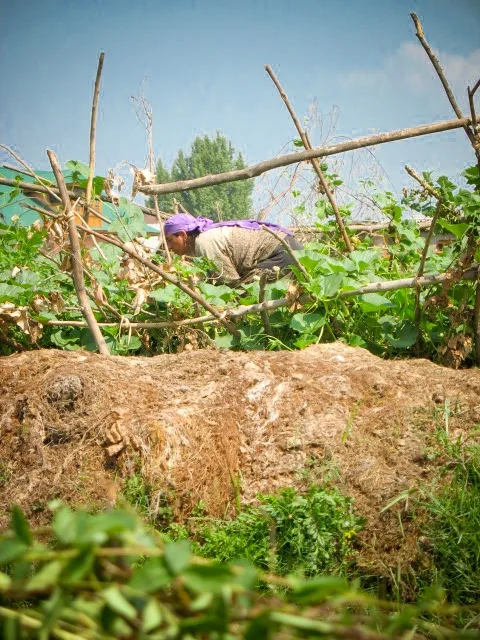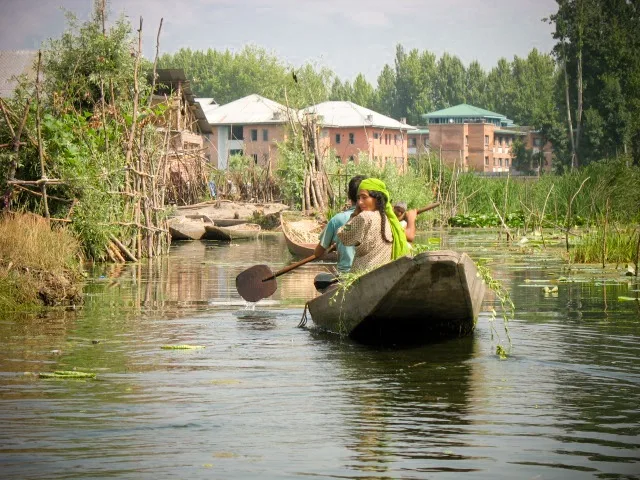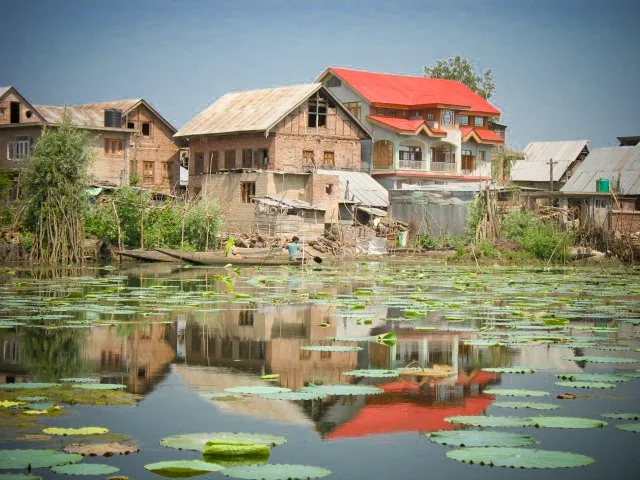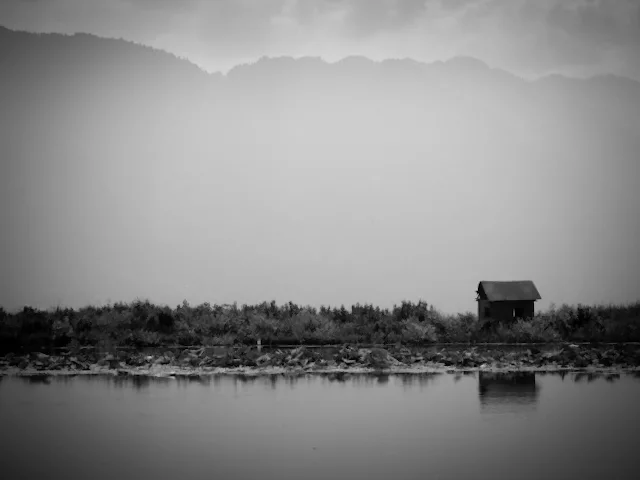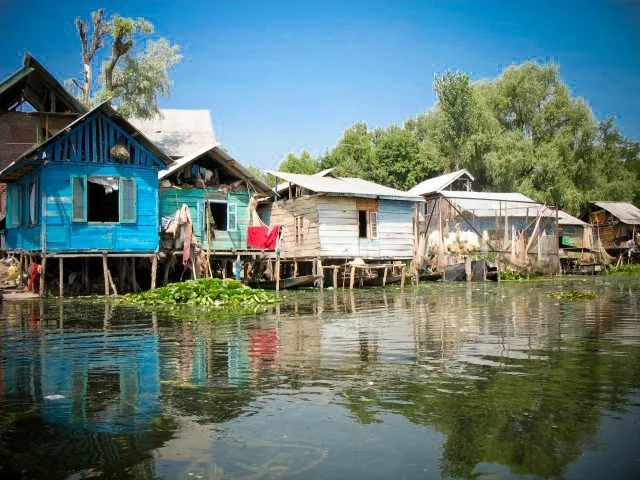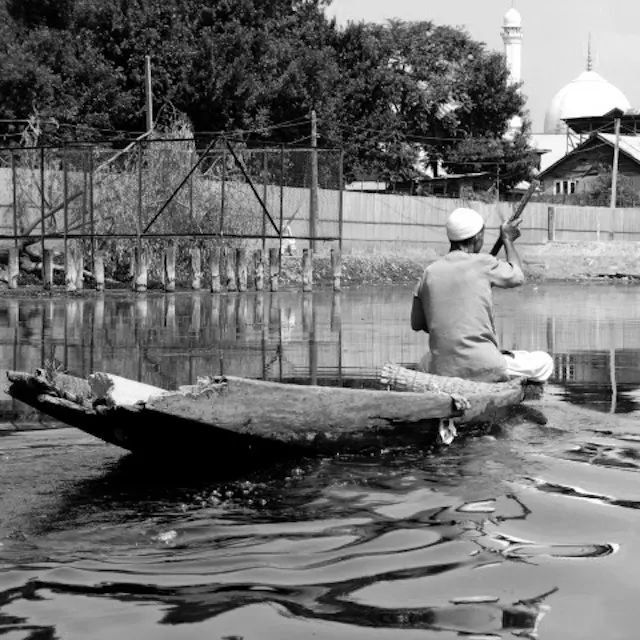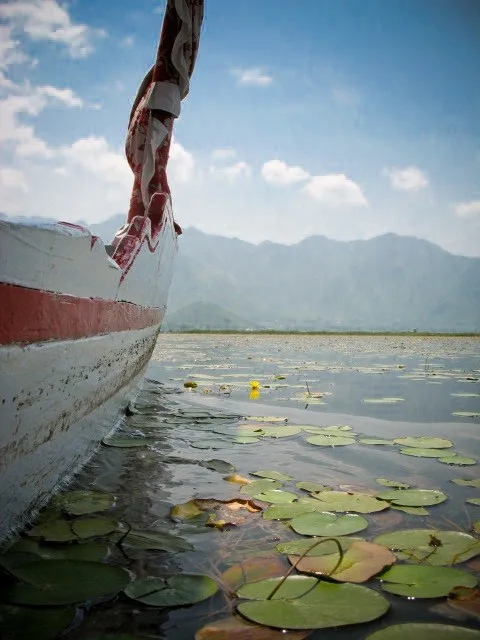 Want to read more about our adventures in the Himalayas/Kashmir? See also: