The Japanese are not new to the world of design and innovation. "A knack for design" would be putting it lightly and "world-class craftsmanship" not an overstatement. 'Made in Japan' represents more than just place of manufacture, it elicits an image of quality often unparalleled. Yet ask a visitor where these state-of-the-art products are made precisely, and the answer would likely be vague at best. Of course, it depends on what products we are referring to exactly, but today let's talk about some of the items we use on a daily basis in our homes and kitchens.
Let me introduce you to Tsubame and Sanjo, two manufacturing cities located in the center of Niigata Prefecture, where some of the finest metal and tableware in the country is produced. Given their small populations and the fact they sit side by side, the area, just like its major train station, is referred to as Tsubame-Sanjo.
The history of Tsubame-Sanjo
While centered on the same history of craftsmanship, Tsubame nowadays is well-renowned for its Western style knives and kitchenware, while Sanjo has developed a reputation for its high quality work tools, and items for the hair and beauty industry. The two cities, with a population of 80,000 and 100,000 people respectively, even have their own signature ramen. Sanjo is famed for its curry ramen, while Tsubame has a 'pork back fat' ramen, which fortunately sounds a lot heavier and greasier than it actually is.
The area's manufacturing history dates back some 400 years to the Edo Period starting with metal nails, venturing into samurai sword production, and now to some of the most sort after metal and kitchenware products in the country and around the world.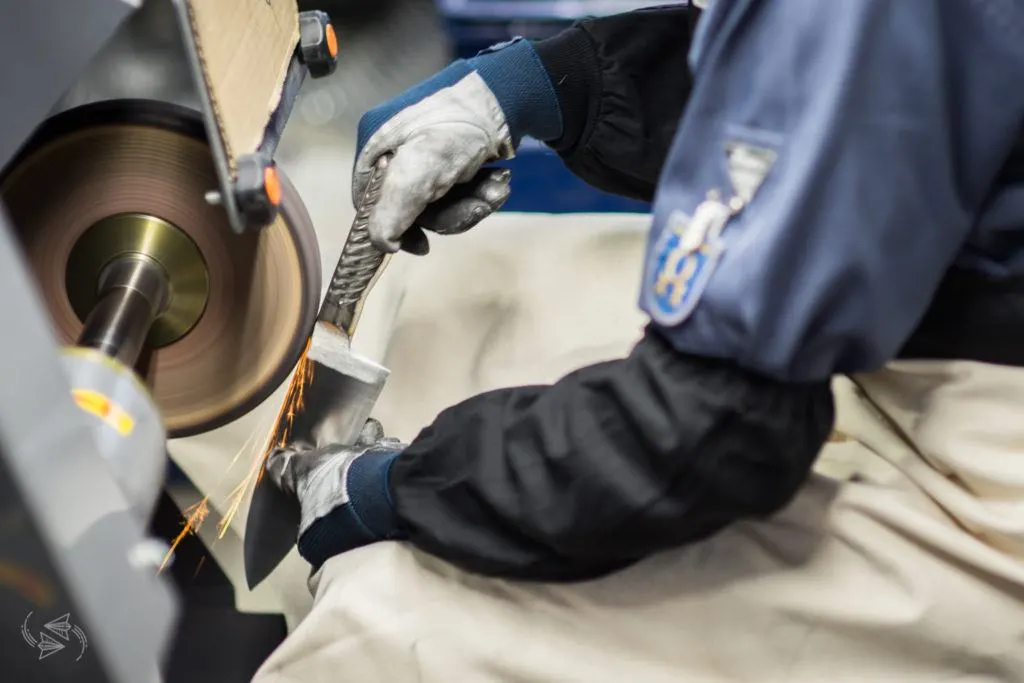 Locally-made products
On a recent trip to the area, we were fortunate to be able to try out a number of these products first-hand, while camping in the mountains of the Sanjo area. Among our favorite items were the high-quality kitchen knives, the super-light wooden chopping boards and the copper pot that cooked our rice to perfection in under half the time of a conventional rice cooker. Those who like beer and sake would probably also appreciate the frothing beer tumblers and the sake cups of differing materials that are said to actually vary the taste!
Visit a factory
For those interested in learning more about locally-made products and perhaps picking up a high-quality souvenir, we recommend paying a visit to some of the local factories. A number of them can be visited all year round, while some open up for a special event called the KOUBA Festival, generally held in early October. The festival is a collaboration between the area's various manufacturers, designed to showcase the area's craftsmanship.
On our trip, we visited the Tojiro Knife Factory, a renowned kitchen knife company whose knives are a favorite among some of the world's top cooking professionals. Tojiro started its Open Factory Tour in July 2017, which allows you to go behind the scenes and see various stages of production in progress. Using a combination of modern, precision technologies and time-honored techniques still done by hand, a factory tour will help you appreciate the labor that goes into producing one of their kitchen knives, a process that takes in the vicinity of 1 to 1.5 months. Considering the Tojiro Pro (DP Cobalt 170mm) knife we used during our camping trip retails for 8,640 yen (around $80), we think that is extremely reasonable!
Other factories that we'd like to visit next time are the Sanjo Blacksmith Dojo, where working blacksmiths can help you forge a rather cool katana-like letter opener from a nail, and the Suwada Open Factory, where they produce a variety of work tools and personal care items. Everyone we know who has visited this factory has walked away with a new set of nail clippers, and completely swears by the fact that they will revolutionize your personal care routine.
Go camping
While many of the products we used during our camping trip had been specially assembled from various manufacturers for us to try, you can rent a range of lifestyle and outdoor products such as tents, sleeping bags, outdoor chairs and grills from the Snow Peak campgrounds, in a kind of "tebura" (empty-handed) service that allows you to basically show-up unprepared, apart from bringing along the food you'd like to cook. All the products once again showcase the type of ergonomic design that Tsubame-Sanjo is renowned for. Being able to rent the equipment you need is particularly convenient for travelers who don't want to be weighed down by camping equipment or would prefer not to make the investment themselves.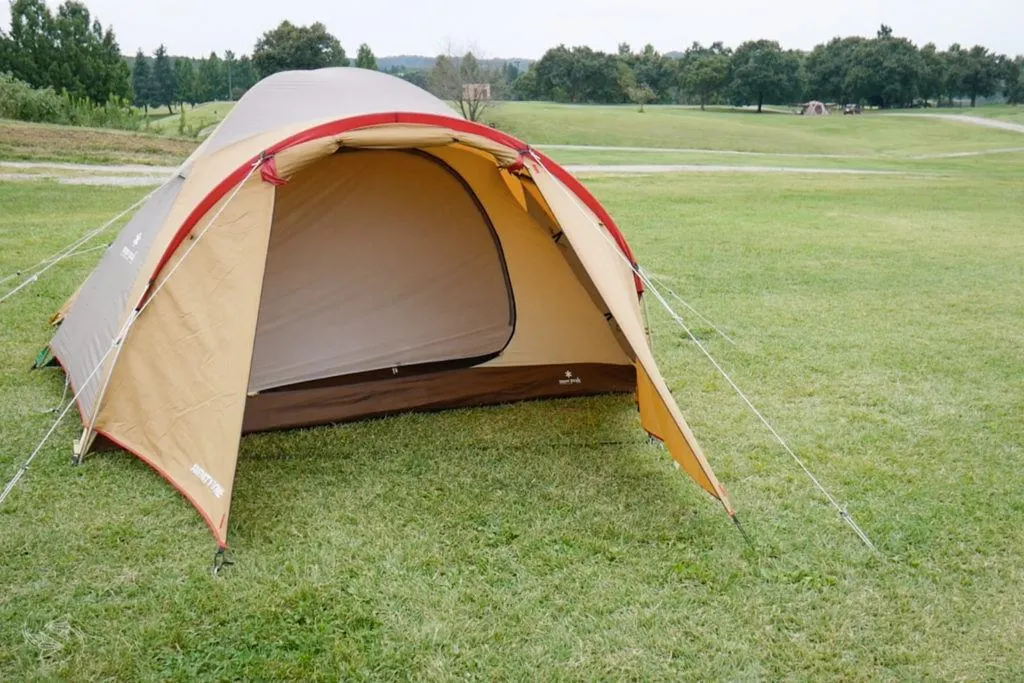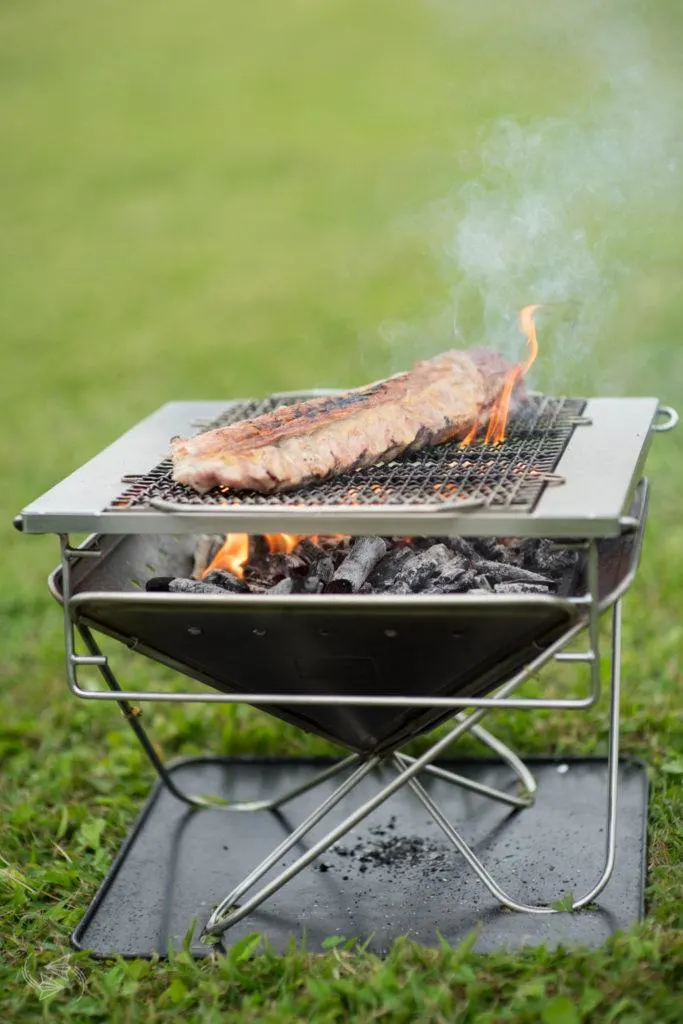 Cook with locally-produced ingredients
While in Niigata, you should also get to know some of the local food and drink products that go hand in hand with the culinary and lifestyle based manufacturing industry of the area. Niigata's rice is considered the best in the country thanks to its low temperatures and fertile lands fed by the abundant, nutrient-rich soft water from the melting snow of its mountains. Niigata Prefecture produces more than 20 varieties of rice, but it's the slightly sweet 'Koshihikari' variety that is considered the epitome of them all, elevating rice standards to a whole new level. As the staple ingredient of Japanese cuisine, the Japanese take their rice seriously, and I probably wouldn't have believed that white rice could vary so much in taste and texture if I hadn't of had the chance to taste freshly cooked Koshihikari for myself.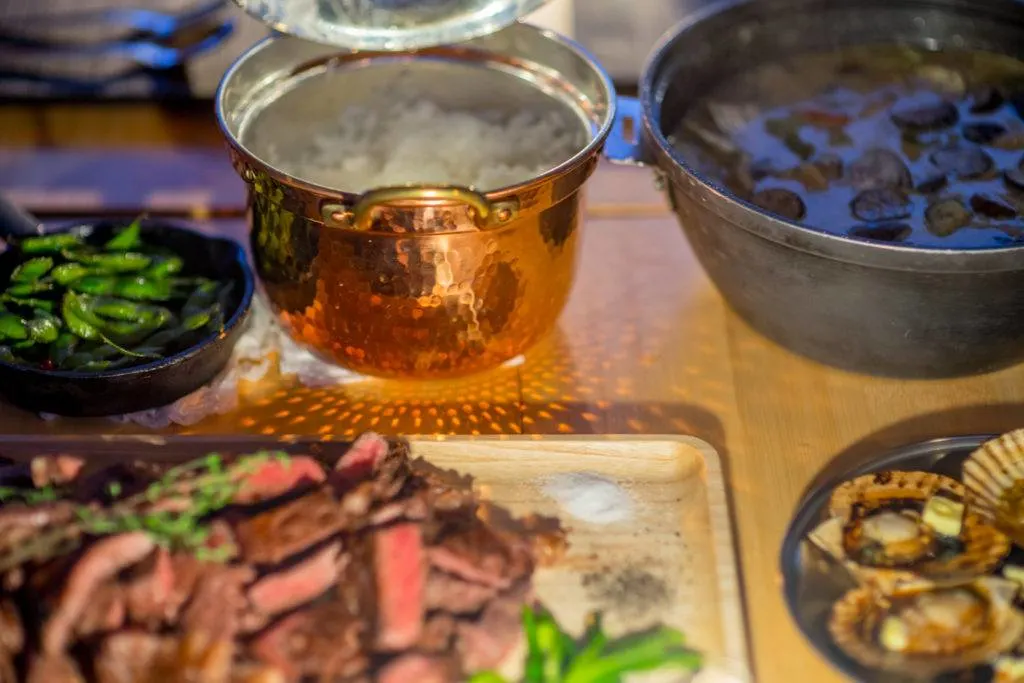 Niigata's exemplary rice growing environment also lends itself to creating another product of importance in Japanese dining: sake. During our trip, we had the chance to try Hakkaisan, a high-quality sake that is brewed with the pristine soft water of Mt. Hakkai, considered the "spring water of the god Raiden," and carefully selected locally-grown rice varieties. The resulting sake is 'light and crisp' and is said not to interfere with the food it is paired with.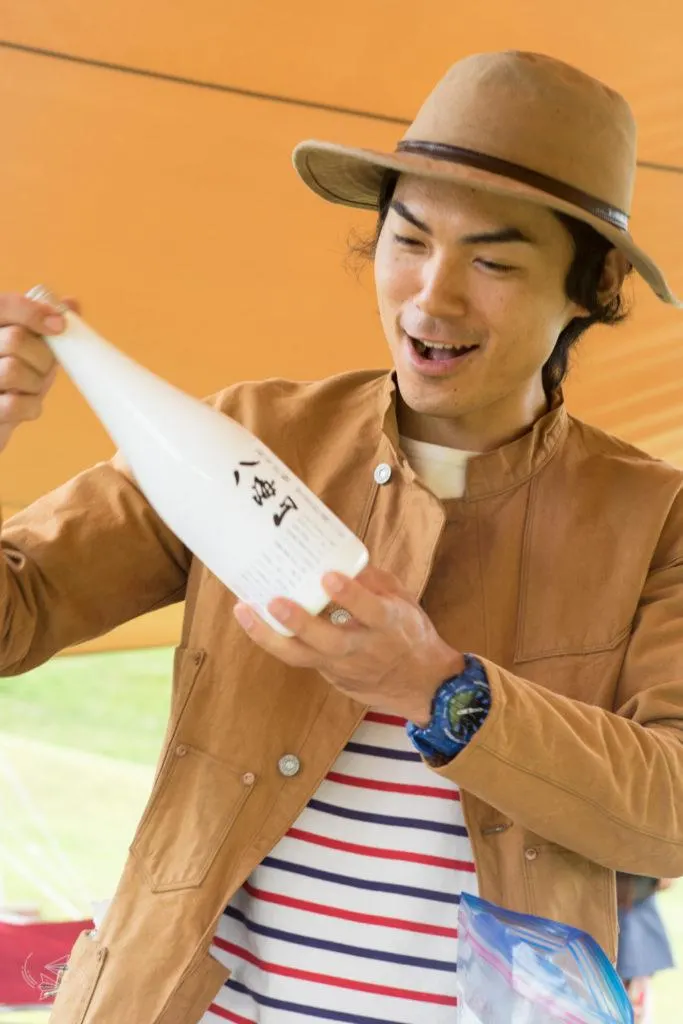 If you're looking for some inspiration for camp recipes, check out some of the meals we cooked with locally-sourced ingredients, as well as see some locally-manufactured cooking and dining products in action, in these videos.
Watch High-class camping in Niigata, Japan on YouTube here.
Watch Tsubame-Sanjo: Camping, Ramen & Tojiro Knife Factory on YouTube here.
Many people visit Japan knowing that some of the highest quality products in the world are manufactured here, but few get to see that process for themselves, let alone buy those products direct from the factories and tradespeople who actually made them. Our visit to Tsubame-Sanjo gave us renewed appreciation for Japanese craftsmanship and design, as well as motivation to uncover more of what rural Japan has to offer.
Tsubame-Sanjo can be reached in under 2 hours from Tokyo Station on the Joetsu Shinkansen (bullet train). Tickets cost around 9,000 yen one-way and are completely covered by the JR Pass. A store called 'Tsubamesanjo Wing' showcasing and selling some locally-made products is conveniently located in the station itself. Look out for the tagline 'organic lifestyle creation'.
We were guests of Niigata Prefecture for this trip. As always we keep it real and tell it like it is. Find out more about what Niigata Prefecture has to offer here.
Pin me for later!