Poland. It showed me what I thought I knew about world war history and turned it on its head. It opened my eyes in so many ways, sometimes to really difficult things, but I am better for seeing them, for trying to imagine the inconceivable.
Modern-day Poland is not removed from this history, in many ways it was shaped by it. Yet Poland has re-emerged onto the world scene in a way that may not have ever been imaginable post WWII and has opened itself to travellers to not only learn from the past but to experience everything this country has to offer. And there's a lot, let me tell you! Not to mention it's super affordability that will have you gasping at some of the other pricing across Europe.
Our very short stay only allowed us time to visit Warsaw and Kraków so these tips will be based on these two cities only. We haven't included the World Heritage Sites on this list as we figure you'll go to them anyway, and you should. We do encourage you though to seek out some of the rest of the country's gems: Gdańsk, Wrocław and Poznań as a few examples. We'll certainly be heading there next time with more time on our hands.
Until then, these are our top tips for stays in Warsaw and Kraków, and perhaps a couple of them for Poland more generally.
1. Eat at a milk bar
When we talk about the milk bar in Australia, we mean the local corner store. In Poland, you head to a milk bar for typical Polish dishes at cheap prices. Pay for what you want and then take your receipt to the kitchen counter where you'll be served up your homely meal cafeteria-style for eat-in or take-away. Eating at a milk bar not only gives you the chance to try a variety of dishes that locals genuinely eat for a steal, but their communal nature means you can dine with the locals too. You never know what interesting person sets their tray down next to yours!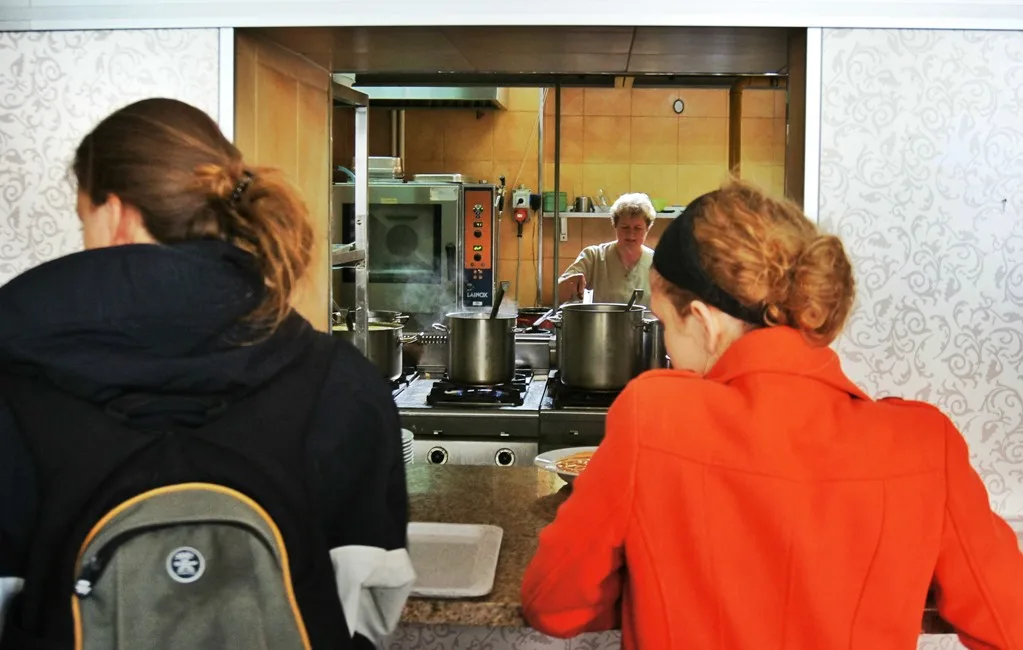 2. Get famished and then tuck into a zapiekanka in Kraków
Said to be the best in Poland, the zapiekanka or open toasted baguettes in Kraków's Old Jewish Quarter (Kazimierz) are a must-try. Head to the rather unassuming square of Plac Nowy where you'll find various hole-in-the-wall zapiekanka eateries operating out of the rotunda (Okrąglak). Interestingly, the rotunda used to function as a kosher slaughterhouse for the Jewish community before Nazi occupation. Today, it satisfies famished party-goers to all hours of the morning with their giant toasties covered in a multitude of different toppings. According to In Your Pocket's Kraków City Guide, going to Kraków and not trying a Plac Nowy zapiekanka is akin to "visiting Dublin without having a Guinness." Well then, better work up an appetite!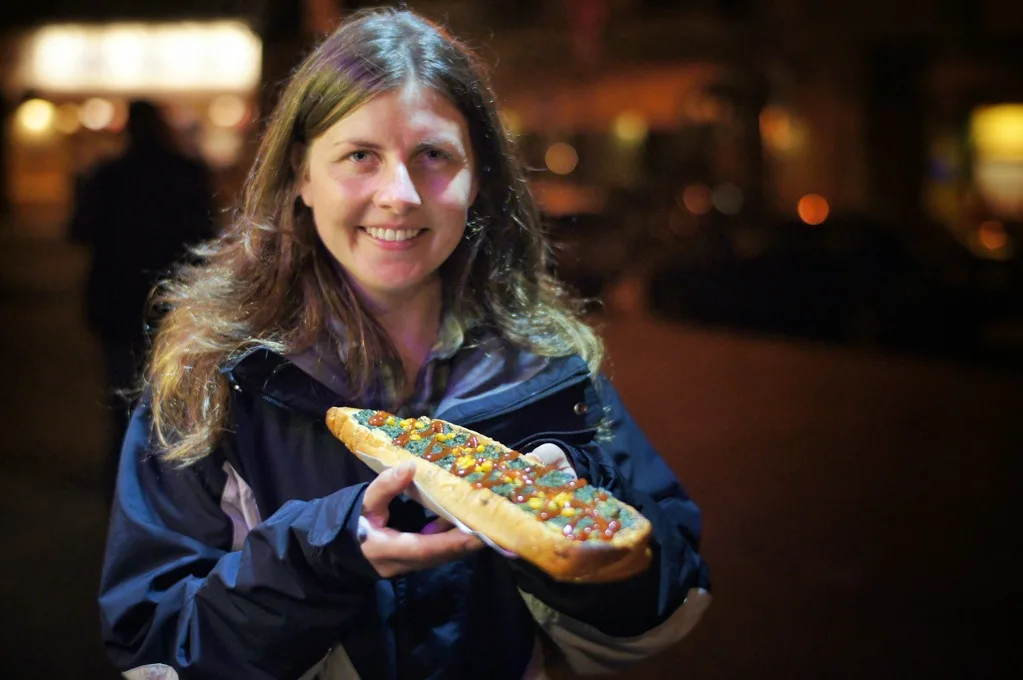 3. Get thrifty
If you're looking for a wearable keepsake or just love the thrill of a bargain, you have to check out Poland's thrift stores. Some even sell by the kilo with different prices on different days of the week! You'll see quite a lot of them once you start looking but if in Kraków, ul. Filipa has a high concentration of vintage stores that will add a glimmer to your eye. Look out for signs that say 'Odzież na Wagę', 'Tania Odzież' or indicate a price by kilo (zl/kg, zl/szt). Happy rummaging!
4. Get your science on
This is one for the little kids and big kids alike! The Copernicus Centre is without a doubt the best science centre I have ever been to. It's full of interesting stations that will keep the whole family occupied for hours. Look at a series of photographs with your hands over the sensor – it will tell you how emotionally sensitive you are based on the reaction of your skin. Answer some questions about yourself and the computer will give you your own customized tattoo design for your personality. Hai and I couldn't drag ourselves away from the Dutch auction in which price goes down over time. Compete against each other for the best price and profit against the market price. Give in too quick and you won't make much. Wait too long and you risk losing all together! Head to the Copernicus Centre early and plan on spending most of your day there – a few hours isn't enough!
5. Experience what it's like in the World's Thinnest House
Yes, there is such a thing and it's in Warsaw! You can go and take pictures of Keret House from the outside anytime, but be sure to check out the open house days to see if they coincide with your visit. For a donation, you'll be given a tour (2 people at a time – they don't call it the world's thinnest house for nothing) and you can get a taste of what it's like to live there – peer into the bathroom, write a note from the study and even sit on the bed. And people do live there. It's an artistic haven of sorts where artists of a variety of disciplines can apply or be invited to stay for three week periods. To learn and see more of this fascinating structure, check out our full post on this little known but totally cool attraction.