Yakushima may be a UNESCO World Heritage Site, but it's still one of Japan's best-kept secrets. Located just south of Kyushu mainland, this island full of natural wonders really has to be seen to be believed.
Here are 5 things to do in Yakushima that are an absolute must!
See the magnificent Yakusugi
Yakushima cedar trees, or 'yakusugi' as they are referred to in Japan, are the main tourist draw to the island. These ancient cedar trees are thousands of years old and can have a circumference of tens of meters.
The oldest tree in Yakushima and in fact the oldest tree in Japan is known as the joumon-sugi. Upper estimates put the age of this incredible specimen at 7,200 years old. If you want to see it, do be prepared to hike; it's a 10-hour round trip from the closest parking area.
Our best recommendation for yakusugi viewing, however, is Shiratani Unsuikyo or Shiratani Unsui Ravine. The surrounding forest is well-known as the inspiration for the Ghibli anime Princess Mononoke and it's easy to see how it captured Hayao Miyazaki's imagination. This forest is jaw-droppingly beautiful and, fortunately for visitors, it's also a lot more accessible too.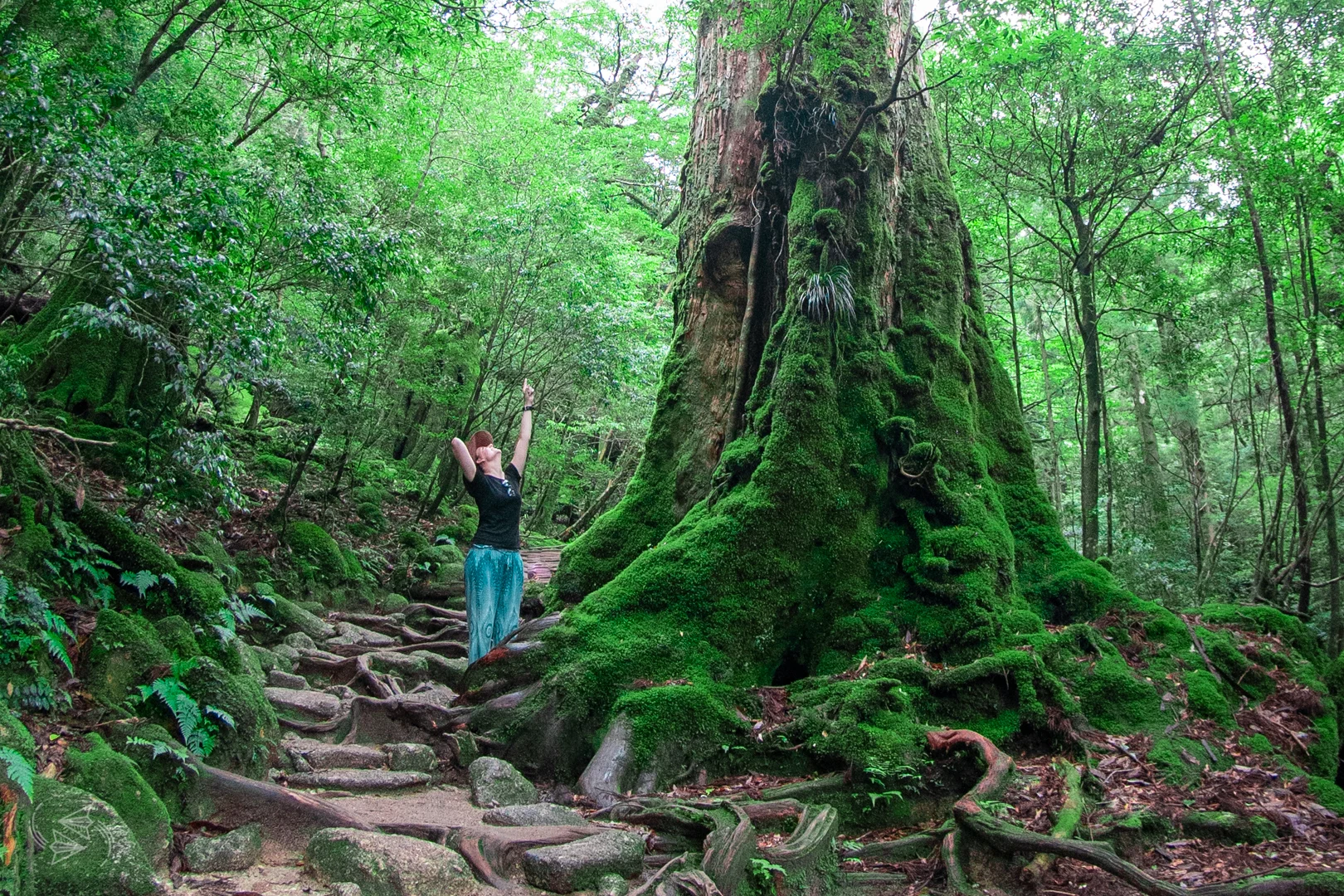 There are three different routes, ranging from 1-4 hours. If you have time, we recommend the longest one, the Taikoiwa Rock Course, as it takes you through part of the Kusugawa walking path, where you can see ancient cedar after ancient cedar covered in the most incredibly lush carpet of moss! Seriously, you would never believe that moss could be so exquisite or so varied. There are an estimated 600 varieties of moss in this forest alone!
Those who prefer or require shorter and more manicured paths can head to Yakusugi Land. The shortest course to the yakusugi only takes 30 minutes and the trail is a boardwalk for easy footing.
Visit Oko no taki Falls
There are a number of stunning waterfalls on Yakushima, but our absolute favourite is Oko no taki on the west side of the island.
Dropping 88m (288 ft) from the slope of Mount Nagata, it's equal parts menacing and gorgeous. They can easily be reached in a couple of minutes by foot from either the carpark or nearest bus stop.

The falls are at their most impressive after rain, which Yakushima gets a lot of. In fact, at up to 10 meters annual rainfall in some areas, it is the wettest place in Japan!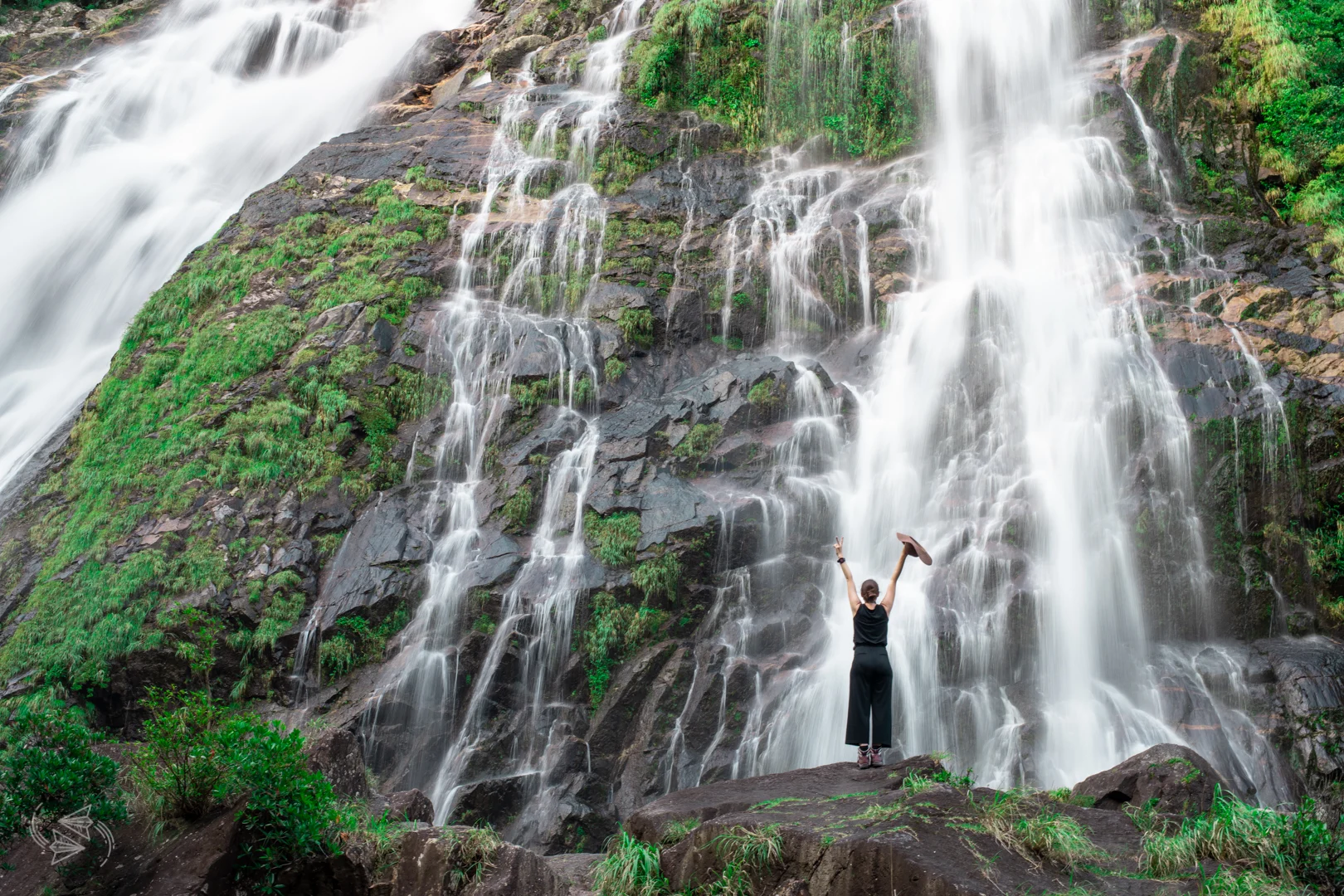 See endangered sea turtles

Yakushima is an incredibly important place for the conservation of green sea and loggerhead turtles.
Japan is the only area in the North Pacific where loggerheads lay their eggs and about half come to Yakushima to do so. Of those who come ashore on Yakushima, around 90 percent choose Nagatahama Beach on the northwest of the island. It is therefore a location of critical importance to the longevity of the species.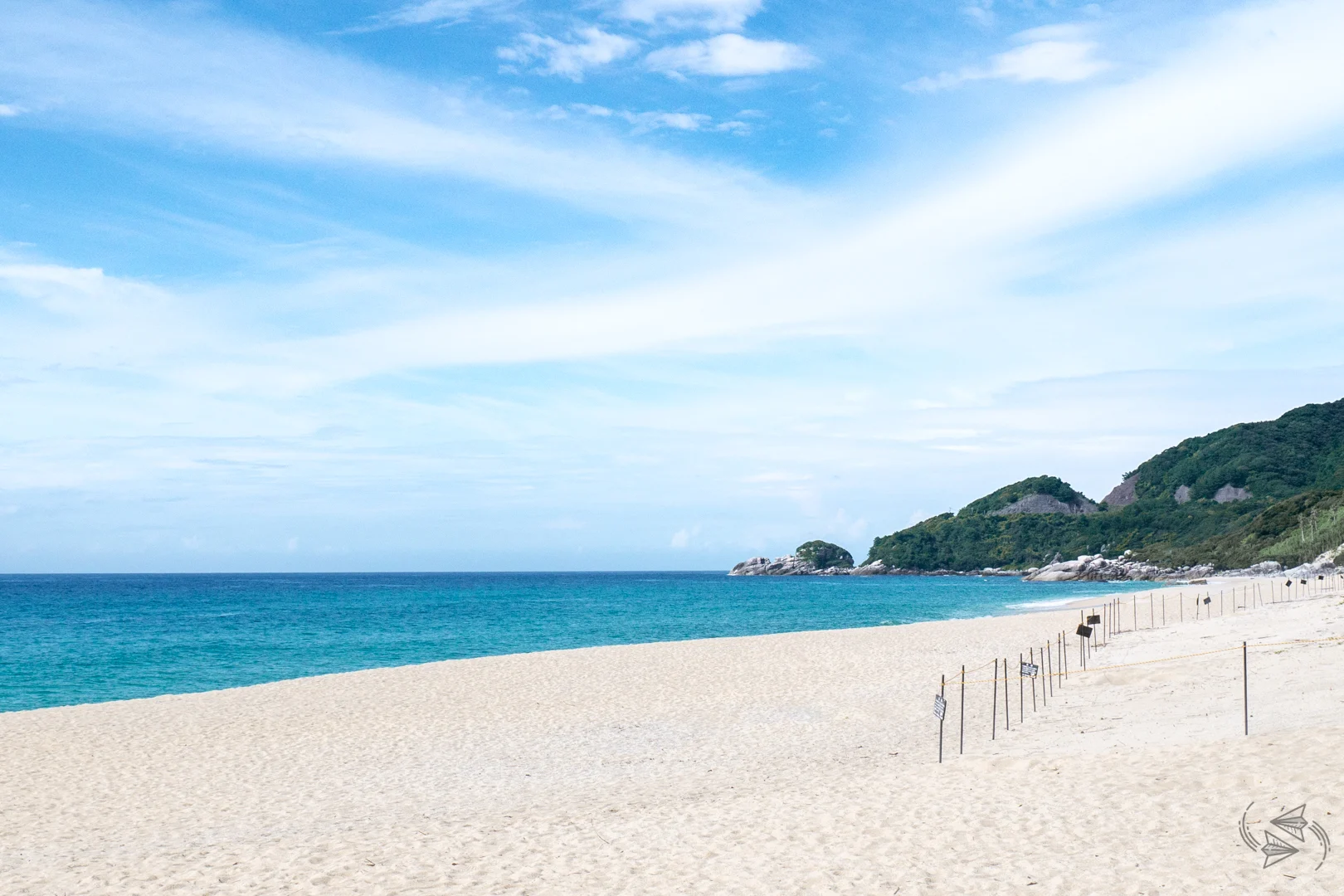 Sea turtles come ashore to lay and bury their eggs from late April to early August, laying an estimated 80-120 eggs, while hatching occurs from early July to late September. Access to the beach is prohibited at night from May to August during the time of highest turtle activity. However, you can book sea turtle observation tours that are run by locals and nonprofit organizations working to boost the rates of egg laying and successful hatching.
They monitor the beach at night and allow limited turtle-friendly observation. We were fortunate to see loggerhead turtles emerging from their shells and making their first walk to the ocean. It's hands down one of the most phenomenal natural spectacles we have ever witnessed.
You can contact the Nagata Sea Turtle Liaison Council for reservations directly, or head to the tourism information building near the ferry port who can call on your behalf.
Bathe in ocean onsen
Onsen, or hot springs, are often on the list of things to do for travellers to Japan, but Yakushima offers a unique bathing experience, that is even unusual for Japanese.
On Yakushima you have the opportunity to not only bathe in mixed gender onsen, a rather dying tradition that can usually only be found in very select places in the countryside, but also do so right on the beach with an ocean view.
There are two ocean onsen in Yakushima, Yudomari Onsen and Hirauchi Kaichu Onsen. Hirauchi Kaichu Onsen is definitely our pick of the two. You can only visit during low tide as the rest of the time it is underwater! You can simply Google for the current tide times when you want to visit.
These onsen are no swimsuit zones, although a modesty towel is allowed. While you might feel intimidated about having to get your kit off at the beach, it will no doubt be one of the most memorable experiences of your trip!
If you're wanting to go to a regular swimming beach, then Isso Beach is the place to go. It's quite the sight, with white sand in the foreground, lush greenery on the mountains in the background, and the most crystal-clear water in Japan, that until now I thought was only reserved for Okinawa. You can rent snorkels and flotation devices at one of the shops for 500 yen (2 hours). Scuba diving is also popular here and can be arranged by tour.
Drive among monkeys and deer
The Seibu Rindo, a section of road on the west side of the island, is an interesting adventure to say the least. Not only are the roads extremely narrow, meaning that reversing for and waving through oncoming cars quickly becomes second nature, but they are also frequented by large numbers of Japanese macaques.
They love hanging out by and on the road, and don't seem to be particularly concerned by approaching vehicles, often sprawling out on the asphalt and grooming, and not moving until they really have to.
The deer are beautiful and will give you all the Princess Mononoke vibes, appearing as if they are the animation come to life. When there is a big enough space to do so, it's worth pulling over and observing them as they graze and frolic across the forest floor.
Have you been to Yakushima? Would you like to?
Pin me for later