One of the biggest reasons we couldn't wait to get to Italy was the food!
When we heard about Eating Italy Food Tours and their eating expeditions with local foodie experts, our minds and our stomachs could not pass it up.
We'd never heard of Testaccio in our reading about Rome, but as it turns out, it's a pretty important place for food and was exactly where we were headed for our Taste of Testaccio tour. Not only is it considered the original foodie neighborhood of the city, but it's also where Roman cuisine is said to have been born!
On the tour you have the opportunity to enjoy 12 tastings from 9 different food stops over 4 hours! From scrumptious treats at the patisserie, decadent truffle cheeses and cold cuts at the gourmet food shop, to authentic street food and, naturally, some of the best pizza and pasta you can get in the city.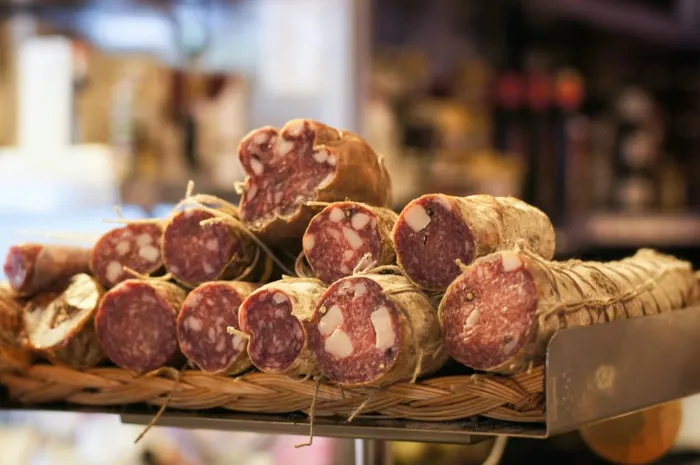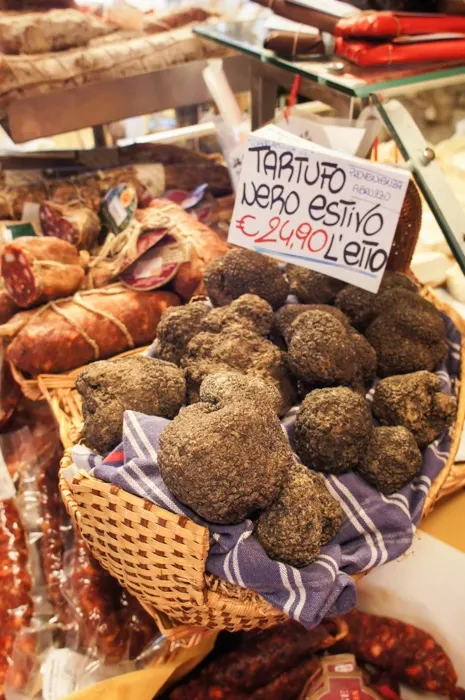 One of our favourite parts of the tour was visiting the Testaccio Market and having the opportunity to meet some of the stall owners, many of whom have been in this line of work all their lives and have inherited the family business. It was clear that food in Italy is more than something to fill a grumbling stomach, it's an unrelenting passion, and a great deal of pride goes into food preparation and ensuring your customers are satisfied. We of course couldn't be rude and sampled some of their produce too! ;)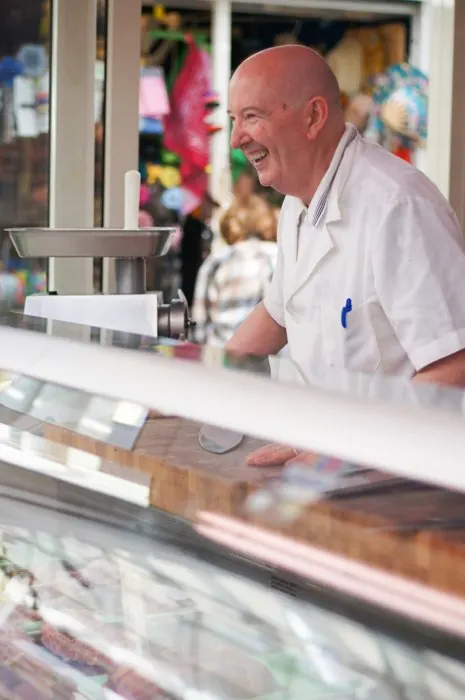 If the sound of all this eating has you concerned about fitting it all in, you needn't worry. Eating Italy have this tour wonderfully balanced with perfect portion sizes that give you a good taste without filling you up too quickly, as well as several so-called "digestion" stops, where your guide takes you to a few interesting sites around town (including Rome's only pyramid!) while taking a break from the eating.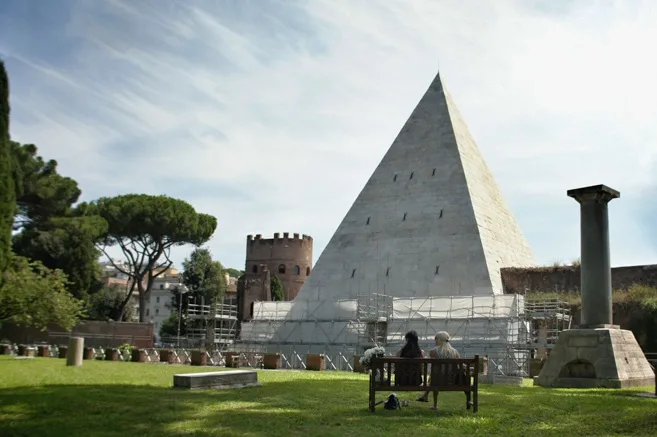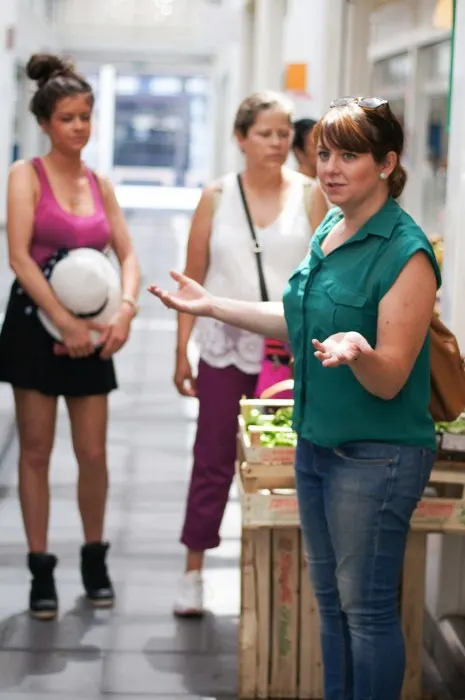 Our guide Kate was so knowledgeable about Rome, Italy, food and history that the four hours flew by. We learned so many things about Italian culture that were invaluable for the rest of our time in the country. Whether you're a big food lover or not, we'd recommend this tour just to familiarize yourself with Rome and learn how to really "do as the Romans do". Consider the awesome tastings just another great bonus thrown in.
Of course, an Italian food tour wouldn't be complete without a gelato stop and was the perfect way to end our eating walking expedition on a hot summer's day. This was perhaps one of the things I was most eager to learn on this tour: how to tell the real gelato from the fake stuff, just by looking at it! This is surprisingly a very important skill to have on your Italian holiday. Did you know that 80% of gelato in Rome is fake?! Another interesting fact we learned from Kate. I'd tell you how but that would ruin the fun of discovering this on the tour for yourself!
But we will give you this little sampler of what you can expect on the Taste of Testaccio food tour on your next visit to Rome in our latest video.
Warning: Do not watch on an empty stomach.
If you'd like to "eat Italy" yourself, check out Eating Italy's website for information on all their food tours as well as cooking classes on offer.
We'd like to thank Eating Italy for hosting us on this experience. As always, opinions are our own.