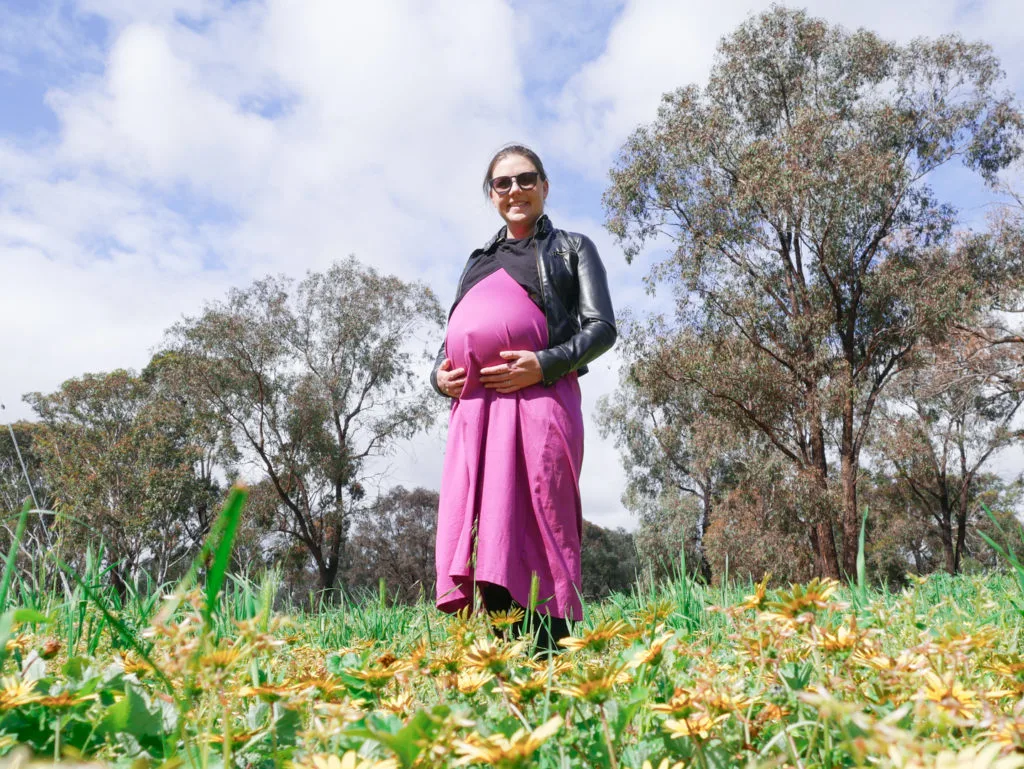 Who knows? But I'm close to it.

My official due date is tomorrow – October 10th. And if it doesn't happen tomorrow – statistically only 4% of babies actually come on their due date – it's going to happen very soon.

As this might be my last opportunity to write about the pregnancy before the baby comes, I wanted to give you a quick update on the last little while.
The last trimester
This last stretch of the final trimester has been pretty exhausting, and the past month has been particularly brutal. Fatigue, aches and pains, insomnia and general discomfort have all ramped up significantly. Even a bit of nausea has returned.

On top of that, I've been getting Braxton Hicks – the practice contractions many women experience as their bodies prepare for labour – for many weeks, and now usually get them for a little while each night.

The baby's head has been "engaged" – in the right downward position for birth – for weeks. This has meant that the downward pressure has been quite intense, especially as she keeps getting bigger and heavier, and my stomach is dropping.

In fact, basically all the symptoms I've been having for the past 3-4 weeks have been in that "pre-labour" category, all positive signs that we are getting closer.

The doctors have been telling us to prepare for labour anytime since 37 weeks, when the usual window for birth begins. So I've had it in the back of mind that she could come ahead of the due date and kind of thought that she might considering she was already in position and my symptoms were becoming more pronounced.

But it seems that even when you think this is the most uncomfortable it can get, it somehow gets a little more so. It's definitely harder to move around than even a week ago. And the discomfort levels are mounting.
It's weird
Overall, it's just a really strange time waiting for this imminent labour to begin.

But we're trying to enjoy this last bit of time as just the two of us. Hai is still reading to her every night – we've graduated to novels because he's going through the picture books too fast! He's currently reading her a chapter a night from 'The Secret Garden'.

We're enjoying her crazy movements that make my stomach into insane boxy shapes. Her body is skewed to the left, which you can physically see a lot of the time and physically feel all the time, and so I feel a lot of weight on my left side. Hard limbs protrude constantly and she definitely doesn't have much, if any, space to stretch out now. But I think that this is what I will miss most about being pregnant when I'm not anymore, so I'm trying to take that in as much as possible.

The week before last I was feeling a little overwhelmed with having been so busy with the move and a lot of annoying setbacks happening beyond our control. It was like we couldn't catch a break. But this week, I've made myself forget about these things as much as I can and I'm feeling oddly calm about everything, including the labour.

Every night when I get Braxton Hicks contractions or other aches and pains, I'm not worried about whether "This is it" or not. I guess when it's been happening for weeks you start to become a bit blasé about it, and think "I'll know when things really get going." So I just sit up and breathe when I have to and then go back to sleep.
Excitement
It's hard to imagine all the emotions we will feel when we get to meet her for the first time. But we are just so looking forward to it.

And as much as I am enjoying certain parts of pregnancy and know what a privilege it is to reach full-term safely, it will be nice to not be pregnant anymore. To be able to move around more freely and see my toes again, and to simply start this new chapter of our lives, with all its own unique challenges.

Now we've finally made it to 40 weeks and it's any day now.

Wish us luck and we'll see you next time as new parents!

P.S. Follow us on Facebook if you want to be one of the first to know when she arrives!