Happy National Tulip Day from The Netherlands!
Yep, that's right, since 2012 the Dutch have honoured one of their most iconic national symbols with its own special day. An initiative of the Dutch tulip growing industry which exports an estimated 1.7 billion stems each year, the day officially kicks off the start of the year's tulip season.
The annual festivities center on Dam Square in Amsterdam which is transformed into a vibrant art garden comprised of around 200,000 tulips for the event. Visitors are invited to come pick their own bunch to take home. They should really call it "National Happiness Day" – what joy some colourful blooms and the excitement of spring brings. What's more, the whole event and as many tulips as you can carry are yours free!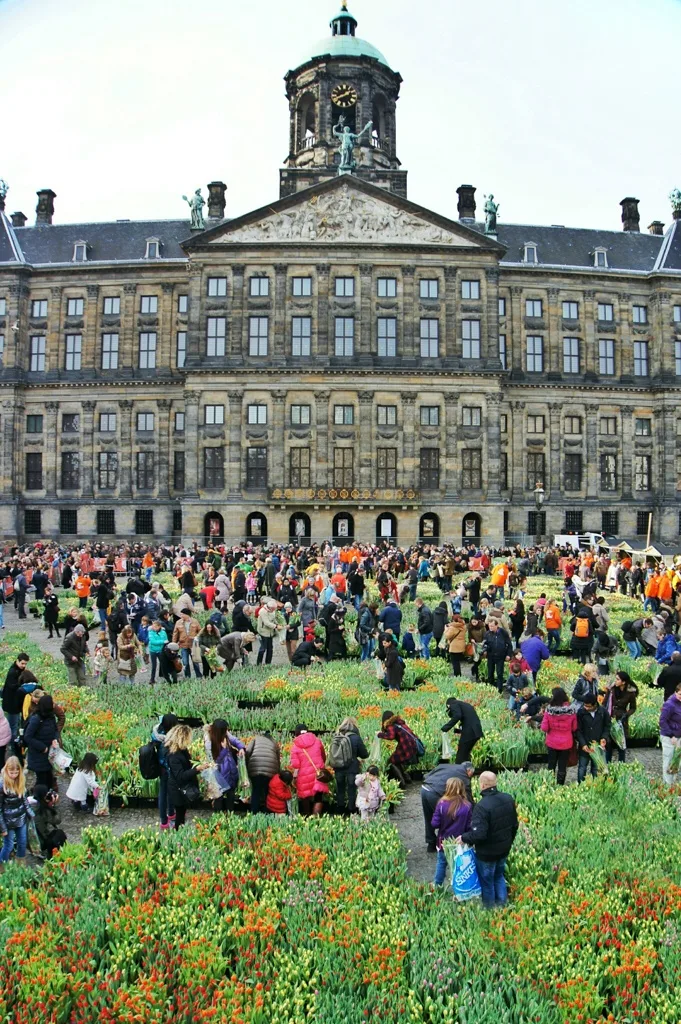 Got a special date, want to make someone's day or just brighten up your home? Or perhaps looking for a fun, family-friendly event to bring the kids? The Dutch tulip industry are happy to oblige.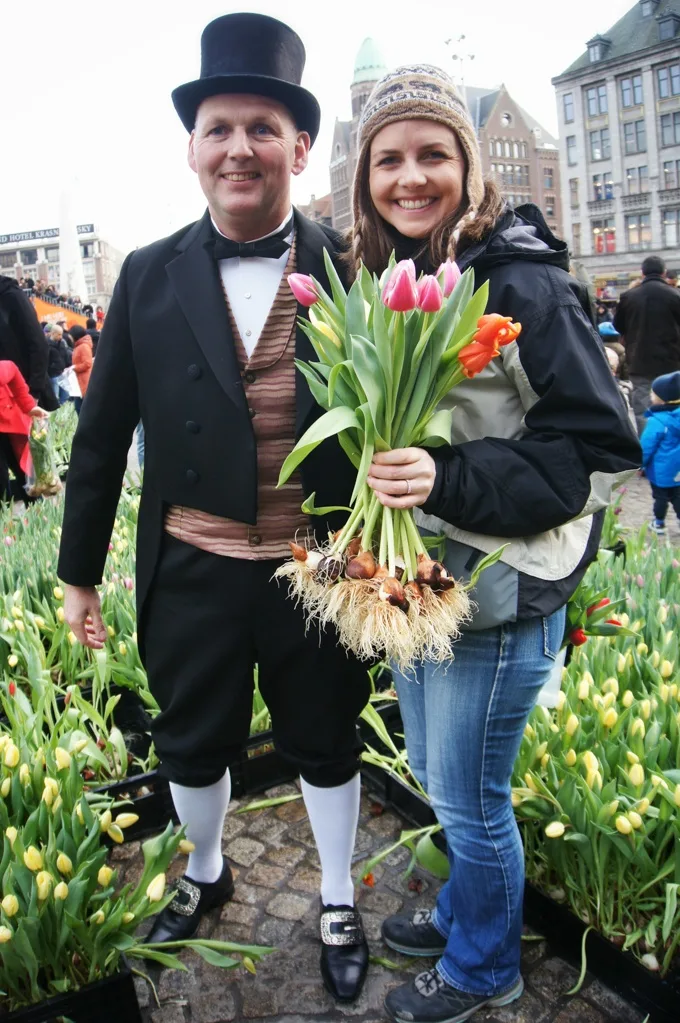 The tulip picking begins at around 1pm. By that time, the queue to get in is already lengthy; today it took around 45 minutes to reach the front. Get there early if you want to be one of the first inside. That said, there were still more than plenty to go round even by the time we left at 2:30pm. Be quick on the orange ones though; apparently a Dutch favourite. ;)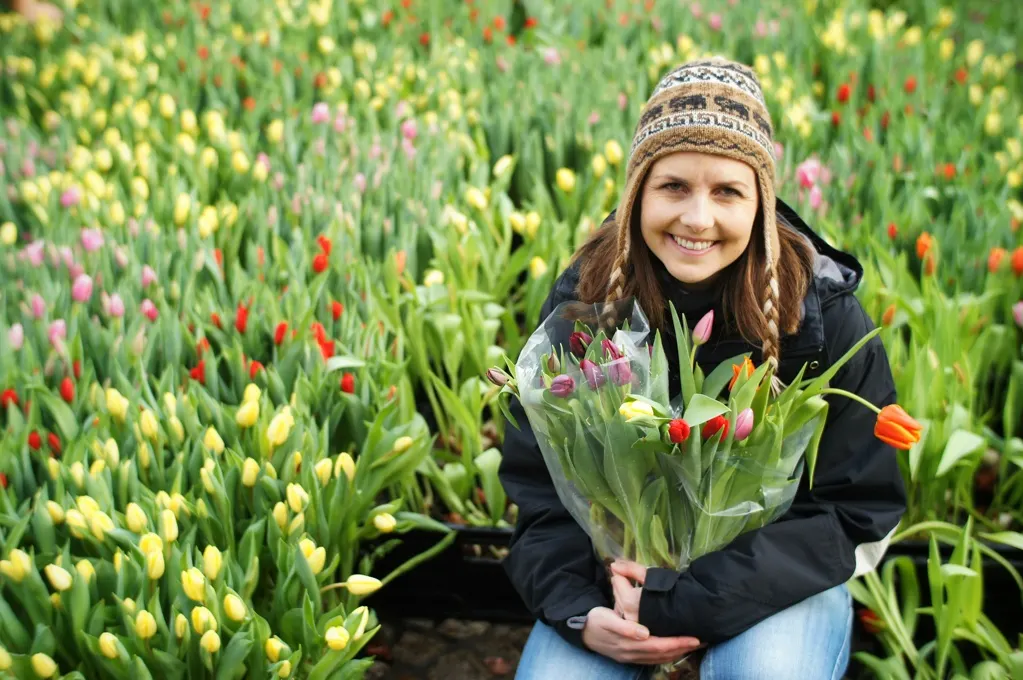 It was quite interesting to see how different people comprised their bouquets. Some went for a bold bunch of the same colour, some selected two or three of their favourites, while others went for a striking show of spring with an eclectic mix of everything.
Whatever the inspiration, one thing was common across all visitors. A noticeably kick in one's step and a smile from ear to ear. Like a kid in a candy store, you'll be wondering where to turn or what to pick next. What a lovely feeling. Life is wonderful.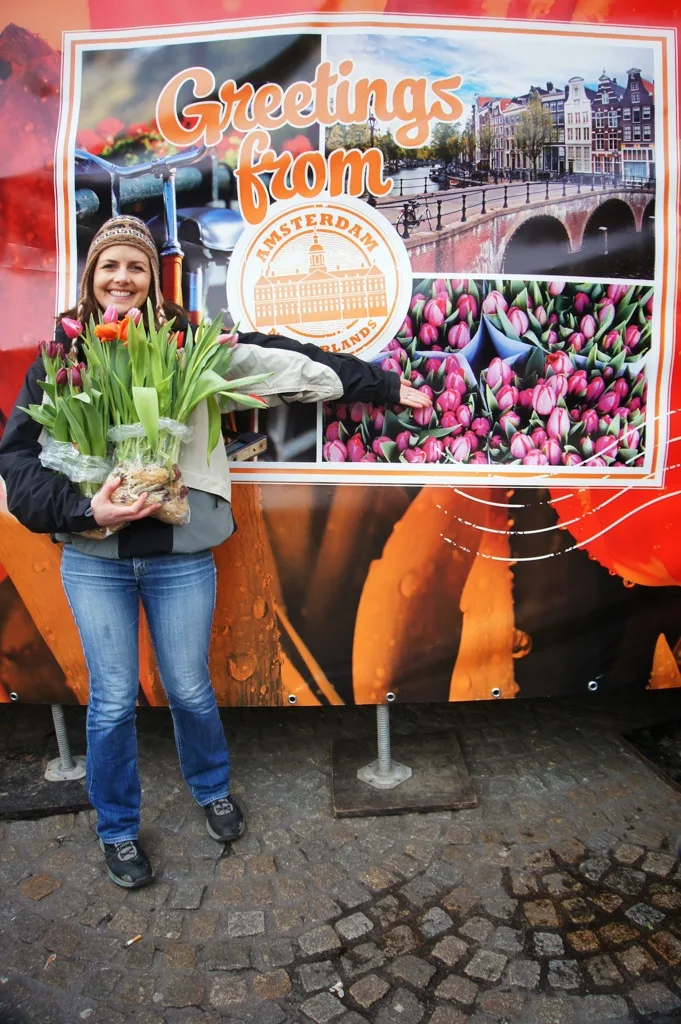 National Tulip Day is held in January each year. Be sure to check the details of future National Tulip Day events on the I Amsterdam website.