This week, we were honoured to be featured in Australia's mX Newspaper in Melbourne, Sydney and Brisbane!
For those of you who haven't seen it yet, here it is!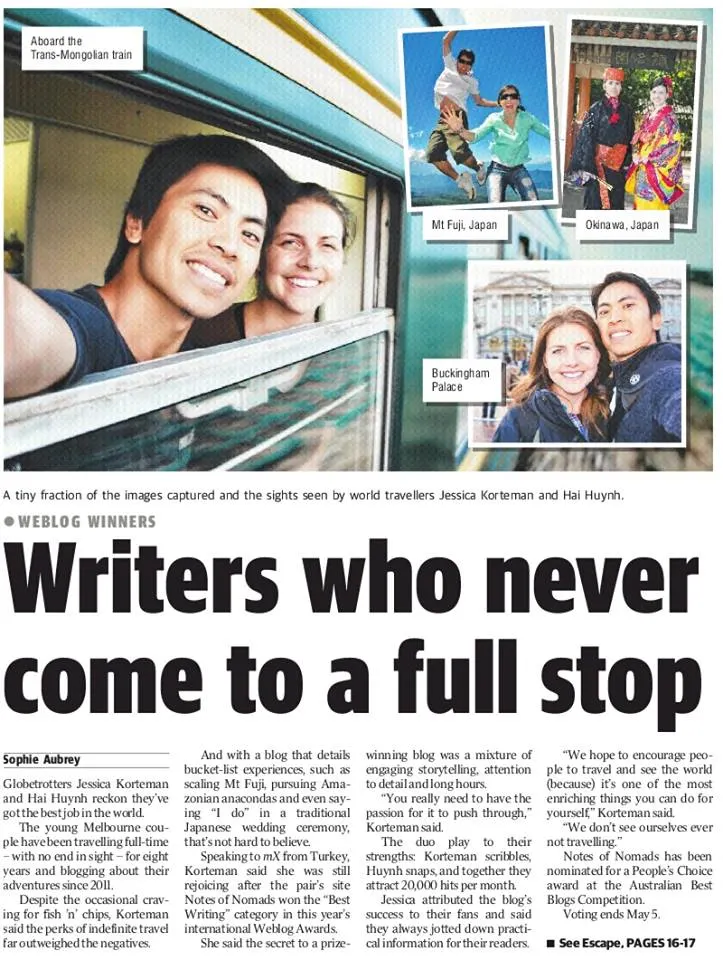 Having trouble reading the text? The article is also available online here.
We have been so humbled by the response. Thank you so much for all your 'likes' and kind comments via our social media channels. And, as always, thank you for reading our blog! It is because of people like you that we can do what we do.
To vote for us in the People's Choice round of the Australian Best Blogs Competition, please click here. It only takes a minute and we'd super appreciate your vote!
To find out what we've been up to the past month, be sure to sign up for our monthly newsletter (and download your FREE e-book!). Coming from an Internet cafe in Istanbul to you shortly!
Thanks so much, nomads, and hope this finds you well wherever you are reading this from!