"It's not what you get, it's what you leave behind."
These are the words that will greet you at London's newest library and arguably coolest book exchange. The Lewisham Micro Library opened in November 2013 and is housed in none other than one of London's iconic red phone booths!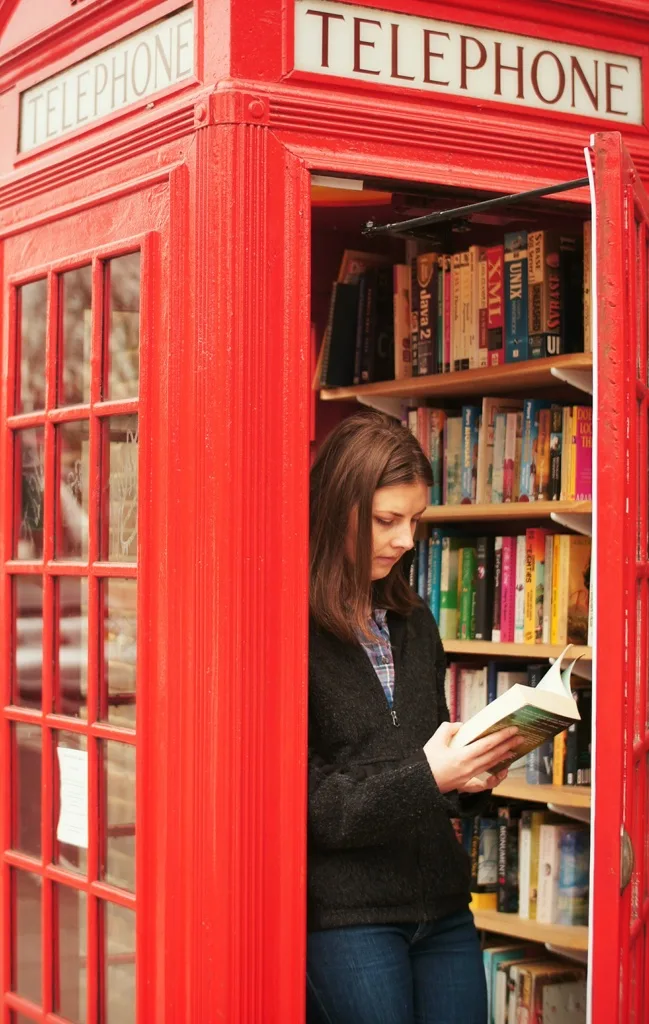 The library is the work of 45-year-old local resident, Sebastian Handley, who purchased the Grade II heritage listed phone box on behalf of the Brockley Society as part of British Telecom's 'Adopt a Kiosk' scheme. The initiative sees disused classic telephone booths, which are extremely costly to maintain and hence falling into disrepair, sold to local charities for the nominal fee of £1.
Sebastian then used £500 out his own pocket to renovate the booth; install shelving, lighting and carpet; and fill it with books. The micro-library is now heralded as the smallest library in London with a range of some 200 titles from auto-biographies to fiction to guide books. There's even a shelf dedicated to children's literature so even the smallest residents can enjoy visiting the space.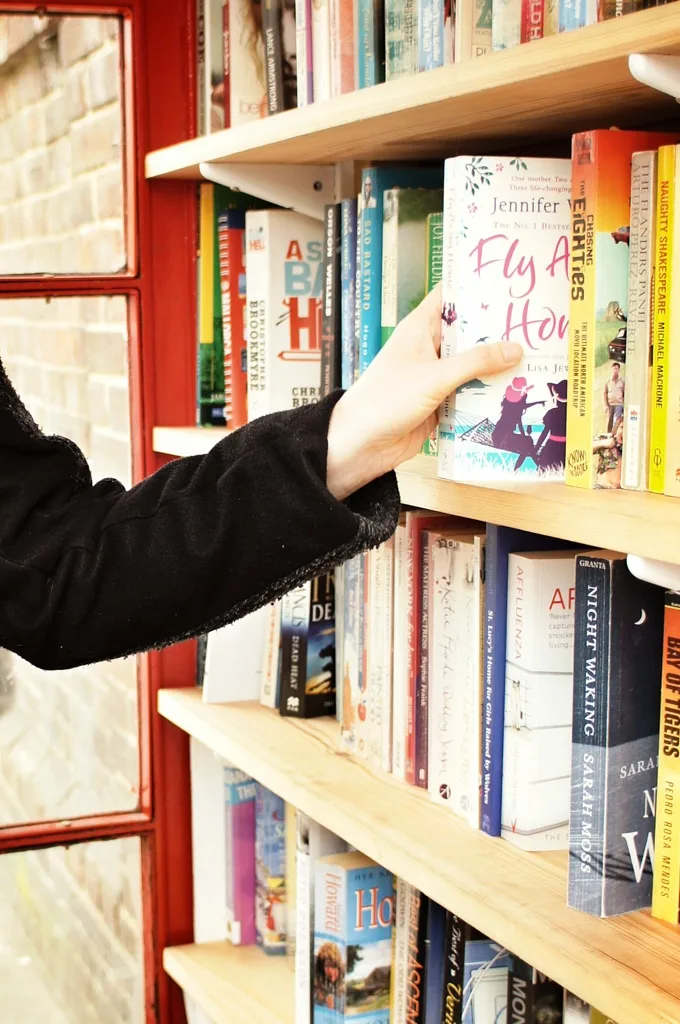 Of course, the idea of sharing literary resources is nothing new. Libraries are some of our longest-running community institutions, and hostels and expat cafes are particularly hot spots for the good old book exchange. Yet, over recent years, there has been a move towards creating more innovative and publicly accessible spaces to find a great read. These kinds of book exchanges don't require library cards or memberships, and are generally located in a place that is accessible 24/7. The basic premise is, take a book, leave another in its place; the facility taking on a life of its own with its users acting as both benefactors and beneficiaries.
One might be quick to assume that leaving resources free for the public taking would result in a pretty short-lived initiative. Sebastian himself has called his Lewisham project "as much a social experiment as functioning library." Yet it seems that, for the most part, communities in which such book exchanges exist have taken pride in their shared resource, and it's fostered a sense of vested interest in ensuring it's well cared for.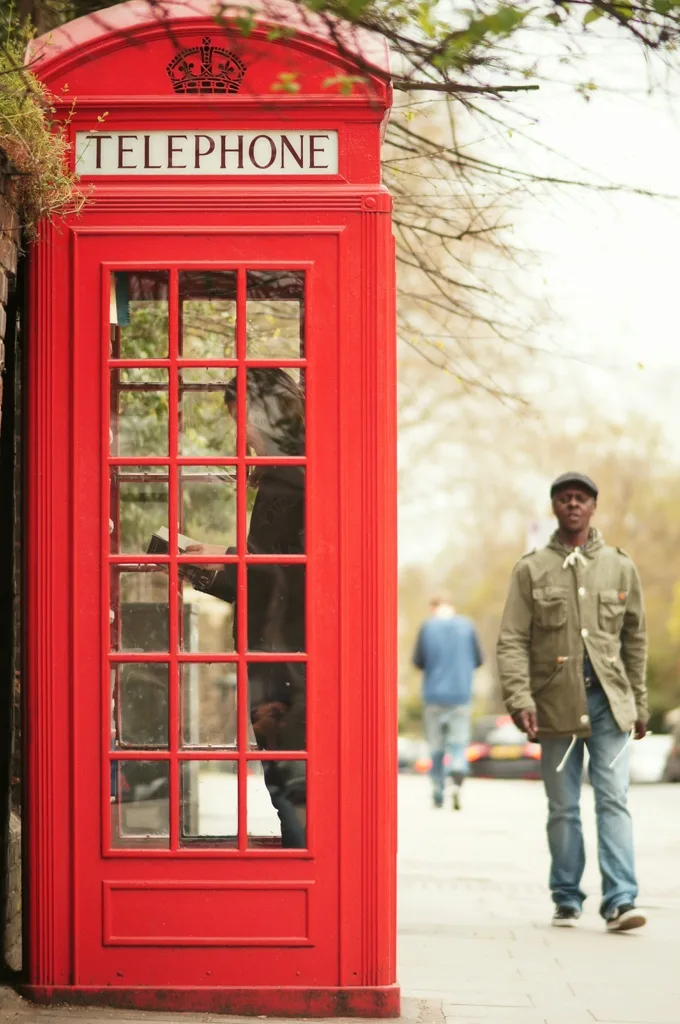 In an increasingly digitalized world, the public book exchange is capturing imaginations and reigniting simple pleasures. Just in the few minutes we spent checking out and photographing the Lewisham Micro Library, we witnessed the almost child-like wonderment at the prospect of real books on the street and how something so small can trigger such vast community engagement.
As I held the door open for Hai to take a photo of the inside, one man driving past called out to me in amazement, "Is that a library?" When I replied, "Yes, it is," his eyes were wide, and then he just starting smiling from ear to ear as he stared and waved before the traffic moved on.
Another man, also in his car, noticed the books inside, "Chuck us a fiction, would ya?" He joked.
A young girl and her mum walked passed and noticed the "Kids Corner" and instantly decided their day's plans. "Let's go home and bring back some of my old books!"
The free public book exchange achieves positive outcomes on a number of levels. It encourages reading, it breaks down barriers to education and resources, and creates a sense of community and shared investment. In contrast to a library with a searchable catalogue, what I love most about public book exchanges is the different kind of joy it brings: the joy of never knowing what you'll find. It's like a constantly evolving treasure trove of gems that makes the heart of the vintage market lover and bookworm in me go a-flutter.
At our local book exchange in Melbourne, I love reading the hand-written notes left inside on small pieces of paper, of a community of members who have never met engaging in the literature and with each other.
Their ethos is rather more liberal here with the message inside reading, "Take a book. Leave a book. Steal a book. Whatever." However, the fact that there are always new reads says to me this is a resource its community of users wants and that's why I think these kinds of book exchanges are so successful; when you get something out of it yourself, it's in your best interest to ensure it doesn't fall into disrepair.
As for Sebastian and his Lewisham Micro Library project, he has now entrusted it to two new caretakers to carry on the work he has started.
From the Lewisham Micro Library Facebook Page on 31 March 2014:
"Hi everyone, this is Sebastian with my last post before my family moves away. I did my last little tidy in the phone box at the weekend, but the project has now been formally handed over to two super new micro-librarians Dijana and Danijel who are already making it even better!
When I first started restoring the kiosk, I wasn't sure what I had let myself in for – would my life suddenly include daily graffiti removal?…Any time, any day someone could have trashed the project, but after four months, nobody has. The kids are alright!
All I did was set up some of the early work but the local people have done something much greater – you have shown that generally, people are kind. So thanks to everyone for stopping and chatting and contributing your books, I have been overwhelmed by people's generosity and goodwill.
Finally, it was nice to see the kiosk in the papers, on tv, and getting 'likes' but nothing gave me such a buzz as seeing people just using it, and seeing that it made people smile. So all the best, and happy reading, S-"
And that's the spirit of the public book exchange: by the community, for the community.
The Lewisham Micro Library can be found on the corner of Lewisham Way and Tyrwhitt Road, Loampit Hill, Lewisham, London. Like the Lewisham Micro Library on Facebook here.
The Egan Street Book Exchange is located in the small park on the corner of Egan Street and Egan Place, Richmond, Melbourne, Australia.
Do you know of a great book exchange or micro/mini library? Please share it in the comments section below.
If you like this idea and don't have one in your community, why not consider starting one yourself?!