It's been an extremely fast paced October and start to November so we thought it was time to send you an update.
Last month, we attended the Travel Bloggers Exchange (TBEX) Conference in Athens, Greece. TBEX brings together travel bloggers and industry representatives from around the world to talk about our profession and ways we can improve and collaborate together. There are three major components: professional presentations and workshops, networking events, and opportunities to participate in activities and familiarization trips (known as FAM) that allow us to sample what the host destination is all about.
As part of the activities on offer, we were fortunate to have the opportunity to go sea kayaking before the conference. Who knew that you can go from Athens city centre to the sea in just 45 minutes! We had glorious conditions and the team at Cannibals Kayak House were top notch. While we have rowed a few row boats on our travels, we hadn't actually kayaked before and there is a technique to it. When we commented that they must have become very strong doing this everyday, they explained it's 90% technique and 10% strength (I still say they are very fit and probably modest too).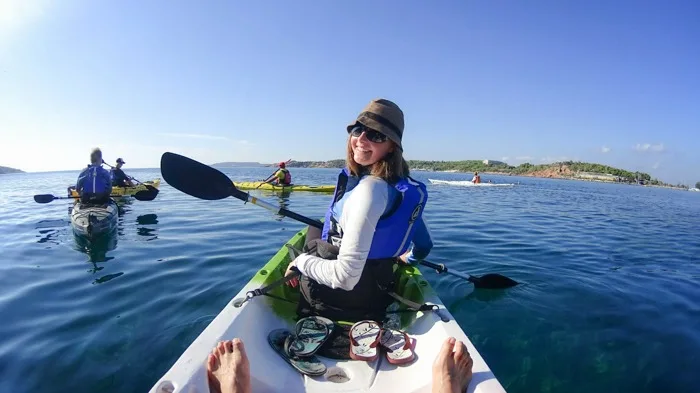 The team coached us to be able to move through the water more efficiently so we could really enjoy our surroundings with minimal effort. We won't be joining any Olympic kayaking teams anytime soon but we thoroughly enjoyed ourselves and would totally be up for more outings in the future to hone our skills.
The two-day conference itself went quickly with presentations throughout the day and events in the evenings. One of the best parts of TBEX is finally being able to meet people you have been communicating with online for years and see their profile pictures come to life.
After the conference, we were fortunate to be selected to go on a 5-day cruise of the Aegean Sea with Louis Cruises. With an amazing group of travel bloggers, we visited some of the most popular Greek islands and even got to stop off in Turkey and visit Ephesus again! We'll be sharing more about this adventure on the blog soon.
After arriving back in Athens, we spent Halloween with some of our new friends from the cruise at a rented apartment, eating pizza and watching the Walking Dead. Having never seen the show, I'm pleased to report it was no where near as scary as I'd imagined!
The next day, we took the train to Thessaloniki before boarding our flight to London for yet another industry event: World Travel Market. This is a huge global travel industry event spanning four days annually and it's become one of our favourites on our calendar. There we had the opportunity to meet many industry representatives and fellow bloggers, and start putting our 2015 plans into action.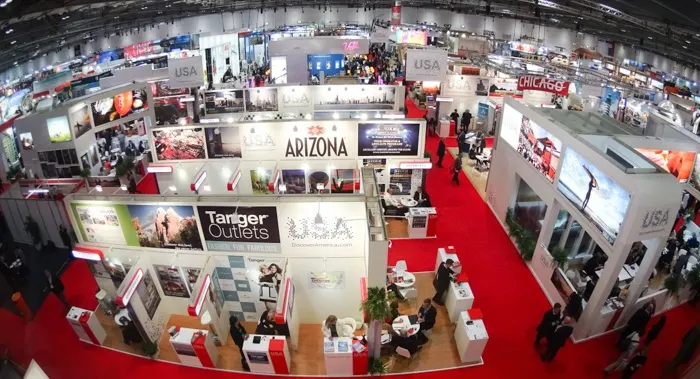 We have spent the weekend getting from the UK to Italy (via Paris, Cologne and Munich) by bus, ferry and train, and are now writing this to you from a guesthouse in Rome. The weather is much more temperate than when we were here in August and it was so nice to sleep horizontally last night after spending the past few in transit.
No time for much rest though as we prepare for tomorrow's flight to Sri Lanka! For those who missed the announcement, we have been fortunate to be chosen as two of the top 50 travel bloggers from around the world to be hosted by Sri Lankan Airlines and Cinnamon Hotels & Resorts for the inaugural Professional Travel Bloggers Association TBC Asia Conference. We'll be there for a week touring some of the best the country has to offer as well as spending a day on more traditional conference activities. The itinerary looks beyond amazing and we can't wait to share it with you. Follow the hashtag #tbcasia to see what we all get up to throughout the week!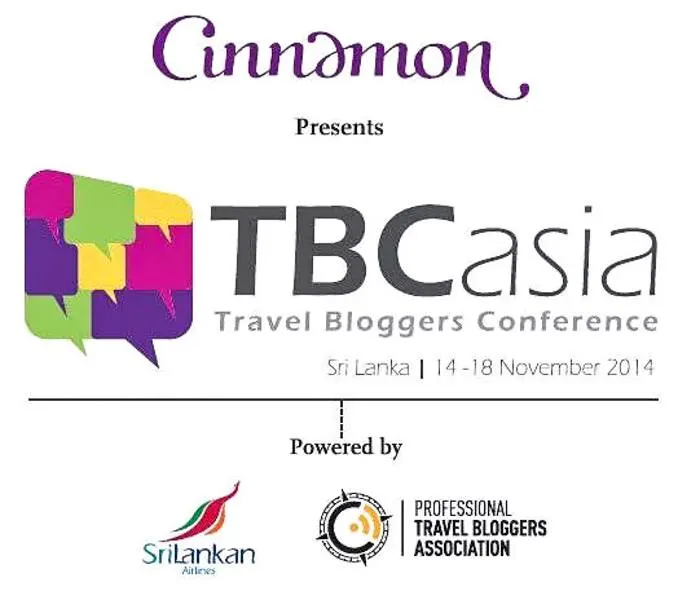 Seeing as though the Sri Lankan visa allows us to stay for 30 days, we couldn't resist staying on longer to see more of the country. We'll be staying on an additional three weeks after the conference. Have you been to Sri Lanka? We'd love to hear your tips and suggestions about things to see and do while we're there!
After our month in Sri Lanka, we're excited to be heading back to Japan! Yep, we've decided to use our adopted home of Tokyo as our ongoing base. We've got big plans for Japan in 2015 so stay tuned for some announcements in the not too distant future!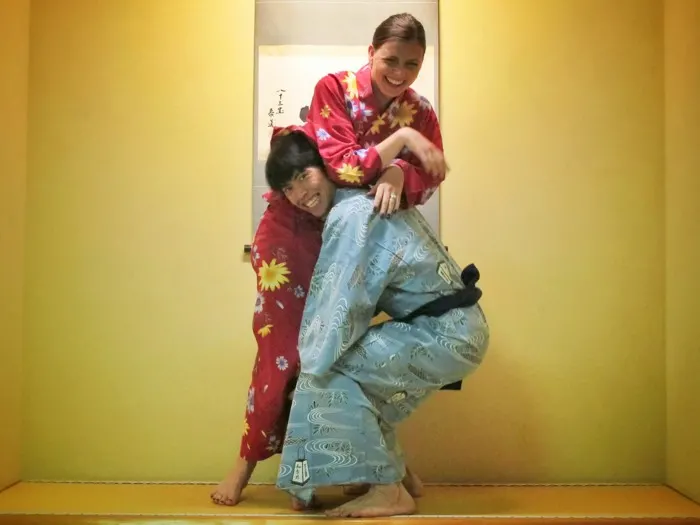 OK, that's probably enough of an information drop for one post!
Thanks for coming on this crazy ride and see you in Sri Lanka!
Happy adventuring,
Jess & Hai