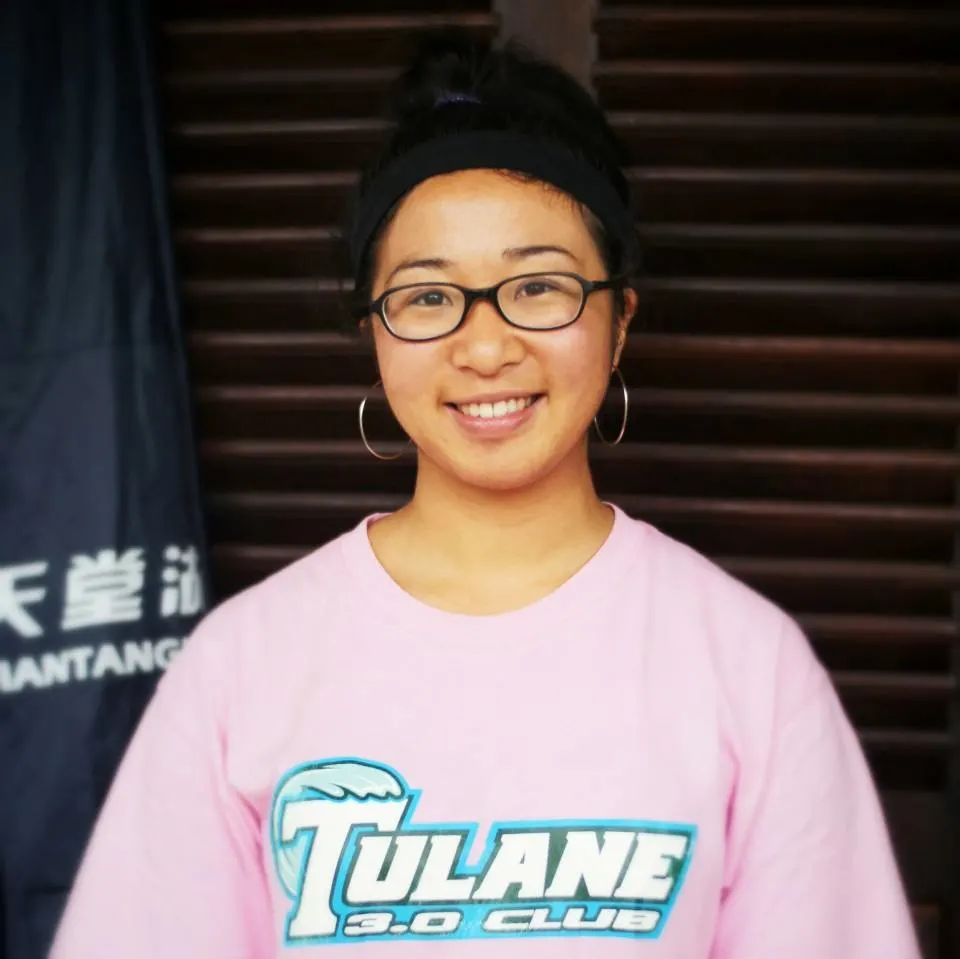 Meet Nanako Ohashi: world wanderer, Spanish speaker and student from New Zealand.
We instantly connected with Nanako at a hostel in Laos where her Japanese background was the basis for hours of interesting conversation on cultures, one of Nanako's passions.
Nanako was born in Tokyo to Japanese parents, but has lived abroad most of her life. She moved to Hong Kong at the age of three, before re-locating to the place she now calls home, Auckland, at the age of eight.
From 18 years of age, Nanako started travelling independently, adventures that have taken her to South America, Europe, South East Asia, Morocco and have allowed her to get to know more of her home country of NZ. She even spent a semester abroad in Spain last year as part of her Bachelor of Arts (Hons) in Spanish at the University of Auckland. Nanako has recently taken her love of cultures one step further by starting her Masters of Science in Social and Cultural Anthropology at University College London (UCL).
Here's what Nanako had to say about her recent trip to South-East Asia and her wealth of travel experiences so far!
1. How long are you travelling for?
Backpacking for a month and a half and now have relocated to London to embark on another adventure of sorts, my studies!
2. How heavy was your baggage at last check-in?
20.5kg (and a lot of sorry glances from the general public).
3. Apart from your passport, what item can you not travel without?
My travel sewing kit, to sew up holes in my bags/socks, and for blister popping from time to time (ouch!).
4. What was the first foreign country you ever travelled to?
First country that I did alone was Turkey! Otherwise it would be some family trip to Thailand or Bali when I was young.
5. What has been your favourite destination to date?
This one is a toughie…it might have to be Salar de Uyuni, Bolivia (The biggest salt flat in the world!). The Salar, after it had rained, reflected the sky and the result left me speechless. I thought I was in heaven! I also was enchanted by the small French town of Annecy, Cuzco and the amazing ruins of Machu Picchu (do the Inca Trail!), the Saharan desert, Milford Sound and Tongariro Crossing in New Zealand (do one of the Great Walks!), and the amazing rock formations of Cappadocia, Turkey (I couldn't resist!).
6. Preferred accommodation: Hotel? Hostel? Randoms' couch? Other?
Hostel. It's where you meet fellow travellers and share crazy stories with one another.
7. Given an unlimited budget, where would you most like to go?
The Amazon Rainforest. It would be exciting to experience what kind of day someone who lives there has, and to experience the rich biodiversity that the rainforest has to offer! Or the Galapagos Islands. That would be amazing.
8. What do you most like about travel?
I enjoy waking up to new things every day and having no idea what to expect, you always end up learning new things and having new experiences. It also makes you appreciate what you have back home and not take things for granted so much.
9. What do you most dislike about travel?
Repacking my bag every day that I relocate, only to unpack it all a few hours later! Also, saying goodbye all the time to lovely people you meet along the way!
10. What is your most memorable travel experience?
I am really torn between two:
The first would have to be my very first trip to Turkey. This was where my eyes were first opened, and where I developed my passion for cultures. I cannot express enough how hospitable the Turks are, from the first day I felt so welcomed and they were happy to share with me their culture and way of life as well as learn about mine. I was lucky enough to spend Bayram with my colleague's family in Burdur and learn their traditions and eat lots of baklava!! The food is incredibly different and they have a culture of eating food on plates from this massive tray on the floor. Awesome. They tried to teach me how to dance the way they do, but it is here that I also discovered that I was born with two left feet! The scenery is also absolutely stunning! Cappadocia would have to be my favourite place of all.
The second is my last trip to Spain. It had been my dream to visit Spain since I was young, and it was even better than I had dreamed. I was living in Granada where I got to enjoy (a little too much) the food and free tapas that came when you ordered a drink (only about 2 Euros!), the company of friendly Spaniards as well as other students from around the world, the flamenco of course, the beautiful Alhambra and Sierra Nevada mountains. The Spaniards are so welcoming and lively, it is impossible not to fall in love with the place. La Tomatina in Buñol is probably the craziest festival I have ever experienced. I could not eat tomatoes for about a month afterwards! The diversity within Spain was also incredible! I can't decide on my favourite place in Spain, there are just too many amazing places; San Sebastian, Sevilla, Barcelona, Madrid, Tenerife, Santiago de Compostela, Granada… Spain has it all: amazing food, great history and architecture, great beaches and natural landscapes and long running traditions and festivities!