You've probably never heard of the Bram Stoker Festival in Dublin, but you will. One of the fastest growing and exciting festivals in Europe, you should start marking this one on your calendars.
Bram Stoker was the Irish author behind one of the most famed gothic novels of all time. You may have heard of a little story called Dracula (1897)?
The Dubliner may not have invented vampires, but his Count Dracula character has become the standard by which all other vampire stories are measured. Today his novel has been translated into over fifty languages and Dracula holds the title of most filmed fictional character in movie history.
Yet, like many of the world's most influential creators, Bram Stoker didn't achieve acclaim for his work during his lifetime. In fact, not a single obituary mentioned his most famous novel.
For over a century, Dracula references would be used the world over and his iconic cape with red collar would become stock-standard for Halloween. But what do we really know about the man behind it all?
In 2012, the centenary of Stoker's death, the Bram Stoker Festival was set to change all that. Now the festival is a fixture on the city's calendar – a celebration of this influential literary figure that promotes fascination and intrigue into his life.
Did you know that Stoker married Florence Balcombe, ex-girlfriend of Oscar Wilde? Get to know Bram's Dublin and celebrate all things other-worldly at this fascinatingly fun festival.
Held over four days and four nights, the Bram Stoker Festival features a vampire hunt, film screenings, literary readings, street performances and all manner of ghostly gatherings. There's so much to sink your teeth into, you'll be spoilt for choice.
The Vampire Hunt is a fun free event for all where you compete in teams to answer questions about Stoker and his life in Dublin. Grab your clues and most ghastly garbs, and visit some of Dublin's most iconic attractions to find the answers you seek. There are prizes for the fastest team and best dressed. Make it a family day out with the Mini Vampire Hunt for all those little biters in training.
We teamed up with fellow travel blogging couple Alex and Bell from Wanderlust Marriage. With an accidental detour and drink in between, together we completed our quest in three hours. How fast can you go?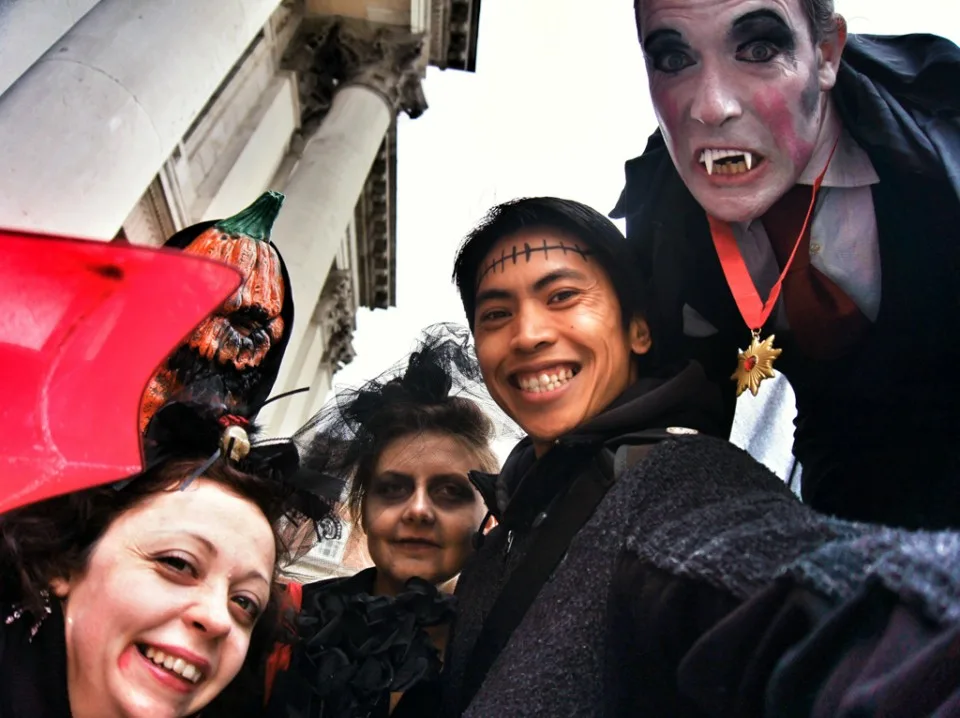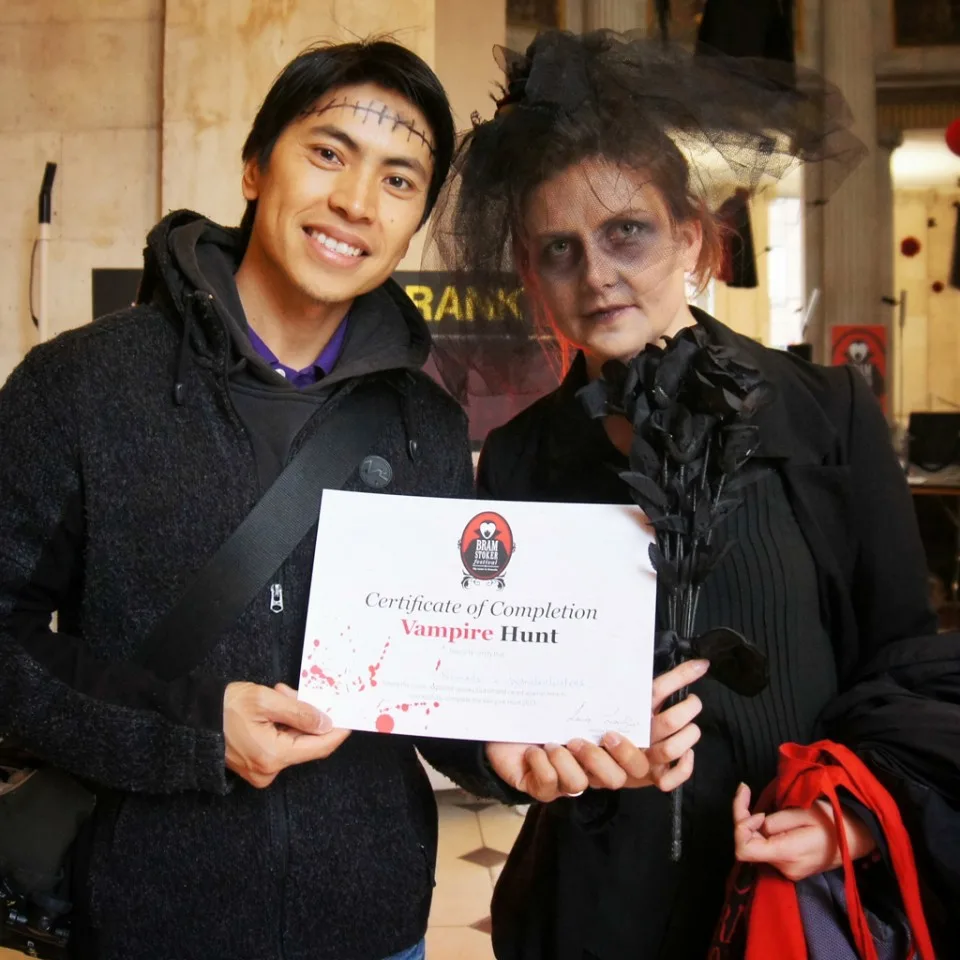 The Fire Garden is a must-see and another free family-friendly event. Set on the grounds of Dublin Castle, the evening hours bring with it a fiery display of flame. Beware the lost souls who haven't quite left this world. They just love new blood.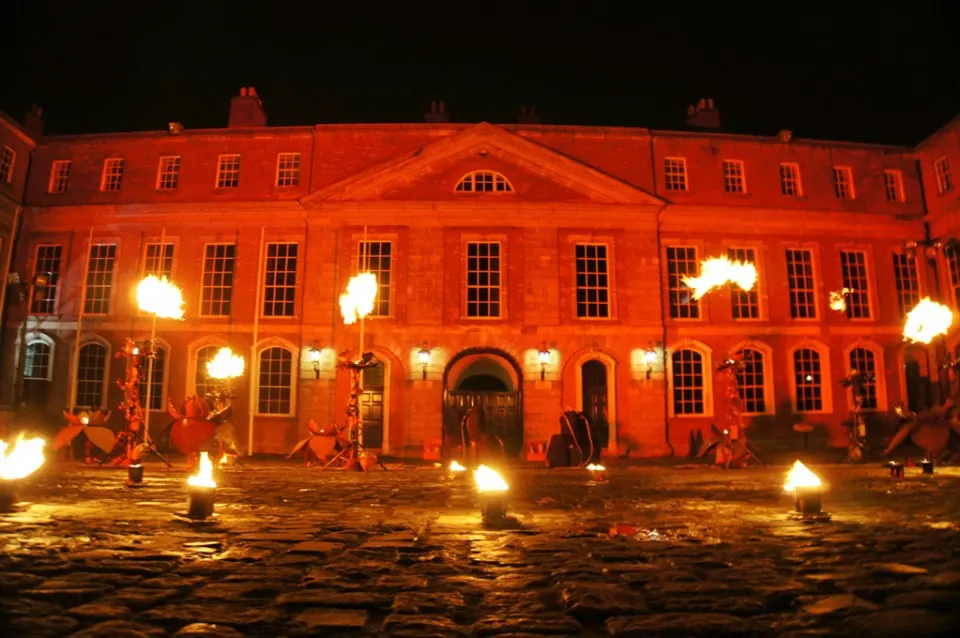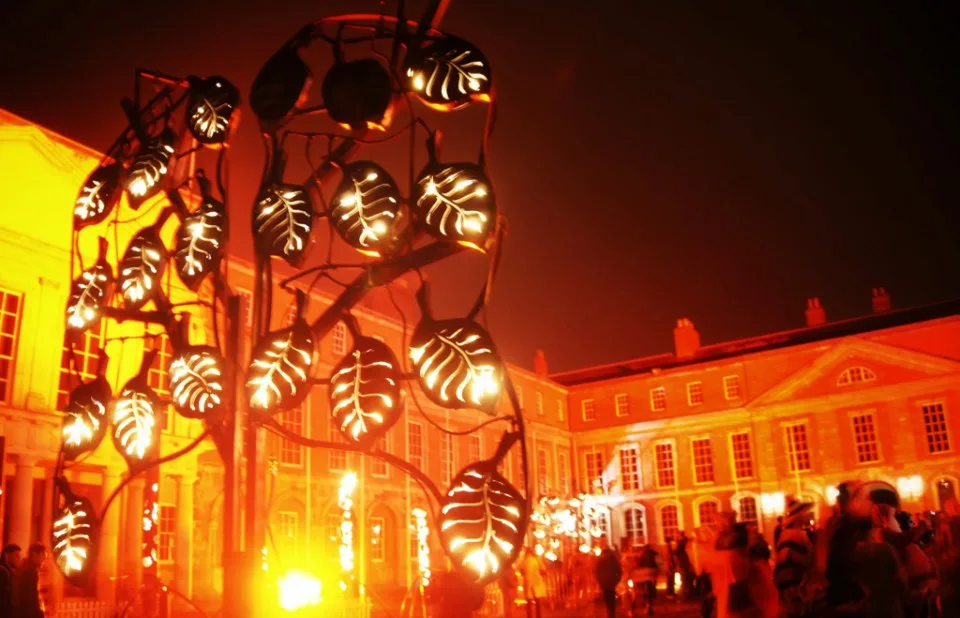 While out on the streets at night, remember to stop by the lit-up Dublin landmarks that give the city a bloody red glow.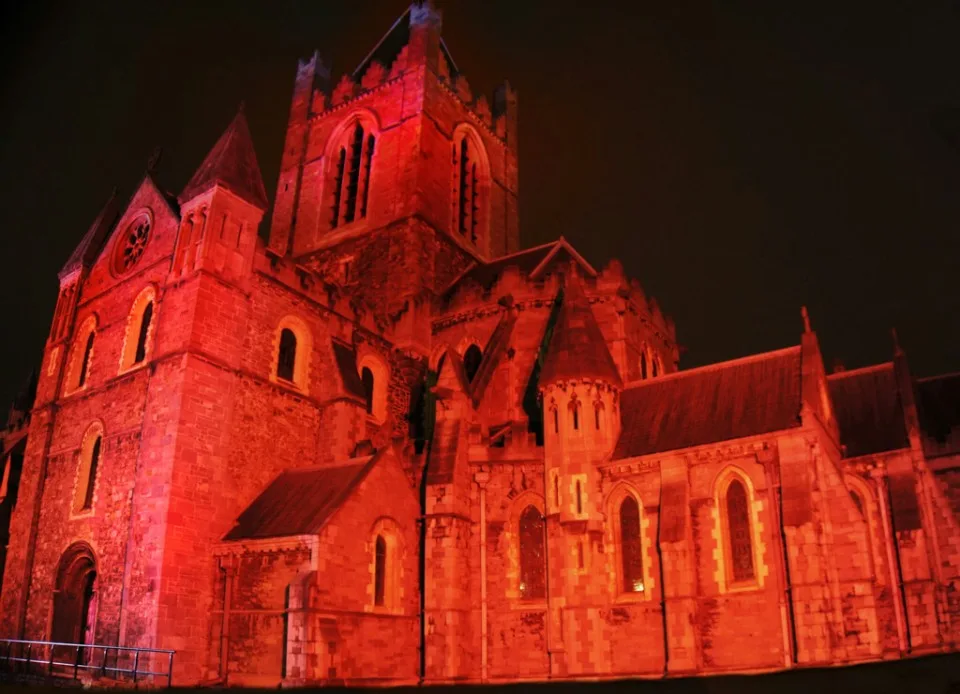 For the adults, be sure to head to Bram's Banquet. Beg, borrow and bite to get tickets to this one. Just kidding, but seriously… This is a five-course banquet hosted by Dracula himself in the crypt of Christ Church Cathedral. Dinner in a crypt?! It really doesn't get more creepingly cool than that!
Imagine an underground party where ghosts and ghouls come out to play, where the wine flows freely and you'll be left for undead on the dance floor. As you emerge to the silent surface of the Cathedral grounds, you'd never know about the devilish deeds going on below the city. Buahhahaha.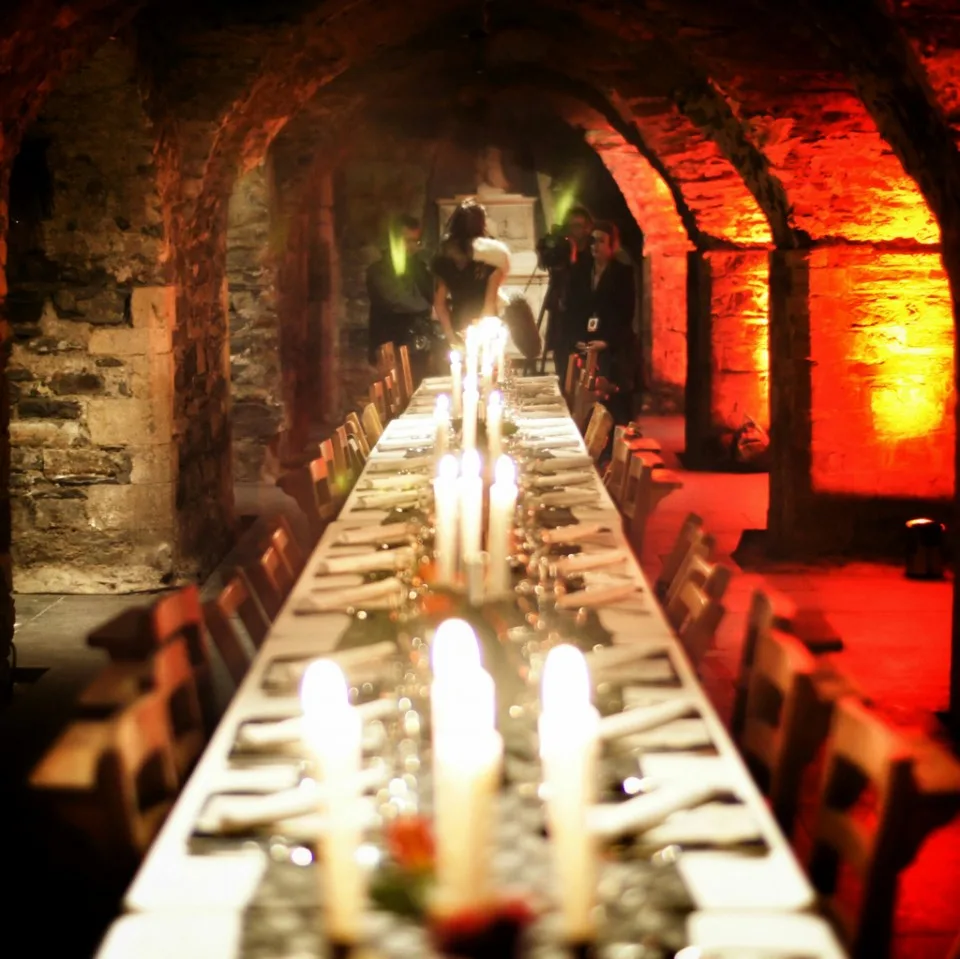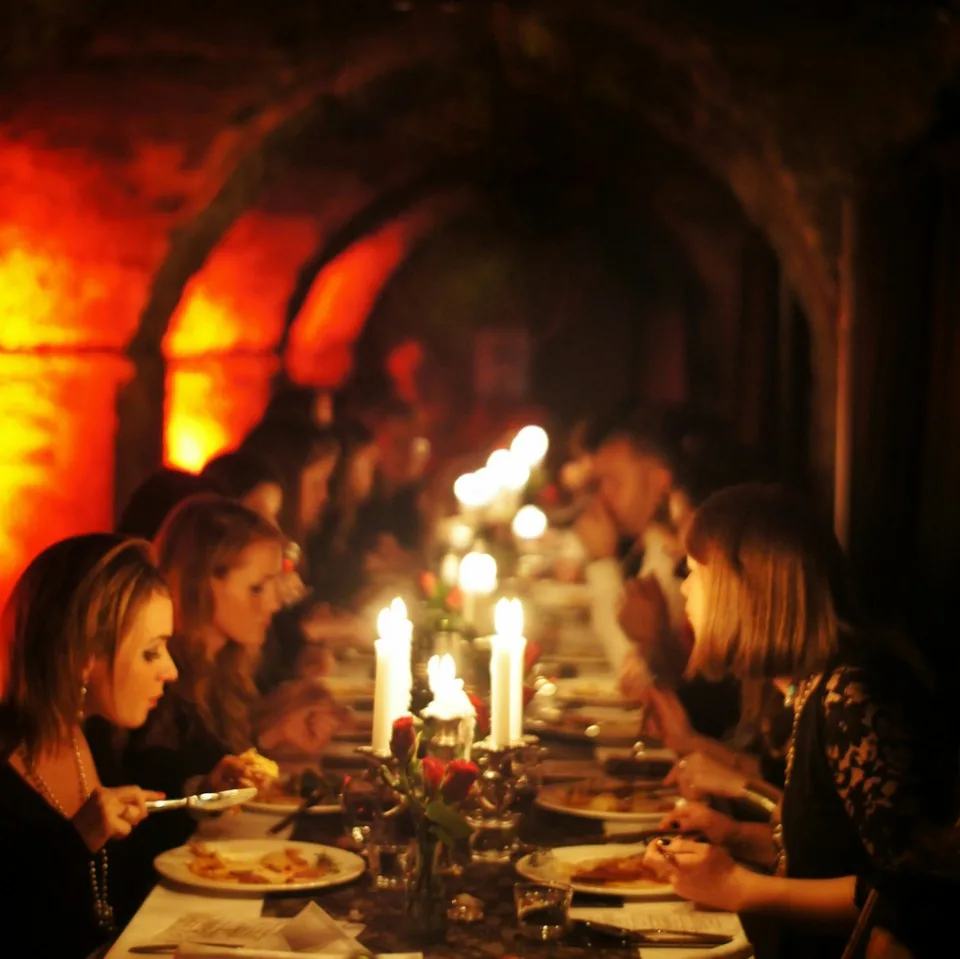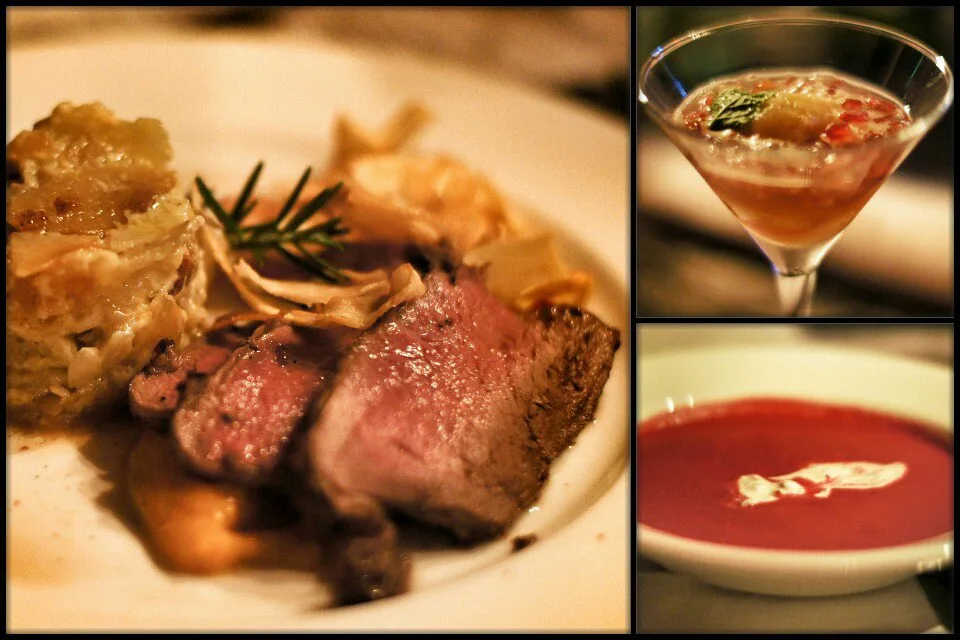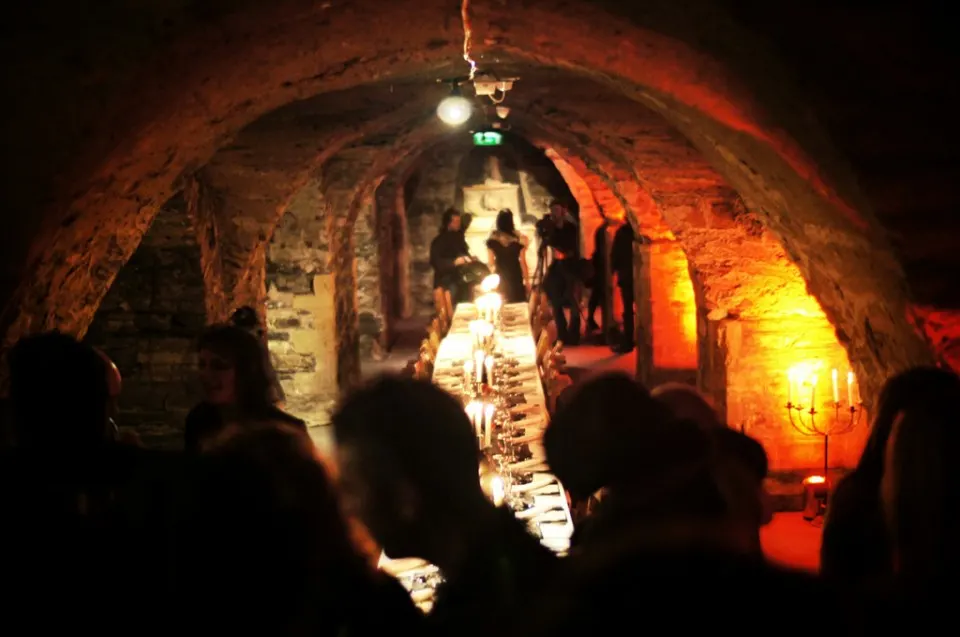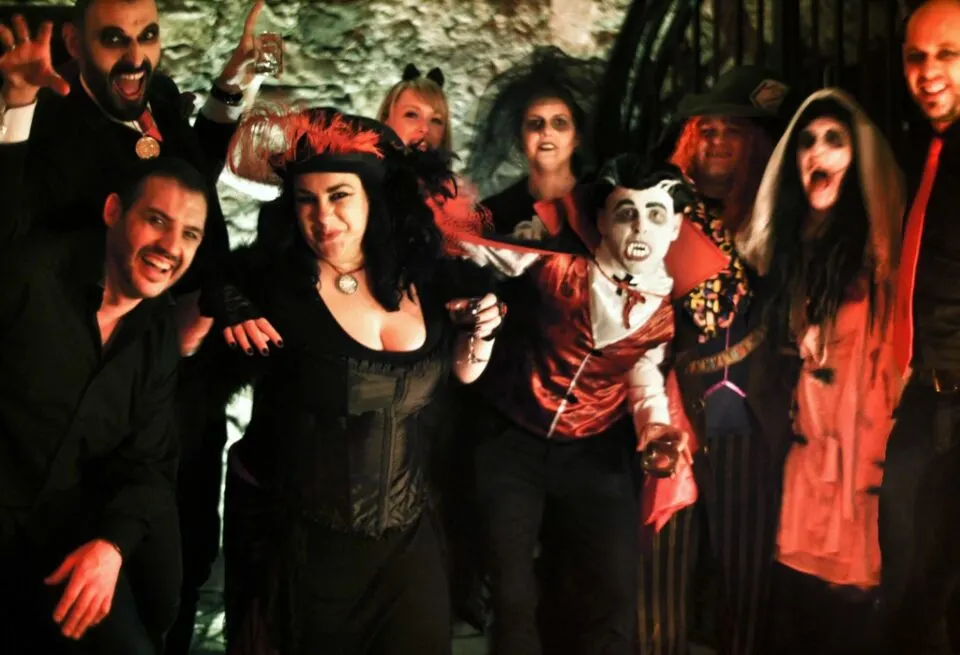 The Bram Stoker Festival takes place annually in late October. Check the official Bram Stoker Festival website for event details. Note: Some events require advanced reservation/ticket purchase. You'd be a ghoul to miss out!