To tell you the truth, I knew very little about Sri Lanka. My knowledge of its people, culture, history, nature and cuisine were all pretty much made up of a vague patchwork of news articles and distant conversations. Because of this, I hadn't really considered travelling there. It just simply wasn't on my radar. But when we got the news that both Jessica and I had been selected as two of the 50 travel bloggers to attend the inaugural Travel Bloggers Conference Asia to be hosted in Sri Lanka, we were thrilled. The idea that we get to explore a new destination and take in everything it has to offer without many preconceptions, was and still is very exciting.
This photo essay is a collection of images from our month long adventure throughout Sri Lanka from my personal perspective. Join me as I discover my Sri Lanka.
~
Popping in to a major international airline's cockpit to greet the pilot and co-pilot and to marvel at the controls may have been a common occurrence a couple of decades ago, but in these days of heightened security, I would have thought it'd be next to impossible. But seeing as though Sri Lankan Airlines was a major sponsor of TBC Asia and had in fact agreed to fly all the participants in and out of Sri Lanka, I thought there would be no better opportunity to ask. Clearly, by evidence of this photo, we were granted permission and had a short but interesting chat with the pilots before take off. I just wished I hadn't embarrassed myself by smacking my head into the overhead control panel whilst stepping in for this photo.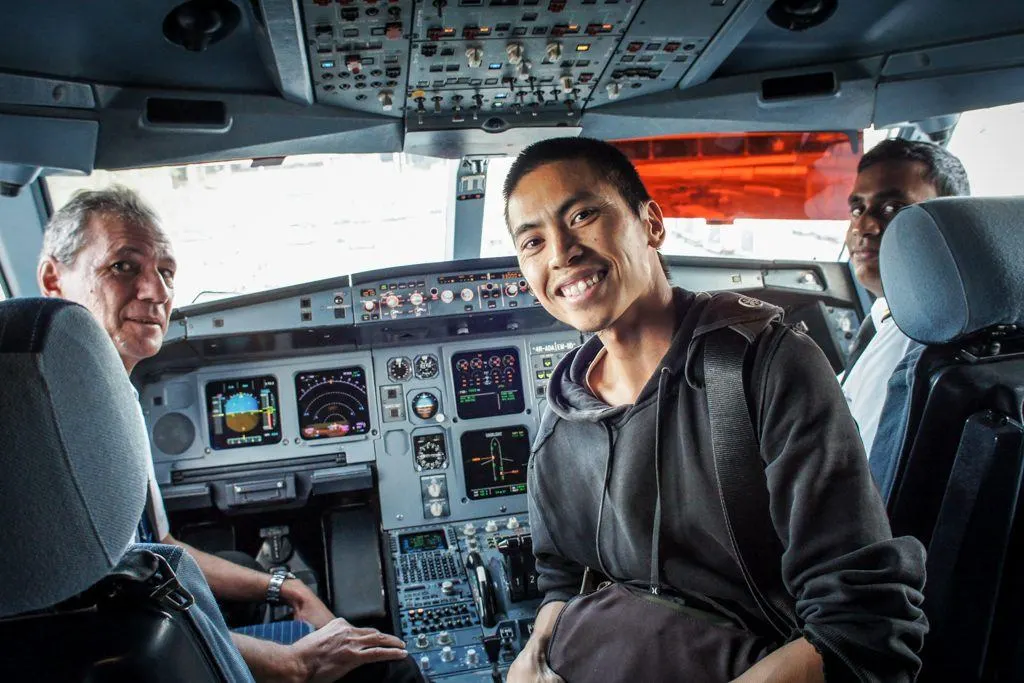 Anyone who knows me, knows that I love trying new and different kinds of food. I'm particularly fascinated by fruit, especially ones that I've never seen or heard about. So when pictures of this curious looking fruit called 'wood apple' started appearing in fellow conference members' Facebook feeds, I was determined to track one down and try it for myself. My verdict? Well, it tasted a little like an over ripened tamarind with a mushy consistency. The fruit stall owner, after seeing our dour expressions, wandered over with some sugar which he recommended that we sprinkle on top. This greatly improved the taste masking much of the tartness, but I wasn't rushing for seconds, which is fine because Sri Lanka has an abundance of fresh tropical fruit common in Asia at remarkably low prices.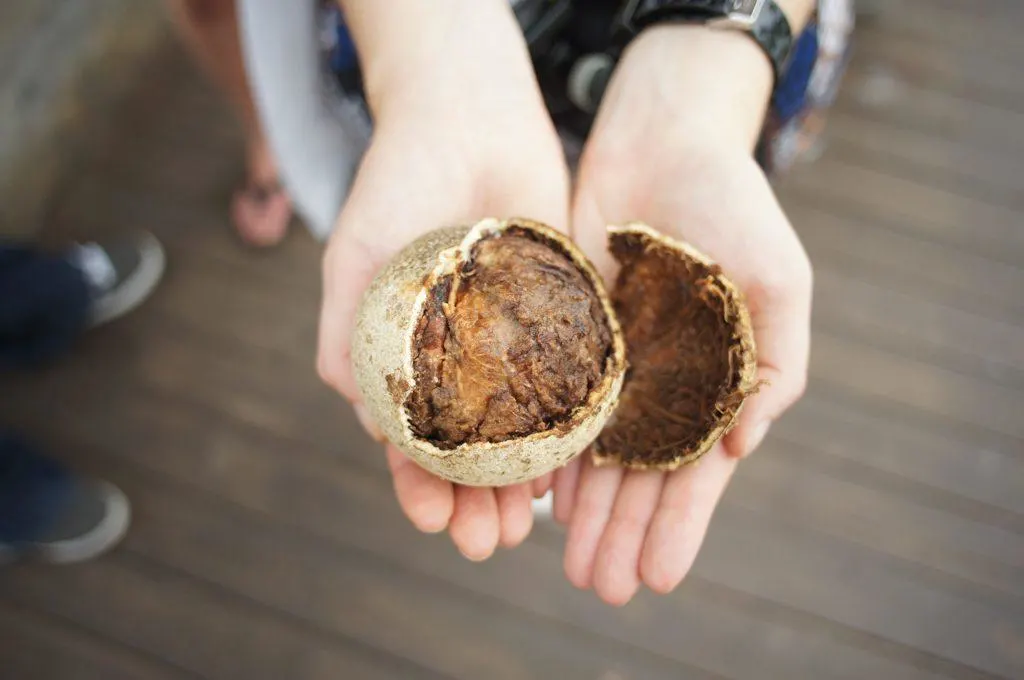 Our visit to the ruins of Sigiriya, one of several UNESCO world heritage sites located in Sri Lanka, gave us our first chance to break out our hiking boots and get a closer look at the lush greenery that covers much of this country's interior. Despite the relative coolness provided by the forest that's reclaimed much of this ancient city, the summer heat and the 1000 steps it took to get up the legendary Lion's Rock made for a tough climb. Fortunately, once up, the fortress ruins afforded uninterrupted views for miles around and a rejuvenating fresh breeze with which to enjoy it all.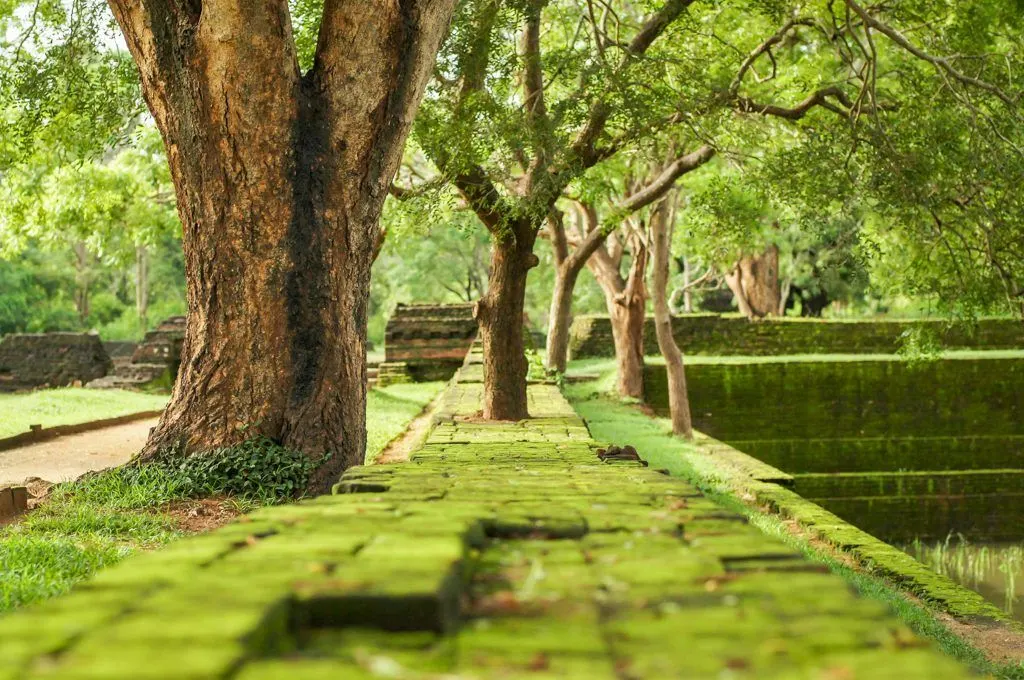 For a different perspective on Sri Lanka's lush greenery, we took to the air courtesy of Cinnamon Air who provide regular scheduled and chartered single engined Cessna flights to and from many of the country's major destinations. Jessica and I took a total of 3 flights between us. The furthest being from Kandy to Colombo which took us a little over 20 minutes in their seaplane, a trip that would have taken us 12 times as long had we chosen to travel by road. It was my first ever experience taking off and landing on water and thanks to the professional and experienced crew, it was memorable in all the right ways.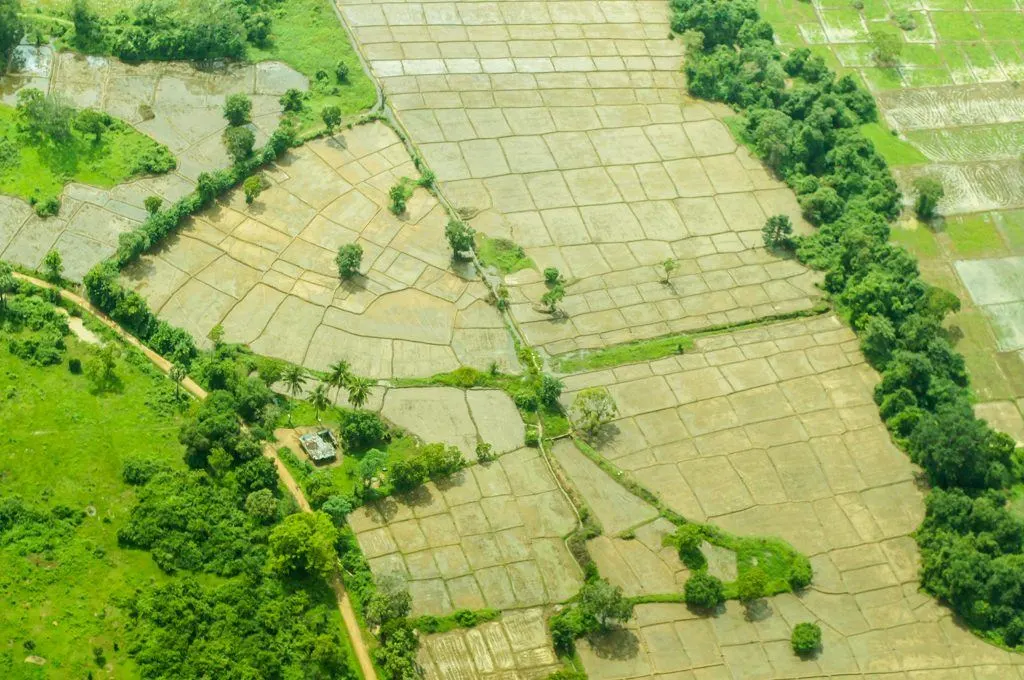 The opportunity to create our own traditional performance mask was offered to a small number of participants and fancying a chance to get artsy, I leapt at the chance. After a brief explanation of the history and use of the masks, we were shown how they're painted; a demonstration that took 15 min, give or take. Then it was time for us to give it a try. Selecting the pre-primed balsa wood masks and painting on the primary colour was a breeze, but then came the shadowing and fine detailing. After much guidance and some corrective measures, I was able to complete my very own Sri Lankan keepsake.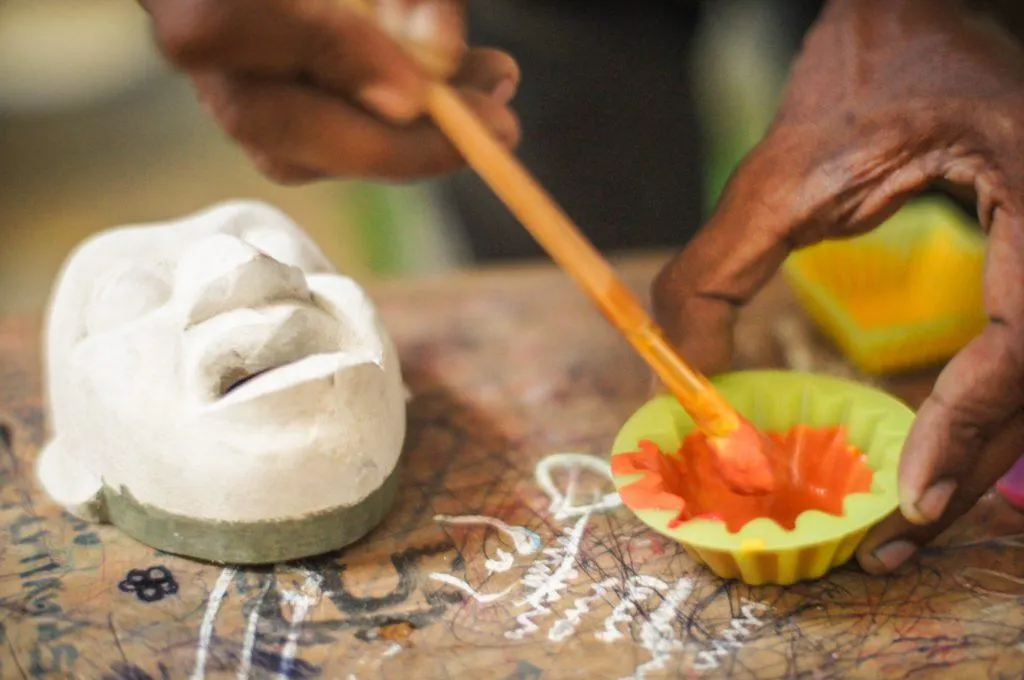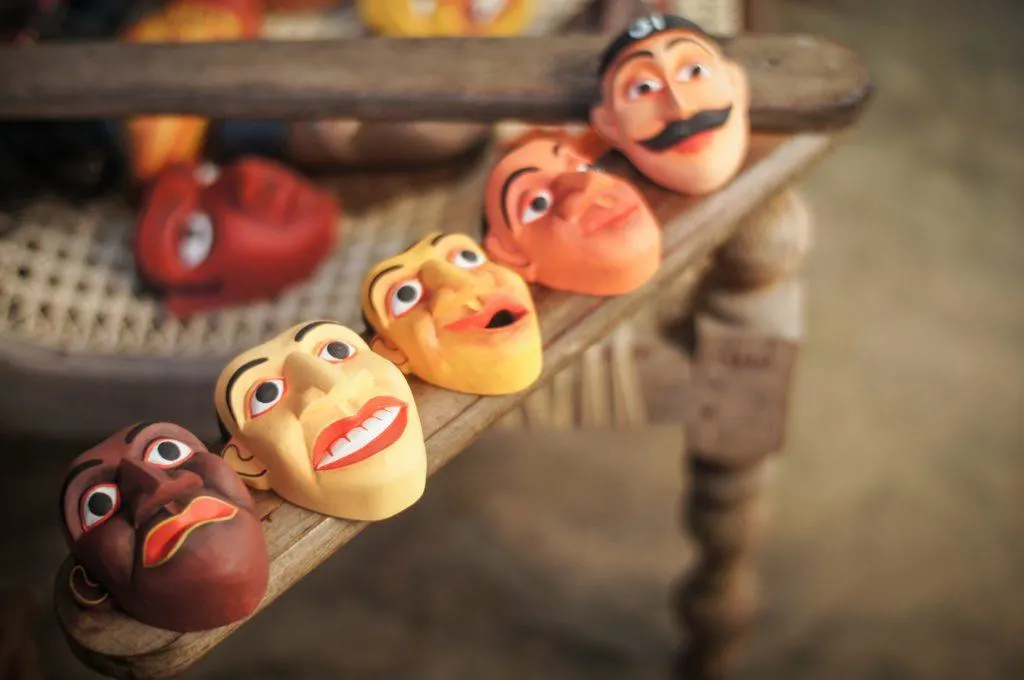 We don't categorise ourselves as either luxury or budget travellers, preferring to focus more on whatever will offer us the most unique experiences. That being said, the level of indulgence and service provided across all the Cinnamon properties we were fortunately enough to stay in was very much appreciated and thoroughly enjoyed. This for example was the view we got from our large balcony at Chaaya Tranz, Hikkaduwa.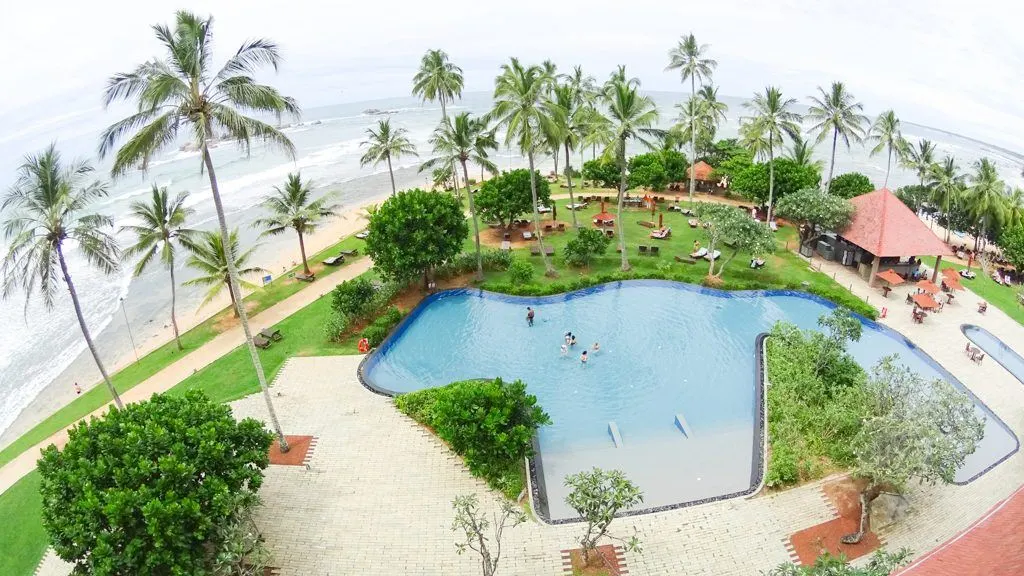 This is one of only a handful of photos of me looking happy to be on a boat. It's not that I don't like boats, it's just I'm easily prone to sea sickness. Knowing this, I turned to the assistance of an anti-nausea pill and prepared myself to head out along the Sri Lankan coast to spot the world's largest animal, the blue whale. The conditions weren't particularly favourable that day, meaning the captain had to head a lot further out to sea than usual, inadvertently introducing a lot more pitching and yawing than I would have preferred. Luckily we were able to spot a solo blue whale, which along with not being sick, was my goal for the day. Mission accomplished.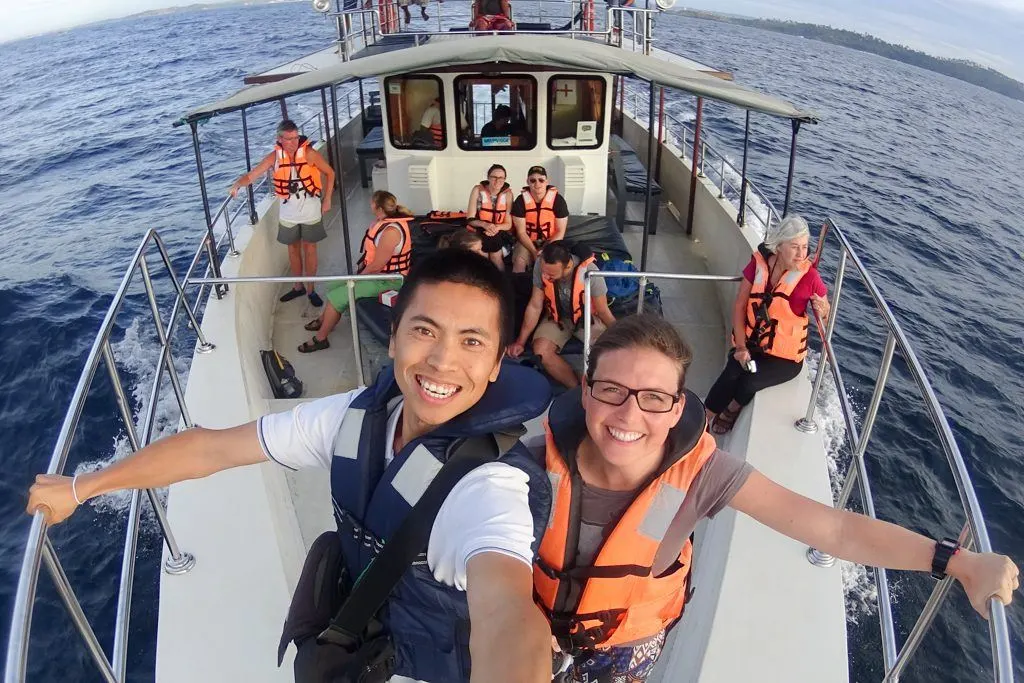 Coir. What's that, I hear you ask? It's a natural fibre found in coconut husks that has been used for hundreds of years as cordage and a whole host of other usages. Whilst visiting a cinnamon plantation, we came across local villagers who still, to this day, hand produce coir for the international market. Just to ferment the husks underwater in specially designed enclosures, the first stage in this labour intensive process, take months, by which time the softened fibres can then be beaten, separated and twisted into cord. Immensely interesting stuff and to see it being made in the traditional manner was a treat.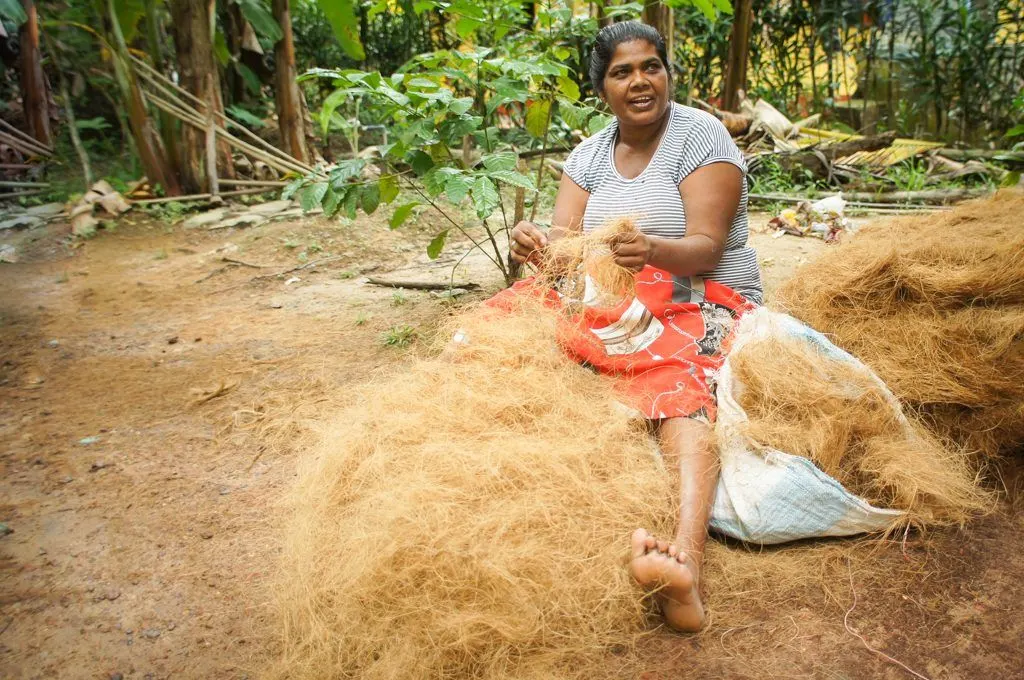 A photo essay of Sri Lanka wouldn't be complete without images of these wonderful creatures. In no other country will I likely ever see elephants in such great numbers all in the one place like I did in Kaudulla National Park. This particular photo was actually taken on safari in Yala where we spent 5 amazing days, two of which sleeping underneath the stars.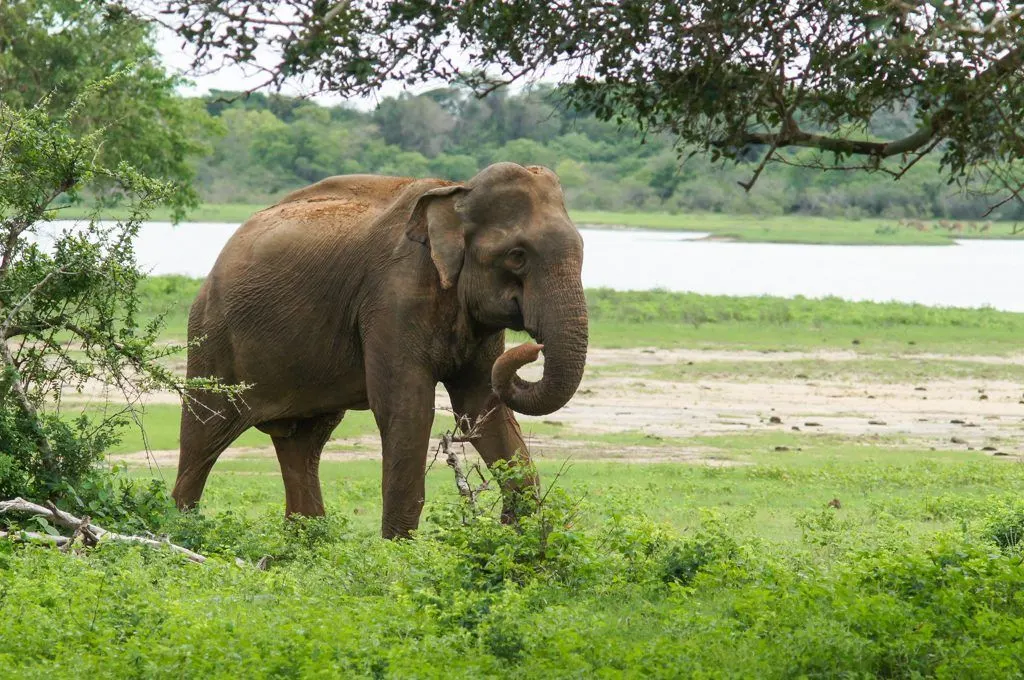 So long as you're not in a rush, train travel in Sri Lanka is by far my most recommended mode of transport. They run fairly regularly albeit a little late, the tickets are super cheap, they're comfortable, full of character and go through some spectacular landscapes. At one point, it appeared the rail line was running along the ridge of a mountain allowing panoramic views on both sides of the train. I was so torn as to which side I should be taking photographs on, thus shuffling back and forth like a mad man.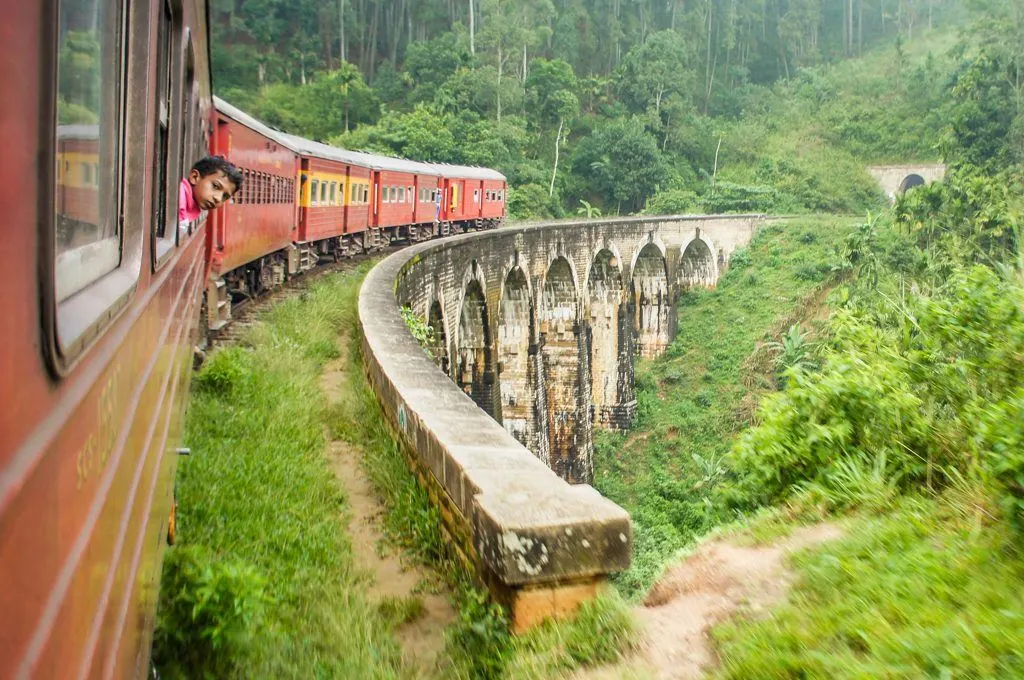 Like many, I've never really thought much about the steps and processes that tea goes through for me to enjoy my daily cuppa. So it was nice to be able to visit a true Ceylon tea plantation and go on a short but informative factory tour. What really was a highlight of our visit was being given permission to freely wander around the steep hillside plantation itself and chat to pluckers before heading back to the tea house to take in all of the peaceful surrounds whilst enjoying a nice cup of tea.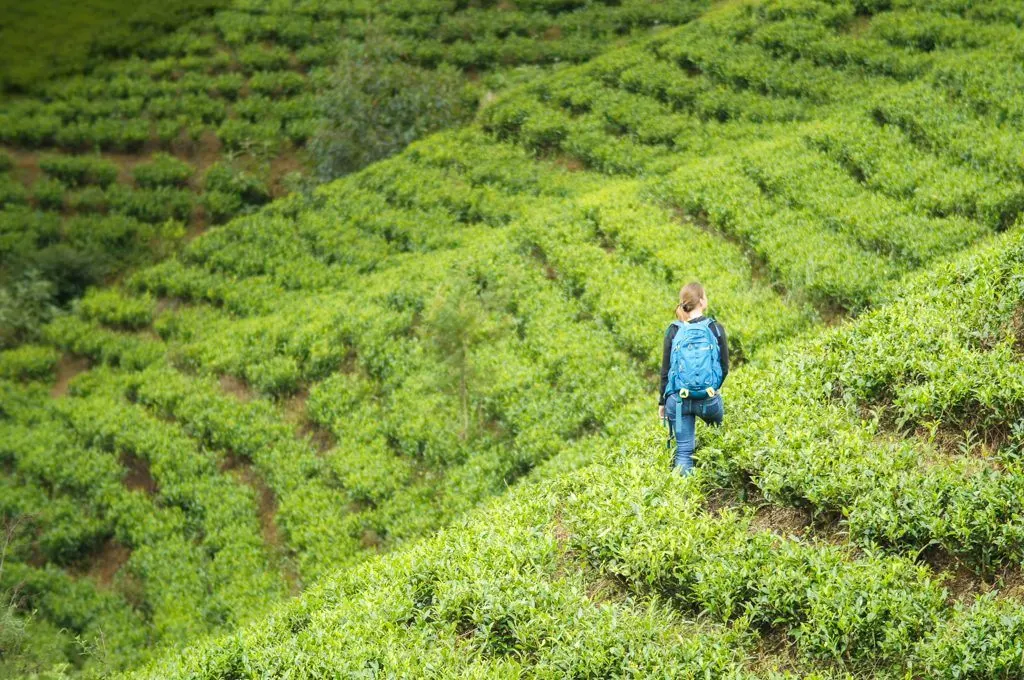 We're huge fans of public transport and utilise it whenever possible on our travels. Sure, when you're also lugging around huge and cumbersome backpacks they can be a bit of a pain, but you really get to see the lifeblood of the city. One particular trip along the south western coast of Sri Lanka was particularly memorable. Not for the gorgeous coastline that this region is known for but the sheer speed at which the ramshackle bus was travelling at. The only time the bus would slow down was when the driver spotted someone wanting a ride and slam the brakes, before speeding off again. Those wanting to disembark between bus terminals had to literally hop out while the bus was still moving. Fortunately the bus driver spared us some mercy when our stop arrived.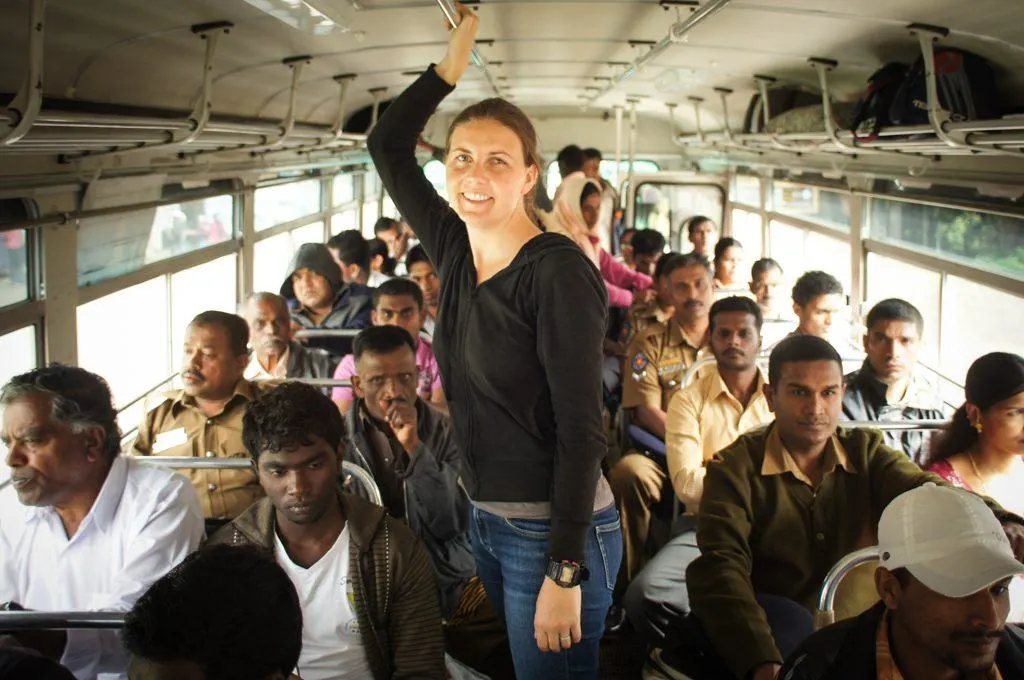 Sri Lanka may be a small island geographically, but after a month of exploration, we left with an even greater list of what we want to experience next time. It's funny how that works. See you again Sri Lanka.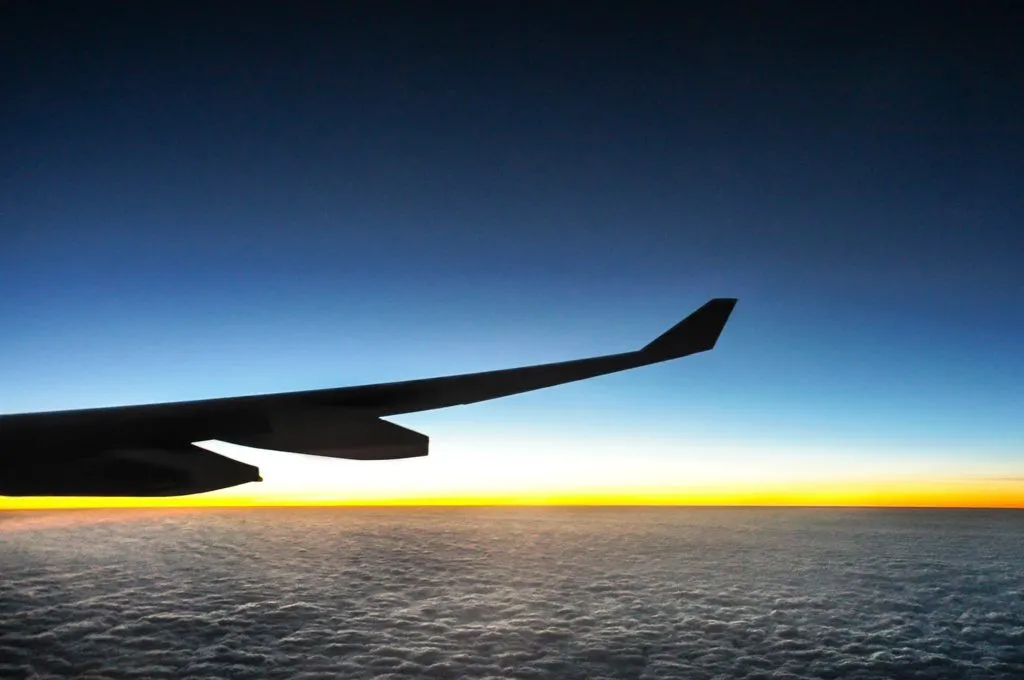 Have you been to Sri Lanka? Or is it on your wish list? Let us know in the comments.
We were hosted in Sri Lanka by Cinnamon Hotels & Resorts, Sri Lankan Airlines and Cinnamon Air. As always, we keep it real and tell it like it is.