Love a good treasure hunt? Are you a shopper who loves the pursuit of a bargain? Then come rummage to your heart's content at one of Tokyo's biggest flea markets, the Setagaya Boroichi (世田谷ボロ市).
Held biannually on December 15th-16th and January 15th-16th, this 400-year-old flea market is an important event on the area's calendar. The more than 700 stalls selling all manner of things from kimono and clothing to china, bric-a-brac, tools and toys attract tens of thousands of visitors each day. The main part of the market is held along Boroichi-dori, a street which centers on the Setagaya Daikan Yashiki – the old, thatched-roof local magistrate's residence.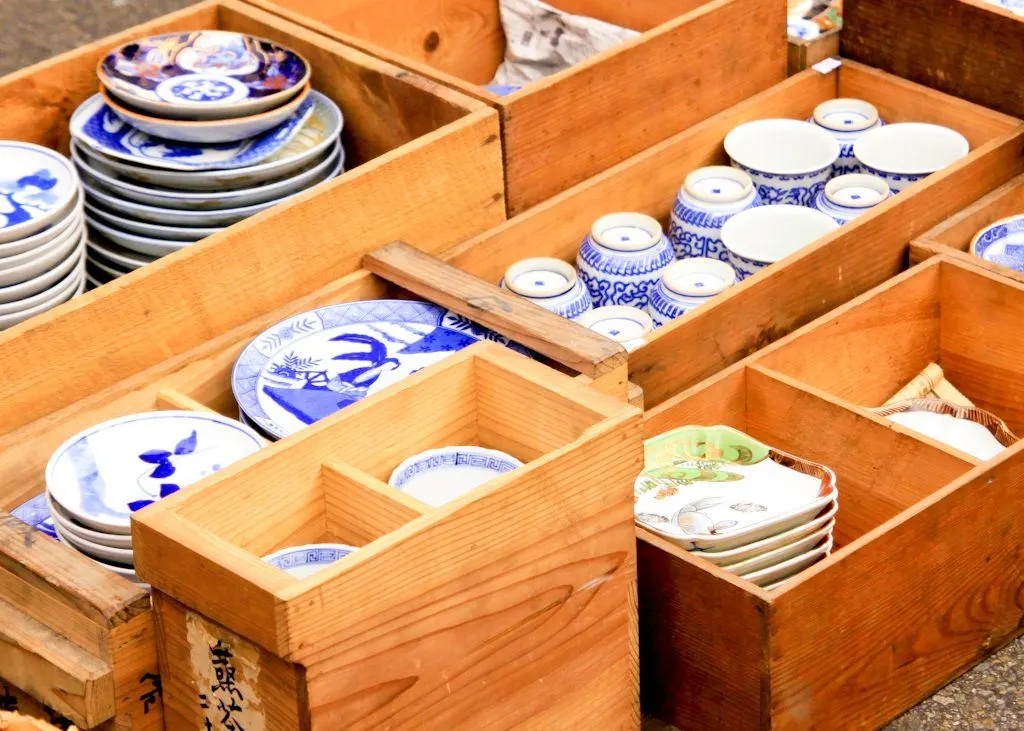 The market's specialty rice cakes
Like all big Japanese events, there are plenty of food options, but what people really come for are the daikan mochi (magistrate's rice cakes) that are pounded fresh on-site and are a specialty unique to the market. Queues for the rice cakes can be lengthy and visitors may have to wait up to an hour to get their hands on one. However, timing is everything. Watch the crowds and line up accordingly and you'll be tucking in to your gooey rice cake goodness in no time.
Practical tip: Some of the food stalls have a limited number of low tables on plastic sheets for their customers. If you are lucky enough to snag a space (again – timing, timing, timing), areas on plastic sheets will require you to remove your shoes. If you are wearing shoes without socks, I'd highly recommend either changing your wardrobe choice or throwing a pair in your bag to avoid freezing!
So if these one-of-a-kind rice cakes, or the idea of picking up a vintage kimono or a unique antique excites you, rug up and get on down to the Setagaya Boro-ichi this winter.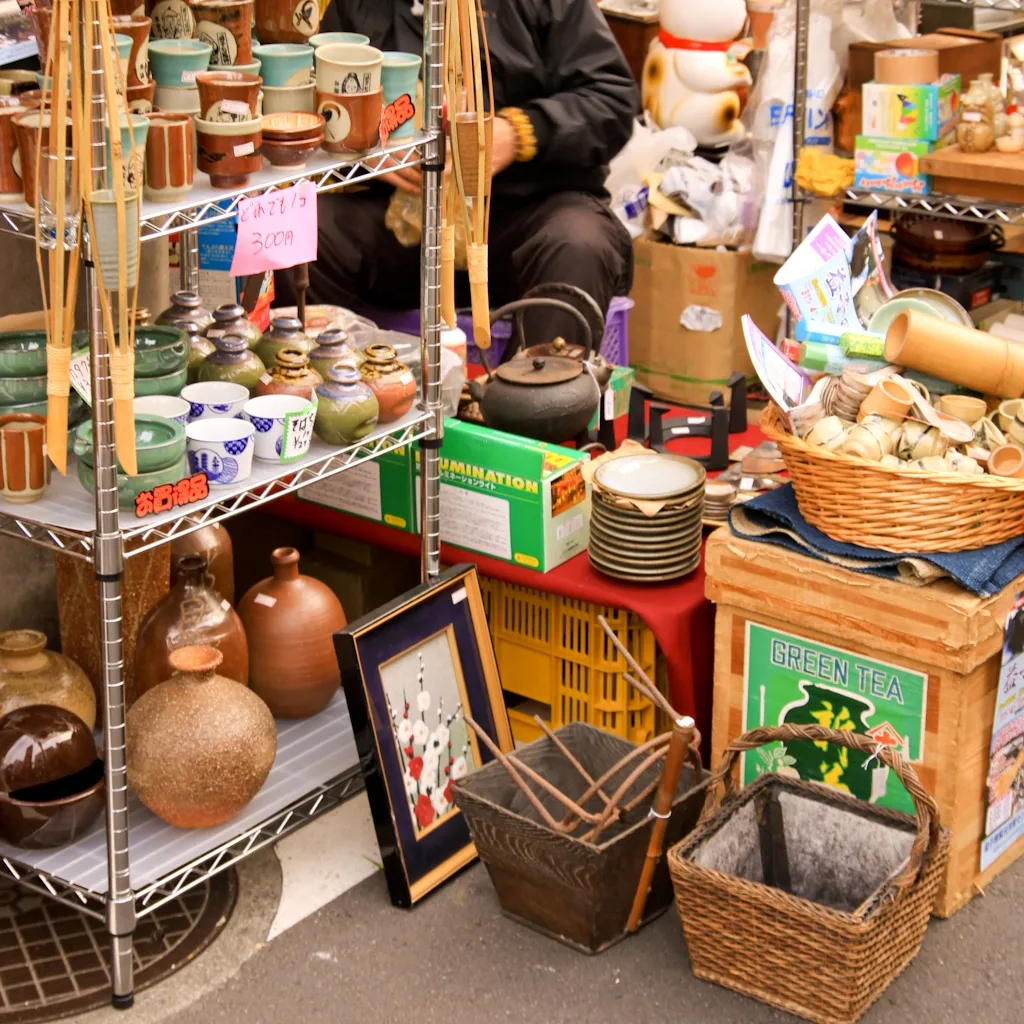 Setagaya Boroichi dates
When: December 15-16 and January 15-16 (held on these dates each year regardless of what days they fall on).
Time: 9am-8pm.
Entry: Free.
Where: Boroichi-dori (between Setagaya and Kamimachi Stations), Setagaya, Tokyo, Japan.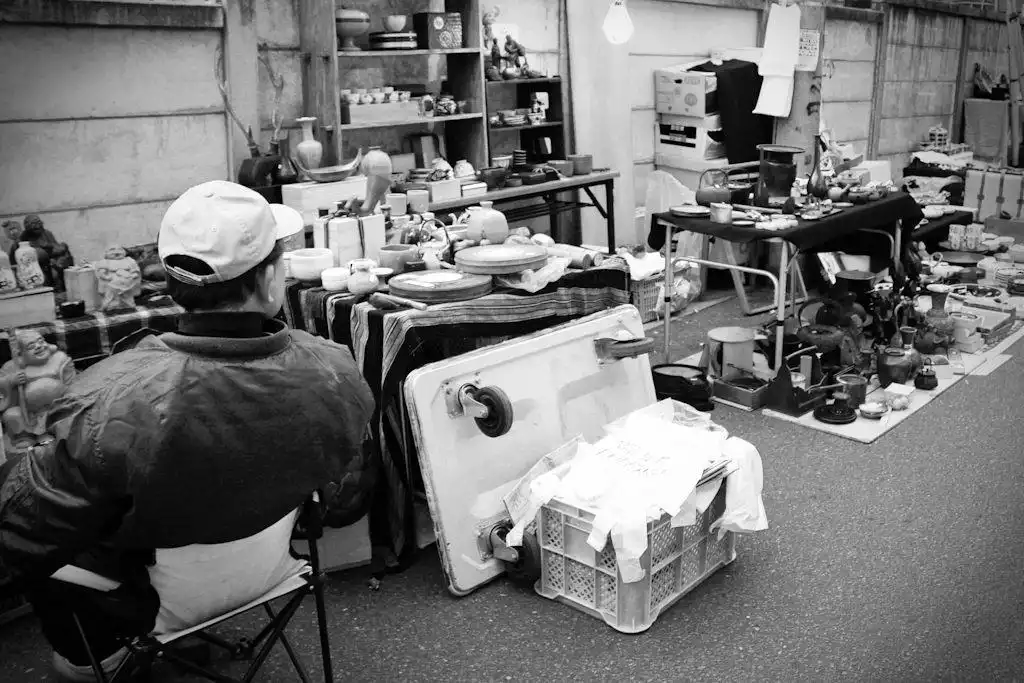 How to get to the Setagaya Boroichi
Access: Take the Tokyu Setagaya Line, get off at Setagaya or Kamimachi Station and simply follow the crowds (it is recommended to get off at Setagaya Station, walk along Boroichi-dori and take Kamimachi Station on the return trip). Note: the Tokyu Setagaya Line is a light railway (that looks more like a tram) and tickets can be bought either when you get on the train or on the platform. If you don't have an electronic payment card (PASMO or Suica), it's best to get your change ready, ¥150 for adults or ¥80 for kids.
From Shibuya, take the Tokyu Den-en-toshi Line to Sangen-jaya (¥160, approx. 5 mins), then change to the Tokyu Setagaya Line (¥150, approx. 6 mins to Setagaya Station, Kamimachi Station is one station before). ¥310 one-way (around 20 mins in total).
From Shinjuku, take a Keio Line Local train to Shimo-Takaido (¥160, approx. 10 mins), then change to the Tokyu Setagaya Line (¥150, approx. 10 mins to Setagaya Station or 8 mins to Kamimachi). ¥310 one-way (around 25-30 mins in total).
Traveling from elsewhere? Use Hyperdia to find your route.
Do you like flea market shopping? Have you been to any flea markets in Tokyo?