Thankful to be off the bus, we grabbed our backpacks and headed into town to complete our first order of business in any new place: finding somewhere to stay.
Apart from the houseboat experience, we didn't pre-arrange any accommodation through our travels in India. Most places are not online or in a guidebook anyway, and it pays to see what you are getting beforehand because it can, and does, vary widely. For a double room with a private bathroom, we never paid more than $US5 a night, often much less. From previous experiences, the expression "you get what you pay for" doesn't necessarily apply in India. I'll take a basic, clean, naturally-lit room over musty and dingy with fluorescent lighting and out-dated, dust-collecting decor in the name of "style" any day.
Leh, situated in the region of Ladakh, is only open to tourists for three months of the year – the rest of the time it is snowed under – so there were quite a few tourists around. Yet, the hawkers and beggars and rickshaws that you might usually associate with areas highly frequented by visitors were basically non-existent. Of course, shopkeepers would still invite us into their shops, but if we declined or just had a brief look, they simply wished us a good day. Not that I blame anyone for trying to make a living but the fact you can get around fairly anonymously makes Leh extremely appealing for the visitor who just wants to take in their surroundings.
We spent days wandering the streets and visiting the many cafes. One morning as we sat down to breakfast, we opened up one of the bakery's English newspapers to read that the same bus station in Srinagar where we had taken the "super deluxe" bus from three days earlier had been subject to a grenade attack. We were lucky.
Leh has a high population of Tibetan people and Buddhism is the dominant religion, giving it a completely different feel to other parts of India. There are an abundance of "gompas" or monasteries. We visited all of them except one during our few day visit that extended into a week. Another bonus of not having set travel plans – if you like a place, stay, if you don't, just take the next bus.
The Namgyal Tsemo Gompa situated on top of a steep hill past Leh Palace had the most amazing views over the town. Well, at an altitude of 3524 meters (11,562 ft) most places in Leh had pretty spectacular views. Even our few-dollar-a-night room had postcard views of snow-capped mountains.
Apart from the gompa-hopping and chatting with friendly locals, we also visited the Women's Alliance Community Centre (official site) where you can watch a documentary about Ladakhi culture, and even try a bowl of traditional Ladakhi stew made by the women there.
Leh had surprised us with its laid-back vibe and it had been just the relaxing stay we needed to recharge after those long and tiring days of trekking in the Himalayas. However, you just have that feeling when it's time to move on from a place and that time was now.
Our general plan was to head south, visiting hill stations along the way before returning to Delhi. We organized a jeep for the following evening with a group of Israelis who were also staying at the same place and heading in the same direction, a journey that would toss us once again into the uncomfortable side of travel.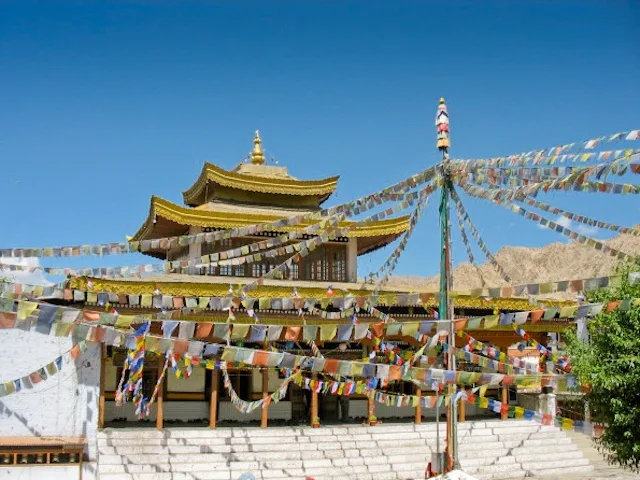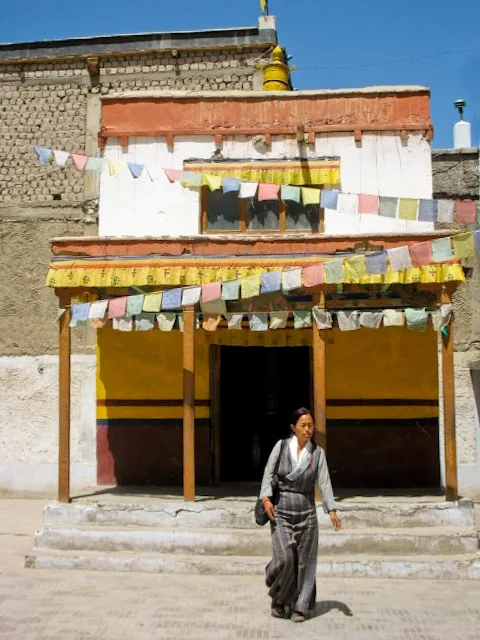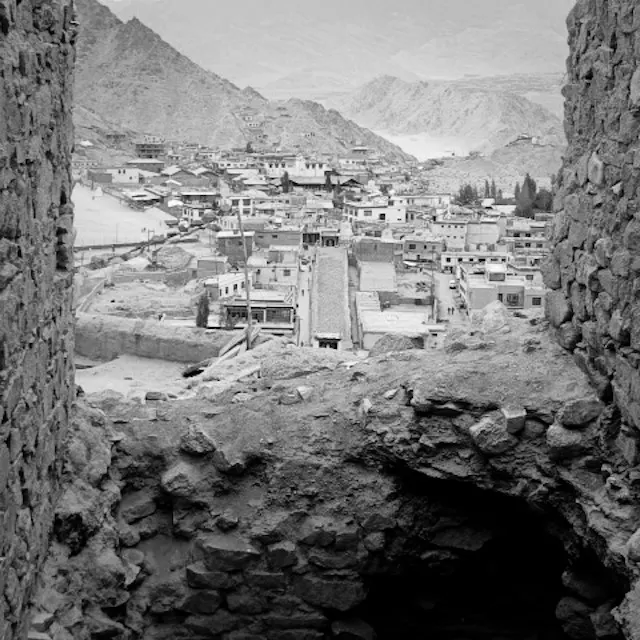 Want to read more about our adventures in Kashmir, India?