You know what we've been getting into recently? City Passes. Many cities have them (or a variation of) and when utilized correctly can save you a significant sum.
While in Amsterdam, we used the I amsterdam City Card to explore many of the city's attractions and found it to be a super convenient way to see what we had planned to and then some.
Here's what we liked about it:
24-hour time frames
Rather than a pass based on calendar days, the I amsterdam City Card is sold for durations of 24, 48, 72 and 96 hours. This means you can start using your card when it is most convenient for you and without worry that you've wasted part of your pass validity if that time happens to be in the late afternoon or evening.
The separation of attractions and public transport
The I amsterdam City Card very conveniently includes unlimited use of the buses, trams and metro operated by GVB in the city, making getting to most of the attractions on the card a breeze. But what's even better is that the attractions and the public transport included are activated separately. Your time to access the sites will begin from the first time you enter one of them and your public transport time from the first eligible service you take, all automatically recording the separate activation times on the same card. Allowing you to start using the public transport segment earlier or later than the rest of the pass should you wish, really gives maximum value out of the pass.
The ability to upgrade your canal cruise
One standard canal cruise is included with the card. However, if you wish to take a more expensive cruise, rather than making it not included, they allow you to just pay the difference. The canal cruise on offer is valued at €16. We were visiting during the Festival of Light and were interested in the "Water Colours" cruise which was a few Euros extra. We simply showed our card, paid the difference and were on our way. Brilliant.
It's already paid for
Instead of always having to get out your wallet to pay at each attraction or having small change for public transport tickets, you simply hand over or scan your card for everything to be done for you. It's sightseeing made easy. Tip: Like regular electronic transport cards in the Netherlands, don't forget to "check-out" i.e. scan your card again when leaving public transport, otherwise the transportation side of the card will freeze.
The chance to experience more
The I amsterdam City Card gives access to more than 130 attractions, museums, giveaways and discounts. When you have already purchased the pass, you're likely to see and do more, and you'll have no hesitation in stopping in to a museum you're not sure is up your alley. If it's not, go on your way and it hasn't cost you anything extra, but better still are those unexpected gems you might discover that you probably wouldn't have ventured to otherwise.
Like any City Pass, some attractions are more, well…attractive than others. What you find worth your time will certainly be very subjective and dependent on your own interests.
With a lot on offer and limited time, it can be difficult to choose which ones to include and leave out. Below we have listed the places we visited on the 72-hour I amsterdam City Card and our own honest (inherently subjective) opinion about them in case it helps you with your own decision-making.
Built around 1250, the Oude Kerk is the oldest monument in Amsterdam. It was officially registered as a museum in May 2016, making it the first church building in the Netherlands to become a museum. It houses more than 200 paintings and artefacts and interestingly is where Rembrandt married his first wife Saskia!
We hadn't planned on spending so long here. Sure the interior is nice but it was the temporary exhibition named the "Museum of Broken Relationships" housed inside at the time, to which locals and visitors to the city had donated random personal items that symbolize love no longer, that had me completely hooked. Hai couldn't understand what he called my "voyeuristic fascination" as I insisted on reading every single signboard, but more than the contents of each story, and there were some juicy ones let me tell you, the most interesting thing for me was pondering the fact that everything has a story – that CD, that piece of paper, that shoe. There's more than meets the eye and every moment of every day new stories are being played out, and more items become symbolic reminders of these times and feelings. A rather unexpected highlight for me.
New temporary exhibitions are being displayed all the time. Simply check their website to see what's on during your visit.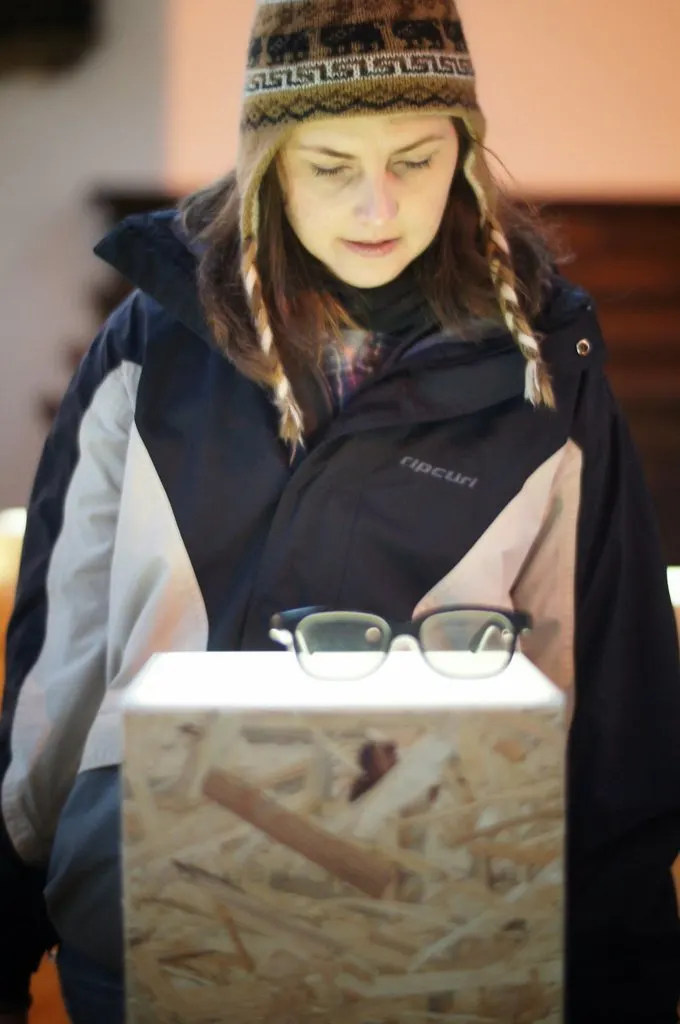 The Van Gogh Museum is a truly wonderful, world-class museum. Not only does it contain the largest collection of Van Gogh works in the world, worth a visit on that merit alone, but it is also one of the most interactive and interesting. We love a museum that not only hangs art on the wall, but seeks to educate its visitors and promote a conversation.
The late Friday night program when the museum is open until 10pm is also an excellent feature of the museum. The program includes a DJ, bar and sometimes other special displays or events. Don't expect a party – there'll be some light music with the ability to buy a rather expensive wine in the lounge. It's classy, we'll give it that, but the best thing is that it allows more people the opportunity to experience the art outside of normal working hours, and surely that's what a museum should be striving for.
If you can make it on a Friday night, don't miss the free English tour. It's not your average museum tour where you're told about the pieces, you'll be as much a part of the interpretation as your tour guide! Our tip would be to head to the museum from mid to late Friday afternoon. Sign up for the English tour at the information desk right away (there's a limit of 15 places) and then wander the museum at your own pace until the tour (at 7pm at the time of writing). This will not only give you time to take it all in but you'll also have some context to take with you into the tour. This is a must-visit.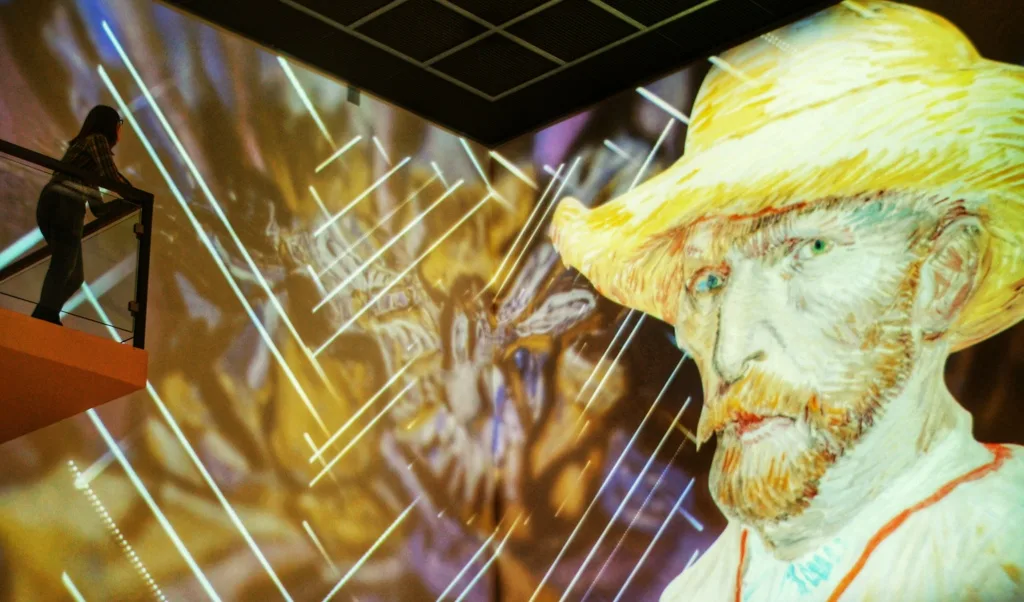 The nearby Stedelijk Museum is the largest museum dedicated to modern art and design in the Netherlands, apparently comparable to the style of the collections at MOMA in New York or Chicago's Art Institute. We've never been to either of those so can't compare but, to be honest, we were quite underwhelmed with the Stedelijk Museum. Perhaps it's because we're not huge fans of modern art. While we appreciate the subjective nature of art in all its forms, it's just not our thing. If it's yours, you'll probably want to drop by.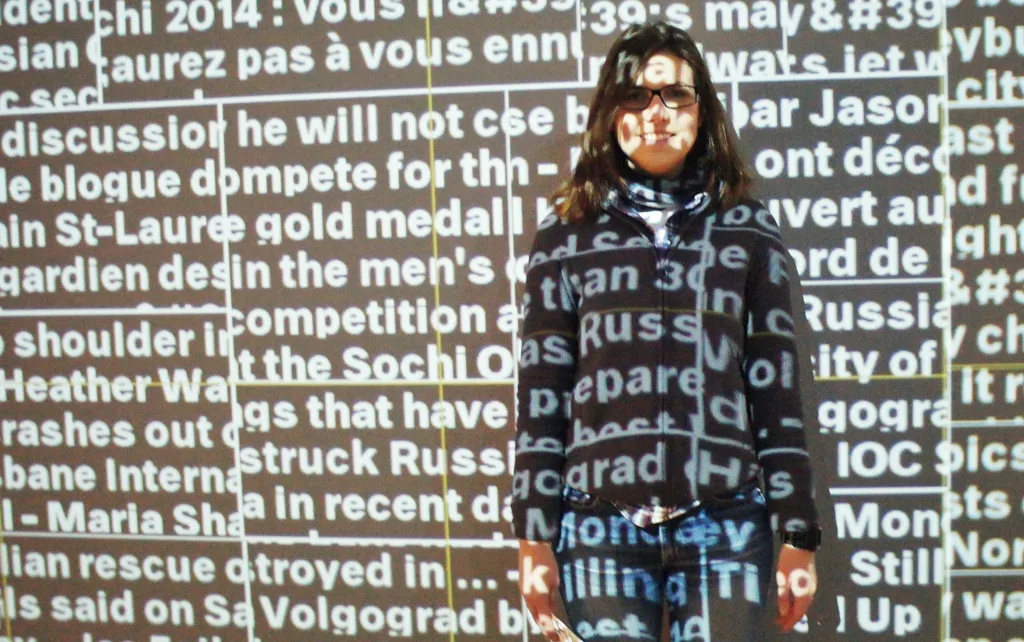 Whether you're a big accessorizer or not, this niche museum has far broader appeal than one might first expect. Holding the world's "foremost bag collection", it tells the story of how one first went about being able to carry things on one's own person in the 16th Century, right up to our modern concept of the handbag in the present day with some pretty interesting designs to peak your interest. Those with an interest in history and/or design are likely to enjoy this place. I know I did.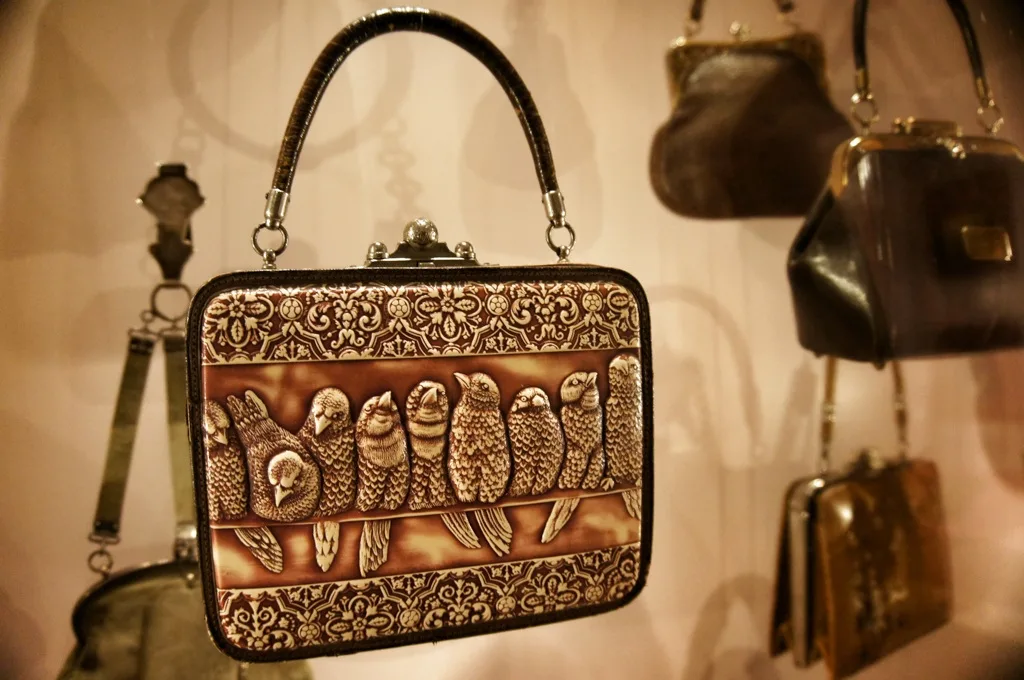 The Rijksmuseum is not included free of charge with the City Card, but it does entitle you to a €2.50 discount. This place is huge as well as hugely popular. Go early to beat the queues and expect to spend a good portion of your day here. With the extensive collection, our feet got a little tired after a few hours. Like any big museum, you'll probably want to pick and choose what sections and pieces you spend the most time on. But the Rijksmuseum is worth visiting to see Rembrandt's famous "Night Watch" alone. Pick up one of those information cards that highlights noteworthy points and spend some time taking in this masterpiece revered the world over.

Having been to the actual Hermitage in St. Petersburg, we were unfortunately left underwhelmed by this branch museum. Perhaps it is unfair to compare it to the real thing and we don't know the reasons behind what can and can't be loaned out from the original collection (and getting the pieces to the Netherlands surely isn't cheap), but given the size of the building and the literally millions of pieces just sitting in storage in Russia, we were expecting more. Despite the small scale, there were some very nice pieces that we certainly could appreciate. A surcharge applies on top of the City Card during special exhibitions (€3.50 at the time of writing).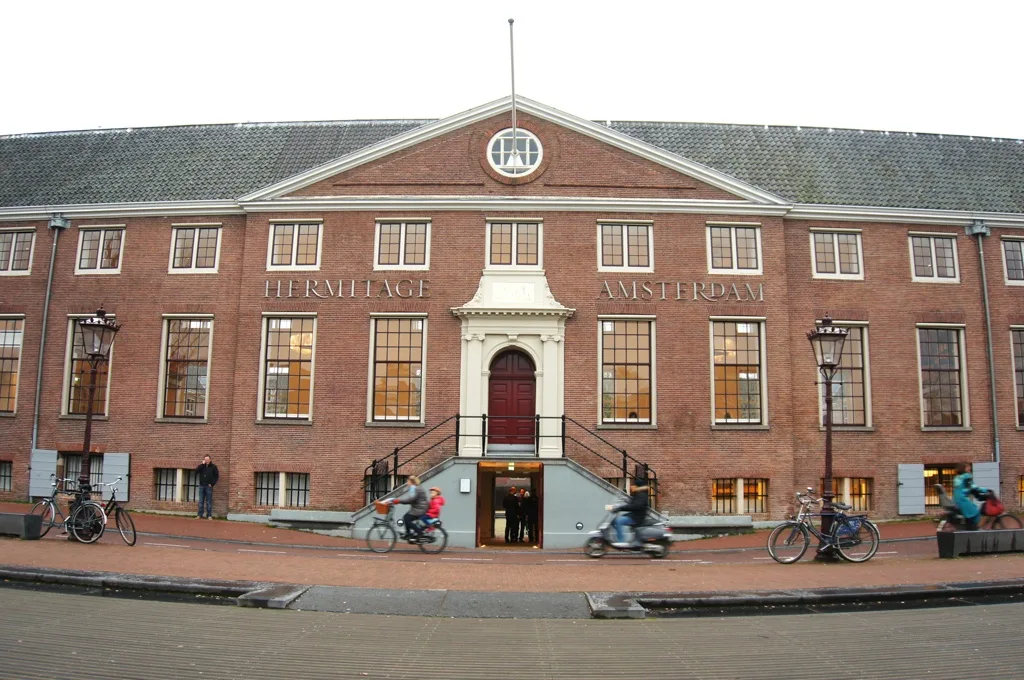 Apart from the fact that you can upgrade your canal cruise with the City Card as mentioned earlier, it's also an activity you can do in the evening when most museums have already closed their doors. This means you can really fill your day with sightseeing and use of the card.
Taking a cruise through the canals is an activity synonymous with Amsterdam and is therefore on the to-do list for many visitors to the city, clearly notable from the long queues (we waited in line for an hour). While it was nice to get on the water and to see Amsterdam from a different perspective, it's probably not something we would do again based on the fact that we felt we didn't get much out of it. Explanations were automated and brief, a shame given the rich history of the canal system in the city, and there was barely any time to snap a pic of the illuminated artworks for the Festival of Light that we had taken this particular cruise to see.
Despite this, we certainly appreciated the opportunity to go on it, basically for free considering the savings made on visiting the other attractions, and it helps the traveller in ticking off all those "When in Amsterdam" items. And who knows, perhaps you'll feel differently about it.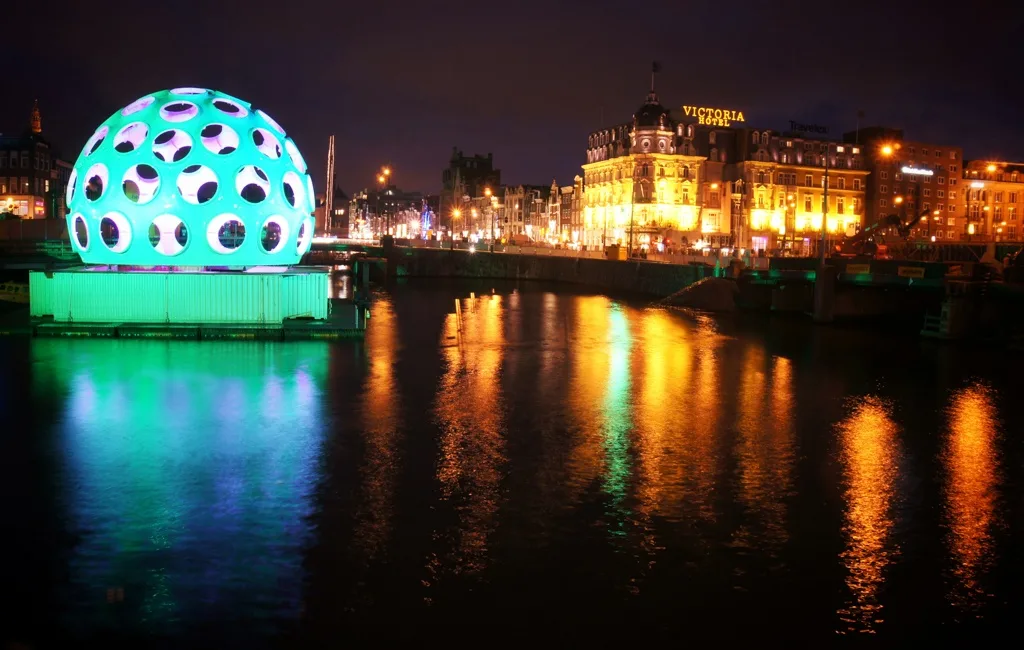 Another attraction that allows you to check those "Dutch things" off your list is Zaanse Schans, a period village that gives a glimpse into life in the Zaan area in the 18th and 19th Centuries. Here you can go inside working windmills, see clogs being made by hand and witness cheese-making in action.
If you're looking for souvenirs, you'll find no lack of them here. Head into the Zaans Gedaan CacaoLab for fascinating info on the chocolate-making process and Dutch contributions to it. For a small fee, participate in a workshop or for the quick stop, make your own delicious hot chocolate. For a bit of fun, pay a stop to the Zaans Museum Verkade Paviljoen where you can learn about factory life in the early 20th Century. Test your skills as a "Verkade girl" using the production line simulator game. Work with your travel companions to increase cookie and chocolate production and decrease wastage. Can you make it 'til the end of your shift without getting fired? If you're looking for all things quintessentially Dutch in one convenient location, this is it.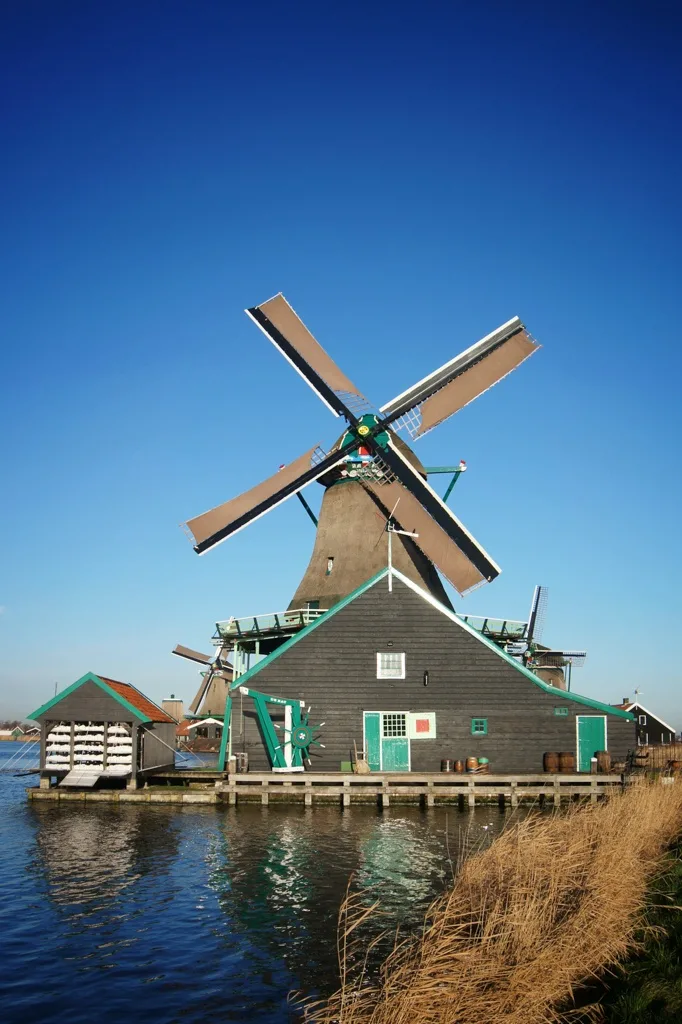 I love interactive exhibitions so despite science not being my forte, science centers where you can run around and play with all the fun stuff and learn something in the process is. And if you have kids in tow, they are a great place to take the whole family. There's some rather explicit sex and drugs exhibitions (by Australian standards anyway) that you may wish to bypass with the little kiddies, but there's a lot of fun stuff to otherwise keep them entertained. They even have a science lab where you can put on a lab coat and goggles and conduct a basic science experiment. You're sure to have a few enjoyable hours here.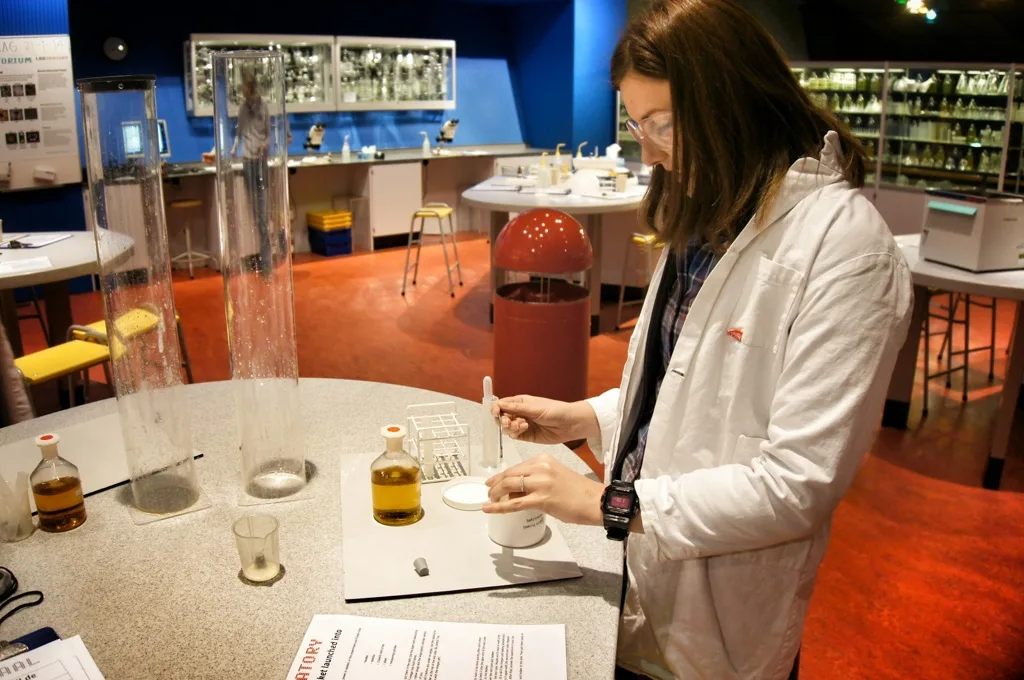 This museum is actually the house that Rembrandt lived in from 1639-1658 restored to its original state. It contains original works by Rembrandt and some of his pupils and gives you a direct window into life at the time. The museum owns an almost complete collection of the 290 etchings Rembrandt made, of which some you can see on display, and whether you are there for the daily etching and paint-mixing demonstrations or not, the staff are extremely friendly and keen to assist all visitors in understanding this important artist and his work. An audio guide is included free of charge and tells you about all the rooms in the house. In addition, the audio guide also covers each painting so you can spend as little or as much time as you like hearing more about pieces that catch your eye. This place is a definite must-see.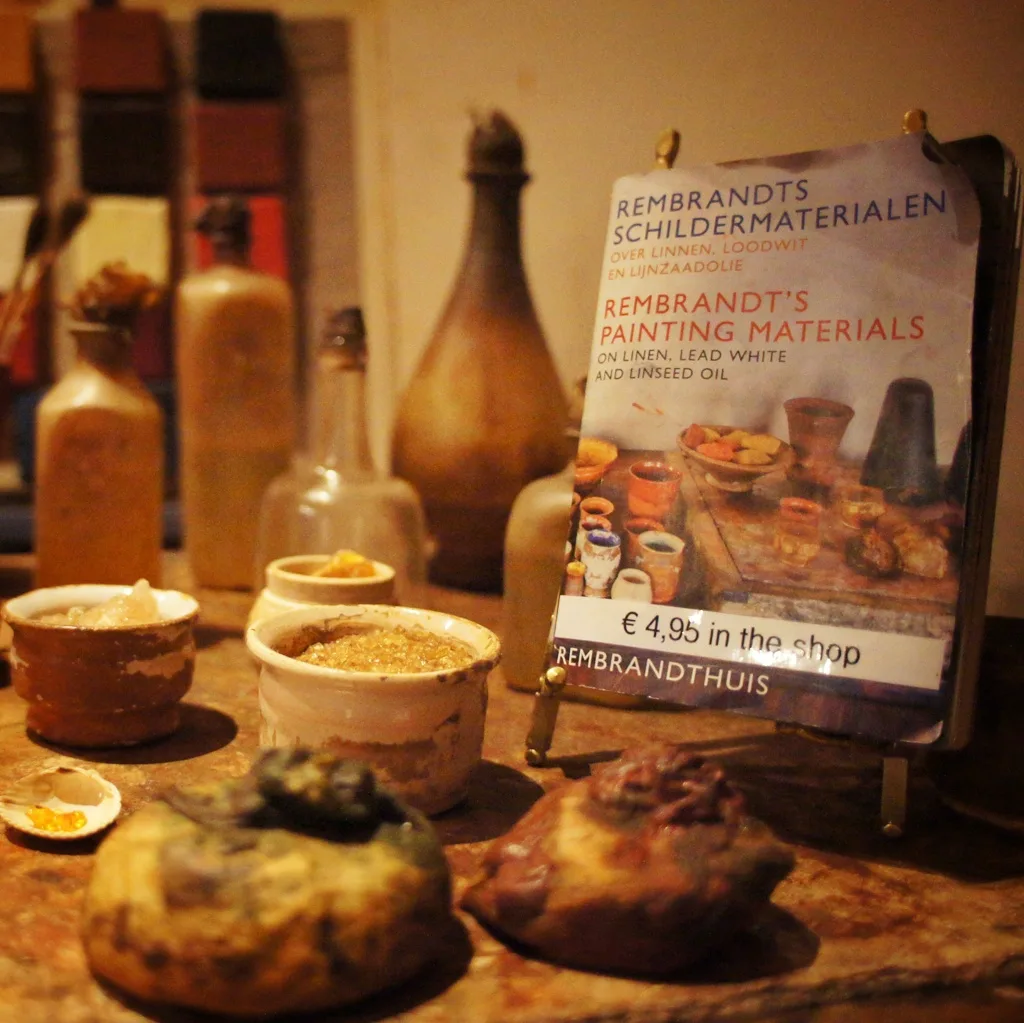 Click here for a full list of attractions and deals on offer with the I amsterdam City Card.
As an aside, an attraction not included on the City Card but that shouldn't be missed is Anne Frank House. Go there early as by midday, queues extend right around the corner, or consider buying a ticket online in advance. Click here to read more about our experience visiting this special place.
Where can I buy the I amsterdam City Card and how much does it cost?
The I amsterdam City Card is available for pre-purchase by credit card online (with in-person pick-up) as well as for purchase at sales outlets after arrival.
The 24-hour I amsterdam City Card costs €57, 48 hours €67, 72 hours €77 and 96 hours €87.
Have you been to Amsterdam? Did you use the I amsterdam City Card? What were your favourite attractions?
~
Our 72-hour I amsterdam City Cards were provided free of charge by I amsterdam. As always, we maintain full editorial control over this site and all opinions expressed are our own.