Not having set plans opens up infinite possibilities for the traveler. We often don't plan where we will stay ahead of time or know where we are going or what we are doing one day from now, let alone weeks or months in advance. This type of travel isn't for everyone and I don't necessarily recommend it in certain situations, yet for the most part, it is a strategy (if you can call it one) that has continually lead to some of our most memorable travel experiences.
I love the feeling of waking up in one situation and the next in a completely contrasting one, or jumping on a bus to some place on a local's recommendation or just on feeling or instinct alone. It was exactly this type of freedom that took us from a tiny travel bureau in bustling New Delhi one scorching day in June to hopping on a plane to a place many have only heard about on the news the next.
The story started out rather typically and, one might say, dubiously. The guy at the travel agency apparently had family who live in the Himalayas and could take us trekking there. You can trust ME. This is MY FAMILY. Would I lie to you and tarnish MY FAMILY'S name? This is a matter of honor. Do you not believe in MY honor, the honor of MY FAMILY?
You hear the same stories and promises all over, which of course are not always held. In a city of millions, many are forced to make money any way they can, even if that means scamming rupees. We all know the basic travel rules of thumb to protect yourself as much as possible from falling victim to such activities. Even though in many ways it's born of reality, sometimes I hate the way India makes me – suspecting, suspicious, quick to stop a conversation before it has even begun as I don't want to be escorted down the street before being invited to your cousin's carpet shop just to "have a look." However, if we choose not to engage any service that promotes itself using this kind of rhetoric, we quite frankly wouldn't get a lot done. In the end, you have to take a chance on someone – whether it be that taxi driver who says he knows where he's going or that hostel who promises to take care of your luggage until you return.
So history would have it that hours later we were at his brother's house, sitting cross-legged on the floor making small talk while trying to feign our abilities to eat dinner one-handed. At the end of the night we were told, "A car will pick you up at 4am."
In the early hours, we tip-toed our way through the sleeping hostel and ventured down the narrow laneway linking it to the main road. It was dark and quiet – it would be a completely different scene from daybreak. We looked around. No car. We waited, getting more anxious and doubtful with each passing minute. If the car didn't arrive soon, we'd miss our flight.
The domestic airport was chaotic and had more security checks than a major airport post an averted terror plot. Not only were we physically checked by metal detectors, hand-held gadgets and patted down in booths, our baggage too had been scanned, opened and inspected until they had almost worn down the zipper. The final stage involved walking out on to the tarmac one-by-one and identifying our check-in baggage from a line-up. We couldn't look at or speak to anyone during this process and once we pointed out the bag from the row they had placed before us on the ground, we had to present our baggage claim tag to the guard. Only if the number from the bag we visually identified and the number on our tag matched would the baggage actually be put on the plane. Not right away of course so as not to let others know that bag had been correctly identified and reduce the number of choices.
When it was time to depart, we walked out onto the tarmac and up the stairs to a tiny domestic aircraft. During the ascent we were informed that as we were not flying over the ocean, there were no life jackets on board. In the unlucky case that we crash into a river or lake, we should just rip out our seat cushion and use that as a floatation device. My heart was in my throat.
Apart from one guy whose blood-shot eyes and spaced out demeanor gave us a pretty clear indication as to why he was traveling to an area of India where cannabis grows like a pesky weed, we were the only non-Indians onboard. As we emerged from the plane in Srinagar, we were greeted by a officer that made weaponry look like one of those stacked fashion accessory phases. Just how many guns can one wear cross-body? "Hello, Mr Hai, Ms Jessica. Welcome to Kashmir."
He escorted us to the "terminal" or rather a one-room building ahead where we could get our entry permission and bags, our new friend shadowing our every move. On the other side, a 4WD was waiting for us. We said goodbye to the guard and hello to some new faces who we would get to know quite well over the next week and a half – our guide, Salim, our cook, Shoolkat, and driver, Shabir. The drive to the houseboat where we would be spending the next few nights was our first look into the disputed region through our own eyes. As Salim rattled off a list of safety measures, our eyes were transfixed on the landscape. With all its terror alerts, grenade attacks and instability, Srinagar was one of the most beautiful places we had ever seen.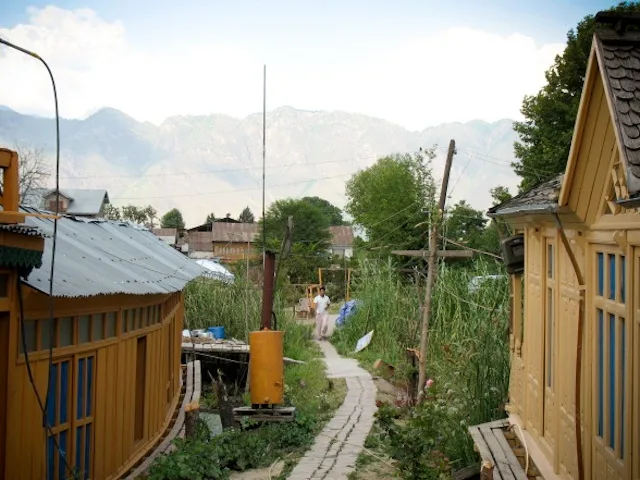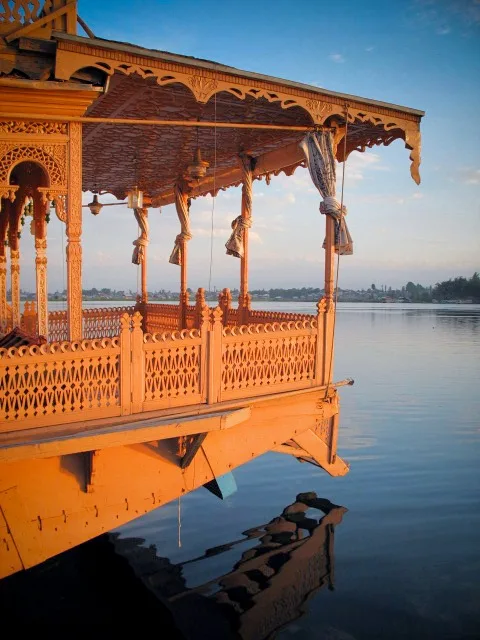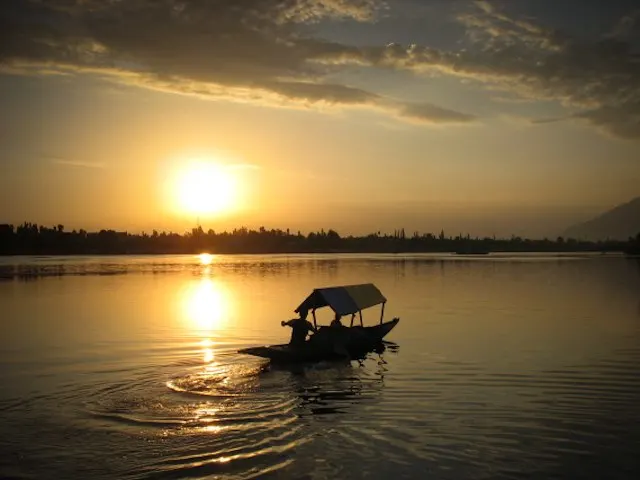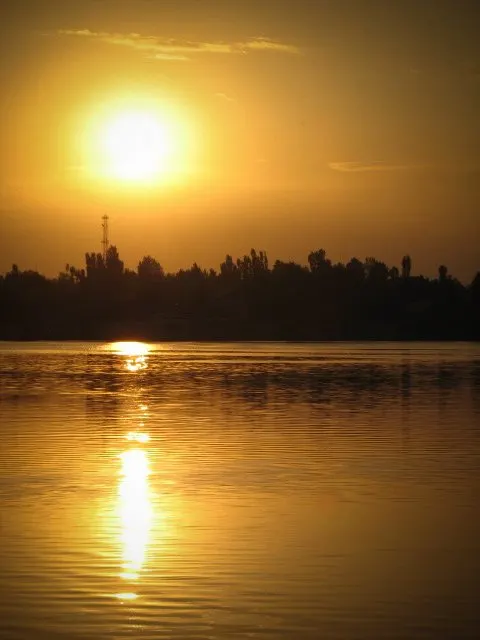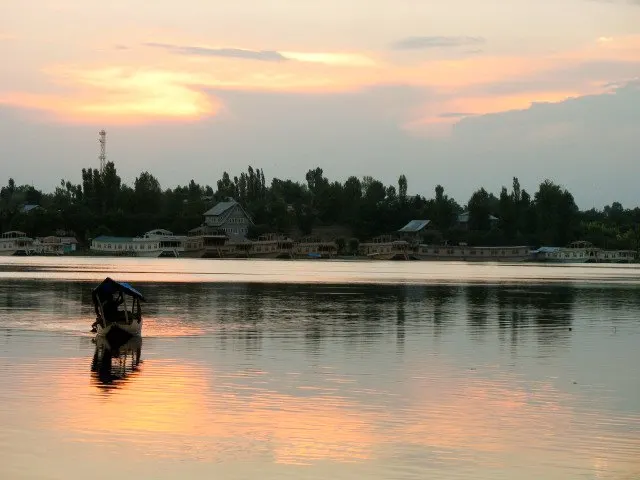 For the next installments of this adventure, see: