I've never shied away from "roughing it". I love the adventures that come with low-cost accommodations, whether that be hostels, share houses or pitching a tent.
But sometimes you just want a hint of luxury and I'll be the first to admit that after long stints of backpacker travel, I do crave more upscale accommodation; to spend a few days in a private space, with a comfortable bed and proper shower. That's why Hai and I cycle between different kinds of accommodations when we travel. We sacrifice comforts in some places so that whenever our batteries need recharging, we can pay that bit extra to get something a little nicer. But we've also found that there's a lot of "middle ground" these days: backpackers that offer private rooms, boutique hostels that could easily pass as hotels and short-term apartment/room rentals.
I'd kept hearing this term "glamping", but hadn't really been in a place for some time where it was an option. But then came Sri Lanka and our desire to visit Yala National Park. This 979 square kilometre (378 sq mi) park is an extremely special place. It harbours wild elephants, sloth bears, water buffalo, countless birds, not to mention it has the highest concentration of leopards anywhere in the world. Many visitors stay in accommodations within a short drive of the park so they can be there at daybreak for early morning safari. For us that would be the glamp site Wild Trails Yala run by Theme Resorts & Spas.
So what exactly is "glamping"? The word is a mix of of the words glamourous and camping, so think of it as a more luxurious camping experience. While the term has become trendy the past couple of years, glamping itself has existed for quite some time, just without the title. Take some of those fancy tents you see on African safaris on TV, for example.
So what was our glamping experience like?
On arrival we were greeted with a fresh mango juice, which we enjoyed while our bags were taken to our tent. While the camp site has several tents, they are set off in their own secluded corners surrounded by trees, meaning you really have your own little spot amongst nature. The manager of the property told us that they deliberately keep the capacity small so that the tranquility of the camp site and personalised service is not lost.
With our drinks in hand, it was time to go check out our accommodation for the next couple of nights. The first perk of glamping, as opposed to your regular camp site experience, is that you don't have to put up the tent yourself. While I've put up many a tent in my time, I have to say I'm kind of glad this one was taken care of because it was huge! It was seriously bigger than some apartments I've seen here in Tokyo.
Firstly, there was a verandah with chairs and a table for enjoying the outdoors. Inside was incredibly spacious; no arched backs in here! There were no less than three actual beds inside (that can be arranged depending on who you're sharing with), along with bedside tables and lamps (yep, there's electricity!), a desk with a power converter for charging your electronics and a standing fan to keep the air circulating in the humid heat.
Besides having a proper bed to sleep on, perhaps the most luxurious part of this glamping experience was having a fully equipped bathroom right in the tent. We're talking a flushable Western style toilet, a vanity with sink, mirror and toiletries, and, get this, a fully functioning camp shower with running hot water, complete with fluffy, fresh towels! Where the hell were we?
Come take a look inside our tent!
When it came to meals, the food was tasty and varied, and we'd often wonder how they were putting together these three course meals in their camp kitchen. Breakfast and lunch were served in a dedicated tent in another area of the property. The staff asked us each day of our preferred time to eat, and all we had to do was go to the tent at that time where a table for two had already been prepared and every course brought out to us. Camping experiences for us have always been about everyone pitching in to get jobs done, so we almost felt guilty at being treated like royalty.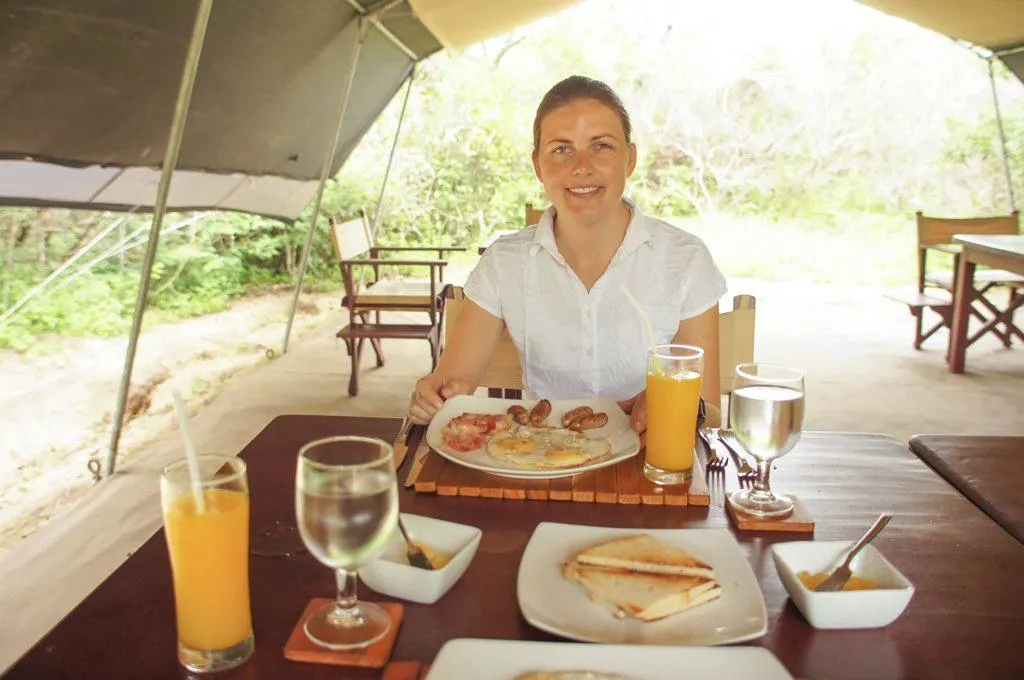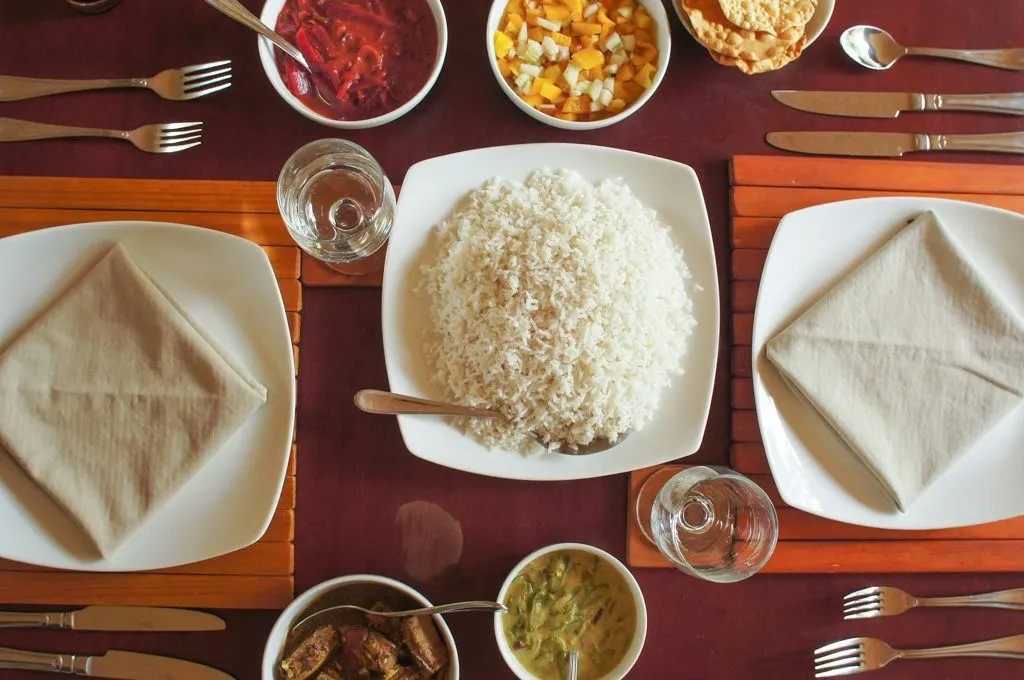 Dinner was served in a clearing by the camp fire. At dinner time, we arrived to find the fire already glowing. Two seats awaited along with a table full of spirits and mixers for "happy hour", which you can help yourself to while enjoying the warmth of the fire.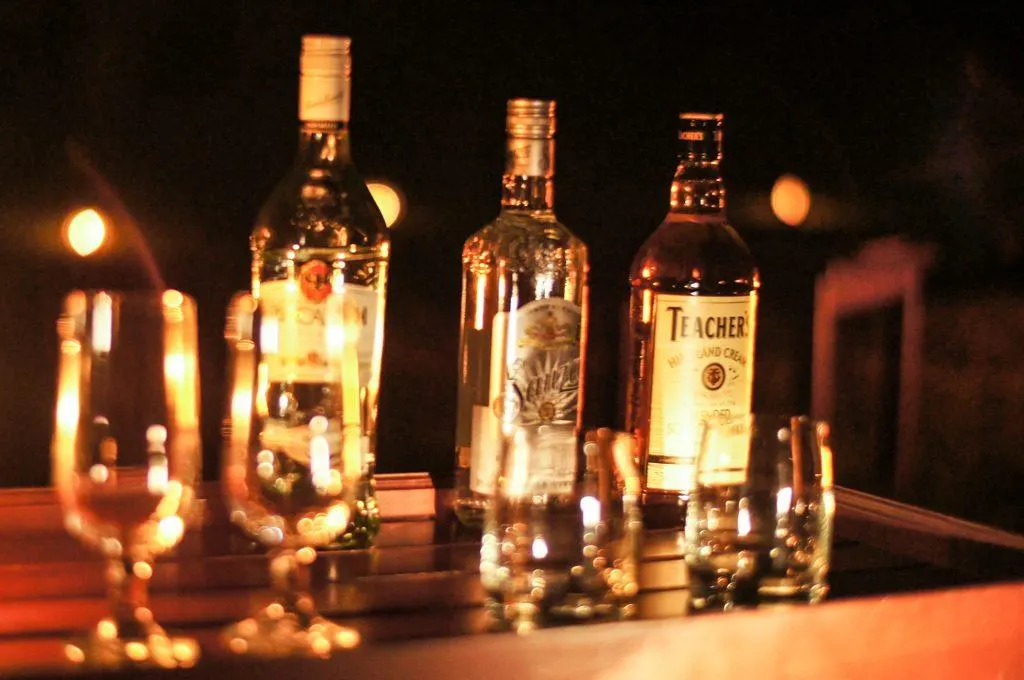 After some pre-dinner drinks, our evening meal was served; a romantic candlelit dinner for two under the stars. Seriously nomads, where the hell were we?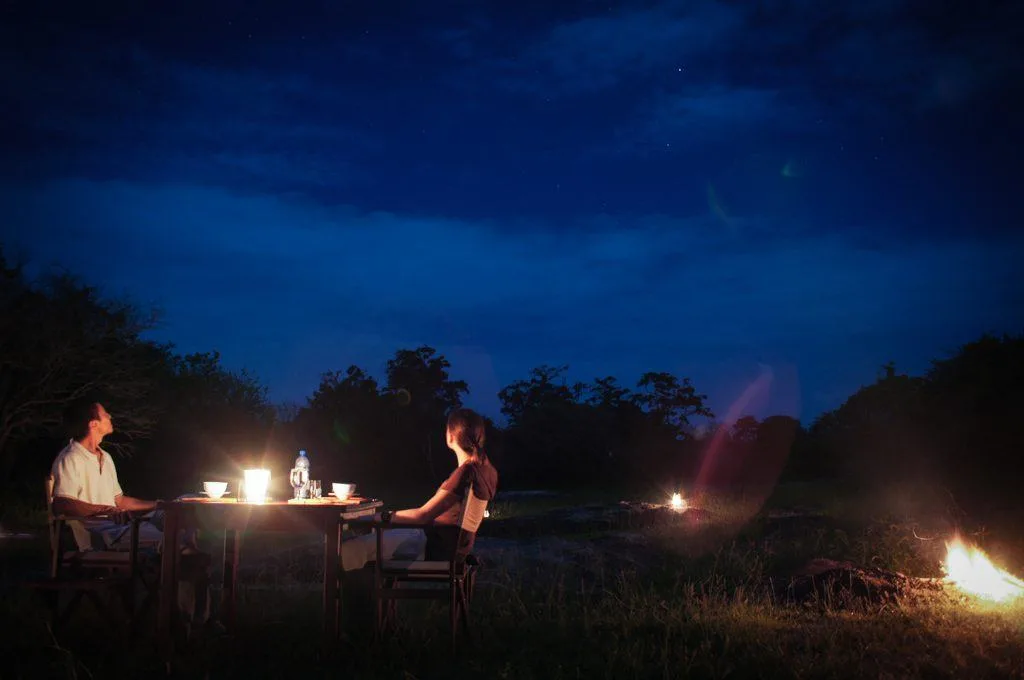 The day wasn't just spent lounging around either, although there's plenty of time for that too. Theme Resorts & Spas also arranged for all of our Yala sightseeing with a dedicated driver and guide. We went on several jeep safaris in Yala National Park with different companies before our glamping experience and we can say that our guide Damien was absolutely top-notch. Being driven around in the park is one thing, but having an experienced guide in the back who can share their knowledge and wisdom is invaluable. On our outings in the park we saw leopards, elephants and all kinds of birds.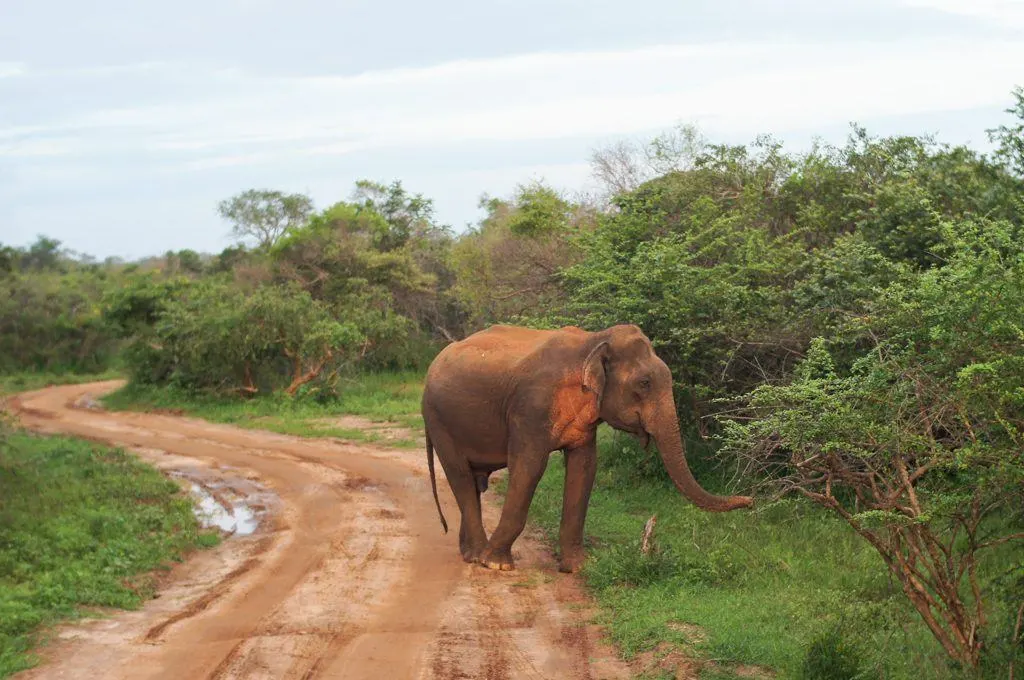 We also visited temples and farms, and learned more about the history of the area.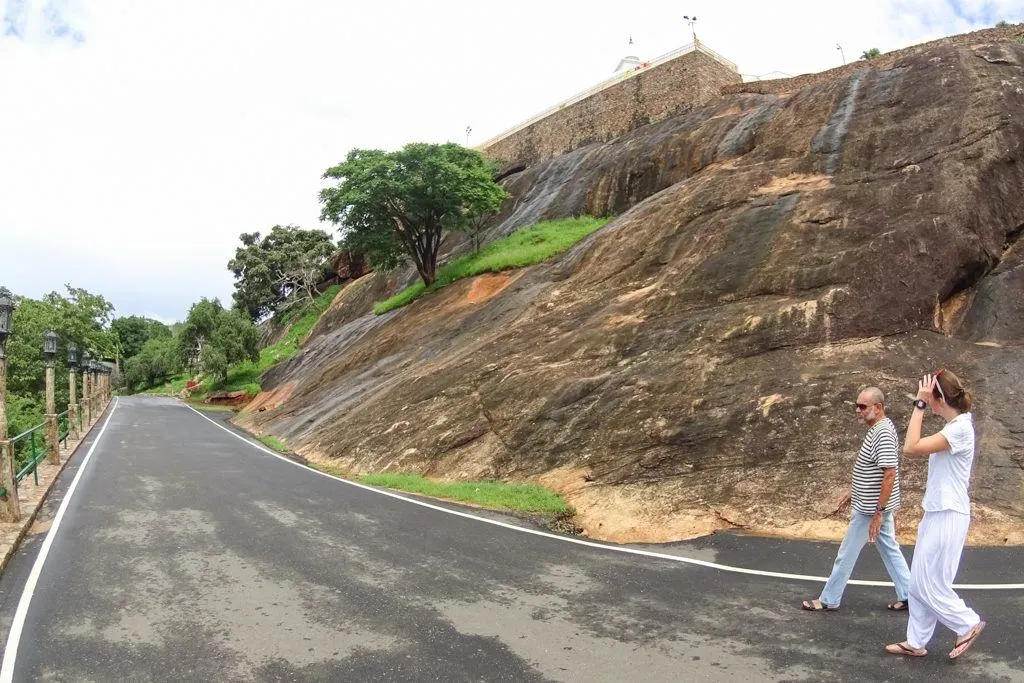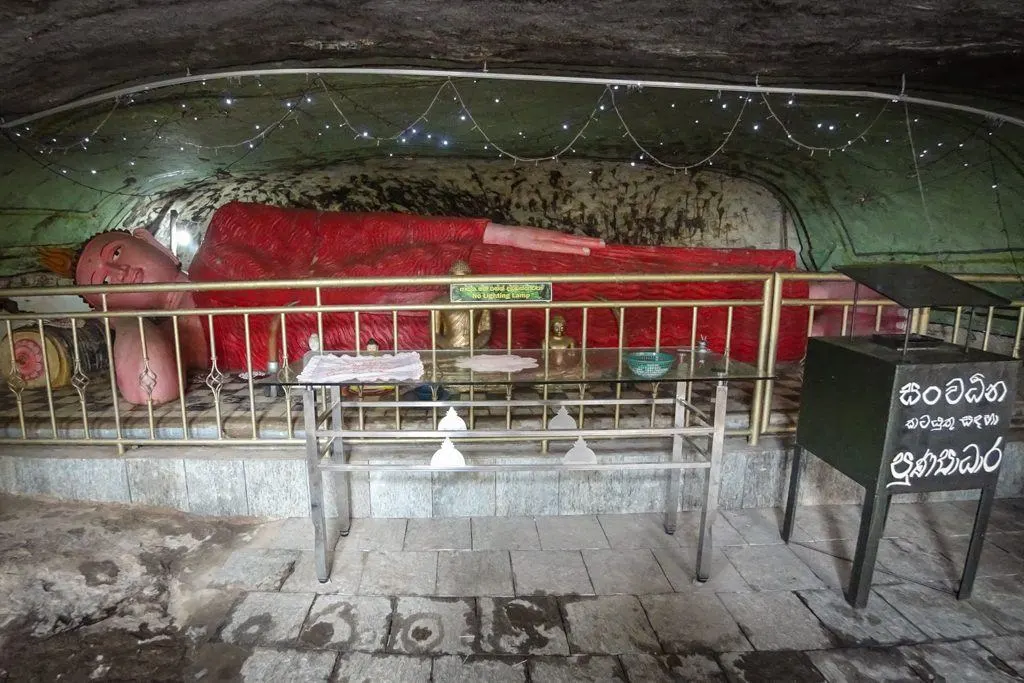 Thanks to our driver's uncle having a farm on the outskirts of the park, we were allowed to enter and watch the sunset over the park from his plot. Magical.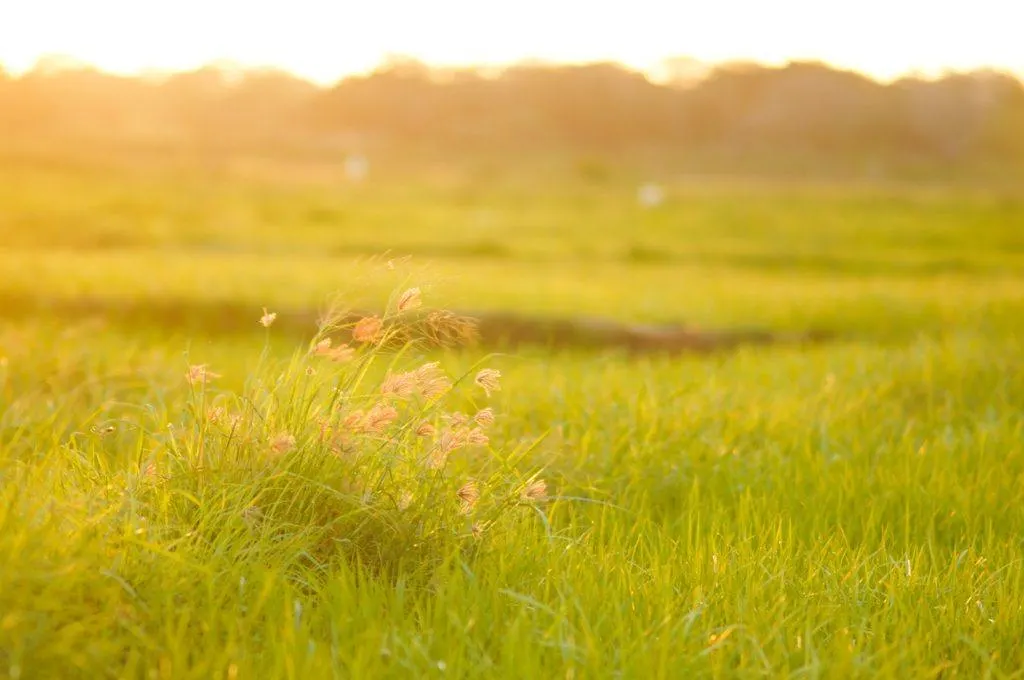 While the glamping experience and facilities offered will vary depending on where you try it, we can say that, in general, you'll probably enjoy glamping if:
– You've been camping before and didn't enjoy the "process" of setting up camp and daily tasks.
– You've never been camping and not sure if you'd like it.
– You'd prefer not to spend your holiday cooking and cleaning.
– Some creature comforts are important to you.
– You like the idea of a care free holiday with staff on hand to assist you with anything you may need.
While we must say it makes us feel a little uncomfortable to have people waiting on us hand and foot, our glamping experience was an extremely positive one. We could still enjoy all the wonderful things about camping: the nature, the camp fire and getting back to the simpler things in life, but without having to go to the effort of coordinating any of it ourselves. We think it would be a great option for parents who would like to take the family camping while also allowing themselves to have a break from daily chores, and it's certainly a much more romanticised version of camping for couples.
So what's your verdict? Have you ever been glamping? What was your experience like? If you haven't, is this something you'd like to try? Tell us in the comments section.
We were guests of Theme Resorts & Spas for this experience. As always, we keep it real and tell it like it is.