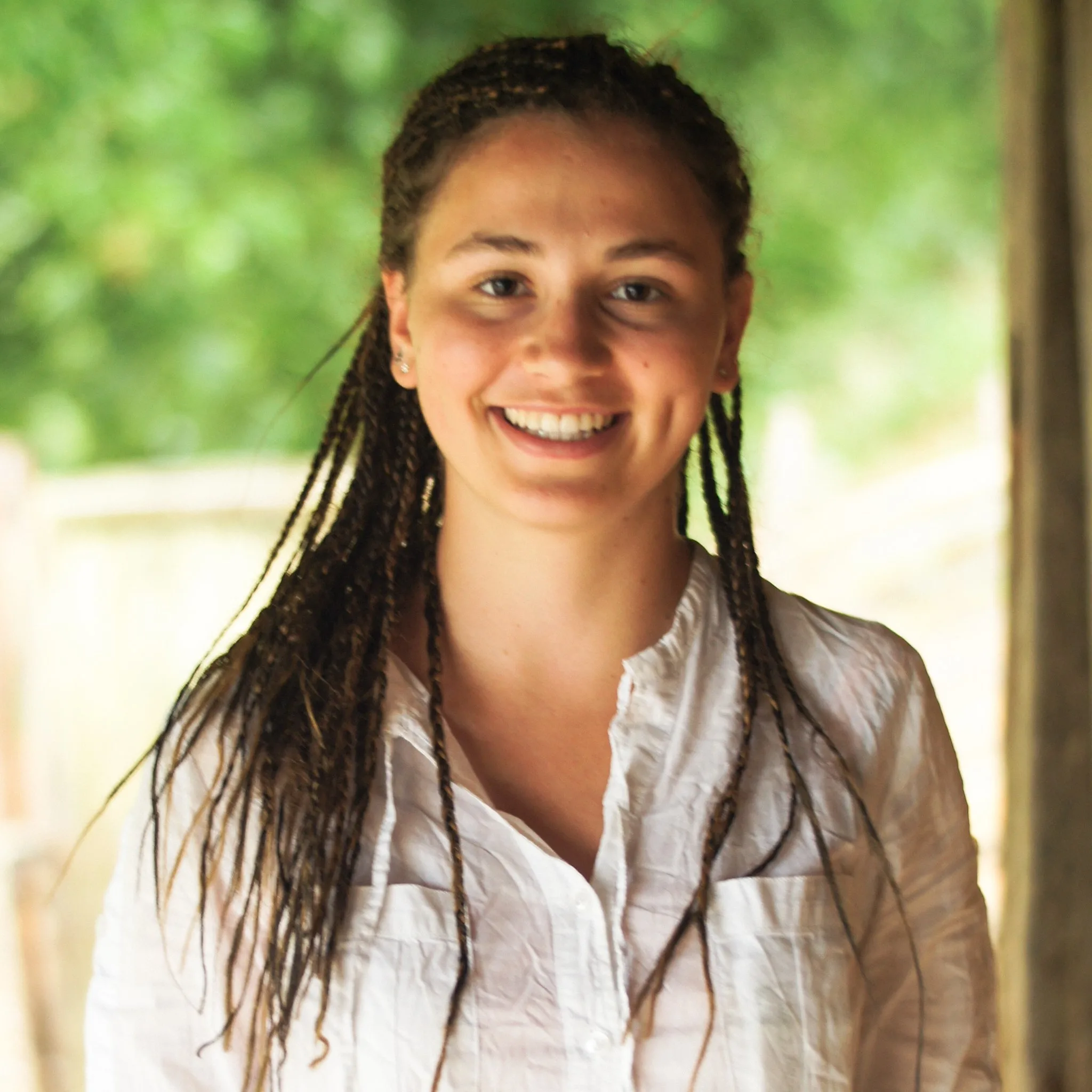 Meet Sarah O'Brien, a student from France taking a gap year to travel, and our first "Featured Nomad"!
Sarah spent four months living and working in Germany as an au pair and then traveled through South-East Asia with a friend on a journey that took her to Cambodia, Vietnam and Laos.
Born and brought up in France to an Italian mother and half-Irish, half-British father, Sarah straddles that wonderful line of cross-cultural identities. She has an Italian passport, French identity card and hopes to one day become a British citizen too. Not to mention, she is fluent in three languages and probably has the most awesome travel hair we have ever seen!
We met Sarah in Vietnam and subsequently Laos (more than a few times!) before she began making her way back to France in preparation to start her university degree in Human, Social and Political Sciences in Cambridge, UK, next month.
Here's what Sarah had to say about her trip and travel experiences so far.
1. How long are you traveling for?
More or less one and a half months; it seems too short though…
2. How heavy was your baggage at last check-in?
I think it was something like 8 kgs (must be double by now…).
3. Apart from your passport, what item can you not travel without?
It would probably be a book, because of all the time spent in buses/planes/trains; I'd feel useless and bored if I couldn't get lost in a book! You get to travel twice: physically and in the book.
4. What was the first foreign country you ever traveled to?
The first country I ever visited must have been either Italy or England, since all my relatives live in one of these two countries. I must have been too small to even remember traveling, and it must have been for Christmas or something, but anyway, the first countries I remember going to are one of these two!
5. What has been your favorite destination to date?
I guess I'd have to say South East Asia, since it was my first big trip on my own, and everything is more exciting in that case! I have a tie between Vietnam and Laos (I wasn't in Cambodia for enough time to decide…)
I'd say my favourite destination ever in the sense of favorite 'place' ever, is probably Petra in Jordan and the Angkor temples in Cambodia; although they're both really touristic, you quickly understand it's for a reason!
6. Preferred accommodation: Hotel? Hostel? Randoms' couch? Other?
If I'm traveling all by myself, I think I'd prefer a good backpackers dorm, meaning really clean and with nice spaces to chill (and with good monetary value!). Otherwise, I do enjoy camping when I'm with a group of people and when it's possible!
7. Given an unlimited budget, where would you most like to go?
Although I have a million answers for this question, because anywhere could potentially be great with an unlimited budget, I'm going to go for far-out and ice-cold Antarctica! I'd love to have a conversation with a penguin.
8. What do you most like about travel?
More than the fact of meeting new people, I guess you get to see things from a different perspective, during the actual travel, but also when you get back home. You can step back from your "normal" life and appreciate different ways of living.
9. What do you most dislike about travel?
I hate limitations (who doesn't?), so I'd have to say the financial and time constraints. It adds stress to the travel and makes you worry about missing your flight, when there's so much left to see… The solution would be to have nothing waiting for you back home! Though I would probably hate that.
10. What is your most memorable travel experience?
My most memorable travel experience is… hard question… the exhilarating fast scooter ride we had in North Vietnam, to get from the small Hmong village lost in the mountains, to Sapa. Wind and water combined whipping my face, turning me into one excited soaked piece of human, while all around the unbelievable scenery was being treated equally, but it looked better on it than on me! Glorious mountains, rice paddies and road waterfalls… I had never seen so much… wet green!
My most memorable family trip was a road trip around the United States, I had so much fun with my brothers and didn't have to worry about a thing being with my parents! But in terms of a trip on my own, I'd have to say South East Asia in general.