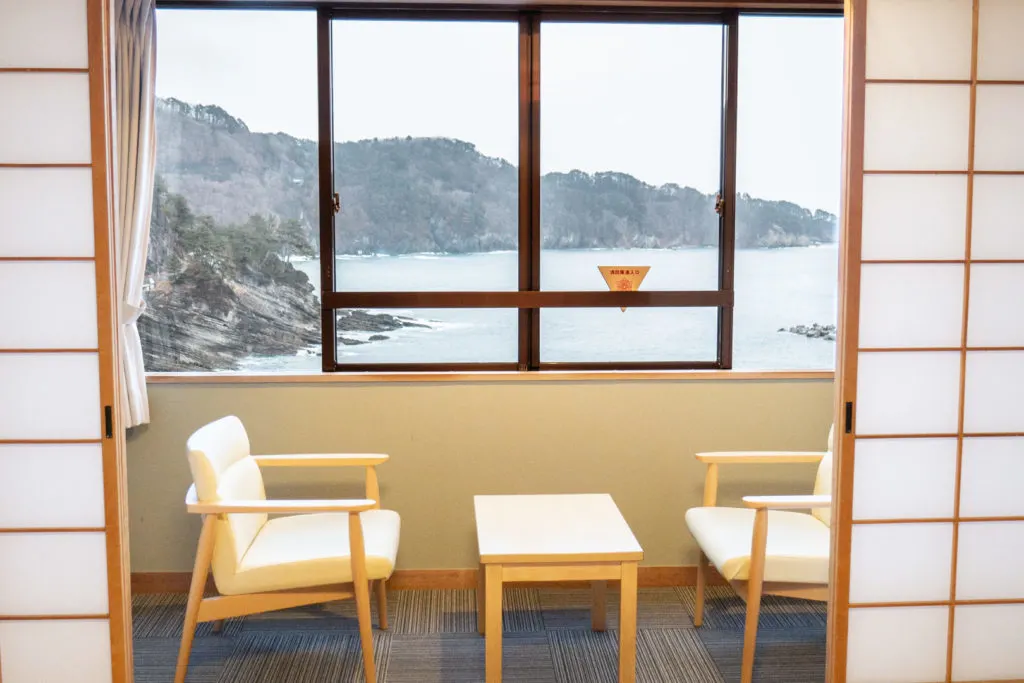 Airbnb in Japan is a great alternative to traditional accommodation, both in big cities where accommodation for tourists is often booked out, and also in more rural locations where there is a lack of hotel infrastructure and vacation rentals. Not to mention the added convenience of facilities like a kitchen and a washing machine.

We write this guide based on living in Japan for a decade and staying in Airbnbs all over the country.

If you are going to book accommodation on Airbnb Japan however, there is some important information you need to know.
Is Airbnb legal in Japan?
Yes, Airbnb is legal in Japan, however, since June 2018 there are three major caveats. One is that the property must be registered with local government authorities, guest details by way of official ID must be collected by the host, and the property can only be rented out for a maximum of 180 days a year.

These rules are a result of an amendment to the Japanese Hotels and Inns Act, also referred to as the 'Minpaku Law' (minpaku being the Japanese word for private accommodation rentals), which came into effect on 15 June 2018.

Local laws may provide further restrictions. For example, weekday rentals in Shinjuku are prohibited and in Shibuya rentals are only available during Japanese school holidays. In Kyoto, rentals are only allowed between January and March in residential areas. Some specific areas may not allow Airbnb at all.

This means that you may not be able to book an Airbnb in certain areas on your desired dates.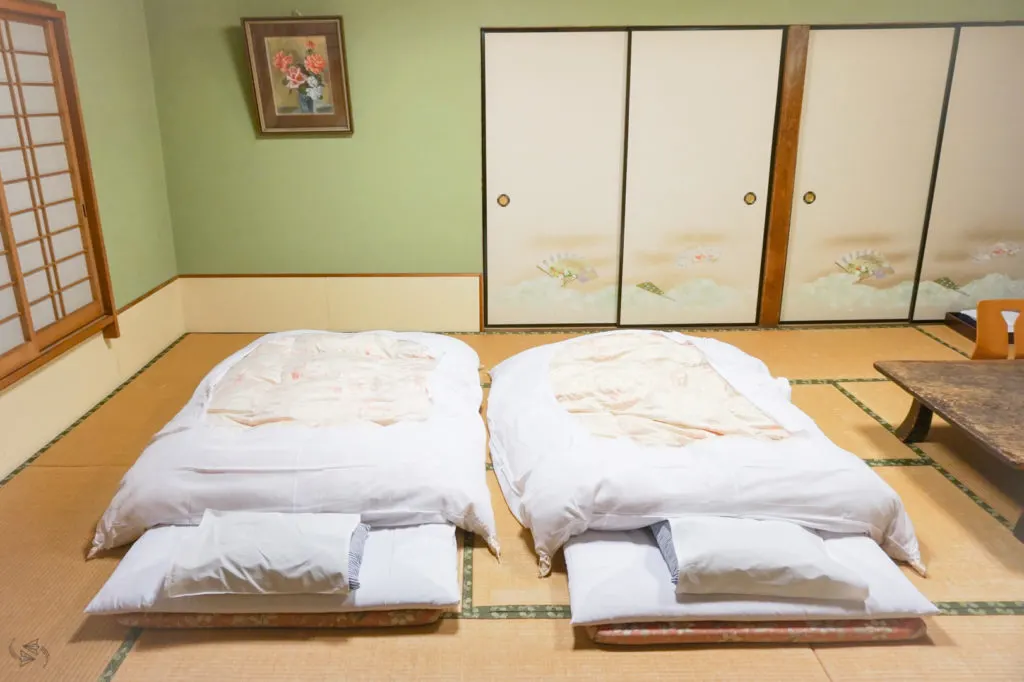 Things to keep in mind when booking accommodation on Airbnb Japan
Registration numbers
Because of the Minpaku Law, hosts are now required to provide their registration number to Airbnb in order to be listed on the site.

In the lead-up to the new law taking effect, Airbnb Japan proactively removed listings without a registration number, which saw 80% of the site's listings removed almost overnight. However you can rest assured that the properties currently listed are legitimate, and that the site is now considered to have basically "bounced back".

Before the law, there were approximately 62,000 listings on Airbnb Japan, which afterwards was reduced to just 13,800. By mid-2019, one year after the new legislation was introduced, there were around 50,000 private listings and another 23,000 hotels listed on Airbnb in Japan.
Always book and pay via the Airbnb platform
The new rules have resulted in some hosts trying to skirt the limitations in place, specifically in relation to the 180 day rule.

There has been a considerable uptick in the number of hosts contacting guests and asking them to revise their accommodation requests to a one-night stay and to pay via a means outside of the Airbnb platform for the additional days.
This is mostly a strategy for hosts to be able to offer their accommodation for more than 180 days a year. As it is illegal, we cannot endorse this practice, and do keep in mind that making any arrangement with a host "off the books" means that you have no recourse with Airbnb should anything go wrong.
You should note that properties that have an actual hotel license may operate all year round and are not restricted by this rule.
Book with a Superhost
When in doubt, book with a host who has 'Superhost' status.

You are less likely to encounter problems as they have had lots of positive reviews and they have 'more at stake' so to speak by not following official guidelines.

In any case, always read reviews!
You will need to provide a copy of your passport
Some guests become concerned when a Japanese Airbnb host asks for this information but it is actually a requirement under the Japanese Hotels and Inns Act.

In order to check-in for your Airbnb, hosts are required to record guest information such as name, address, occupation and nationality. If you don't live in Japan, your host is required to request your passport and keep a copy of it for recording purposes.

If you live in Japan, you need to provide a copy of your Japanese ID such as a Residents Card or Japanese driver's license. Showing your passport, regardless of nationality, is not required in this case.
English as a second language
While there are hosts who are very proficient in English, keep in mind that English is a second language for most hosts and some may be using an online translation tool to exchange messages with you.

Always be gracious, be patient if what you are asking is not understood the first time and adjust your language to assist where you can.

That being said, language is usually not an issue when using Airbnb Japan and you'll find online translators to be more than sufficient to aid communication when necessary.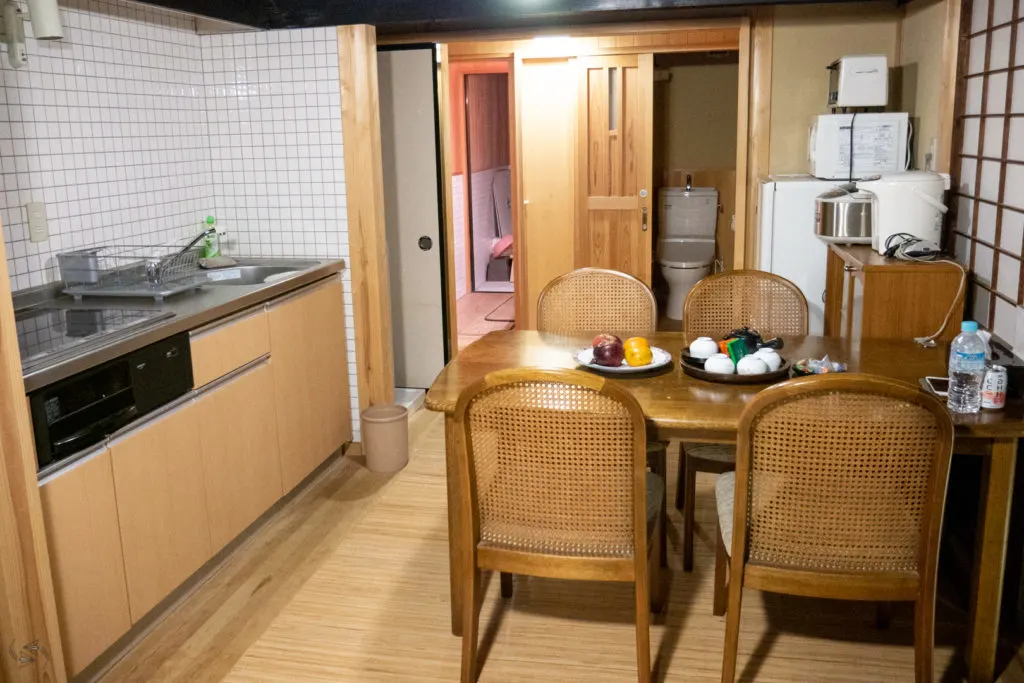 What to look for in an Airbnb listing in Japan
Proximity to public transportation
You're likely going to be using public transportation a lot during your stay in Japan. Having easy access to a train station will be paramount to maximising your time and enjoyment.

Japanese train stations typically have lots of stairs, and elevators are not always available at all stations or to all platforms. Although you shouldn't have a problem in major hubs, these stations can be huge and busy, so it makes sense to try to limit the number of transfers you need to make, especially if you have mobility concerns, are lugging a suitcase or pushing a stroller. Staying close to a train station that has relatively easy access (few transfers) to reach areas of interest is ideal.

That said, if necessary, a great aspect of travel in Japan is that you can get almost anywhere by way of public transport if you need to.

If you are using the JR Pass, keep in mind that it can only be used on JR lines, so staying near a JR station if possible would maximise your use of the pass.
Stairs
It is still relatively common for some apartment buildings to not have elevators. In addition, some older Japanese homes may have stairs in the house that can be quite precarious. While this can add to the charm, it may cause difficulties for some travellers.

Always check these features of the home, the floor the property is located on and whether elevators are available.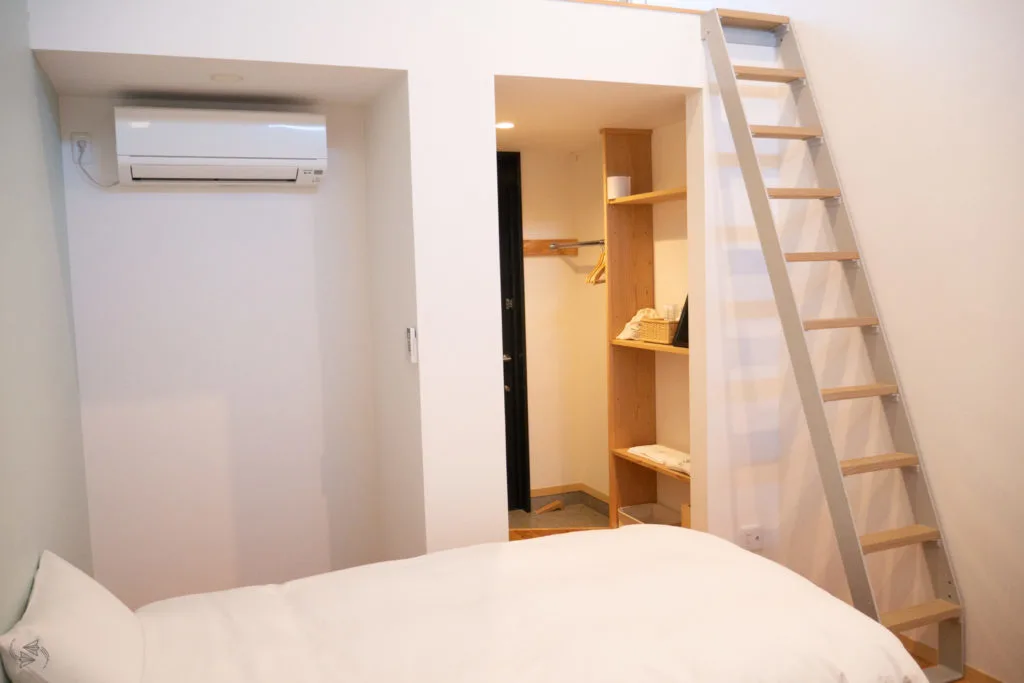 Air conditioning
Japanese houses and apartment buildings are notorious for having little to no insulation. That means it's scorching in summer and freezing in winter.

If you are going to be coming in either of these seasons especially, check that the property has air conditioning (in Japan, the term air conditioning refers to a unit that both heats and cools).

If it doesn't, we'd recommend to keep on looking.
Wi-Fi
Wi-Fi in Airbnbs in Japan is often by way of a pocket Wi-Fi device. This can be quite handy, especially if you don't have access to data on your phone or other devices.

You can carry the pocket Wi-Fi device with you during the day and use it when needing to check maps or other information.

For the average traveller who is not needing to upload or download large files, it is usually adequate.
Lights
If you're confused about how to turn on the lights, look to see if there is a string.

Often instead of a wall switch, lights will be operated by pulling a string attached to the light itself. It will sometimes have multiple settings that you can switch between by simply tugging on the string again.

Newer apartments or light fixtures will usually have remote controlled lights, again with multiple settings depending on how bright you want the light to be. This is especially handy as you can turn off the main room light from bed.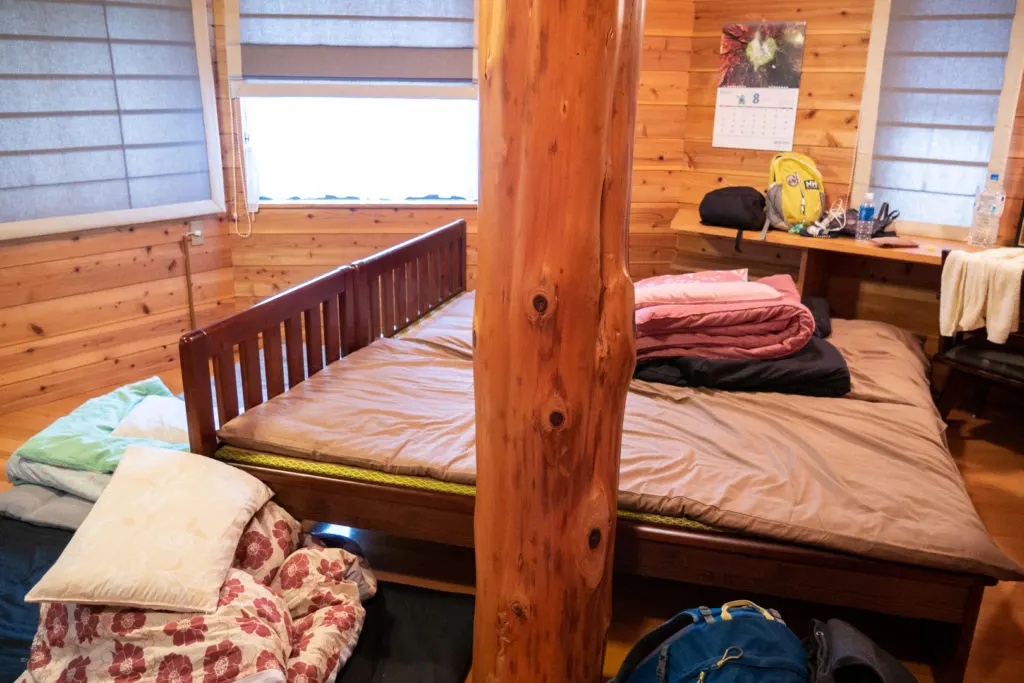 Futons
While you'll find ample listings with Western style beds, a lot of properties in Japan will feature traditional futon bedding on the floor.

Properties that are listed as accommodating a family or group may include a combination of different bedding styles. So while you may see a bed in the images, the other beds may be sofas or futons. Sleeping on a futon is an activity that many people enjoy as part of their Japan experience, but may not be suitable for everyone.

If the listing is not clear, enquire with the host or read reviews to understand what the bedding situation is like.
Tiny bathrooms
Japanese apartments tend to be small. This is sufficient for most travellers who are spending most of their days out exploring.

But often people are surprised at the size of the bathrooms, which can be very compact. The toilet, shower/bath and sink/basin may all be in the same room and not have space for more than one person to get ready at a time. You can look for a property that has a separate toilet if that is important to you.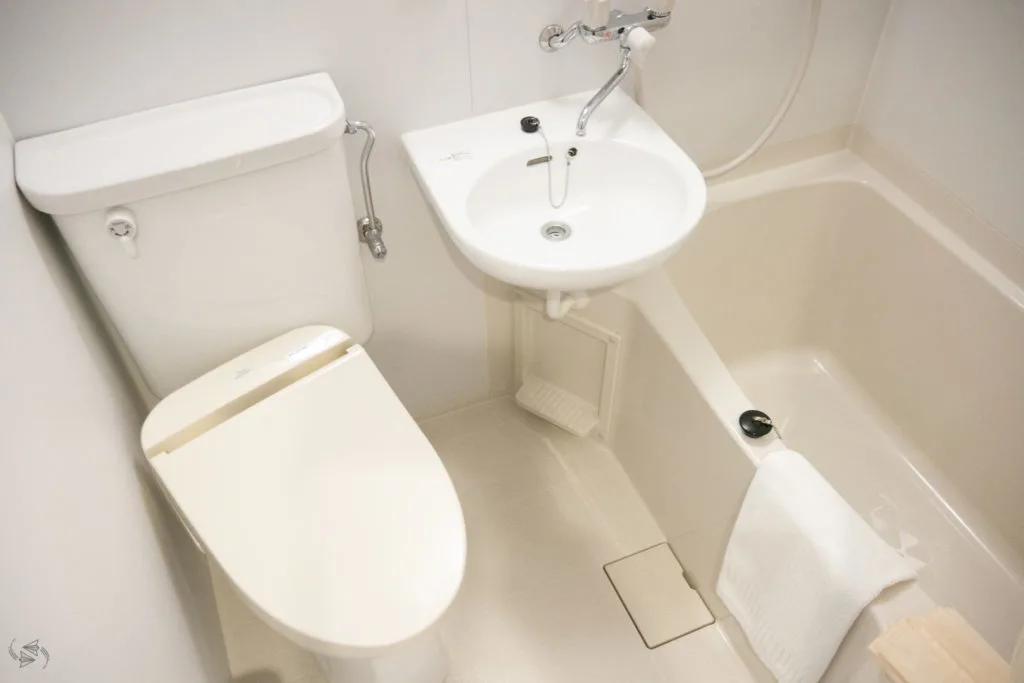 It's something you just have to run with and I think it's all part of the Japan experience. If the small bathroom space makes it difficult for multiple people to get ready at the same time, I recommend using one of the mirrors (there usually is one, or have a compact mirror on hand) and doing your hair and makeup in another space to keep the bathroom vacant for actual showering, teeth brushing and using the toilet. Honestly, I don't think this is much different to what you'd have to do in a hotel anyway.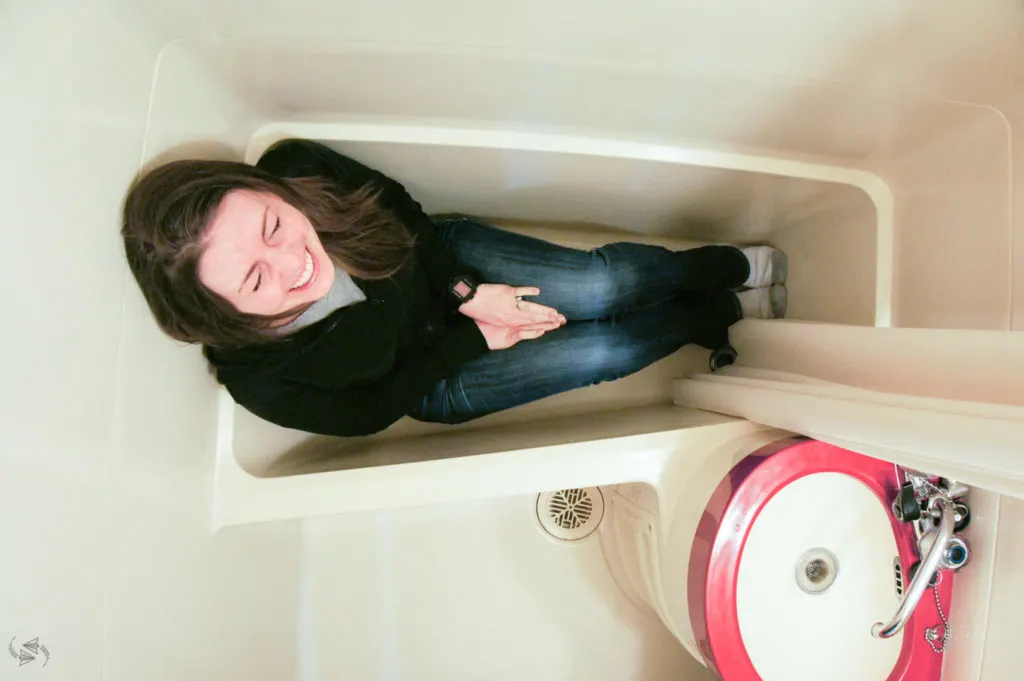 Electronics
Keep in mind that Japanese power outlets are the US-standard 110V with two straight vertical prongs.

Remember to bring power adapters when necessary and since power points may be limited, it's advisable to bring a USB hub for charging. Most devices can be charged via USB nowadays and it means you can charge multiple devices such as your phone, camera batteries, tablets or laptops at the same time.
Getting to and on arrival at your Japanese vacation rental
Google Map in advance
The logic behind Japanese addresses is actually quite simple but they can be quite confusing to find as they do not have street names, but rather a series of numbers.

Japanese addresses typically have a series of 3 numbers separated by hyphens. The first number refers to a particular neighbourhood, the second number refers to the block, and the third number is the exact property on that block. If that block has more than one residence on it, such as an apartment building, there will be a 4th number that refers to the apartment number.

Find the property on Google Maps in advance and work out how you are going to get there from the nearest train station. Using the 'street view' feature of Google Maps is extremely helpful as you can see what the building looks like from the outside and what is in the vicinity. This makes it much easier to spot as numbers are often not displayed on the outside of buildings.

Pro tip: Many Japanese train stations have multiple exits. Find out which exit you need to take in advance so you don't spend time, perhaps without Wi-Fi, trying to locate which way you need to go. Some train stations are large and the wrong exit will take you to a completely different side of town. Train stations usually have exit names like 'North Exit' or 'South Exit', whereas subway line station exits are often numbered. You can usually find this information on Google Maps or in the information sent to you by your host upon booking. If in doubt, ask your host.
Lockbox for keys
Most Airbnbs in Japan utilise a lockbox system for accessing the keys. This is an easy way for guests to get the keys when they arrive without needing to arrange a time to meet up with the host, especially if it's during the working day.

The host will give you the lockbox code in advance and you put the key back in the box at the end of your stay. This means that you need not worry about face-to-face communication with the host if language ability is of concern to you.
Remove your shoes
This might be obvious, but be sure to remove your shoes at the entrance of any Japanese home or accommodation.

When you open the door, there is usually a small entrance way, known as the genkan, where you remove your shoes. It is usually lower than the rest of the flooring and this is where you remove and leave your 'outside shoes'. A step up to the room proper is the marker for where it is socks or slippers only.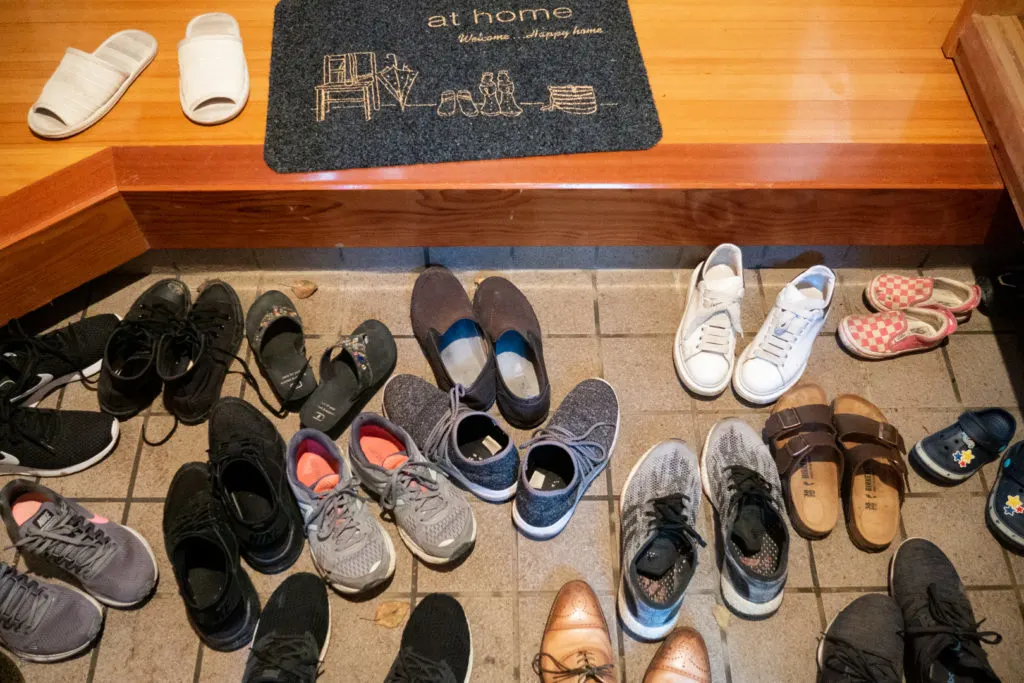 Note that there might be a second set of slippers in the toilet. Remove your room slippers outside the toilet and step into the toilet slippers. Toilet slippers are not to be used anywhere else, so don't forget to switch back on your way out.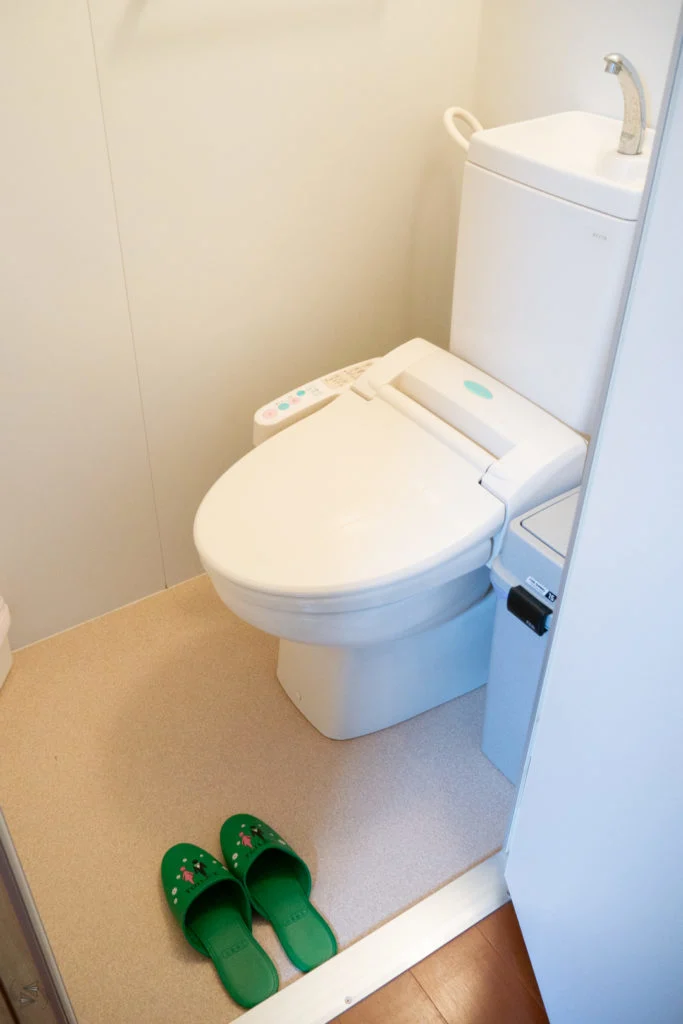 Pro tip: Check the socks you are bringing to Japan for holes to avoid embarrassment. You'll be taking your shoes off a lot in Japan, not just within the privacy of your accommodation, but at some restaurants and attractions too. There's nothing worse than going out to a nice Japanese restaurant and having everyone see your holey socks!
Earthquake Preparedness
While earthquakes that require you to leave the building are few and far between, it is good practice to know the emergency exits.

Make a note of where the stairs are and how to access them in case of emergency. Note, there is often a flashlight in the closet in case the power goes out.

It's also a good idea to have a flashlight app installed on your phone, if that's not already pre-installed.
How to be an Ideal Airbnb Guest
Because Japanese hosts know that their guests from abroad may not speak Japanese or know about the local area, they often prepare a folder of information about the property, how to use facilities like the washing machine and air-conditioning, and how to separate the trash. It may also contain helpful information, like how to get to popular attractions in the area, or the location of the nearest convenience store or supermarket.

Be sure to read this document to make sure you are aware of any house rules, and also to maximise use of the facilities and enjoyment of your stay.

The two biggest complaints about Airbnb in Japan by far are noise and recycling, and aside from the hotel industry being unhappy with Airbnb, these complaints from local residents were two of the biggest reasons that the Minpaku Law was introduced in the first place. In order for Airbnb to continue being an option for travellers in the future, please be mindful of the following two points in particular.
Keep noise down
As mentioned, Japanese apartments don't have much in the way of insulation, so try to keep noise down in general. However, be especially mindful when coming in and out of the building, and walking the halls.

This is when other residents are likely to hear you and complain. Limit conversation until you are completely out of the building and be mindful of how loud you are talking in residential streets, especially early in the morning or late at night, to avoid trouble for the host.

What often happens when these complaints are made is that the ability to operate minpaku in the building (or if it happens often enough sometimes the whole area) is banned entirely, giving home-sharing a bad reputation and resulting in less and less opportunities for accommodation like this for visitors in the future.
Recycling/trash separation
This is one of the biggest complaints that Japanese people have about overseas visitors – people not knowing how to separate the trash or 'gomi' correctly.

In Japan, there are strict rules regarding trash separation and how things are recycled, and flouting the rules means not only that your gomi may not be collected, but will likely cause tension with the building management and neighbours, too.

Each municipality has different rules and the host will usually leave instructions on how to do it correctly in that area. Unless instructed to do otherwise, you will leave the trash sorted inside the accommodation as there are also rules about when and where it can be placed outside for collection.

But in general, you should makes things easy on the host by separating PET bottles, milk cartons and other recyclables from the "regular trash". They should be cleaned and free of food. Bonus points if you remove labels and caps, and cut the drink cartons correctly!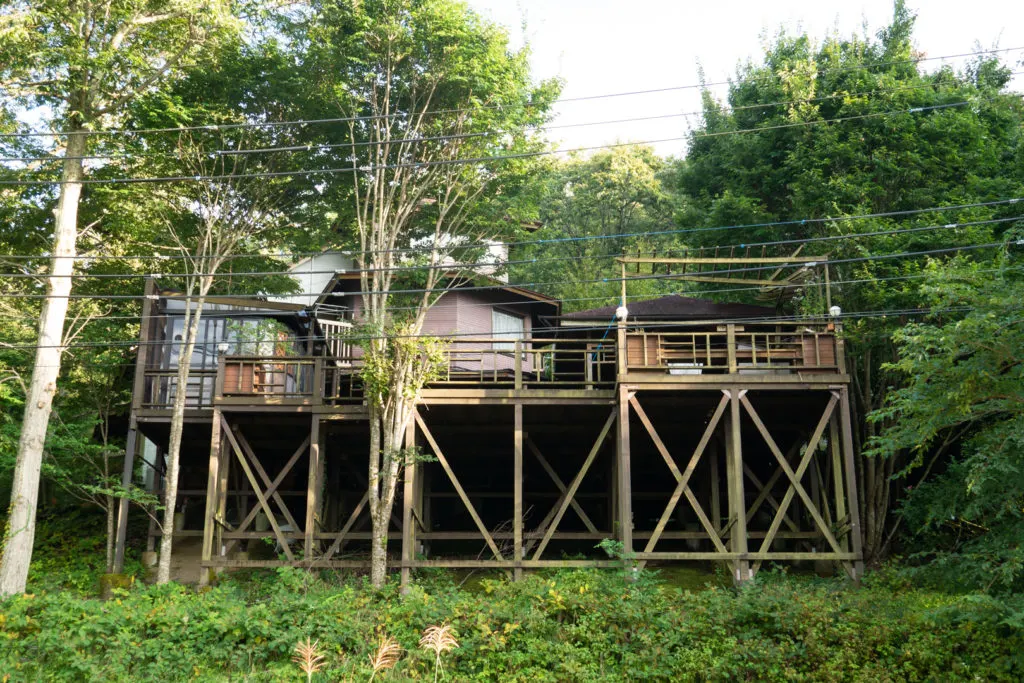 Despite growing pains, Airbnb in Japan is going strong
Airbnb provides a wonderful way to experience and enjoy staying in a Japanese home. The ability to 'live like a local' is one of the big reasons why Airbnb is so popular around the world, and it gives visitors the opportunity to stay in all different kinds of accommodations, often for very reasonable prices.

Like in many countries where Airbnb has taken off, however, Japan has also experienced a lot of growing pains with home sharing, and that's why streamlining it and providing a legal framework for their operation has become paramount in recent years.

Much of the problem has not been that home sharing exists in the country, but that foreign tourism has increased so exponentially that local areas have been inundated with guests and people subletting apartments without landlord permission. Local residences had become akin to hotels and hostels, with rooms changing over every couple of nights, and it wasn't sitting well with locals in what is largely a conservative and slow-changing society.

Prior to the current global health crisis, Japan was set to welcome 53 million inbound tourists in 2020. This is an incredible increase from 2013 when foreign arrivals exceeded 10 million for the first time, and a huge jump from the "20 million by 2020" that was the initial and seemingly very ambitious target that was to coincide with the Olympic Games.

While the new Minpaku Law has meant that some people have had to stop offering their properties to outside guests, with official standards, hosts have had to lift their game in many respects. One very obvious benefit for travellers is in regards to health and safety, with even casual hosts now needing to comply with fire safety standards and other protocols.

We've had wonderful experiences using Airbnb in Japan and we hope that this guide helps you enjoy home-sharing to the fullest when travel to Japan once again becomes possible for you.

Pin me for later
This post was originally published on October 2nd, 2018, and has been fully revised and updated as of displayed published date.

Interested in reading more about Japan? Check out:

Renting in Japan: How Difficult is it for Foreigners to Get Apartments?
Japanese Rock Paper Scissors: How 'Janken' Rules Life in Japan
Blood Type Personality: What Does Your Blood Type Say About You in Japan?