Most people visit Nyaungshwe in Myanmar to visit Inle Lake. However there is more to do in Nyaungshwe that just a boat tour. Here are five things to do in Nyaungshwe that you can fit around your lake exploration.
Mingalar Market
Throw yourself into local life with a trip to Mingalar Market. This isn't a touristy market, making it an interesting look into what local people buy on a daily basis. You can find fruit and vegetables, meat and fish, snacks, flowers, kitchenware, clothing, sandals and accessories.
I bought a colorful longyi here for 8,000 kyats (less than US$6), which made a great wearable souvenir and addition to my limited Myanmar wardrobe. It's also the perfect place to pick up some fruit to snack on during the day and support local traders.
The market is on all day, but is best visited in the morning when you can observe the market in full swing.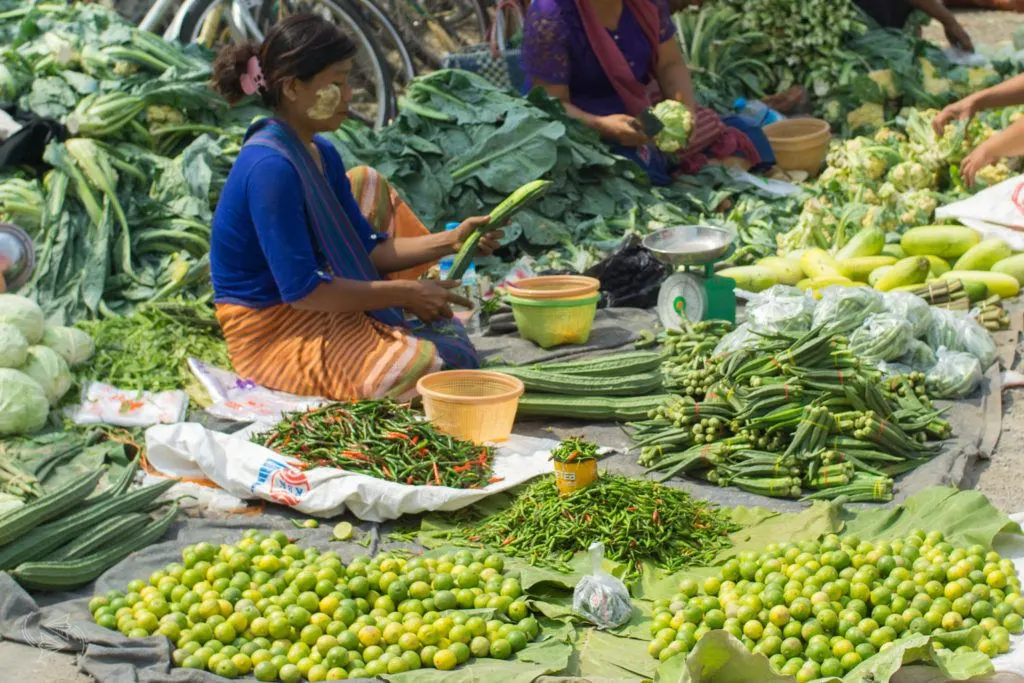 Linn Htet Restaurant and Cooking School
Around the corner from the market, check out Linn Htet (Linn Htat) Restaurant for amazing local cuisine at incredible prices. The servings are quite large so if you're dining with others, you might want to consider ordering family style.
The restaurant also offers cooking classes from their Myo Myo Cooking School. For just 20,000 kyats (about $15), you can learn how to cook two curries, a side dish and soup with fresh ingredients from the market. Contact the restaurant for a reservation: Yone Gyi Road, Nyaungshwe, +95 9 45804 0182.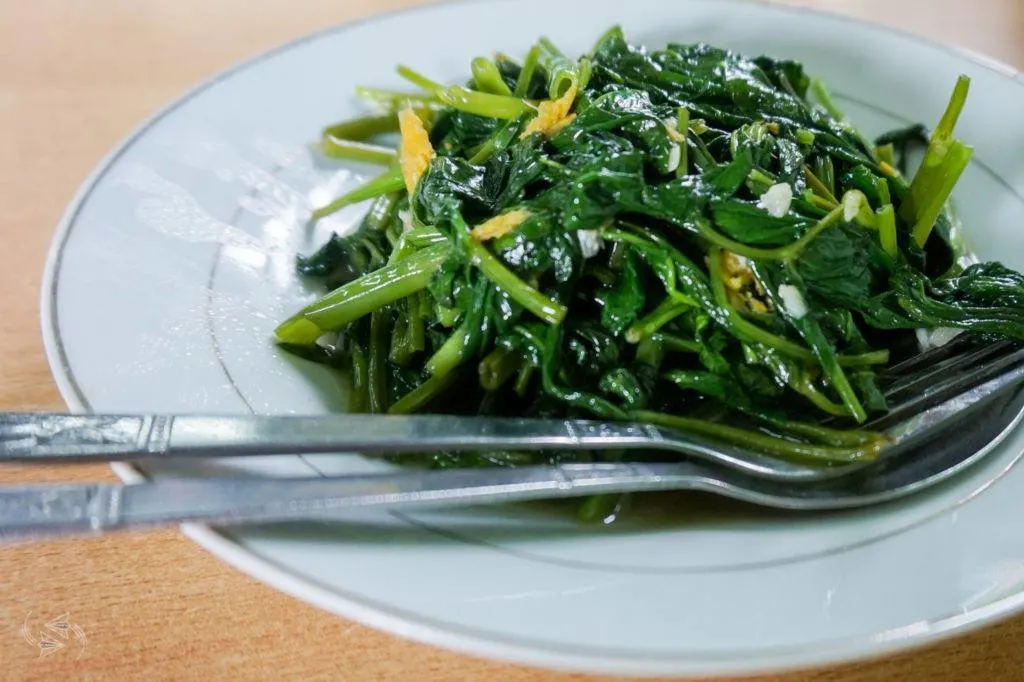 Bike to Red Mountain Winery
Hire a bicycle for a couple of thousand kyats and take a five-hour bike ride around Inle Lake. From Nyaungshwe, you can ride to Khaung Daing Village, then put your bike on a boat to cut across the lake (7,000 kyats or $5). On the other side, you can see the interesting bridge at Mine Thauk Village, before proceeding on to the winery.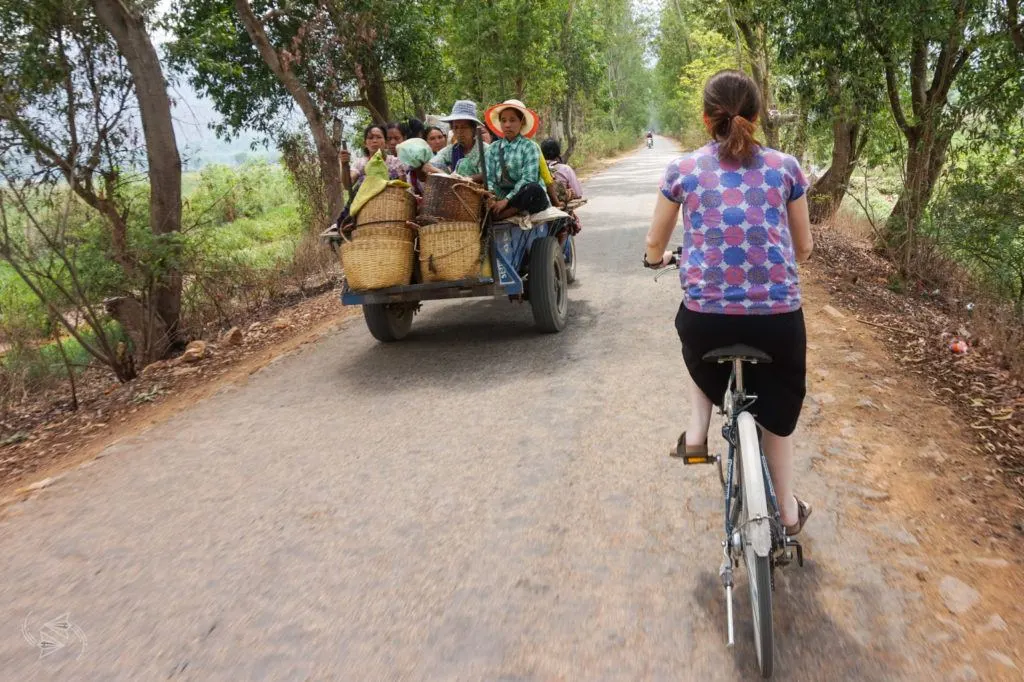 Before traveling to Myanmar, we didn't know that Myanmar produced wine so it was interesting to check out a local winery and vineyard. Thirteen wines are produced on site at Red Mountain Winery. You can try four of them at the wine tasting for just 5,000 kyats (less than $4).
Keep in mind that the sunset viewing area is separate to the wine tasting area, so allow yourself enough time if you want to do both. In the sunset viewing area, you can order food and any of their wines by the glass or bottle.
If you go during the day, you can take a tour of the factory. The tours were already over by the time we arrived in the late afternoon, but we were informed that you may still take a look inside without a guide or any explanation.
This bicycle ride is best done in the afternoon so you can be at Red Mountain Winery for sunset.
Aung Puppet Show
The idea of seeing a puppet show may sound lame, or perhaps unappealing at the least if you've already seen one in Bagan. But let me tell you, this one is different. Mr. Aung is an incredible character and his short show of 12 different stories had us applauding with gusto as he danced and skipped and ran across the stage, twirling and manipulating the strings of a character come to life. It was quite something to see.
At the end of the show, he comes out, sweat dripping off him from the workout, and talks about his life as a puppet master for the past 30+ years. He is happy to stick around and answer any questions you may have, and allow you to pose for photos with him and the puppets. It is not so often you can have the ear of one of the few remaining masters of a dying art form – such a privilege.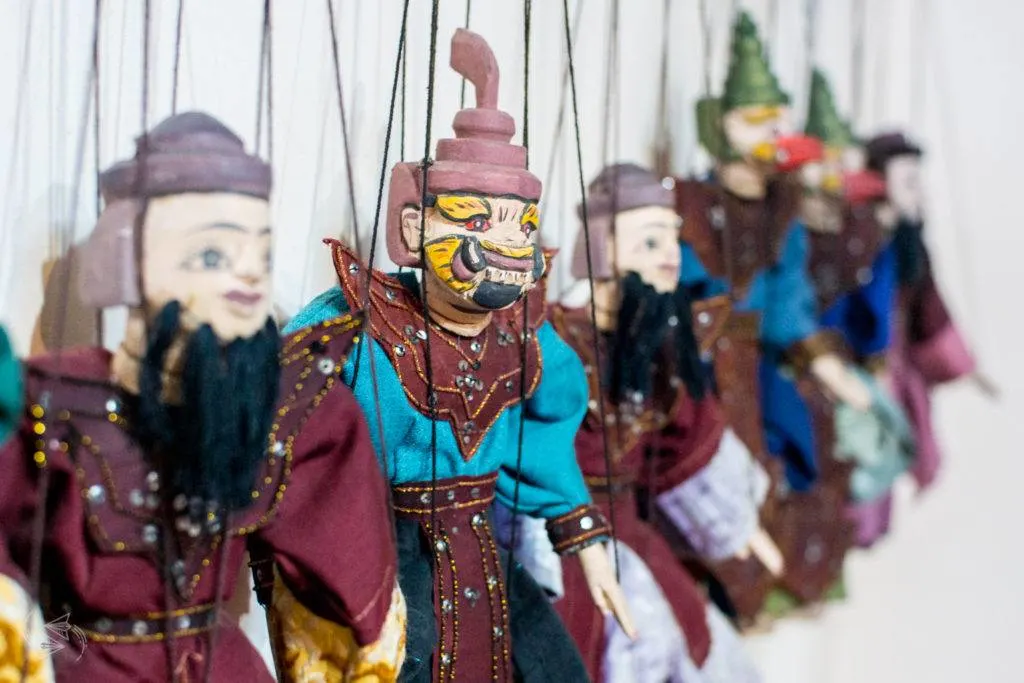 The show is only 30 minutes and costs just 5,000 kyats (less than $4) per person. And with not a lot going on in Nyaungshwe after dark, what have you got to lose!
For a really authentic souvenir, consider buying one of his inexpensive puppets. They are all handmade by and support his family.
Shows take place at 7pm and 8:30pm on a nightly basis. No reservation required.
The Night Market
Nyaungshwe's Night Market is a collection of food and drink vendors, and a couple of souvenir stalls. It's not a traditional market, but more like upmarket food vans with a party vibe. Expect some lights and pop music, and a general festive atmosphere.
There's a playground for the kids at one end, along with a jumping castle when we visited, which was interestingly the source of the banging club music that helped us locate the market in the otherwise quiet backstreets.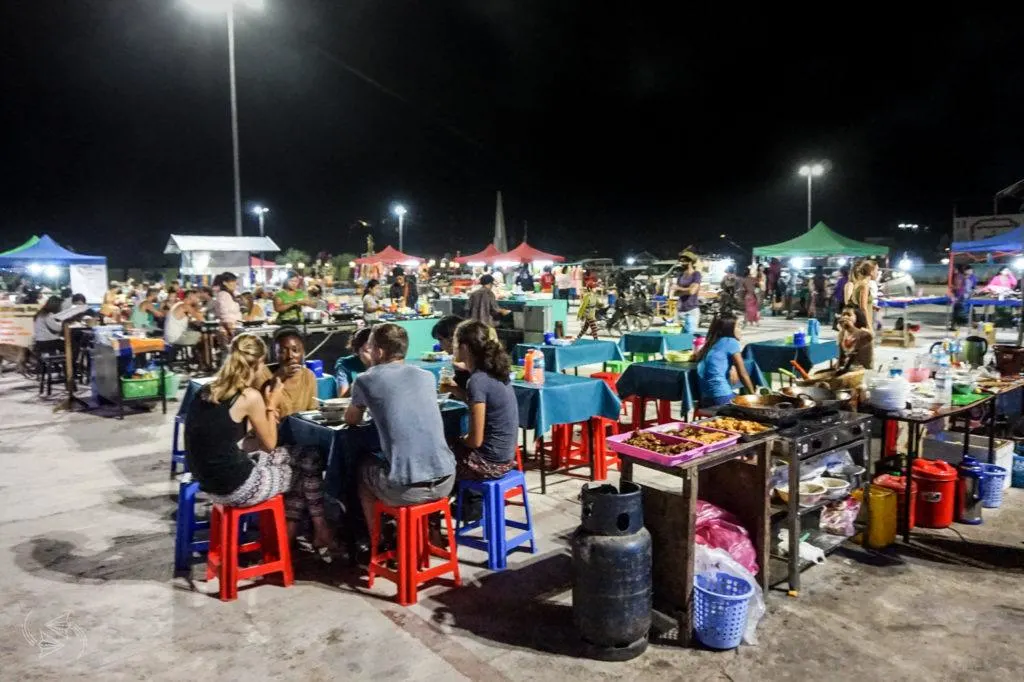 How long should you stay in Nyaungshwe?
You could do all of these things within a day, although two days would allow you more time to just meander and not have to worry about your time schedule. With a full-day Inle Lake boat tour on another day, we'd say a 2-night 3-day stay is a good amount of time to cover the basics. If you have more time, you can of course delve deeper into lake and village exploration, something that we'd like to do more of on a future trip.
Where to stay in Nyaungshwe
We stayed at Motel Album (affiliate link) and it turned out to be the best place we stayed at in the country. Don't let the fact that it's on the outskirts of town phase you. Nyaungshwe is a small place and it's only a few minutes' walk to the center of town. Yet the surroundings are just so much more scenic. You get your own bungalow (yes, bungalow!) with a large private bathroom and a balcony, and the staff are the friendliest we encountered throughout our trip (and we met a lot of friendly people!). You'll be greeted with a cold glass of sweet fruit juice on your return after sightseeing each day, and the included breakfast was tasty and filling. Bicycle rental is just 1,500 kyats (around $1) a day and they can organize your boat tours for you.
So, tell us, have you been to Nyaungshwe? Any activities you'd add to the list? If not, are you interested in visiting? And which of these activities appeal to you most?