Are you interested in meeting up with a bunch of cool people while you're in Japan and taking photos together? Then our Instameets are for you!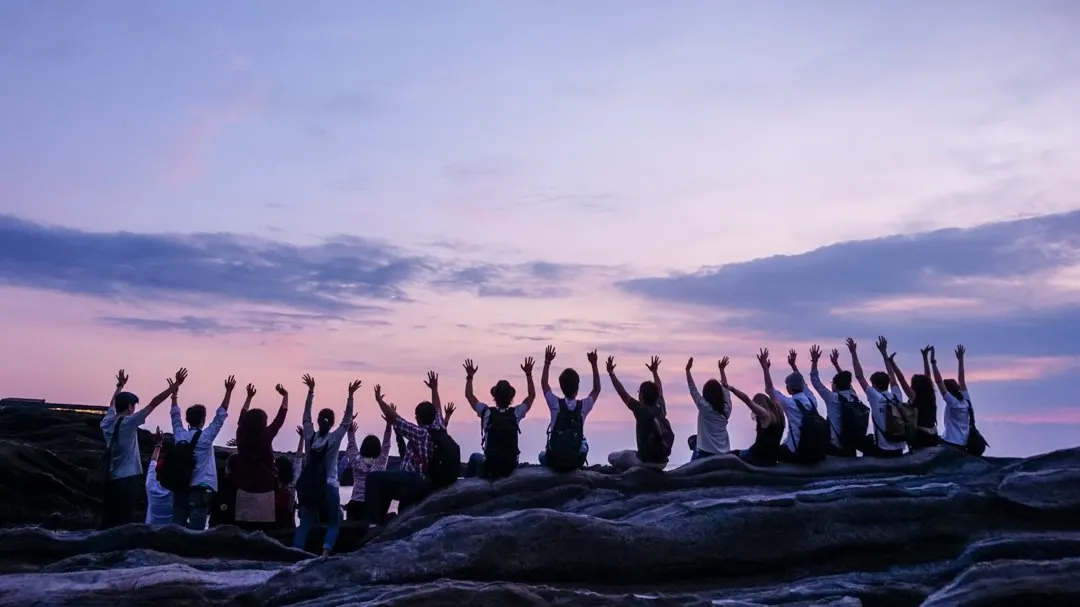 Our names are Hai and Jessica and we are the managers of Instameet Community Japan/the Instameet Division of Instagramers Japan, and hold monthly Instameet events.
An Instameet refers to a meet-up of Instagramers (Instagram users).
What happens on an Instameet?
An Instameet is essentially a photo walk. We gather in a new location each month and explore that location together, taking photos and helping each other to create interesting photographic opportunities along the way.
We use Instagram as a medium to share our photos.
As we are based in Tokyo, most of our Instameets are held in and around Tokyo. However, our events may occur anywhere in Japan.
Who can join the Instameets?
Absolutely anyone!
We feel our Instameets are especially valuable for:
Those visiting Japan and wanting to explore a new place with locals and other visitors
Those living in Japan wanting to expand their circles
Those interested in photography and making new friends with similar interests
Those curious about the world and wanting to do something new and creative
We welcome families to bring their children and consider our Instameets to be child-friendly events. However, some activities may not be deemed suitable for children (such as long hikes or evening meet-ups). We leave participation to the discretion of parents/guardians.
How many people join the Instameets?
On average, around 30 people attend each month. However, this can swell to around 50 or 60 during Worldwide Instameet events or when the weather is particularly pleasant.
In general, our Instameets are roughly a 50-50 ratio of Japanese and international attendees.
To help us prepare accordingly for each event, we ask that you let us know that you are planning on attending via the relevant Facebook event page (simply by clicking 'join' on the event page) or by sending us a quick email via our Contact page.
This Contact page is for all enquiries on our site, so we ask that when using this medium to please include a clear subject line e.g. 'January Instameet attendance', and include your Instagram username in the body of the message.
What language are the events held in?
The events are officially held in Japanese and English. Event information is available in both languages and we also have an on-the-day interpreter.
Given the diverse backgrounds of our attendees, you may find people with whom you share another common language.
Some participants speak only Japanese or only English, some speak both or have some skills in both, and others speak a wide variety of other languages. We encourage you to use whatever language skills you have to communicate.
We always have Google translate and the international language of gestures! So don't be afraid to come and enjoy making new friends.
Is there a participation fee?
No, there is no participation fee to join. We want to make our events as accessible as possible.
However, transportation fees, entry fees (when applicable), food/drinks and other personal costs are to be covered by the participant.
If we are planning on visiting a paid site, we include information on entry fees/estimation of costs on the Facebook event page.
What kind of camera equipment do I need?
Essentially, whatever you have!
Our participants use a wide variety of camera equipment, ranging from smartphones, film cameras, polaroids, point and shoot, and digital SLRs.
Part of the fun of photography is using what you have to experiment with different shots. And if you have questions about your equipment or that of others, there are lots of people to ask!
I don't know anything about photography. Can I still come?
Absolutely! No experience is necessary to attend our events.
Our participants range from beginner photographers to advanced, and include those who take photos for fun and those who take them professionally, or both!
We endeavor to make our meets supportive places, where participants have the chance to learn from one another and create fun photographic opportunities together.
If you're interested in photography but not sure how to get started or want to improve your skills, these are the events for you!
What if I don't have an Instagram account?
You are still welcome! We don't limit our events to only those who are active on Instagram.
However, an Instagram account is necessary for participation in our monthly photo contest. If you'd like to participate, you can always create one after the event.
In any case, we hope our events inspire you to take more photos and share them with the world and your new friends!
Instameet Community Japan Photo Contest
Each month, we hold a photo contest. Participants generally have a week to upload their photos to Instagram using the official event hashtags. These are provided on the Facebook event page as well as shared on the day.
It's a great chance to have your photos and your Instagram account viewed by more people!
The photo that we deem to be the best from the day is featured on our new Instameet Community Japan Instagram account, on this blog, in the private Facebook community group and in the Instameet Community Japan email newsletter.
In addition, the winning photo will also be featured in our annual calendar for the next year, available for purchase by our members.
Several runner-up photos, which we call 'Honourable mentions', will also be shared on this blog, a link to which will be shared in the Facebook community group and newsletter.
Using the event hashtags is considered your acknowledgement that your photo may be shared in the above ways. If you'd prefer not to have your work shared in any or all of these ways, simply contact us directly.
We believe you should always be credited for your work. Whenever sharing your photos, we will always credit your Instagram account name. Wherever possible, we will hyperlink your Instagram handle/profile so that others can easily access more of your work/get in contact with you.
Where can I find details of the next Instameet?
Details of upcoming Instameets can be found on our Facebook events page.
If you have any questions, please feel free to contact us anytime in English or Japanese on the relevant Facebook event page or our Contact page.
Important disclosure
Your participation in these events is of your own free will. Under no circumstances will we be liable for any loss, injury or damage (including without limitation indirect or consequential loss, injury or damage) or any loss, injury or damage whatsoever arising from your participation in these events or in connection with your participation in these events.